Omg have I ever been more happy for a Friday? Nope. The answer is no. I feel like I probably say that all the time. But this time I really mean it. My week can be summed up by the fact that I woke up at 2:30 a.m. this morning with my glasses on and my computer open, desperately trying to edit some photos. And clearly failing. Anyway, moral of the story is that I need to get in some major rest and relaxation this weekend. Bring it on.
I had a ridiculously slow month when it came to cooking new-to-me meals. As in, only six!! I actually developed a few new recipes that I'll be featuring on the blog soon, so it was a bit higher than six, but not by a ton. That's just how summer has been going (I have to say July hasn't been much better!). We've been grilling a lot, making old standbys, and going out a fair amount. I made 16 new-to-me dinners in January, so I'm pretty sure this is just a major seasonal thing. Who wants to be in the kitchen cooking every night after a long day at work when it's still sunny and 80 degrees out??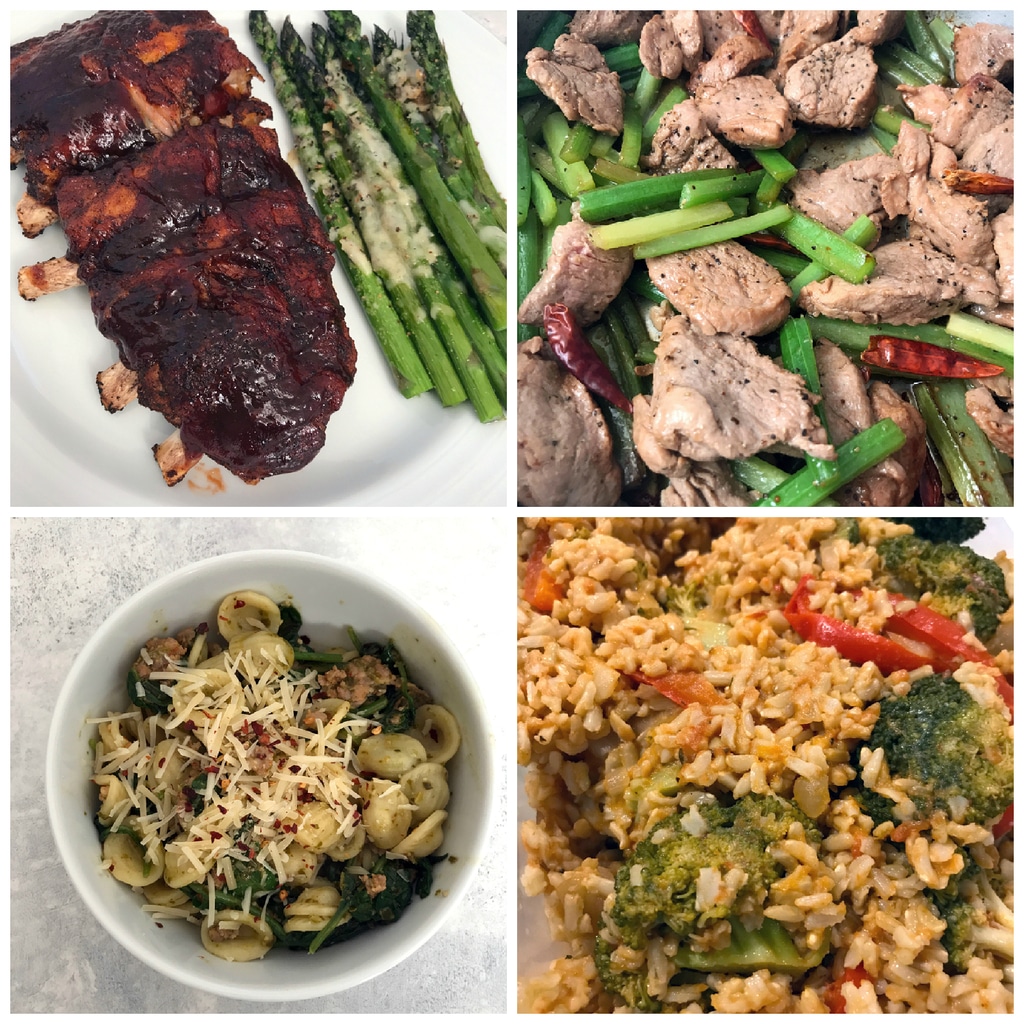 Instant Pot Baby Back Ribs from I Wash You Dry
Red Chile Pork with Celery Stir-Fry from Food & Wine
Orecchiette with Sausage and Spinach from Kevin is Cooking
Easy Sausage and Rice Skillet Meal from Kim's Cravings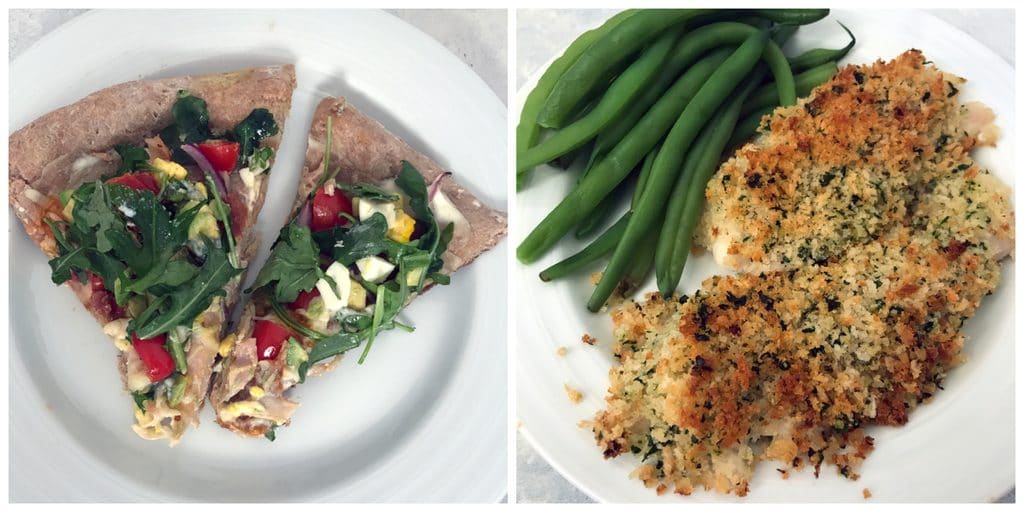 Cobb Salad Pizza from Cooking Light
Breaded lemon habanero haddock that I made up
What else has been going on? We had a pretty low-key Fourth of July, which involved spending time with our family at the Wakefield Parade. I'm not really a parade person and was a little skeptical, but seeing how happy my nephews were made every second worth it. I don't know if I've ever see them so happy before.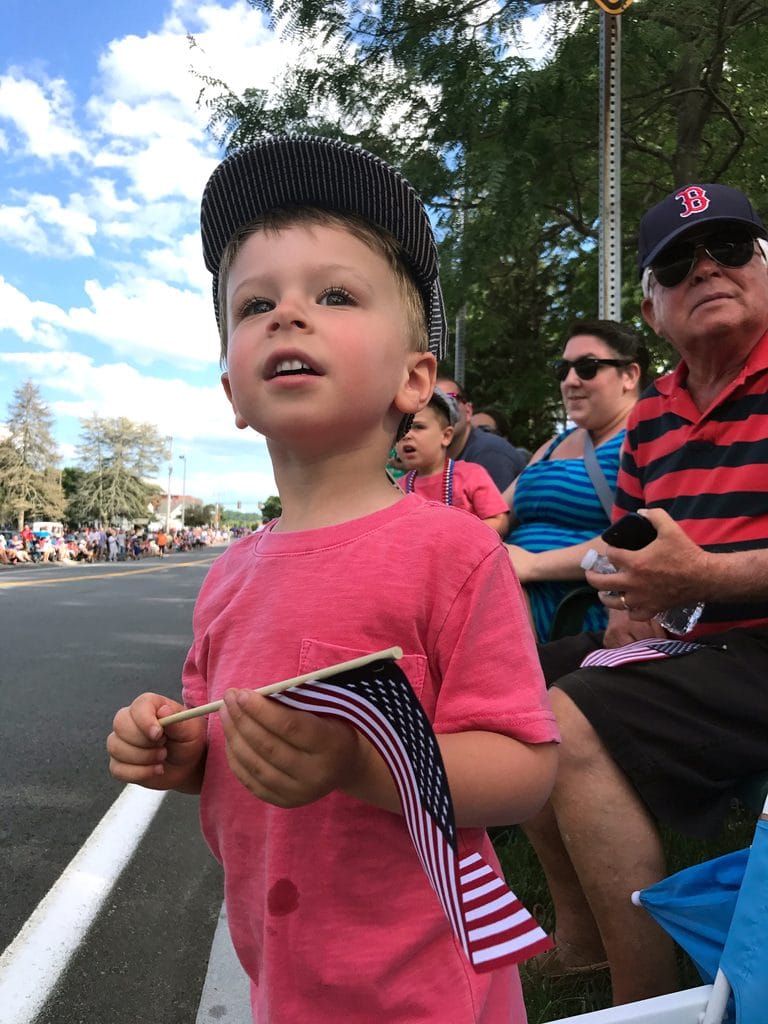 They loved every bit of the parade and couldn't have been more interested or eager to see what was coming up next. It was SO much fun.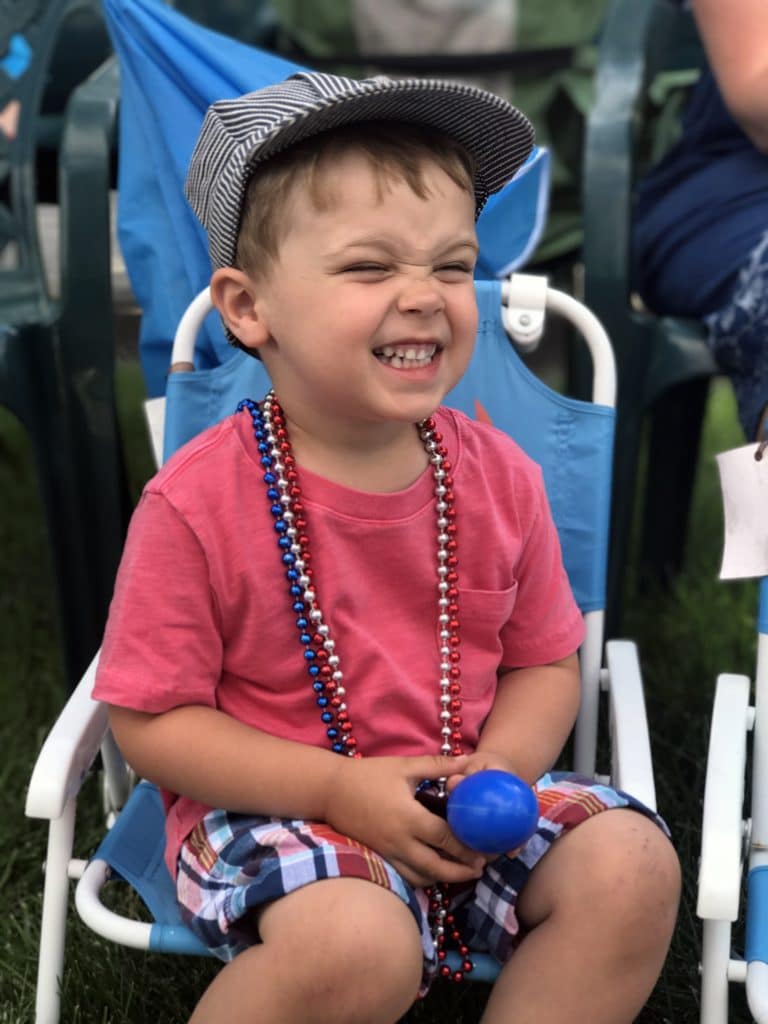 Last weekend, my sister and I took our mom to finally take advantage of her Mother's Day gift… We went on the Boston Harbor Lighthouse Brunch Cruise and had an awesome afternoon together. The day was gorgeous and the views incredible… I've been to a couple of the Harbor Islands before, but had no idea there were 34 of them.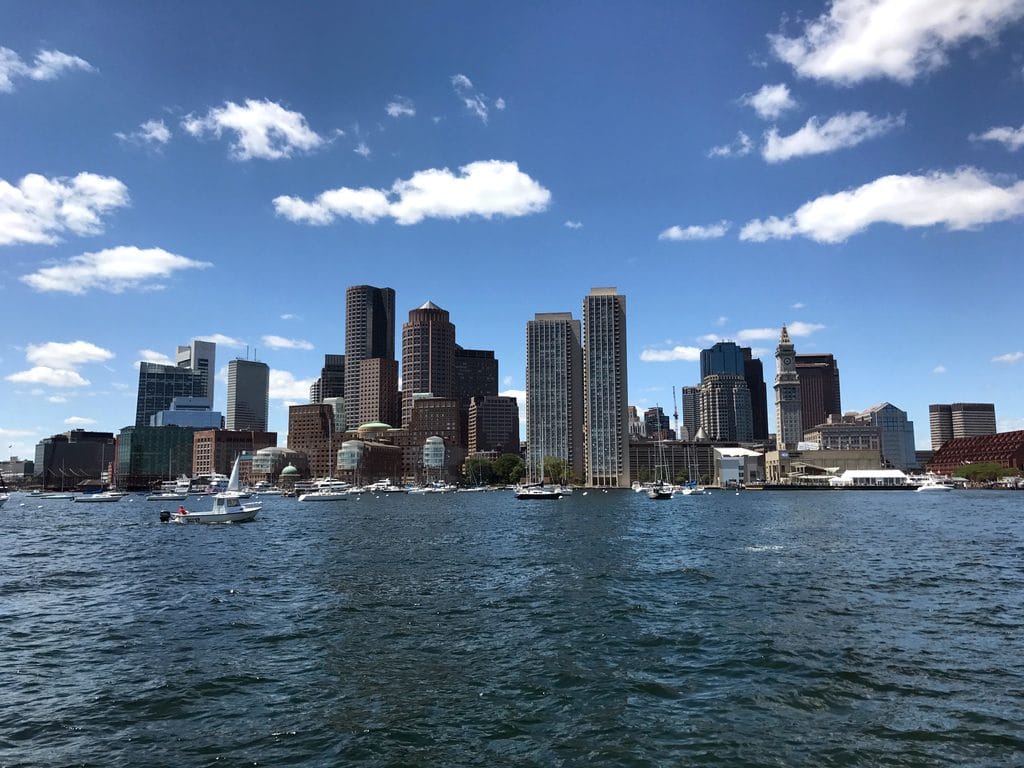 The brunch was delicious. Barbara Lynch's catering group recently took over the menu, which now involves gazpacho, baked eggs, and lobster BLTs. Heavenly!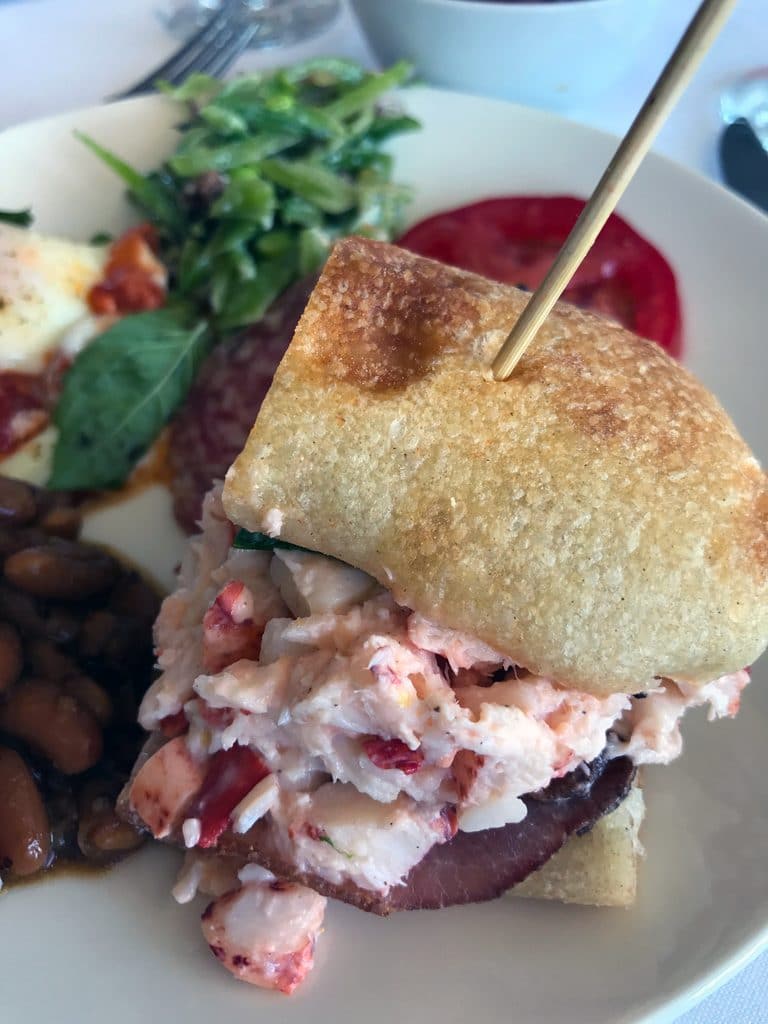 We love getting each other experiential gifts and sometimes it feels like we've done everything in the Boston-area (and really, New England, in general), so it's always nice to discover something new.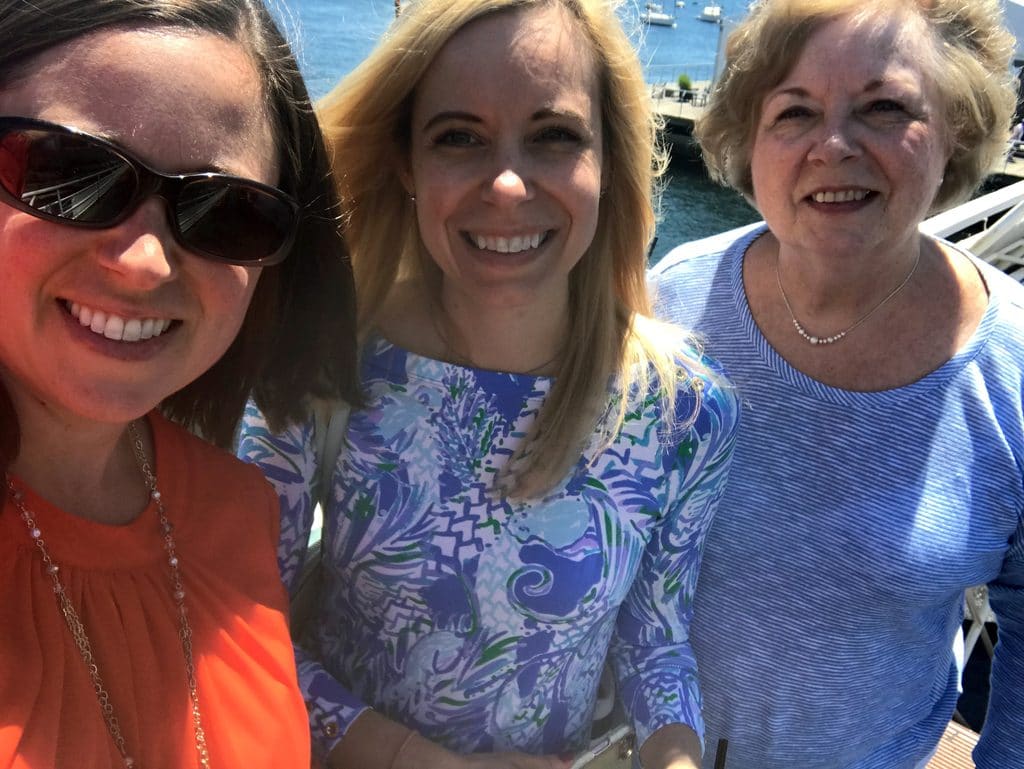 I have to give a couple shoutouts to some new products that the brands generously sent me… I'm a Cabot loyalist (cheese and butter), so was ridiculously excited to find their new cracker cut cheese slices on my doorstep. Just in time for burger season! Or "I'm too lazy to cook, so let's just have grilled cheese" season.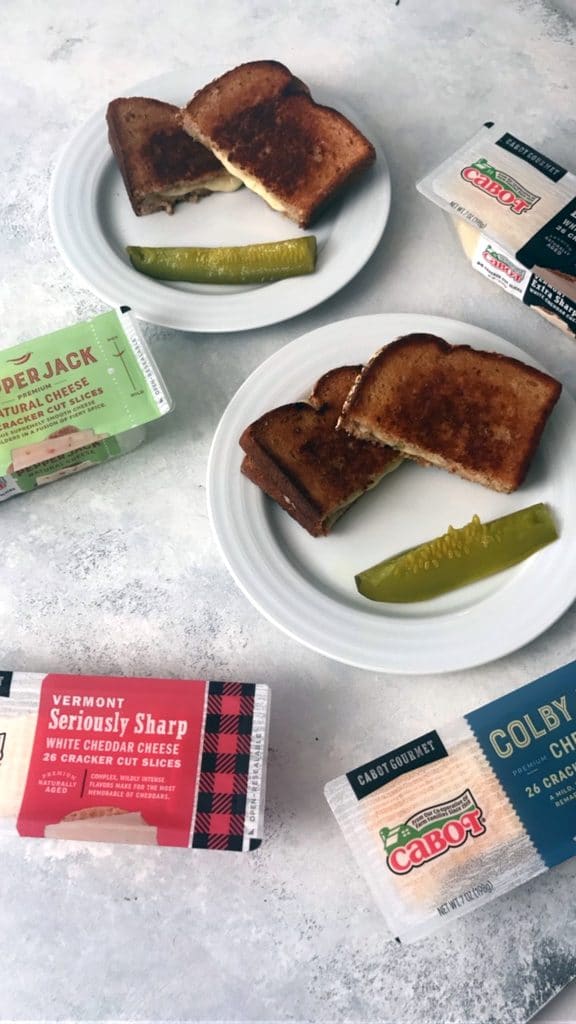 Also, Enlightened sent me a huge package of some of their high-protein, low-sugar ice cream flavors. I'm still working my way through them, but so far I'm in love! Surprisingly, I'm ridiculously obsessed with the Bananas Foster flavor… The Frozen Hot Cocoa is so, so good, too. They have so many flavors and I want to try them all (Strawberry Cheesecake, anyone??).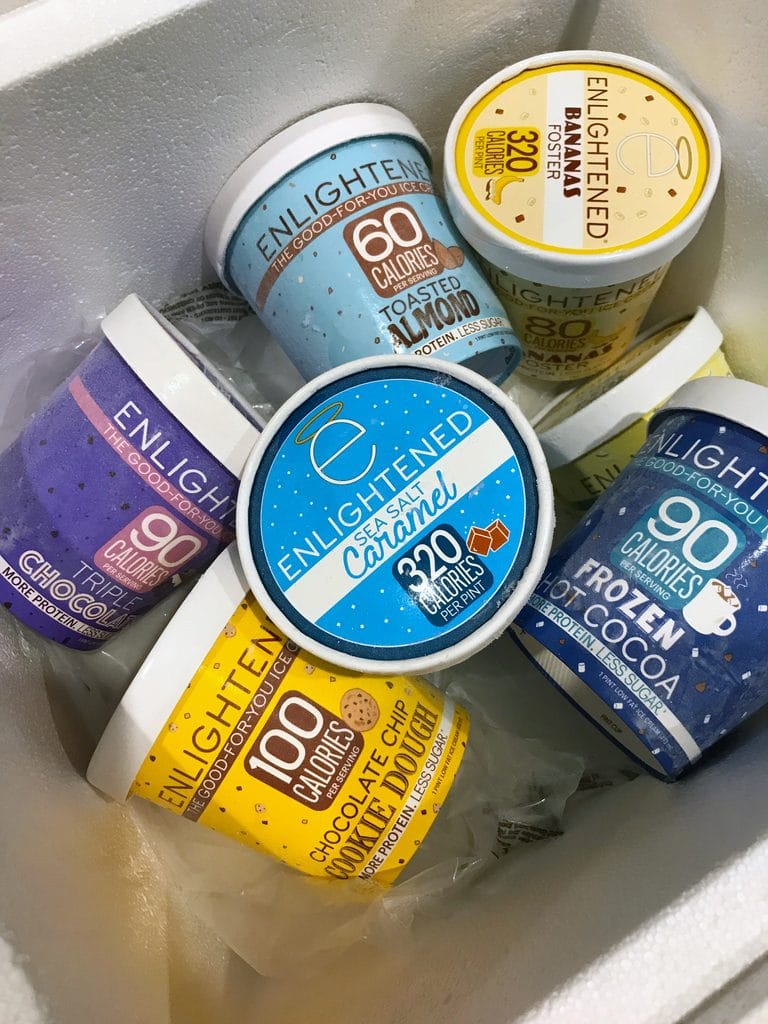 One evening, I told Chris I wanted rosé and he quickly said he'd go get me a bottle. I figured he'd go to the liquor store down the street, but when he walked in the door over 30 minutes later, he had three awesome bottles for me that he went to Wegman's to take advantage of their awesome selection. The grapefruit rosé is one of our fave fun wines, though it's a bit sweeter than I usually like. I was a huge fan of the 90+ Cellars Rosé as it's super dry and up my alley!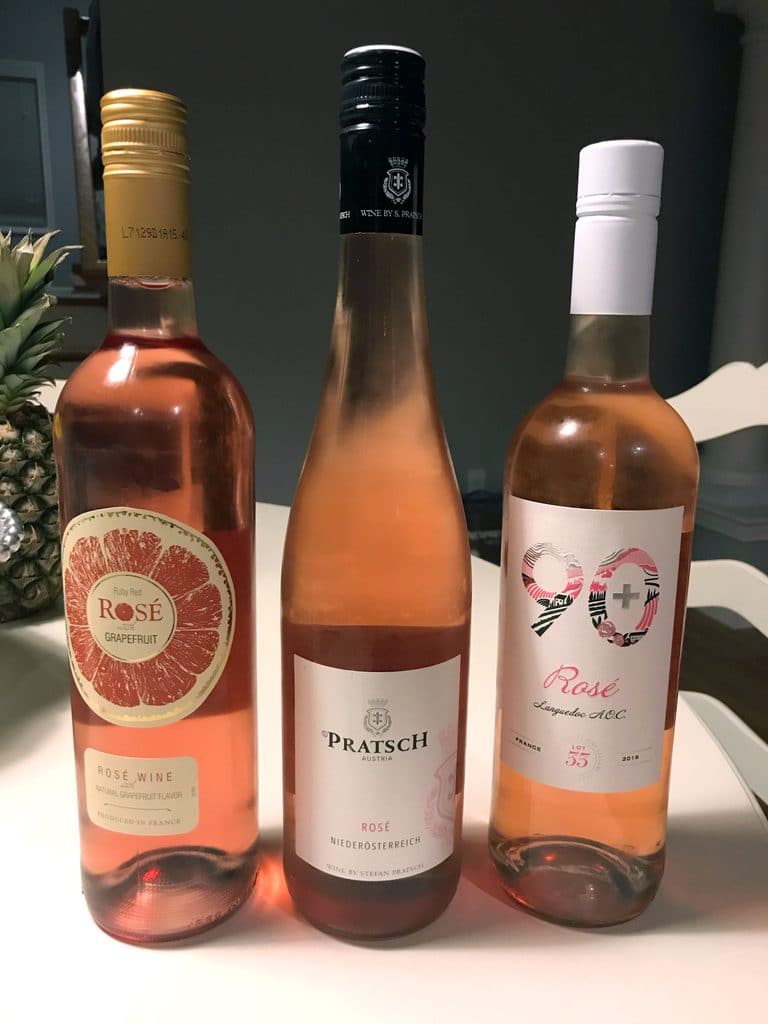 He also brought home these gorgeous flowers; two of my favorites, peonies and hydrangeas. I just love that my husband understands the joy in fresh flowers (so does my dog).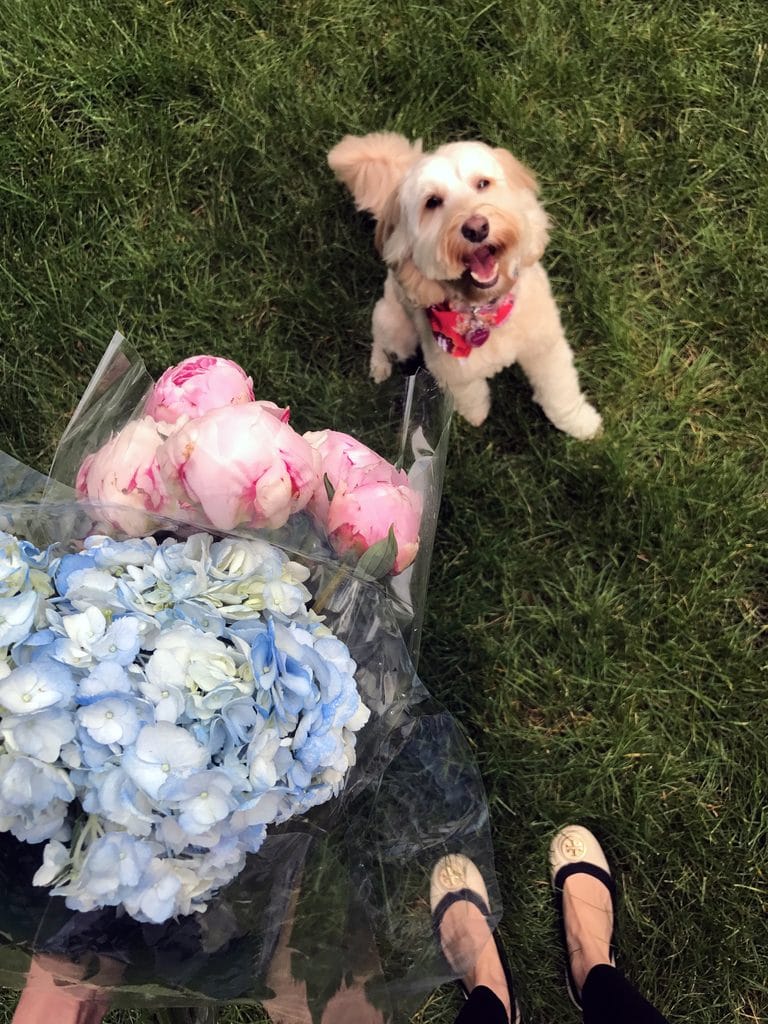 Speaking of my dog, Winnie just had her second birthday! I can't even believe it. We didn't do a "party" for her this time, but I might make her a little something special this weekend and force her to wear something silly.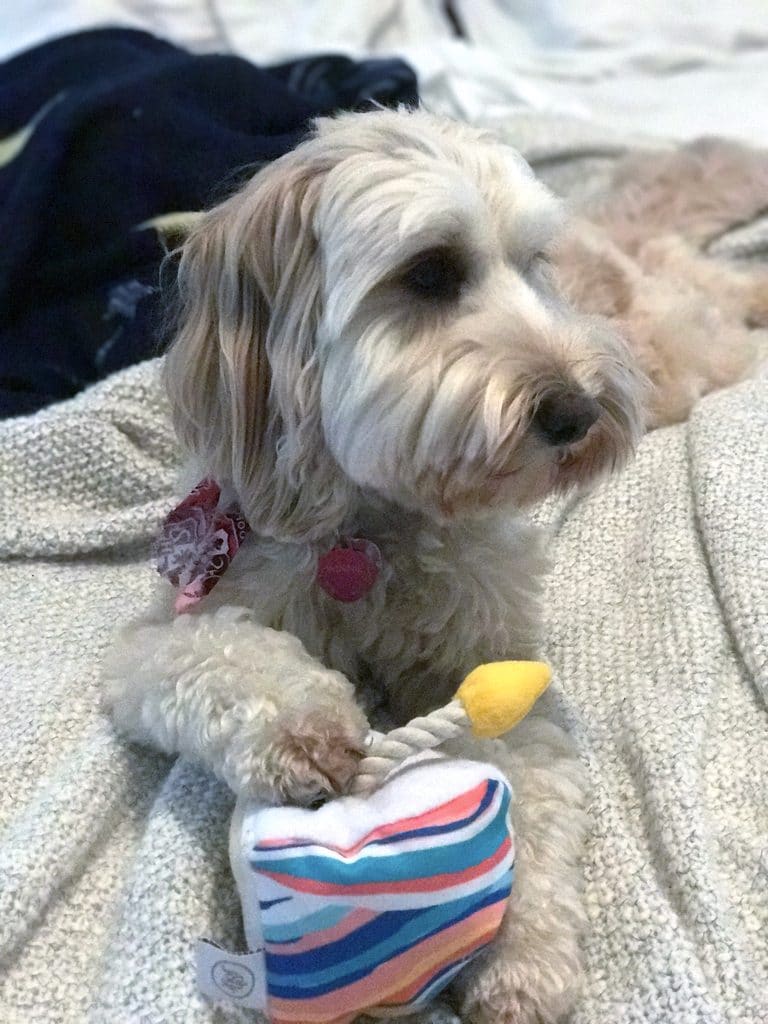 My favorite thing about summer is just hanging out on the deck with her. And it still being light enough and warm enough after work for us to go on daily walks.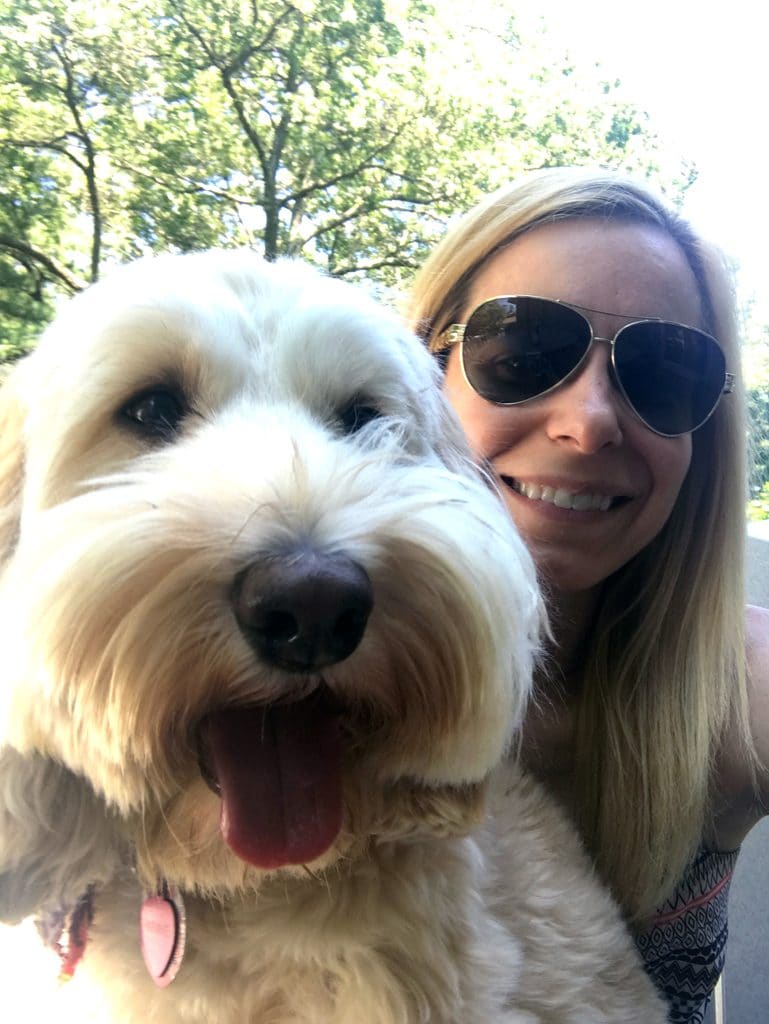 Speaking of books, here are a few on my summer reading list. Have you read any of them? I'll have my What I Read in June roundup post up next week!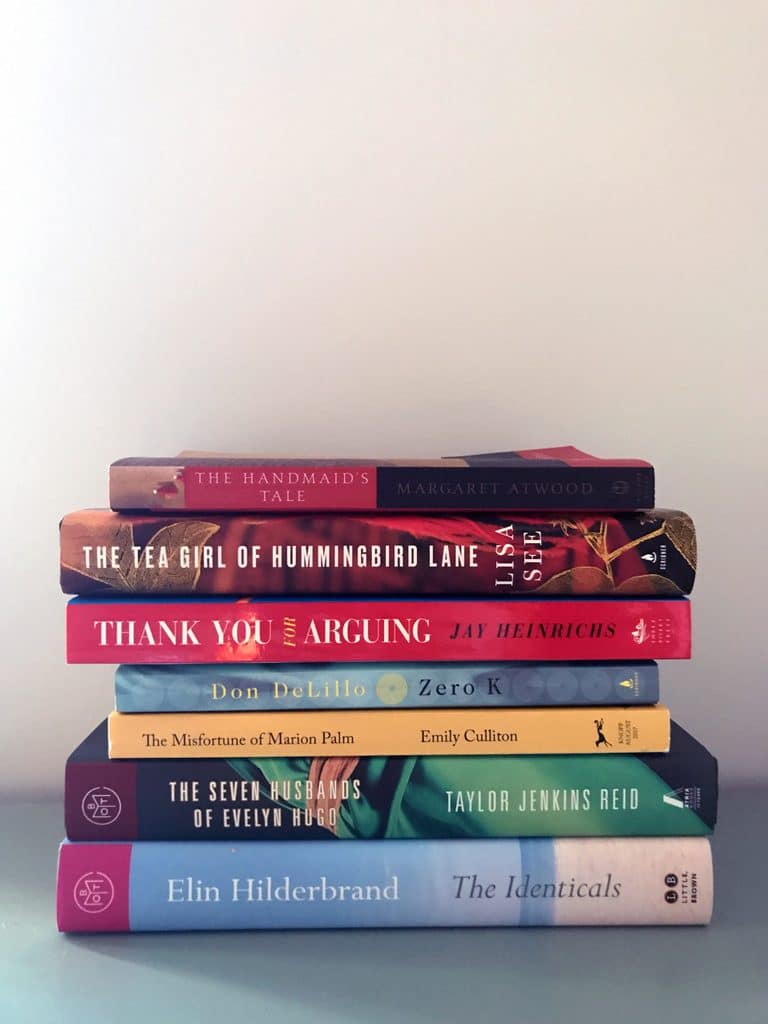 My Favorite Links of the Week:
Alton Brown Says This is The Top Food City in America: Alton Brown proclaims that LA is the top food city in the country. Somehow, I've never been to LA before and I feel like I need to change that ASAP and do an Alton Brown style trip…
Sniffing Our Favorite Junk Foods May Be Just As Bad As Eating Them, Says Study: OK, I'm kind of shocked by this. Like, how does this even make sense? Studies were recently done that show people who have no sense of smell gain less weight, even if they're eating the same exact amount of food as people with a sense of smell. What the heck. Also, I hope this doesn't lead to people getting surgeries to destroy their sense of smell in order to lose weight!
Everything At This Online Grocery Store Costs $3: This new online grocery store, Brandless, looks pretty awesome. It has tons of organic food and beauty products (and more!) and everything costs $3 (some stuff is even 2/$3). Even a 6.7 oz. bottle of organic maple syrup! I definitely want to check it out and my only immediate complaint is that there are no reviews, so I can't see if other people are loving the products or not. I guess it can't hurt to try at $3 a pop!
LaCroix Can Paintings Are the Ultimate Millennial Pop Art: I would totally go to an art show of these LaCroix paintings. Also, I'd hang them in my home. Well, maybe in my office. But they're pretty awesome!
What Did Thoreau Really Eat? You Might Be Surprised: This is more about dispelling (or proving) popular Thoreau myths (didn't know that was a thing, did you??), but I thought it was super interesting. Having grown up super close to Walden Pond, I took many a field trip there and still love to visit. After reading this piece, I really want to read Walden again… And also make the delicious-sounding Thoreau Farm Rhubarb Shrub that's described in the article.
Mead Rising: Inside The Next Big Craft Movement: This story is from earlier this year, but I cam across it and just had to share. I've been saying for the past 10 years that mead is going to be the next big thing. And, well, it hasn't happened. I first started loving it because I'm a sucker for anything literary and Shakespearean. Allegedly, mead is experiencing some serious growth right now (some say even more so than craft beer and cider) and that makes me so, so happy.
My Favorite Recipes from Around the Blogosphere:
Blackberry Ginger White Wine Slush from The Speckled Palate: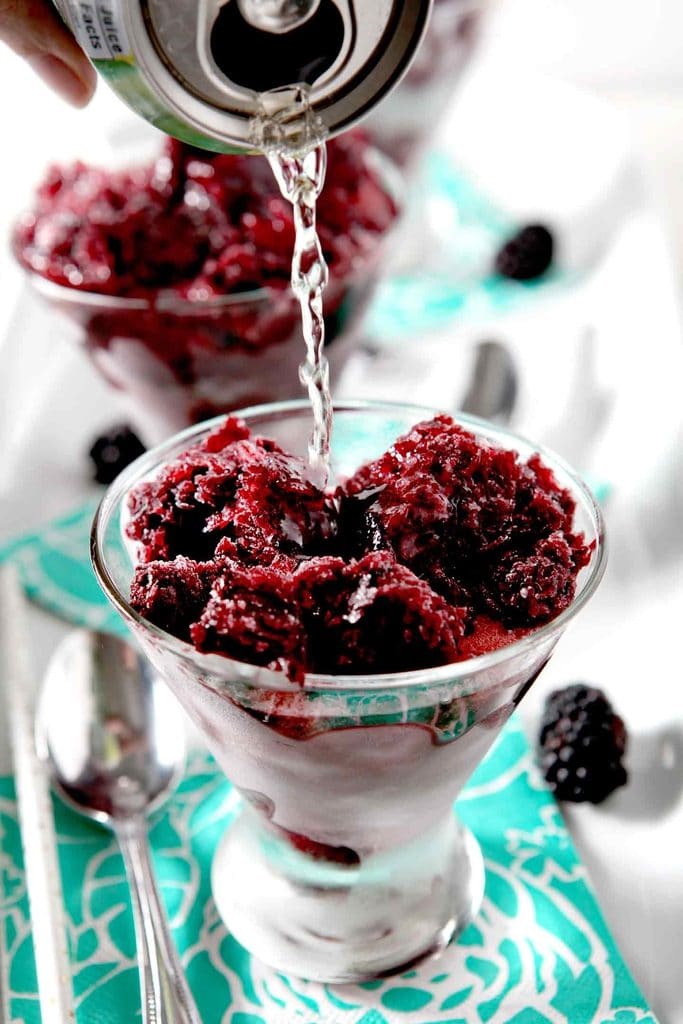 This really is ALL I want this weekend. Seriously. In fact, I'm kind of annoyed that nobody is serving this to me while I sit on the couch as we speak.
No Bake Peanut Butter and Jelly Tart from Bakerita: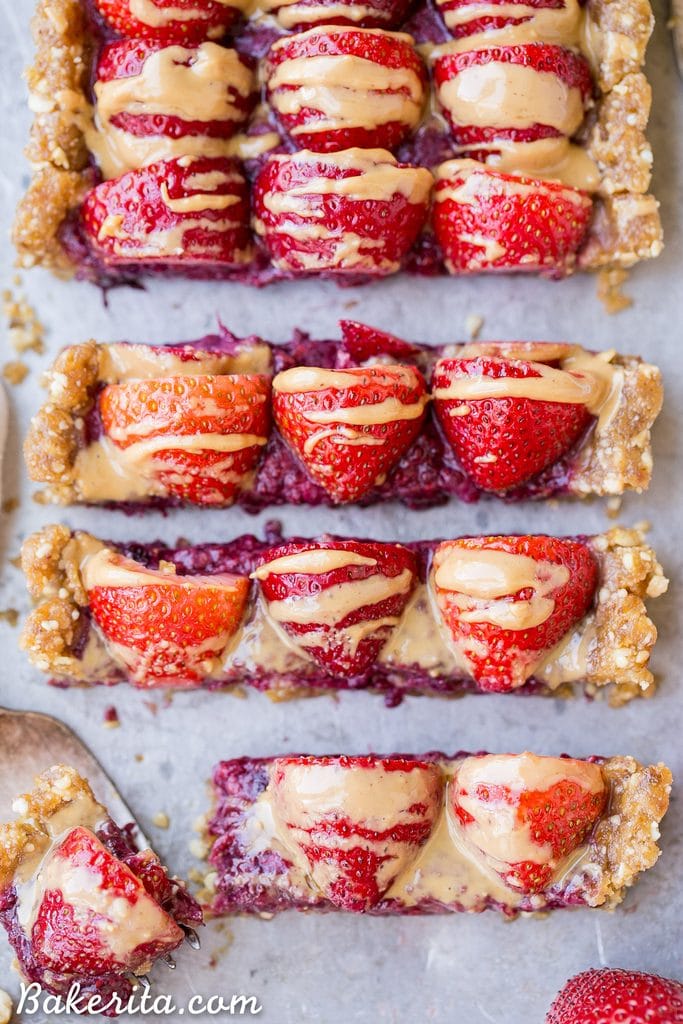 I mean, is there anyone who doesn't feel crazy nostalgic over peanut butter and jelly everything? Plus, this tart is just gorgeous. Oh, and it also happens to be gluten-free, grain-free, refined sugar-free, and vegan. Woo!
Cucumber and Watermelon Mint Mojitos from Love Namaste Vegan: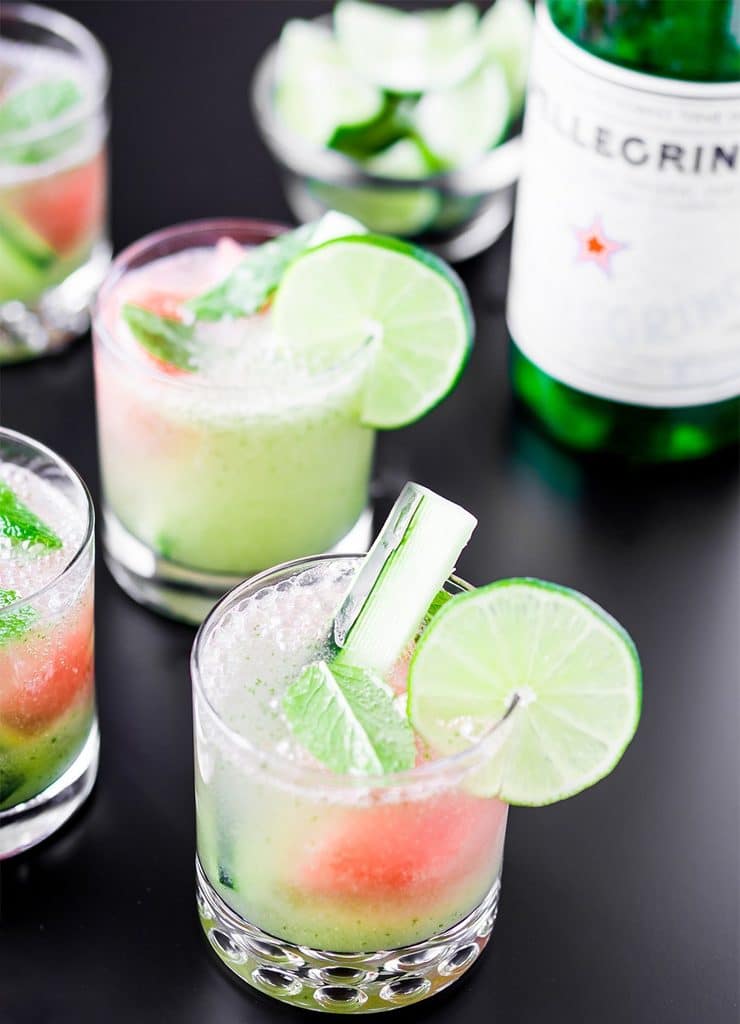 Another cocktail that someone should be serving to me right now. But seriously, how beautiful is this drink? And something tells me the cucumber and watermelon combination is amazingly refreshing.
And that's a wrap! On the week and this post. And now we can all go veg out on the couch while someone serves us cocktails. Translation= we can all pass out on the couch sitting up with our glasses on. Either way, I'm turning my brain off for a bit.
Do you get enough sleep or do you need to catch up on weekends? I generally get about 5 hours each night during the week (when I'm not passing out while working) and that's definitely not enough for me!