It's FRIDAY. And if you're viewing this post, that means I successfully made it through my first week back from vacation. Wahhh. Let's not talk about it. I'm going to post my Ogunquit/York, Maine, vacation recap next week, so stay tuned! Since I've been back, each morning has legit felt like fall. It was 54 degrees when I woke up yesterday and though temperatures hit 80 degrees later in the day, it was still a little breezy with a fall-like feeling. I love it, but I'm also not ready for it. At all. Me and summer were just getting started. Don't abandon me now.
One thing is for sure... I certainly cook less in the summer and my list of new recipes cooked in July is at a record low... Of three? Seriously? Ouch. To be fair, I did a bunch of cooking for the blog, including testing these baby back ribs in the Instant Pot a few times and a couple other recipes you'll see in the coming month. But other than that, this is all I've got. I've come to realize that summer is just not a super cooking-heavy time for me as I come home from work and basically want to spend the rest of the daylight outside with my dog. Once it's dark at 4:00 again, I'm sure I'll be back to my old ways. In the meantime, here are the three delicious weeknight dinners I cooked in July (at least they were all winners!):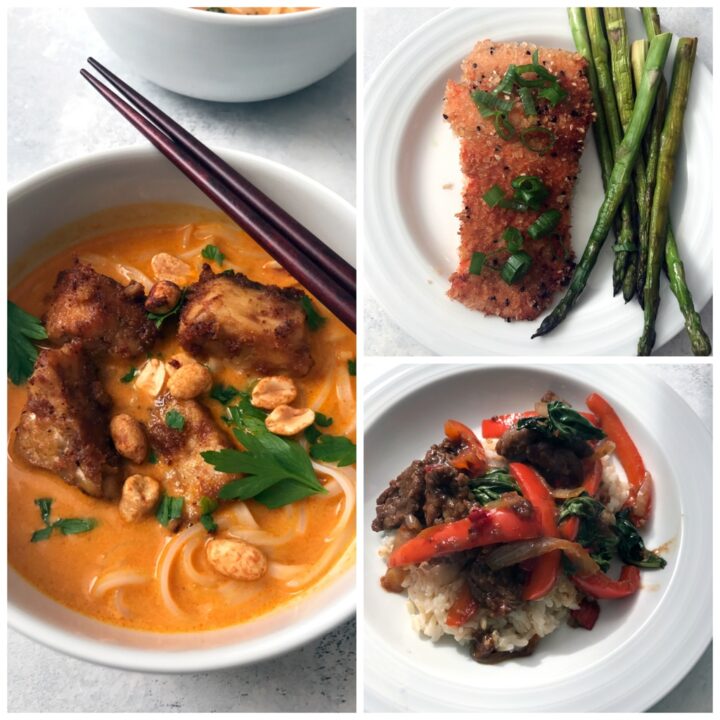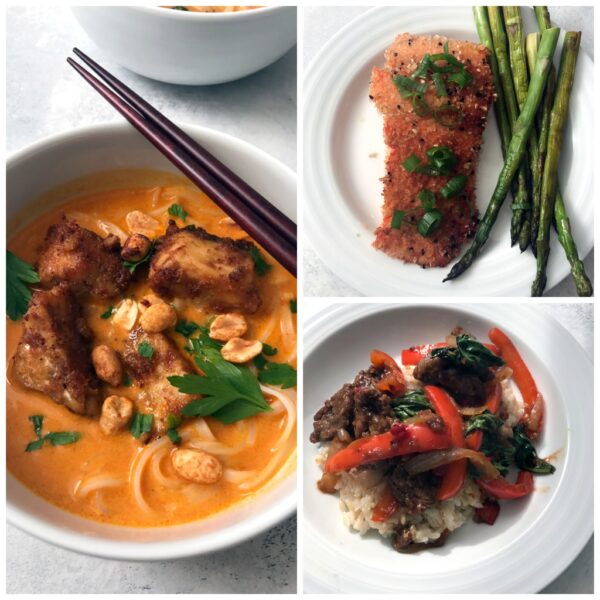 Tempeh Khao Soi from Full of Plants (SO good. I want to make this every week).
5 Ingredient Teriyaki Sesame Crusted Salmon from Simply Whisked
Thai Basil Beef from The Woks of Life
I had a really long moment with my Kindle, but now I'm back on actual books again. They just make me so happy. I mean, how awesome is my current stack?? I was hoping to get through most of this over the summer, but I've sadly had less time to read than I thought I would. Another reason I need summer to stick around a little bit longer. Have you guys read any of these yet??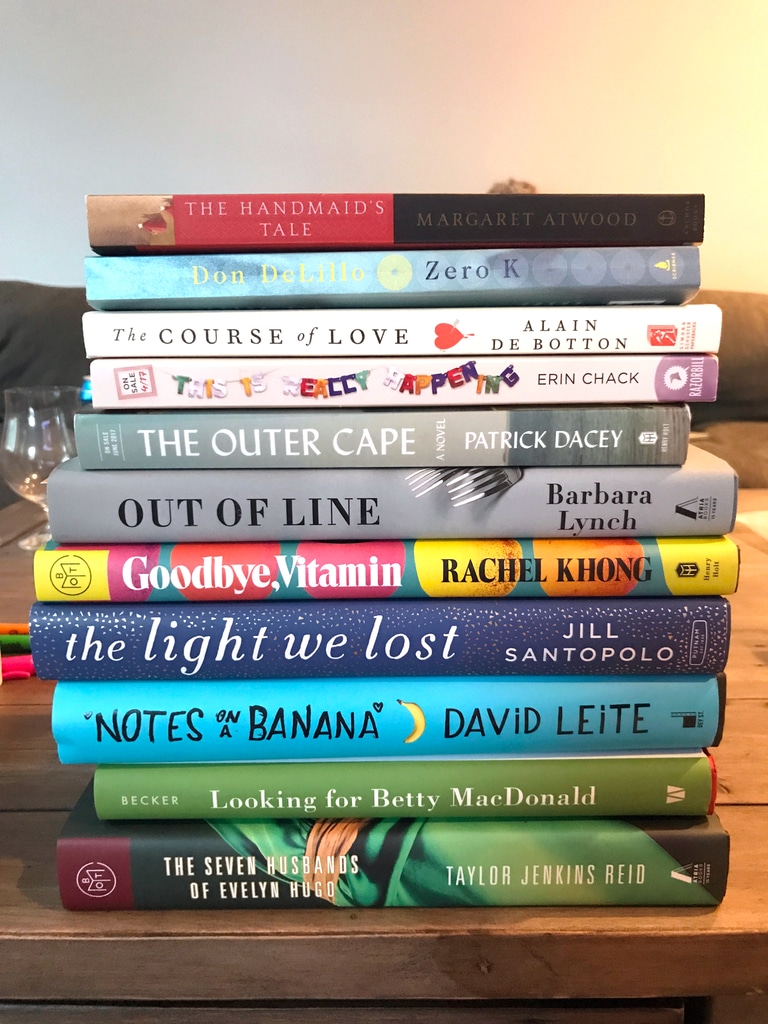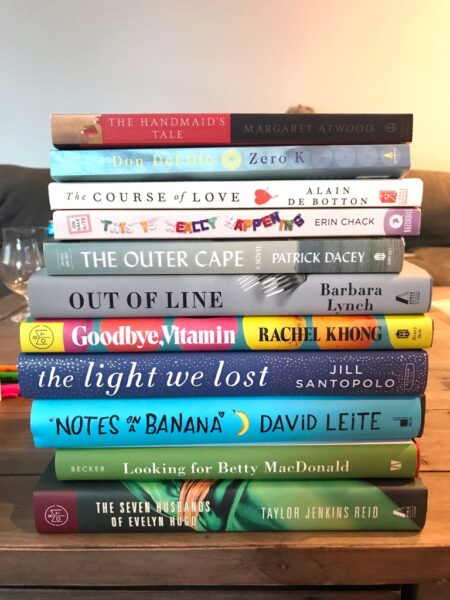 Yet another reason for summer to stick around is that we recently got a hammock for our yard! And now all I want to do is lay in the hammock with a good book and sun shining down on me. Are you sensing a theme here?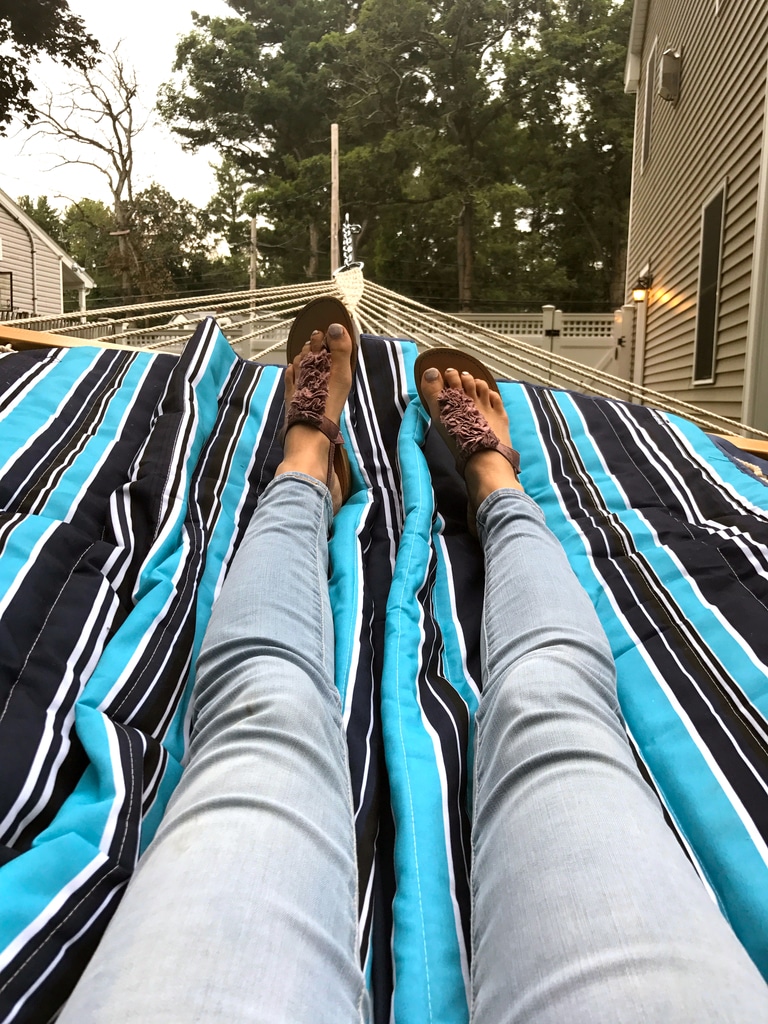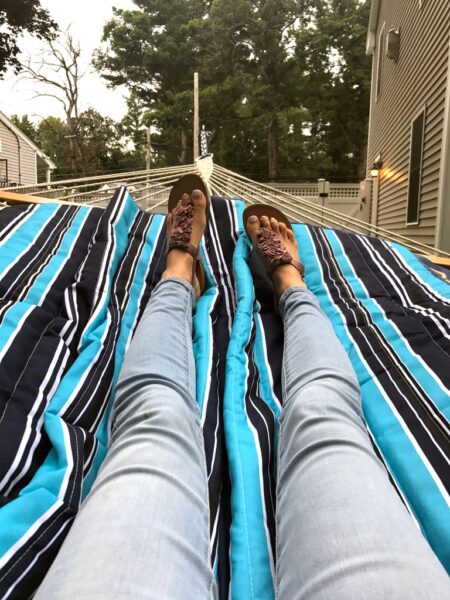 Winnie was absolutely terrified of the hammock when we first got it and wouldn't even step into the yard (she actually went to the bathroom while on a walk for the first time ever! And I think because she was too scared of the yard). But after a day or so of stress, she decided to embrace it. And now she loves it as much as we do.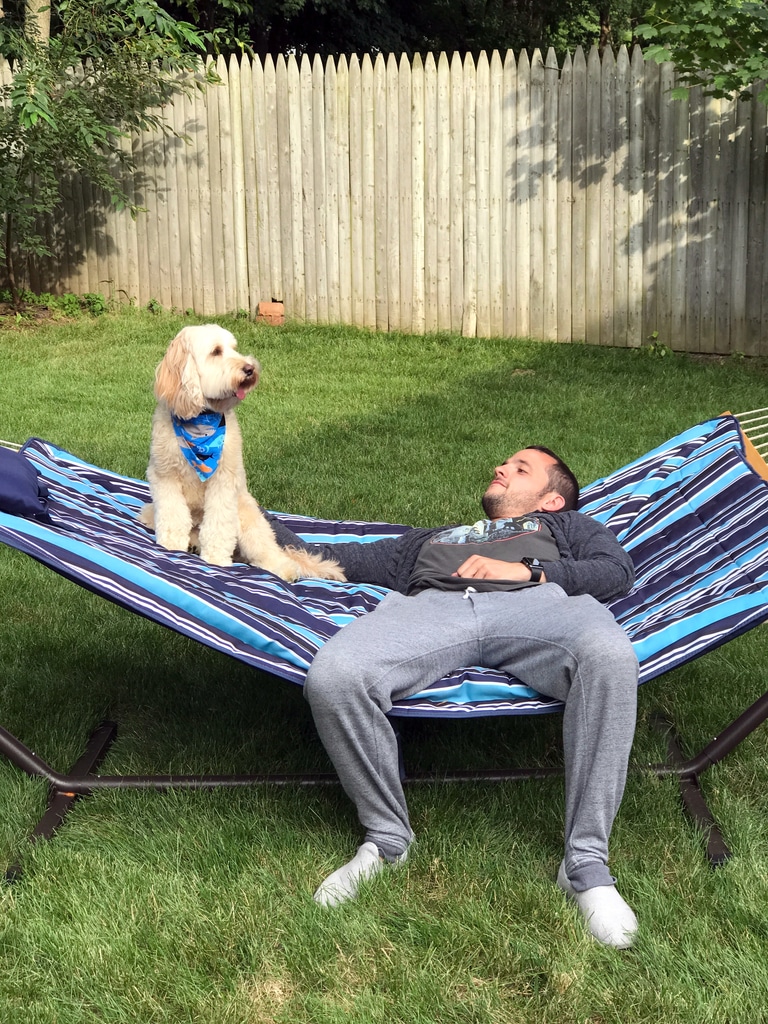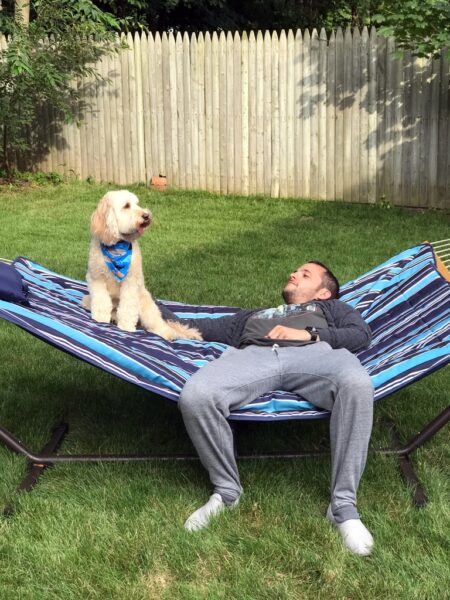 She is also newly obsessed with Polka Dog Bakery! Chris and I have been going to the one in Lynnefield (right by the Amazon bookstore!), but I just found out there's also one in the North End within walking distance to my office. For some reason, I always imagined Polka Dog to be a hoity toity dog bakery with pupcakes, puppy pastries, and more (not that I'd have a problem with that), but it's not at all. It's legit down and dirty treats, like "duck krispies," chicken strips, and tons more. Winnie loves bully sticks and they have the HUGE ones here. I'm thinking about buying her one on my way home from work next week, but am trying to decide what kind of reaction I'll get walking on the train with a giant bully stick (if you don't know exactly what a bully stick is... Google it hehe).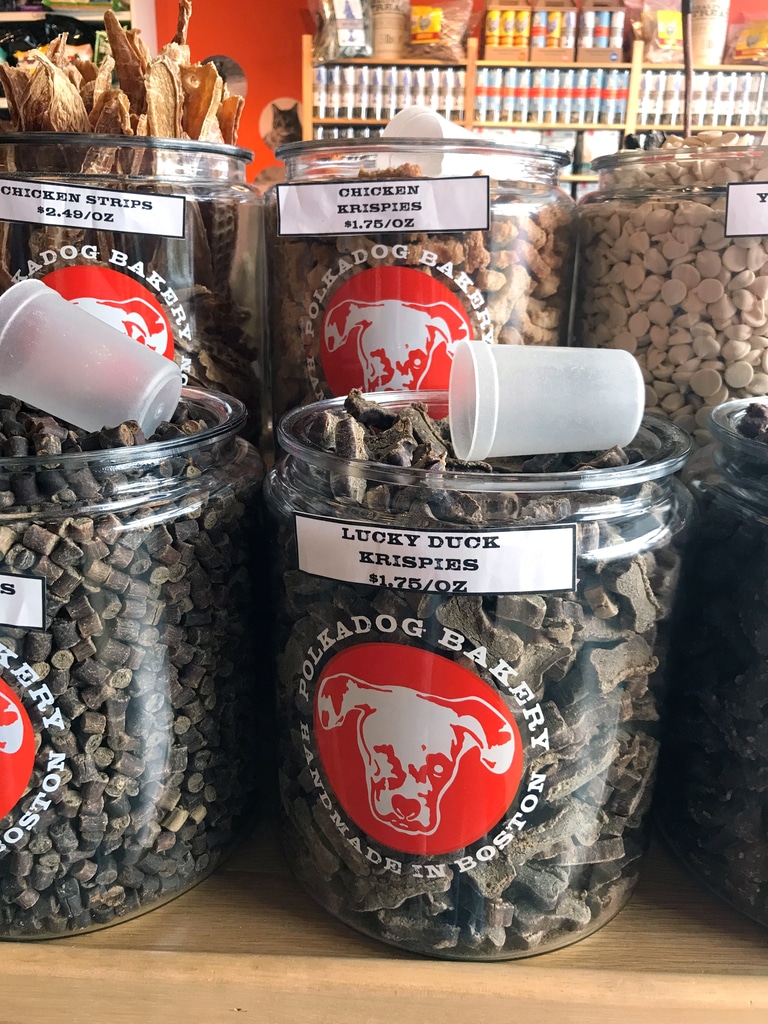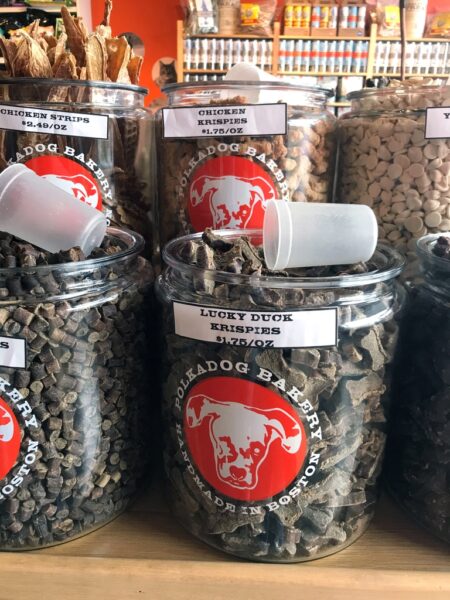 In other exciting news, I'm going to be taking over Eggland's Best's Instagram Stories next Thursday! And I won't be doing it alone… Winnie will be joining me! We're celebrating National Dog Day and the new Pup Star movie, while showing you how to make two dog-friendly treats with Eggland's Best eggs. If you've been reading this blog for any amount of time, you probably know I've been a huge fan of Eggland's Best for years (they're the only eggs I buy and I usually buy 2 dozen a week!). I recently made Winnie these Chicken Sausage Kale Quiche with them and now I have two more recipes ready to share with you.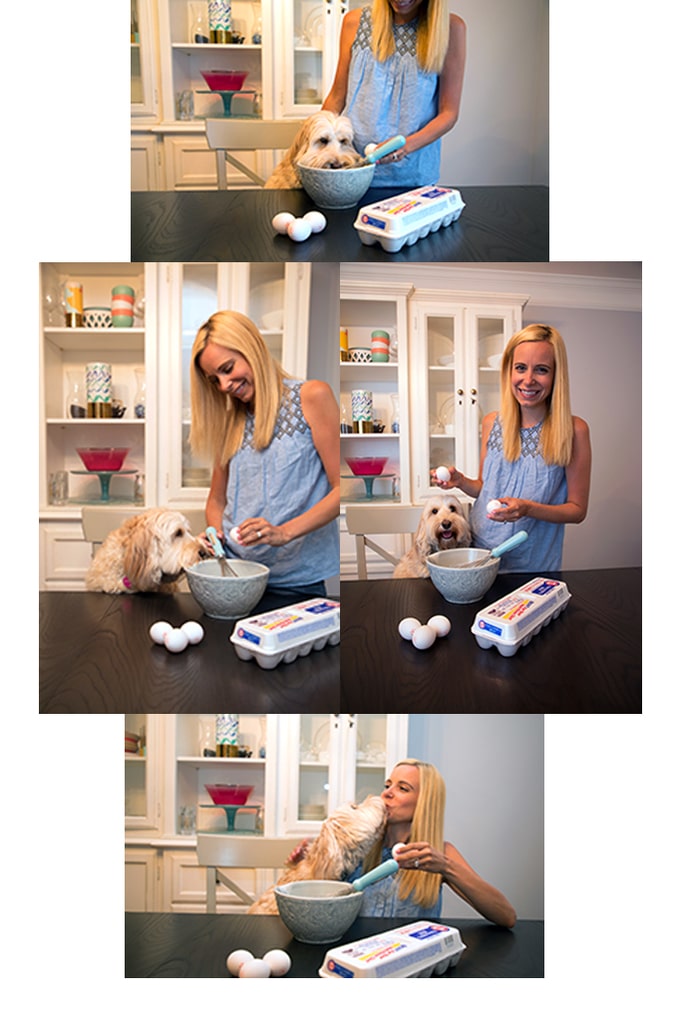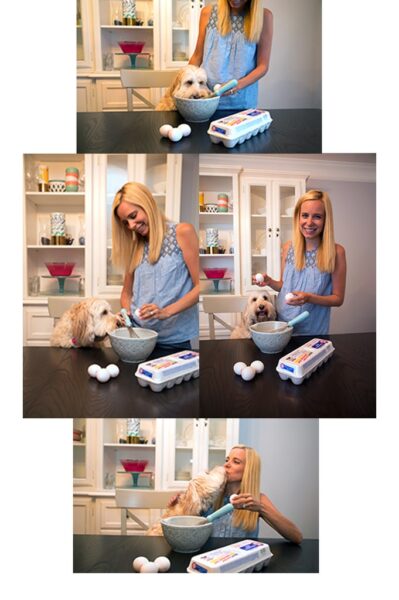 Be sure to follow @EgglandsBest on Instagram now and tune in Thursday at 12:00 p.m. EST! Also, be sure to enter Eggland's Best Pup Star 2 sweepstakes for lots of chances to win!
OK, I guess I can stop talking about books and my dog and start talking about some food-related topics now. Good plan?
My Favorite Links of the Week:
Scientists Work on the "Essence" of a Better-Tasting Tomato Juice: I LOVE tomato juice (give me all the Bloody Marys!), but I know this is a highly controversial topic, so I'm wondering it scientists can work to get it tasting more like tomatoes to get more people on board with it. Honestly, I feel like most people who don't like tomato juice don't like it because it creeps them out to be drinking a glass full of tomatoes and not because it's not tomato-y enough, but who knows!
How Norway is Selling Out-of-Date Food to Help Tackle Waste: These are some really interesting concepts. Whenever I shop, I always look for the item with the farthest away expiration date, but this article is making me start thinking that in the future, if I know I'm going to eat something soon, I should pick something with a sooner expiration date so it doesn't end up going to waste. I've always been in love with Norway (favorite country for life!) and this makes me love them even more.
This Sheet-Pan Hack Will Change the Way You Make Scrambled Eggs: Scrambled eggs in a sheet pan?? How have I never thought of this? I'm sold!
Applebee's Gives Up On Millennials After Failed Rebranding Efforts: I mean, I could have told them this wouldn't work. When I was a kid and Applebee's first opened, I LOVED it (I was obsessed with their ribs), but now I'm pretty sure it's one of the most-hated restaurants around. Ask any millennial/30-something what they think of Applebee's and you'll almost surely get a "ughh." So, I don't quite know why they thought they could go after a "a more youthful and affluent demographic with a more independent or even sophisticated dining mindset..." but they tried and they failed.
Halo Top Has Announced 7 New Flavors: At the risk of sounding basic, OMG all of Halo Top's new flavors sound SO good. I can't decide which I want to try the most, but I think it's a tossup between Rainbow Swirl (like sherbet!), Mochi Green Tea, and Pancake and Waffles. In related news, I just saw that Halo Top is now the best-selling pint of ice cream, so congrats to them!
My Favorite Recipes from Around the Blogosphere:
(Mostly Healthy) Cake Batter Popsicles from The Simple Sweet Life: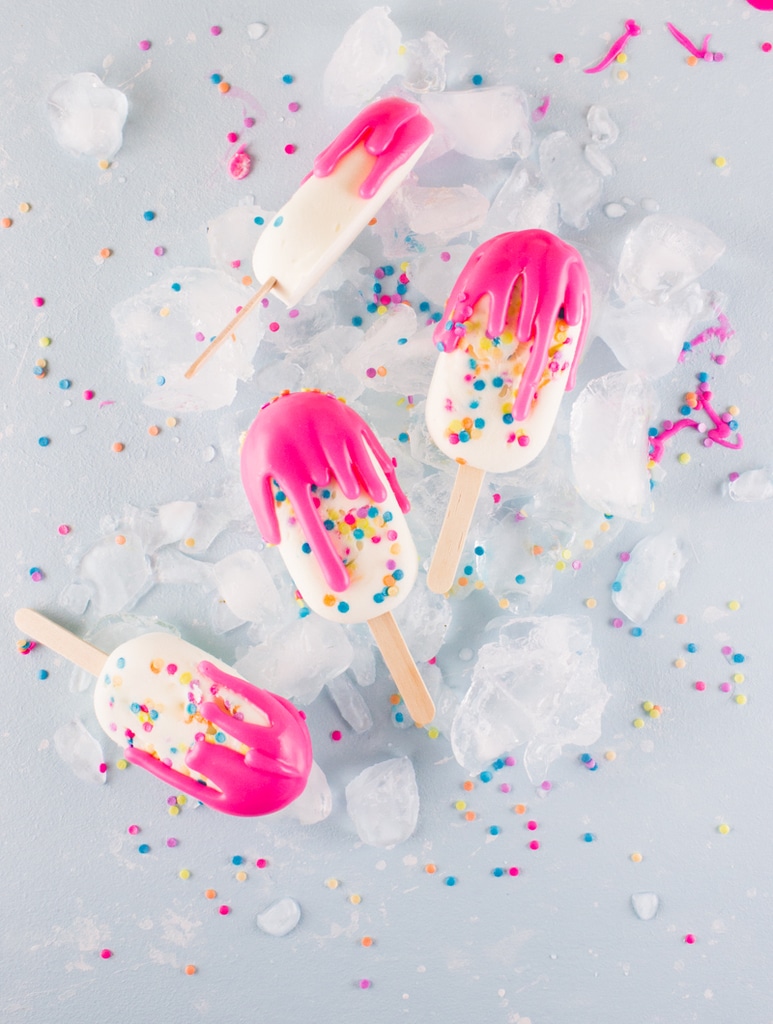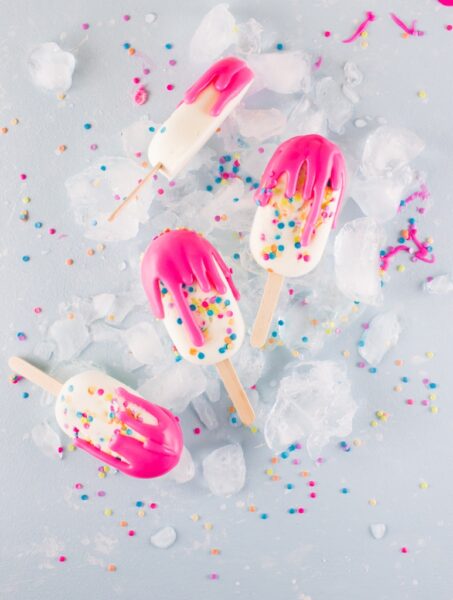 Excuse me, did you just put pink icing drizzle and sprinkles on popsicles? And then put the word "healthy" (mostly) in front of them? Yup, pretty sure I need these cake batter popsicles immediately.
Kentucky Bourbon Seared Cod from Champagne Tastes: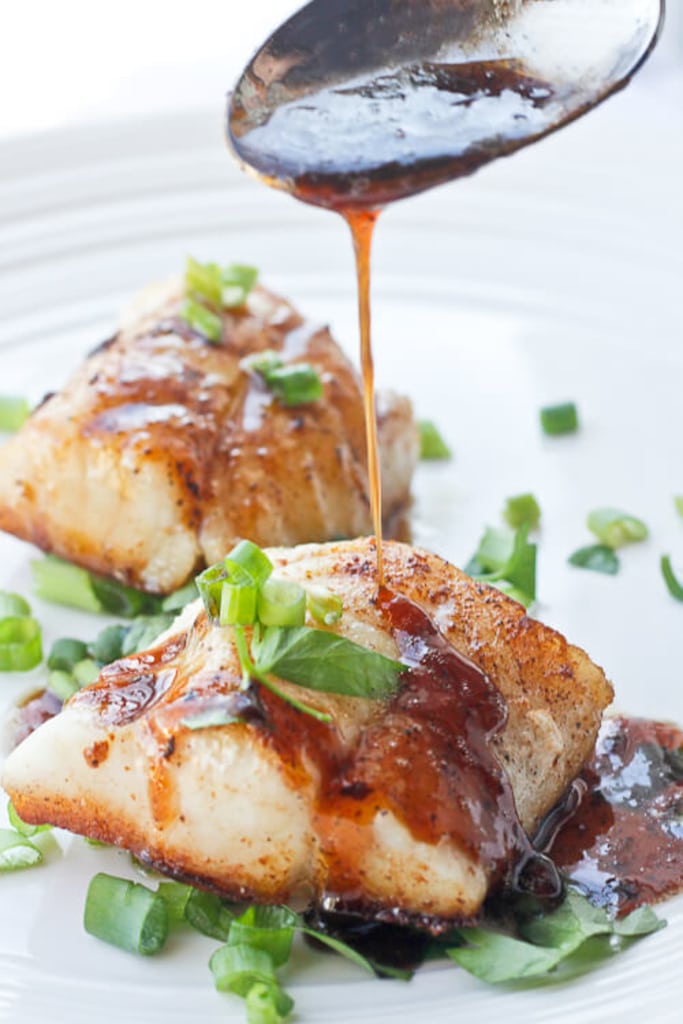 Trying to add more fish to your diet? I think I just found the an easy way to do it... Add bourbon! Seriously though, I love cooking with alcohol (Mojito Swordfish, anyone?) and think this cod is super fun and delicious-looking! I will be making this very soon.
Ice Cream Sandwich Cake from My Kitchen Love: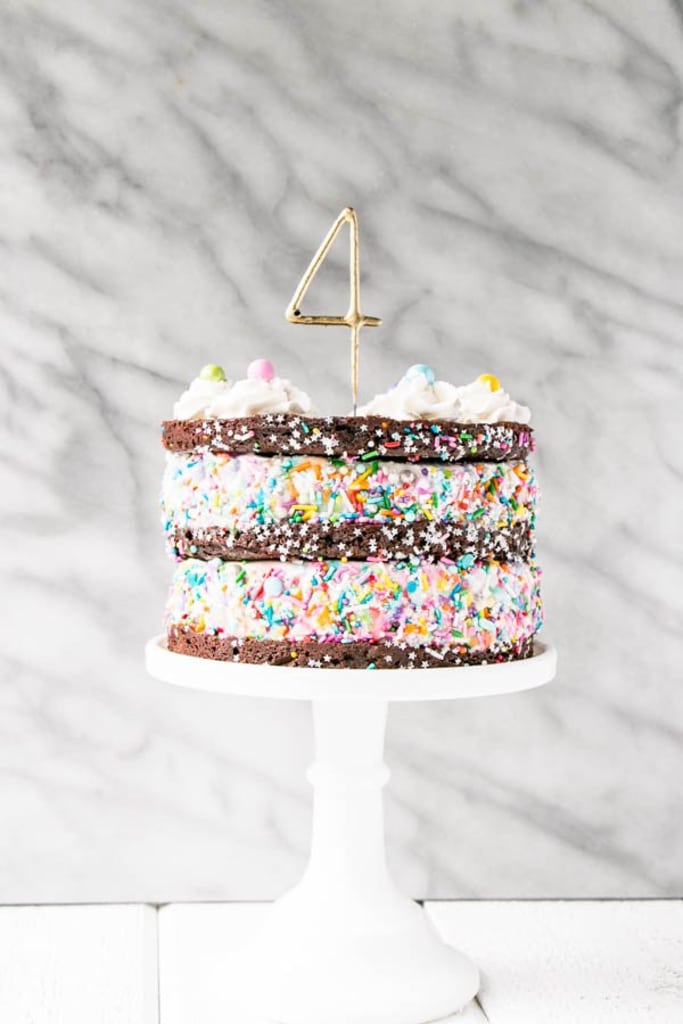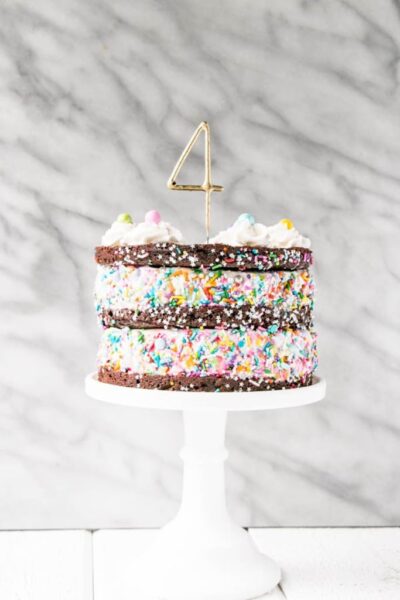 File this under genius ideas that I'm sad I didn't dream up myself. I love ice cream sandwiches, but think I'd love them even more in cake form (because what isn't better in cake form??). This cake is such a stunning celebration cake!
Flavored Shimmery Liqueur from The Flavor Bender: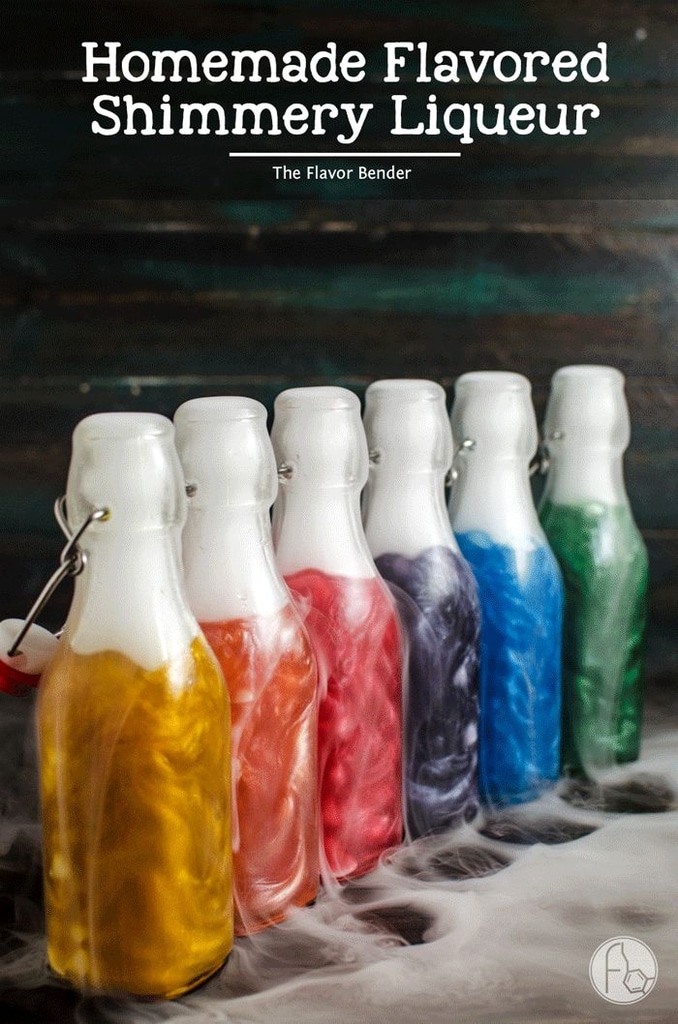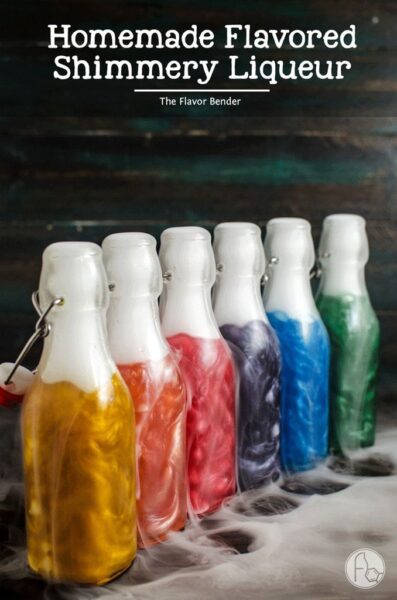 Seriously?? OK, so I recently ordered butterfly pea flowers due to all the stunning color-changing drinks I've been seeing around the Internet... But clearly I now also need to purchase every color of luster petal dust because check out these amazing liqueurs! But really, go to Dini's blog and check out her GIFs of these drinks in action... So perfect for Halloween!
And that's a wrap on the week! I'm (obviously) going to go cuddle up with a book and my dog. And probably a pint of ice cream, too. And a glass of wine. But really, who am I kidding? I'll be asleep in five minutes flat!
What are your weekend plans?