If you remember from my trip to Florida last month, I had fried pickles for the first time and have officially become obsessed with them. I decided when I got home from the trip that along with researching every restaurant in Boston that serves them, I also need to at least attempt to make them on my own.
So I did.
And the honest truth is I wasn't even going to post this recipe. They weren't my favorite. It's definitely one of those recipes that was trial and error, but those are typically the ones we learn the most from. After thinking long and hard about whether or not to post, I figured I'd share it with all of you and get some feedback! Plus, the name of our blog is We are not Martha. Which means we make mistakes and not everything comes out perfectly the first time (or second sometimes!) and it's only fair to share those mess-ups sometimes, too. Otherwise you'd think we really were Martha and then things would just be all confusing 😉
So I followed this recipe from The Food Network and this is what I used: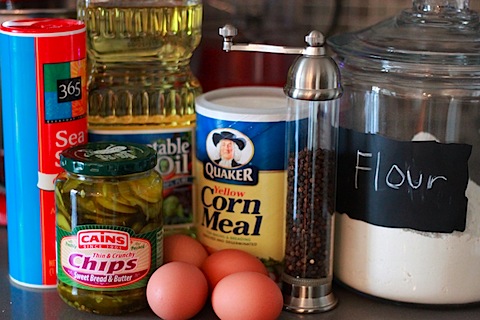 • Vegetable oil, for frying
• 1 cup all-purpose flour
• Salt and freshly ground black pepper
• 4 large eggs, beaten
• 1 cup cornmeal
• 1 jar bread and butter pickles (more on this later)
• Honey Mustard Sauce, recipe below
Here's what I did: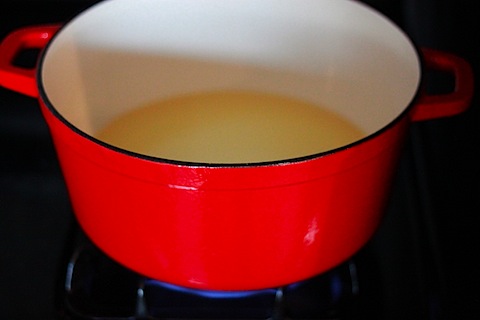 I first brought about 2-inches of oil to 350 degrees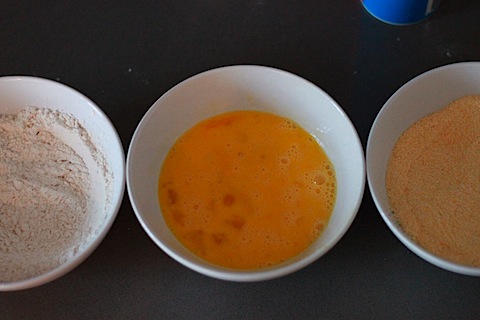 Then set up a dipping station of individual bowls with from left to right: flour with a dash of salt and pepper; beaten eggs; and cornmeal with a dash of salt and pepper.
Next, I dipped the pickles in the flour, followed by the egg, and then the cornmeal.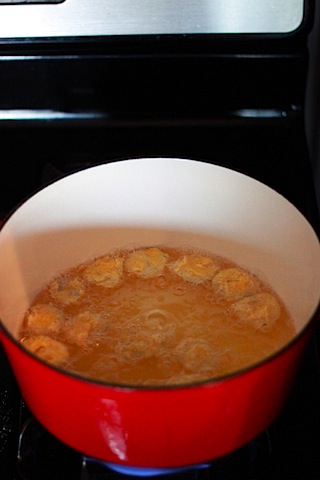 I then lowered the covered pickles in the oil and fried them for around 3 minutes.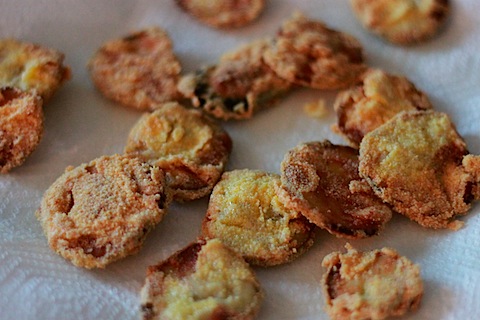 Once they were done frying, I placed each batch on paper towels to drain. At this point I thought they looked somewhat promising so I continued on to make the honey mustard dip. Which was actually good!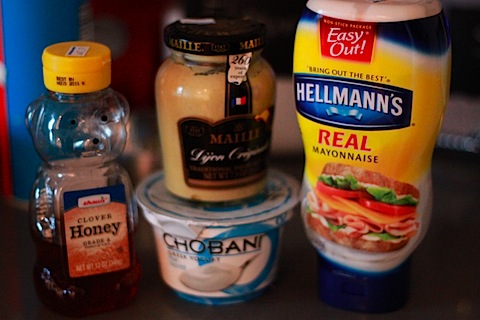 I just used 1/4 cup plain Greek yogurt (instead of sour cream), 1/4 cup Dijon mustard, 1/2 cup mayonnaise, and 2 tablespoons honey and mixed it all together.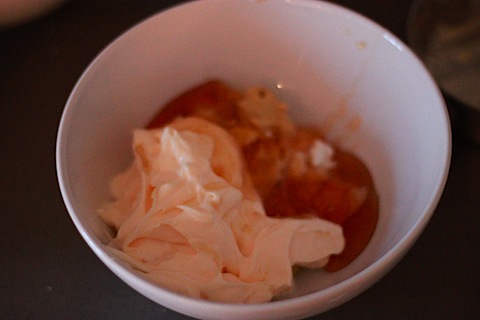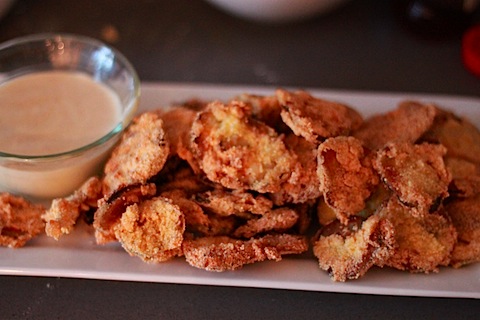 So, hooray! Everything is done and plated and time to dig in!
And I did.
And… I waited. And waited. And ate a couple. Then a couple more. Hmm.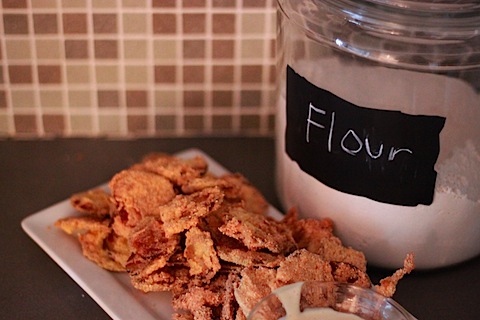 They were just. Boring. Nothing special at all.
The Assessment:
My first thought was that I need to use a thicker, crunchier pickle. The bread and butter pickles were far too thin and "weak", which, when fried, didn't make them crunchy at all. The batter itself was crunchy but when I bit through, the pickle was just too thin. I was also thinking I could just buy spears and cut them to a more desirable thickness as well.
My second first thought (hehe) was there was a severe lack of flavor. Which I kind of assumed would be the case just from looking at the ingredient list since there wasn't really anything to provide a kick of uniqueness to the fried pickle. When I tasted these I pretty much just tasted cornmeal. Bleh. Next time there will definitely be cayenne, garlic powder, paprika, hot sauce… SOMETHING. Anything, really.
My third thought was I just want to purchase a deep fryer.
My fourth thought was thankfully I have a free gym membership because I'm gonna need to go a lot more if I plan on perfecting the fried pickle.
So this is where you come in. Have you made fried pickles before? Do you know someone who has an outstanding fried pickle recipe? Are you a pickle-freak and know something that I don't know. Are you a chef with a fried pickle recipe hiding up your sleeve that you want to share with me… then marry me? What restaurants in Boston serve fried pickles that will change my life? Heck, what restaurants in New England serve them. I have a car and will travel.
Please HALP me! Before I buy a plane ticket back to Florida to experience them again. Don't think I won't actually do it.
[Chels]