Whenever anyone asks me if I'm a "salty" or a "sweet person," I can't decide. Sometimes I love chocolate chip cookies and vanilla cupcakes more than life. And other times, I feel like I could eat a whole bag of chips in one sitting (no, I feel no shame!). I've never been much of a potato chip person (unless you give me a mean french onion dip with them) and have always headed toward tortilla chips (with spicy salsa) and Sun Chips.
A couple years ago, Chris and I discovered Garden of Eatin' tortilla chips. More specifically, their Red Hot Blues. And we never turned back. Would it be bad if I admitted I could eat half a bag of these in one sitting with no problem? So, when Garden of Eatin' contacted us and asked if we wanted to do a giveaway, I immediately said yes. They sent us a fun little party pack with plenty of Garden of Eatin' chips and paper-goods.
Chels and I planned an evening to enjoy the chips and some other snacks. While I was already obsessed with Red Hot Blues, I was also excited to try the Multi Grain Blues with Sea Salt. Garden of Eatin' chips are all naturally made with organic corn. And they're sturdier and taste way better than your typical tortilla chip.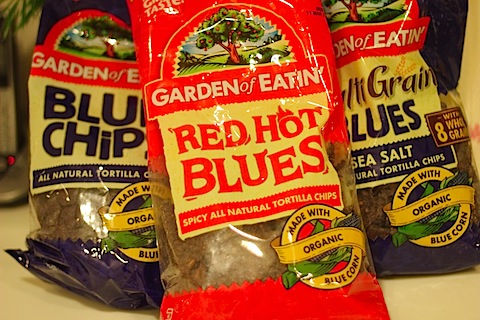 We also indulged in some Hickory Farms cheese, sausage, and crackers from Hickory Farms that we got through Foodbuzz's featured publisher program. Most perfect party food ever!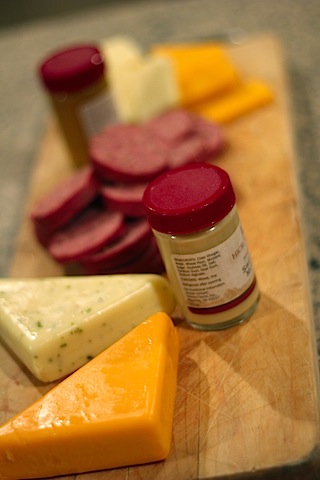 The multigrain chips were awesome, but I think I'm still partial to the Red Hot Blues. They definitely have a kick to them and you don't even need a "dipper" when eating them. However, Garden of Eatin's tortilla chips are even more delicious when you serve them with buffalo chicken dip.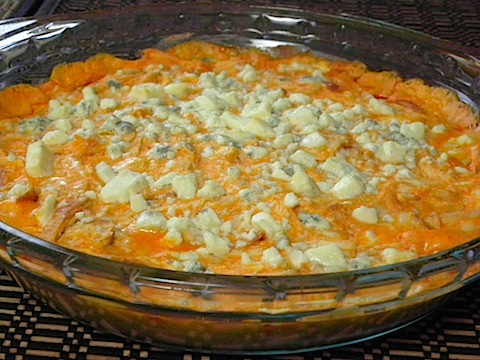 And guacamole.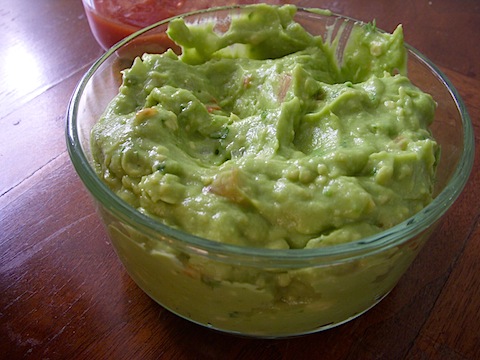 And for something a bit healthier, minted pea mash.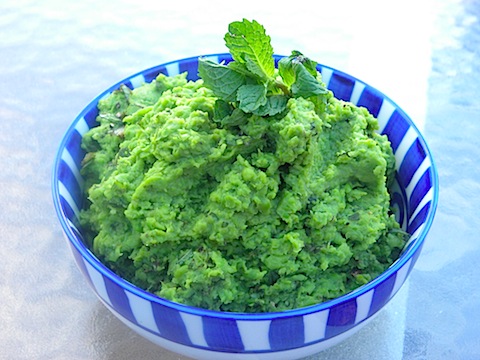 With the Super Bowl coming up, Garden of Eatin' tortilla chips would be perfect for a little gathering. Or a big gathering, too 🙂
Garden of Eatin' Giveaway!
Oh, and we can help you with that. Want to win your own Garden of Eatin' party pack? Comment on this post letting us know how you're celebrating the Super Bowl (and who you want to see in the Super Bowl) and you'll be entered to win. Tweet about the giveaway and you'll get an extra entry. You'll win everything you see below, plus 3 additional product coupons. All you'll need to do is make the dips! You have until Wednesday January, 19 at 11:59 p.m. to enter.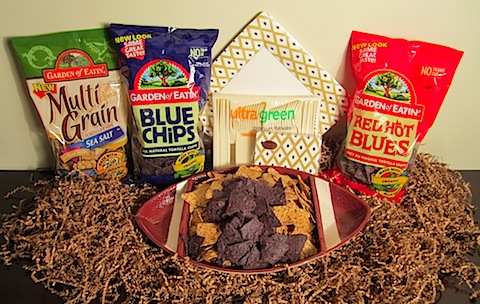 And don't forget we're still running our Sugarbush/Ski Vermont/Cabot giveaway until Sunday night! Lots of fun stuff to win over there, too 🙂
Oh, and in case you didn't believe that we really did snowboard, Driven Studio provided this awesome video of our trip:
And they don't even show us falling! Woot 🙂
I hope you all have a happy weekend! I'm in Richmond, Virginia, visiting Chris's family and we've got lots of fun stuff planned. I'll tell you all about it when I get back 🙂 🙂
[Sues]