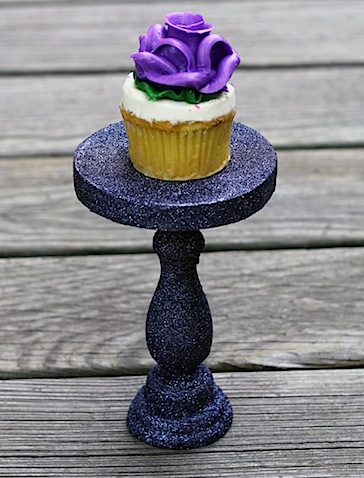 One of my favorite things about wedding planning is browsing the many (and I mean MANY… like almost too many) beautiful wedding blogs. Not only am I getting tons of ideas (and unobtainable fantasies) about my own wedding, but I'm also getting inspiration for fun little DIY projects. Because, you know, I have SO much free time and so much crafty talent that it seems a shame not to fill my life with DIY projects. But only those that involve lots of glitter.
Ever since I made my glitter shoes (which I'm thrilled to say was my most popular post ever), I've been itching to get out the glitter again. And when I saw The Sweetest Occasion's post about a Glitter Cupcake Stand, I swooned. If you know me, glitter and cupcakes are two things that make me very happy in life. Therefore, this project was a dream come true.
What would you need a glitter cupcake stand for, you ask? Well, I'm not sure. But I can tell you that I've been a happier person ever since I've had this in my life.
Glitter Cupcake Stand (makes 1):
Print this "recipe"
Small wooden candlestick (about 6 inches tall)
Small round wooden box (you'll just need the top)
Glitter
Mod Podge (or other craft glue)
Sponge brush
Wood Glue
Clear glaze spray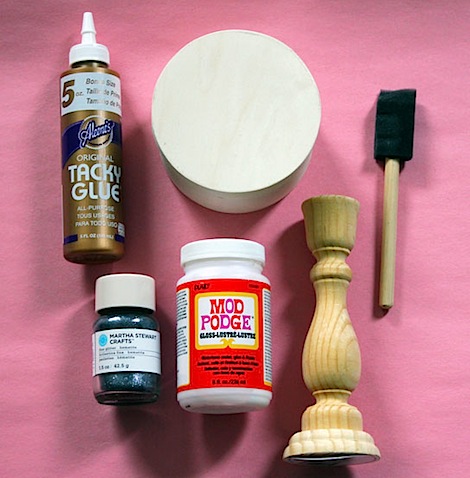 This is the fabulous clear glaze spray I used. The same that I used for my glitter flats… The glitter has stuck on my shoes, even when I'm gallivanting in the rain, so I figured it would help the glitter stick to a cupcake stand that wouldn't be spending any time in the elements.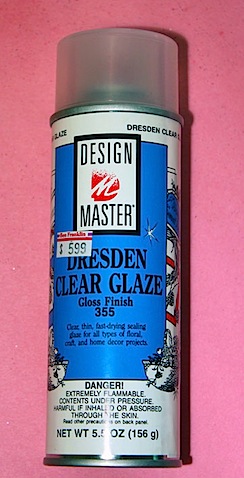 And seriously, ANY opportunity I have to use Martha Stewart's glitter, I'm game. This is probably weird, but I could stand in the glitter aisle at Michael's all day long. There's something about it. And… THIS is basically my dream come true. Seriously, if you want to make me ridiculously happy, buy this for me. I can think of no greater gift. I might open all of the vials at once and throw handfuls of glitter around my apartment, but I would be happy.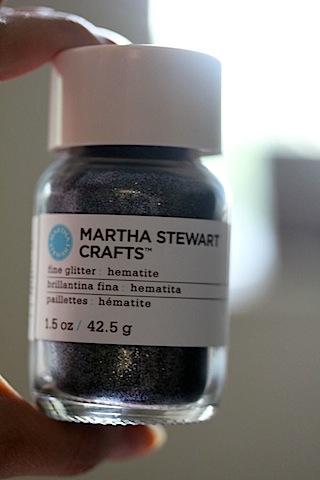 Anyway. My candlestick had a funky metal thing sticking out of it, so I bent it inside the stick, so the top was nice and smooth. The top of the round box needs to fit on top of the candlestick, so just make sure it will sit flat before you continue. And just so you know, this wooden candlestick was about $1.00 at Michael's. Score!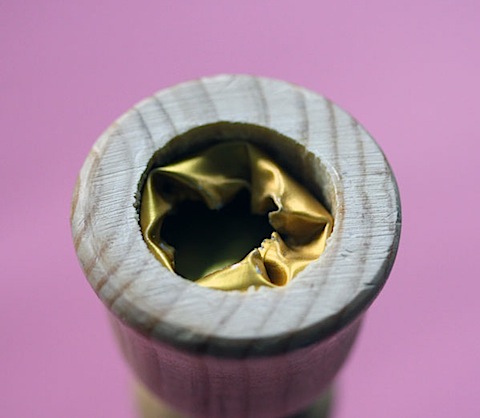 And then the glittering process begins! I used a large glass baking dish to keep my mess at bay. And you know I am an incredibly messy crafter. But this technique seemed to work well. I lightly coated my candlestick with Mod Podge and then poured glitter all over it.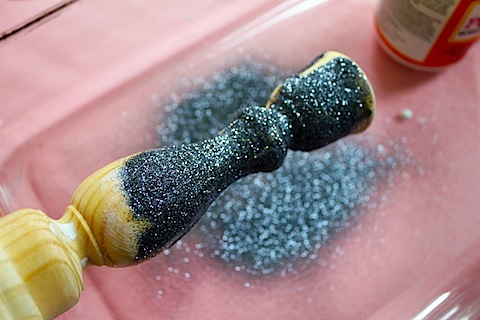 It definitely took a lot glitter pouring, etc. to make sure I got a good coat and didn't leave any bare spots. You also might want to make sure you clean your baking dish very well after you're done. Or else you could start finding glitter in your chicken. I'm sure there are worse things in life.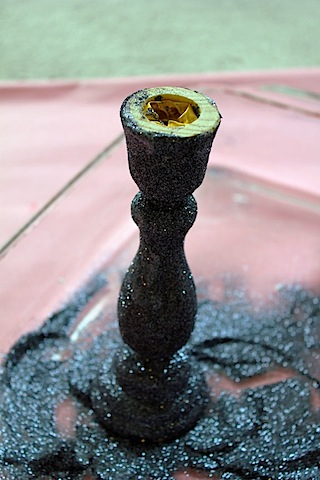 Then I was ready to glitter the wooden box. Here's what it looked like when I bought it. Again, this was only $1.00 or so at Michael's.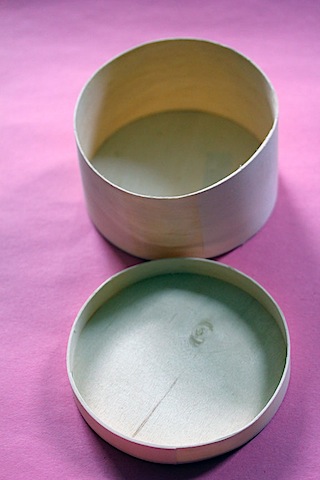 And all you need is the cover. Coat it in glue and then cover every inch in glitter.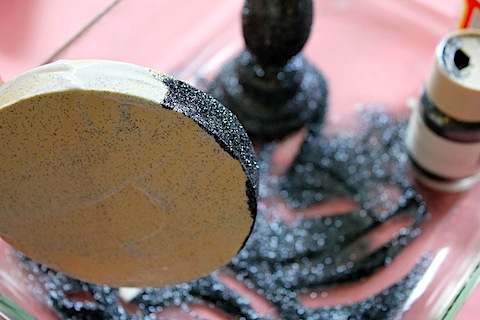 Be patient while your candlestick and box cover dry.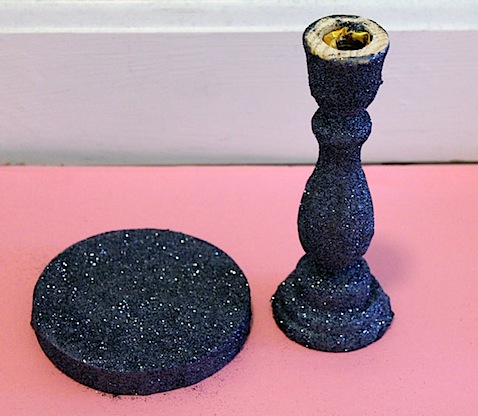 And then put wood glue around the top of the candlestick.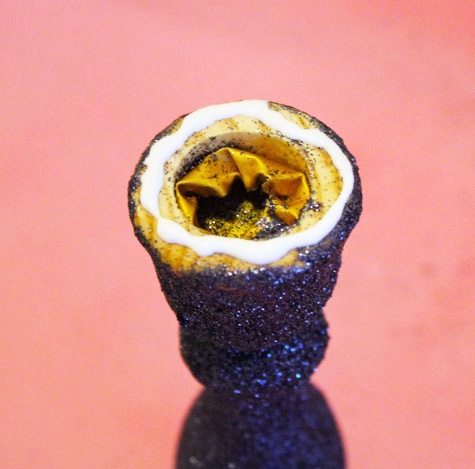 And set the round box cover on top. And yes, wait for it to dry again. Zzzzz.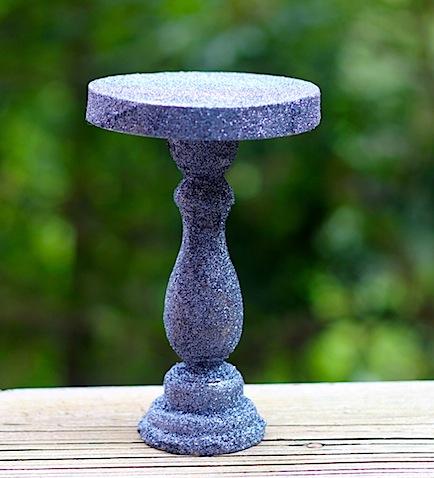 And then you're ready to display your cupcake!
Instead of making cupcakes, I picked a couple up from my absolute favorite place in the Boston-area, Party Favors in Brookline. I'm thrilled to say Party Favors will also be making our wedding cake, too! Ever since I moved to Boston 6 years ago, I said "I need to have a wedding cake from Party Favors some day." Well, it must have been fate that our venue, The Colonnade, is one of the only venues that works with Party Favors as their cake vendor. It certainly didn't hurt the decision-making process on where to get married 🙂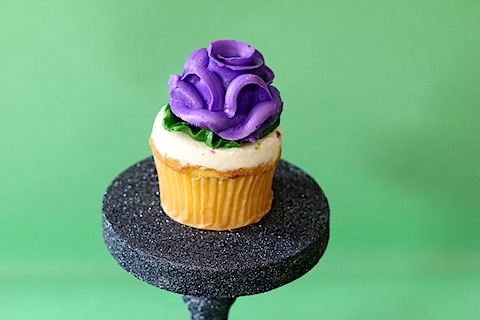 My wedding DIY brain is obviously working overtime and now I have fantasies of putting a glitter cupcake stand at every person's spot at the wedding. Just kidding. Really, I am. We're having cake; not cupcakes. But still. I could put a cupcake stand at everyone's place with a place-card on it? Something? Help me? Fine, I'll stop.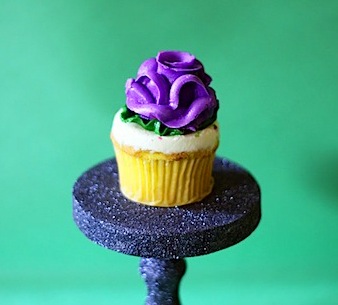 But really. I'm going to start serving myself dinner on this. Because I have no reason not to. And if you come over for dinner, you might have your own meal served to you on a glitter cupcake stand, too.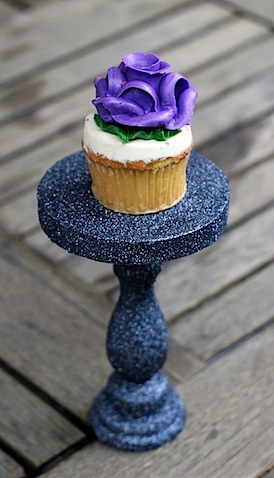 I'd also like to take the time to say this craft project is the second glitter-filled one I've done that didn't make a mess. I'm quite proud of that fact and totally confident that you, too, can work with glitter without finding it in your hair for the next 23 years. Glitter is going to have to make it into our wedding somehow...
In other fun news, yesterday was Chels's birthday! Katie and I surprised her when she was out to dinner at Market with her sister last night (LOVE it there!) and tonight we're going out to celebrate just a little bit more. Yay!
In even more fun news, check out WANM's interview with PBS Food. Yay! We love PBS and are so thrilled they recently started a food-related site… And even more thrilled they asked to interview us!
When was the last time you had a little glitter in your life?
[Sues]