After last night's Guacaholics Anonymous event you'd really think the last thing I'd want to eat is more avocados! But in an effort to not waste food I decided to dig in the bag of avocados we had leftover to create lunch this afternoon.
I like improvising when cooking and I try to use what I have on hand as much as possible, so I ended up making a Grilled Avocado with Tomato and Corn Salsa. It's sort of fun to force yourself to work with whatever ingredients you have in the kitchen without running to the grocery store! It makes it more of a challenge 😉
Here's what I used:
• 1/2 of a ripe avocado, pitted and peeled
• 2 ears of fresh corn, kernels removed from cob
• 3 grape tomatoes, diced
• dash of cumin
• finely diced red onion (use your discretion, add as much or as little as you like!)
• squirt of fresh lime juice
• Athenos Feta
• salt and pepper to taste
Here's what I did:
• In a grill pan, I added a bit of olive oil, the corn, onion, and cumin and let that cook until the corn was nicely browned.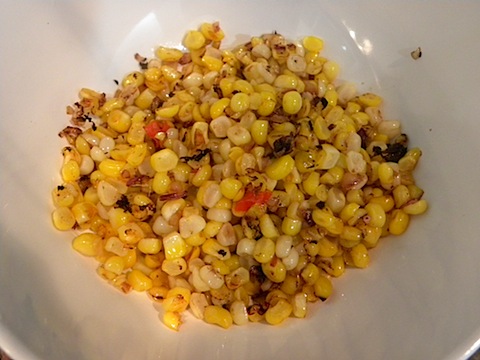 • Added the diced tomatoes and a spritz of fresh lime juice to the mix and refrigerated while I prepared the avocado.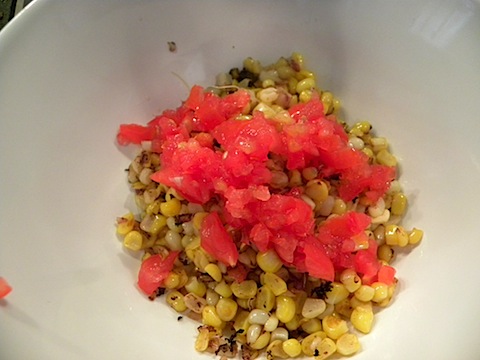 • I drizzled some olive oil directly on the flat side of the avocado and grilled it for about 3 minutes on one side and rotated the avocado to create a cross-hatch grill mark for an additional minute.
• Once the avocado was grilled, I topped it with the tomato and corn salsa and a generous amount Athenos Feta.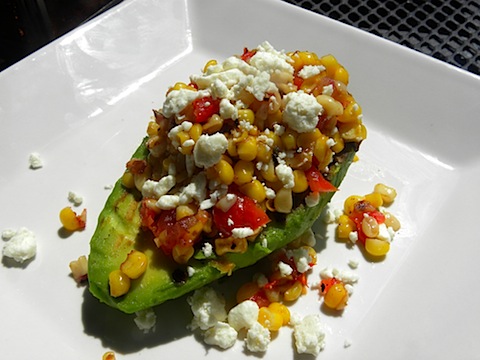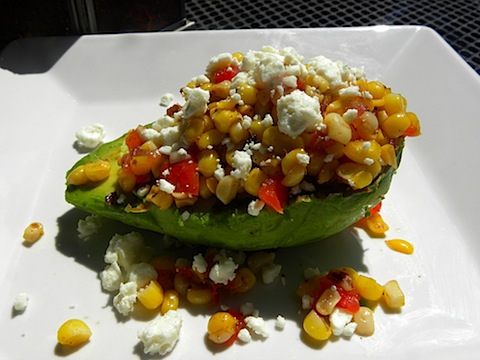 The thing I like best about avocados is how substantial they are. I had this for lunch along with a handful of peanuts and I'm definitely thinking this will hold me over nicely until dinner time. The smoothness from the avocado and the fresh Summery crunch from the corn mixed with the crumbly traditional Athenos feta was music to my taste buds! This one is a keeper!
What's the best thing you've created using ONLY what you've had in your kitchen?
[Chels]