I've been seeing eggplant recipes absolutely everywhere recently. Or it seems like it at least. All of the eggplant recipe viewing got me majorly craving something eggplant-related, but I didn't want to fry it and I wanted it to be simple. So, when I saw Eggplant Stacks on Food Blogga's blog (a fellow New Englander in case you couldn't tell by the missing "r"), I made them right away.
Easy! Fresh! Healthy! Delicious! If you can say all those things about a recipe, I immediately want it. Not to mention, I ate one of these stacks and was completely full and satisfied.
What you need for Eggplant Stacks (2 servings):
1 large eggplant
1 T olive oil for brushing eggplant
1 large beefsteak tomato, cut into rounds
1 small bunch of basil
4 oz. fresh mozzarella, cut into rounds
Salt and pepper
Dressing for Eggplant Stacks:
2 T extra virgin olive oil
2 T red wine vinegar
1 T lemon juice
Salt and pepper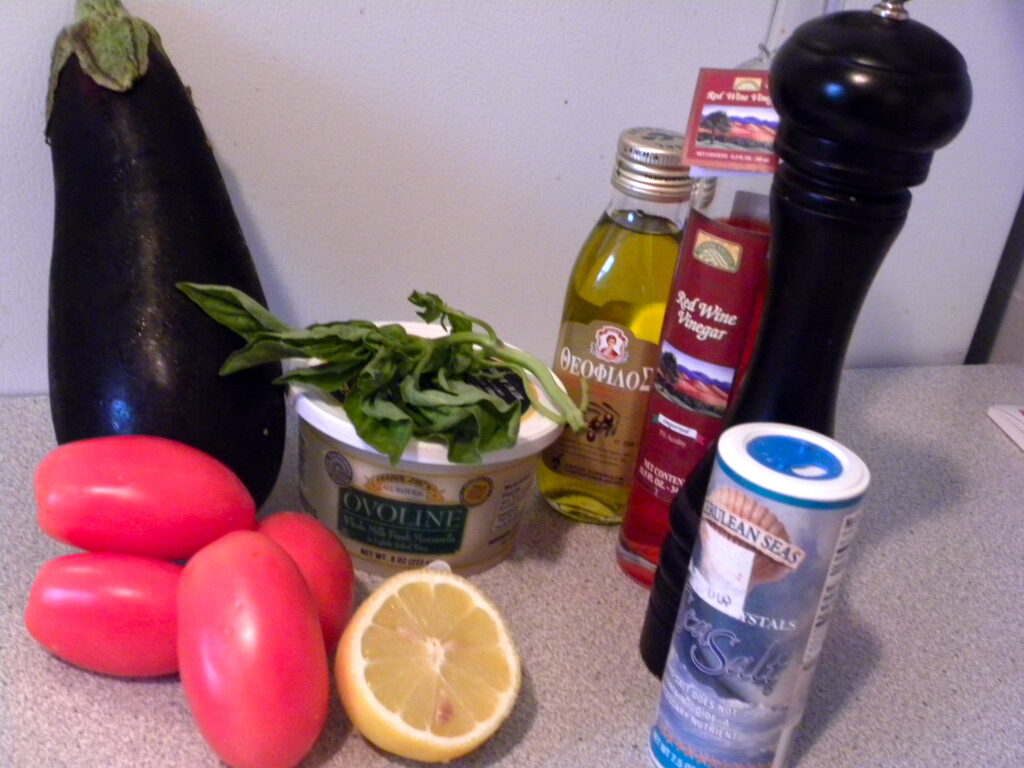 I ALWAYS forget how much I love eggplant until I eat it. It's such a pretty vegetable too (or is it a fruit? Yes, I think it's actually a fruit).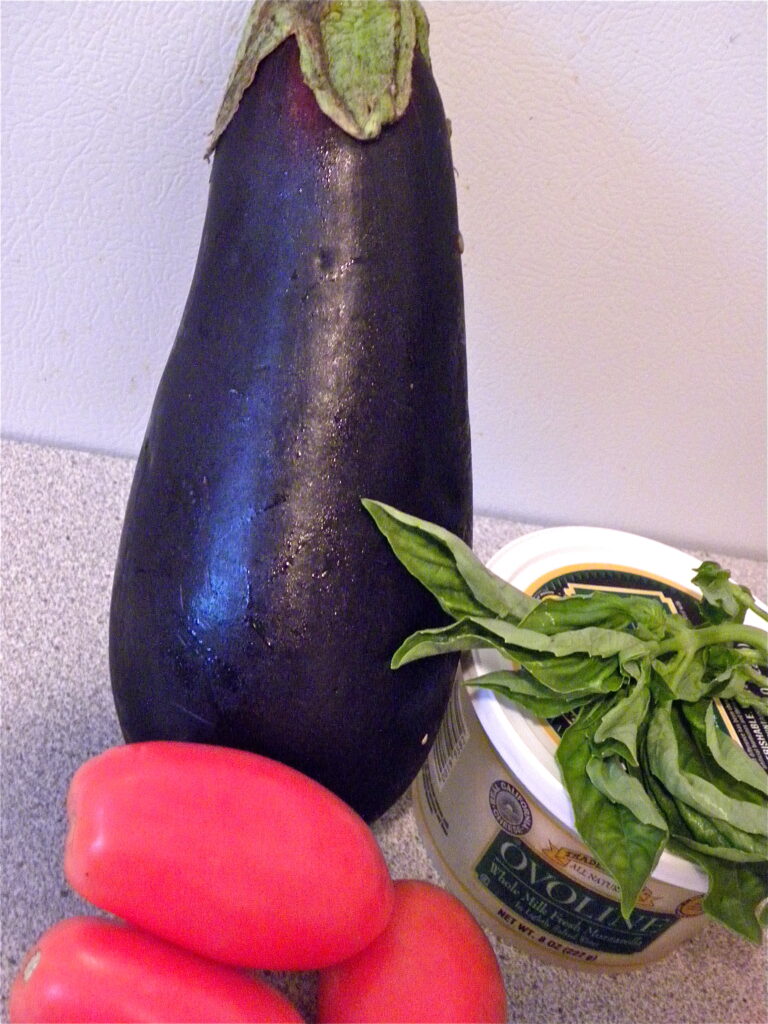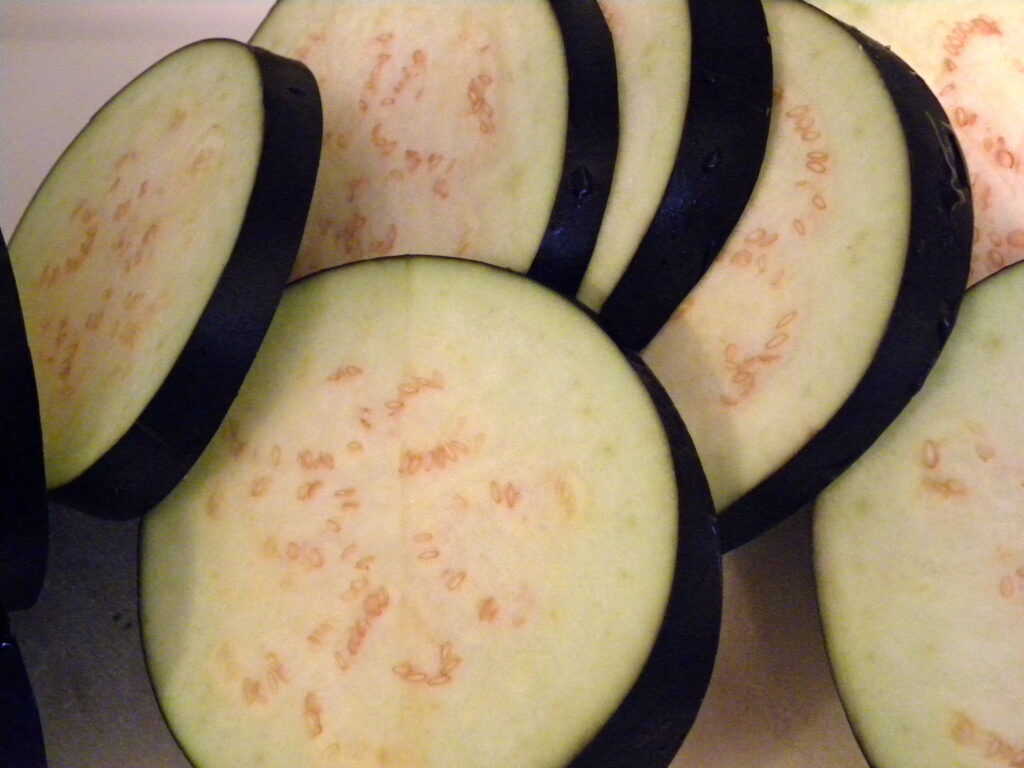 Oh, I forgot to mention I don't have a grill. One of the few things that I don't love about apartment city living. However, I do have a huge George Foreman that my Uncle Bob gave me and that I don't use nearly enough.
So, I brushed some olive oil on the eggplant rounds and generously sprinkled them with salt and pepper. I put four on the grill at once.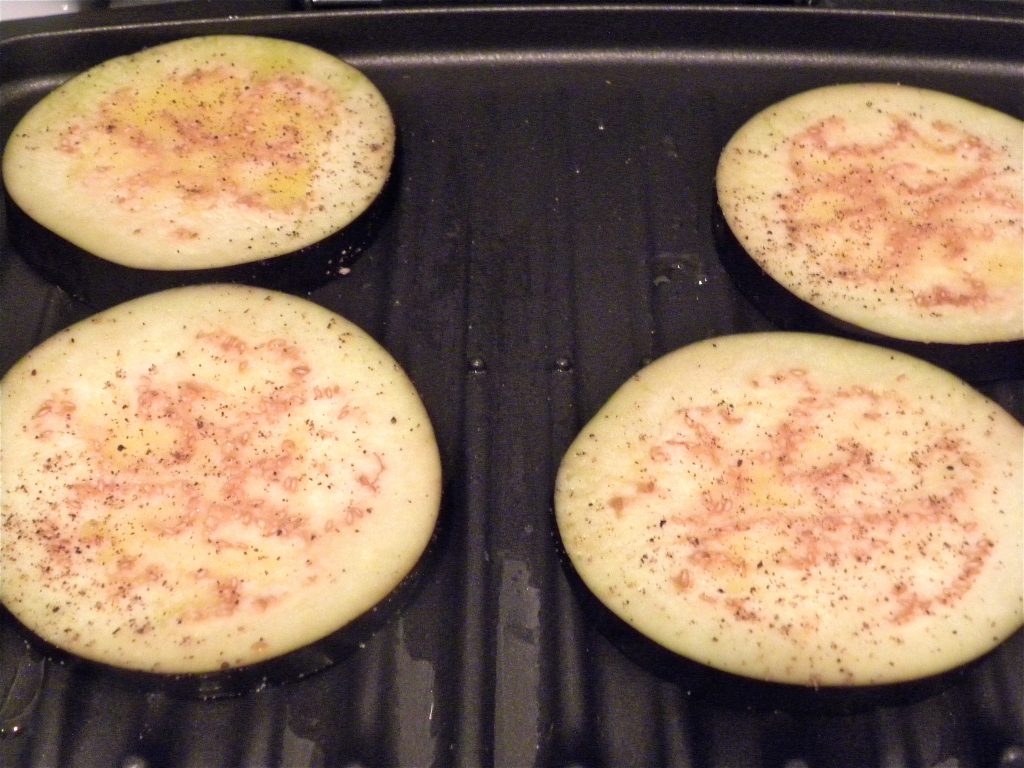 With the grill on medium-high, I shut the top and let the eggplant grill for about 7 minutes. In the meantime, I made the dressing, which just consisted of putting all the ingredients in a bowl and mixing.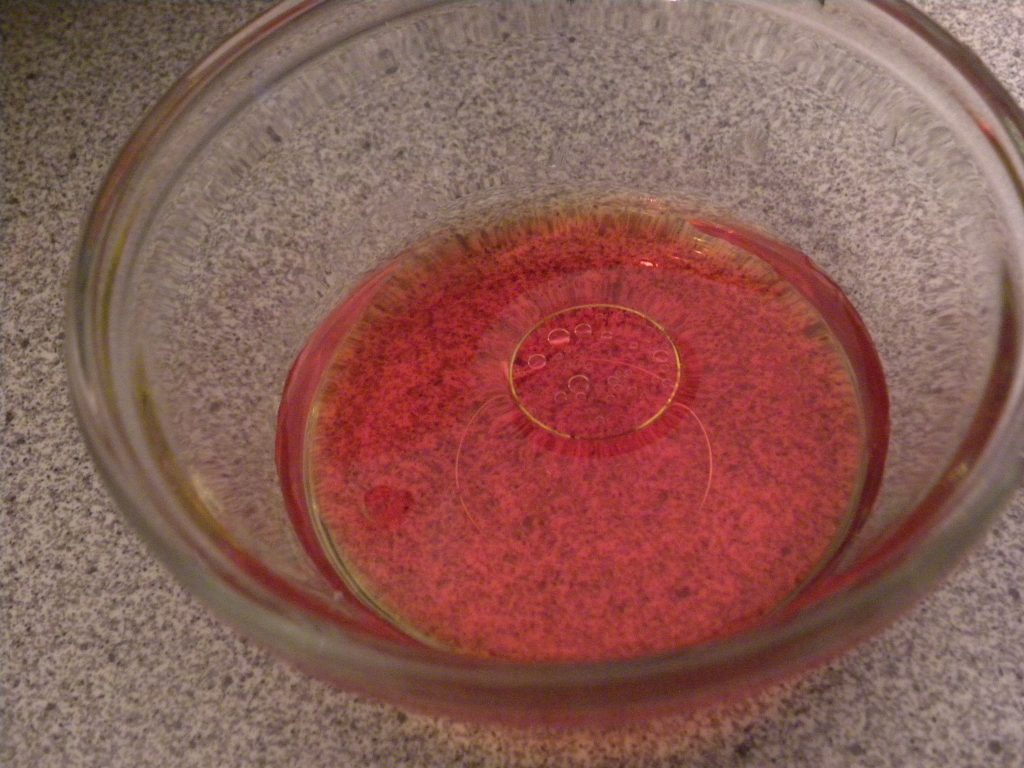 My eggplant looked perfectly grilled so I turned the grill off and began building my stacks. I placed one eggplant round on a plate.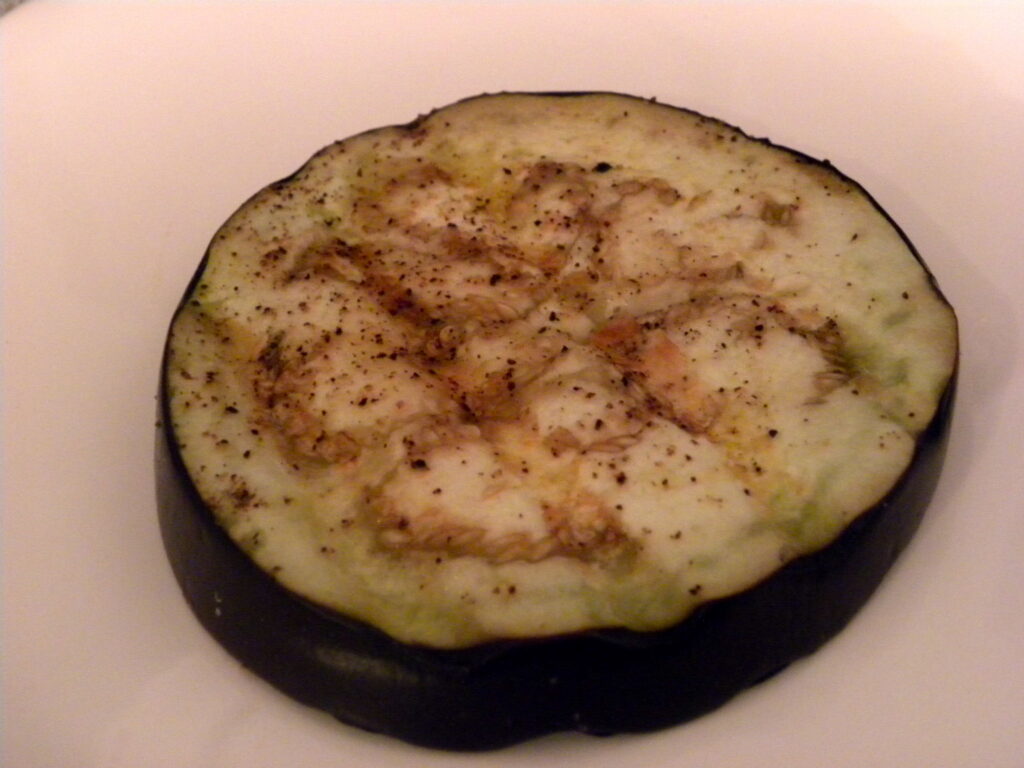 Then I layered it with a round of mozzarella, a tomato, and a nice big piece of basil (I LOVE basil). My tomatoes were not of the large beefsteak variety (hey, I deal with what Trader Joe's gives me), but they still worked just fine.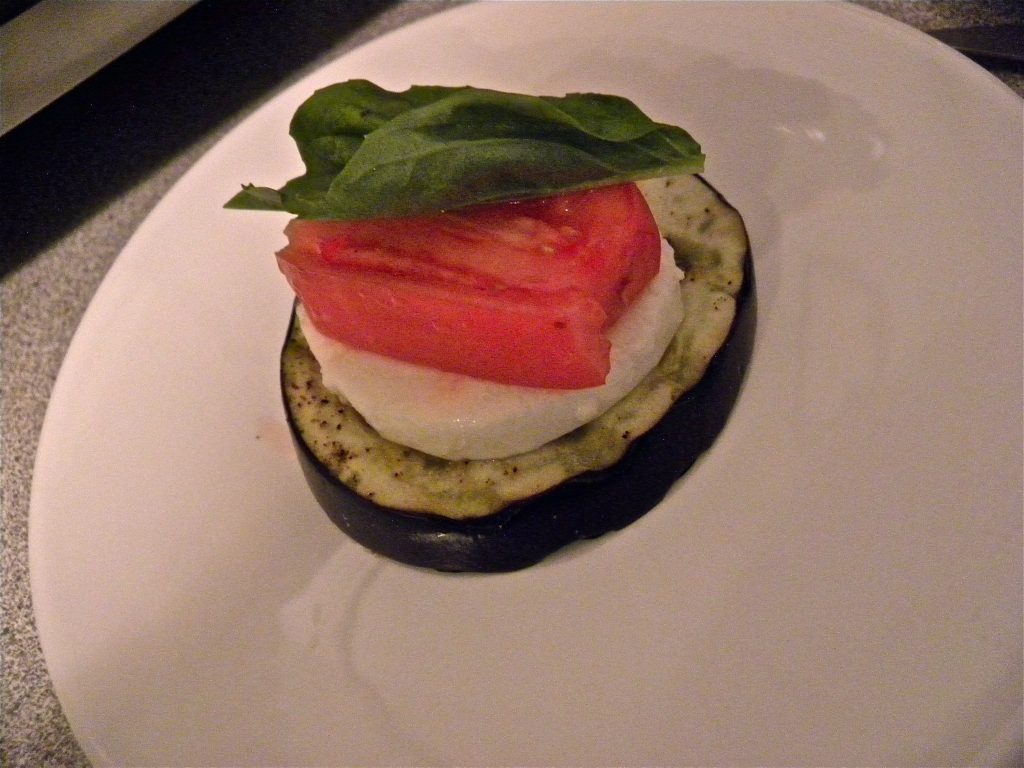 Then I repeated the above step and put an extra piece of eggplant on top.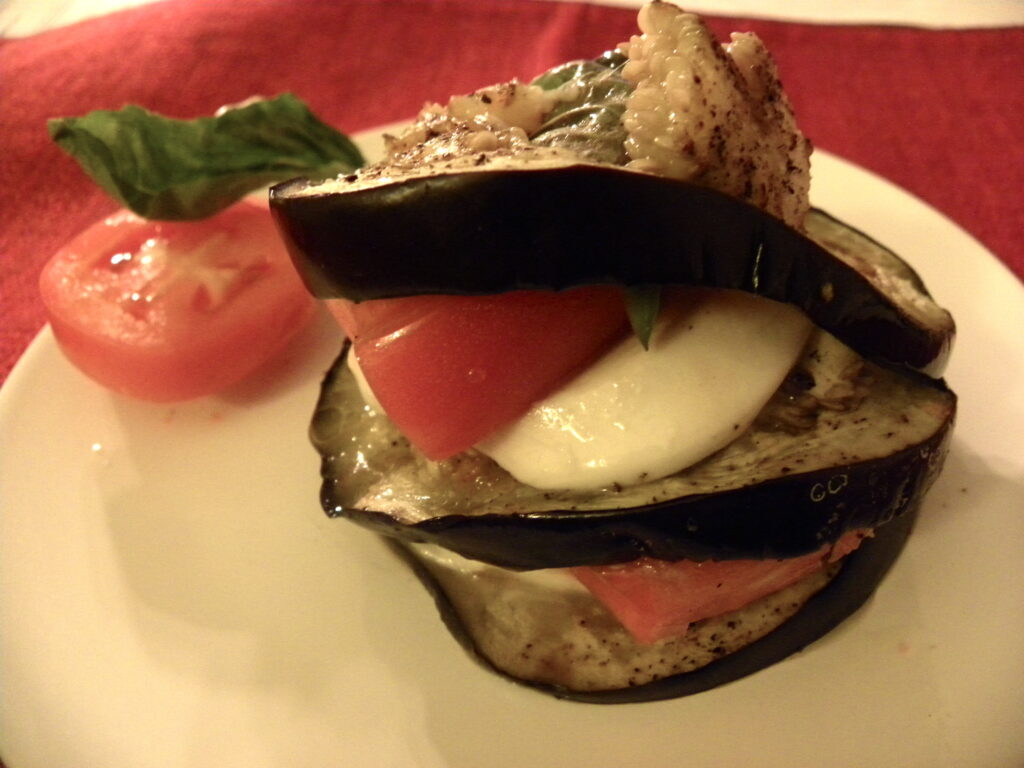 And drizzled some dressing on top.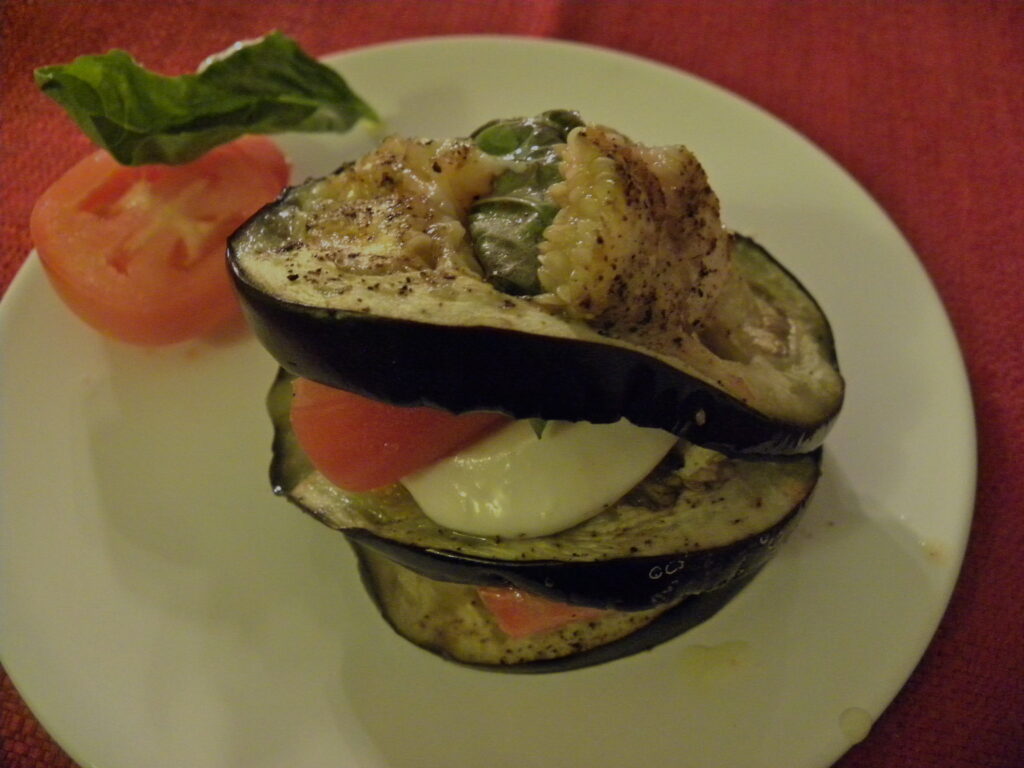 Now my eggplant obsession is even stronger! Now I'm craving it even more! This is such a delightfully simple and fairly healthy dish that seriously made my night. The hardest part about it is cleaning the George Foreman when you're done. I hate cleaning those things!
Now I really need to seek out those Fairytale Mini Eggplant Chels was talking about last year. What's your favorite eggplant dish?
Oh, and today's my amazing mom's birthday, so happy birthday, Mom!! <3
[Sues]