The other night when I made the brussels sprouts, I knew I couldn't JUST serve brussels sprouts... though I probably would have been perfectly fine with it. I decided I needed to do something else Asian-inspired and knew I wanted to use Nasoya noodles since I haven't used them in a while (and love any excuse to!). Shrimp was on sale at the grocery store, so I picked up half a pound (the perfect amount for 2) and found a recipe for Grilled Shrimp and Noodle Salad. I made the full recipe, but cut the shrimp in half. I wanted leftovers, but hate re-heated shrimp! It's just never the same.
Grilled Shrimp and Noodle Salad:
14 ounces flat rice noodles
½ C lime juice
⅓ C fish sauce (I used soy sauce instead)
½ C packed light brown sugar
2 cloves garlic, finely chopped
1-2 t Asian chili sauce like Sriracha (the more, the spicier!)
1 lb. medium-large shrimp, peeled and deveined (or use ½ lb. for two)
1 medium bunch asparagus, trimmed and chopped
5 oz. shiitake mushrooms, trimmed and chopped (any mushroom will do)
1 medium carrot, shredded
½ C fresh cilantro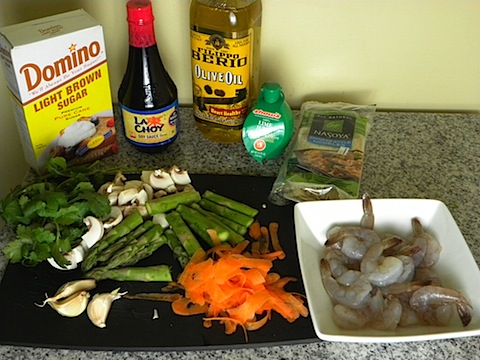 For some reason I forgot to include the Sriracha in my photo (see the empty spot for it and everything!?), but don't forget it in your recipe. It's so flavorful and delicious. And yes, spicy. So, make sure you test out the recipe as you go along and adjust for your particular tastes.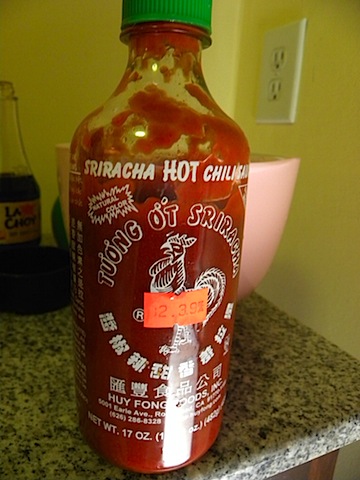 I used the Nasoya Chinese Style Noodles and they worked perfectly in this dish.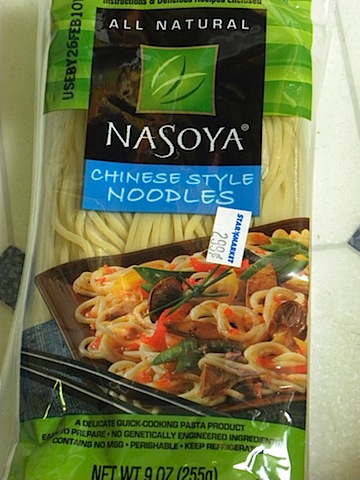 Start by peeling and deveining the shrimp. I got the peel-and-eat kind, which meant I simply had to pull the peel off!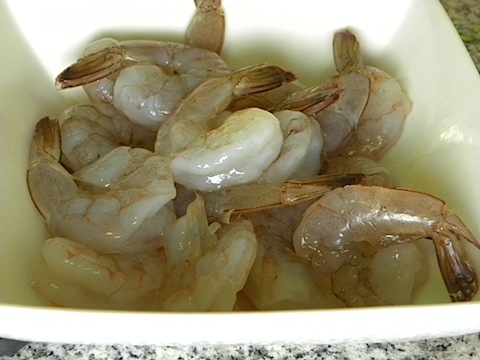 Boil the water for your noodles now. Cook as the label directs and then drain and rinse with cold water.
While the water is boiling and noodles are cooking, start preparing your sauce. Whisk the lime juice, fish sauce, brown sugar, garlic, chili sauce, and ⅓ C water in a medium bowl. For some reason, my grocery store had absolutely NO limes in site! It was strange, but I had to squeeze the heck out of one of those lime juice containers instead.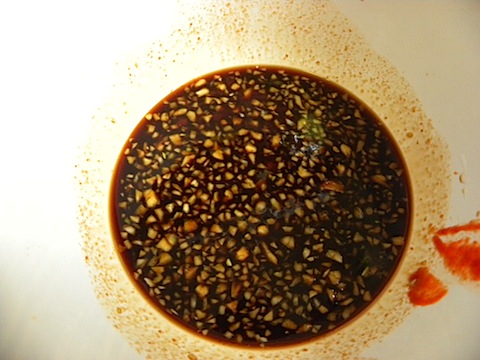 Transfer ¼ C of the marinade to another bowl and toss with the shrimp.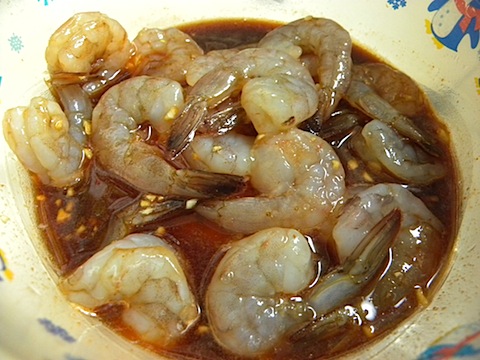 Then toss another ¼ C of the marinade with the chopped asparagus and chopped mushrooms.
Let everything marinate for about 10 minutes at room temperature.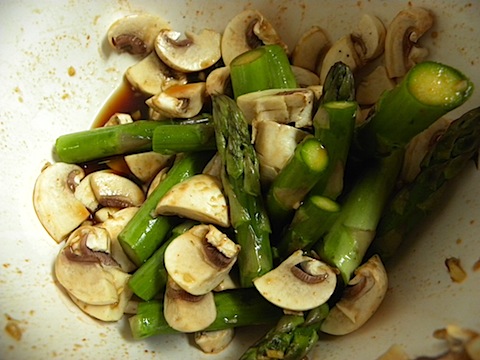 Toss the noodles with remaining marinade.
You can use a grill for the shrimp, but since I didn't have one, I simply threw them in a frying pan.
Then I threw in the asparagus and mushrooms too until the shrimp was just cooked through, about 3 minutes per each side.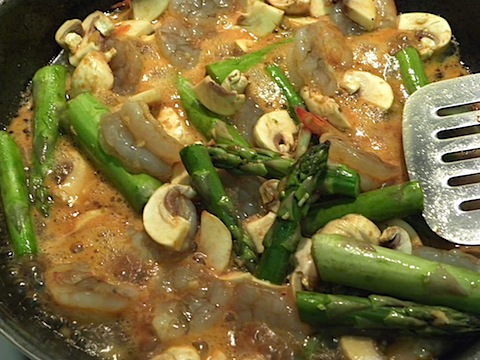 Divide the noodles into bowls and top with the shrimp and veggie mixture. Put some of the shredded carrot and cilantro on top, too!
This meal tasted deliciously healthy and was the perfect companion to the brussels sprouts. I definitely don't cook with shrimp enough, but this recipe may have encouraged me to do so a bit more.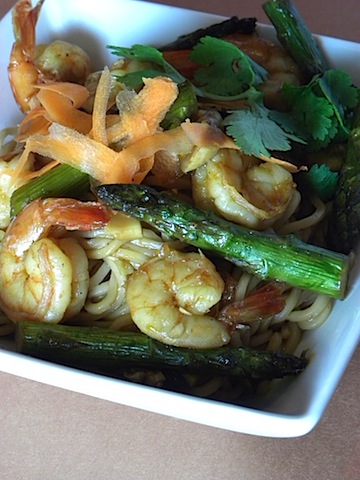 If you're only cooking for 2, shrimp can actually be a really cost-effective option, especially when they go on sale! And I honestly feel like there's not a whole lot better than asparagus that's browned up a bit. Oh, and noodles don't hurt either!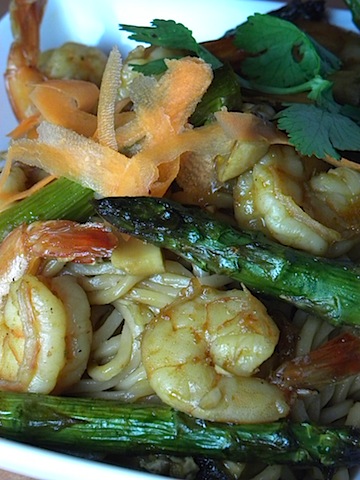 You can even top with more sriracha if you so desire, though this dish was certainly flavorful enough 🙂
What's your favorite shrimp recipe? I need some more inspiration!
[Sues]