This might sound a bit extreme, but basically I could not survive without Trader Joe's. If you've never been or don't have one near you, I feel very bad for you (I might even be shedding a few tears for you). By the grace of the heavens above (or just good apartment hunting skills), I have a Trader Joe's a mere 3-minute walk from my apartment. This may not have been one of the main reasons I chose to live where I do, but it could have something to do with why I've lived here for 3 years. Though I don't visit it quite as often, there is also a Whole Foods a 10-minute walk from my apartment. Yes, I live on a very valuable piece of real estate. Jealous?
I think about why I love Trader Joe's quite often (more than I should probably be admitting) and now 2 Guys Uncorked have put my passion and obsession into their own words. And all I can say is, "yes, yes, yes." And raise a glass of 3-buck-chuck and cheer. That's all.
Read 2 Guys Uncorked's 5 reasons why their site focuses on wine from Trader Joe's and Whole Foods. How about, you only need one reason? They're awesome.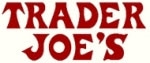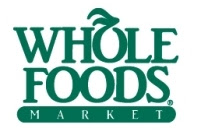 [Sues]