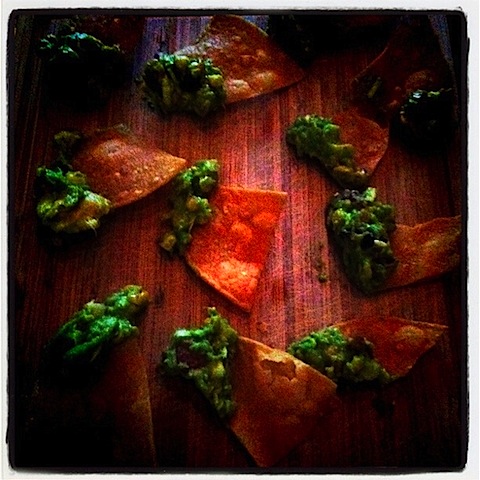 We done did it again!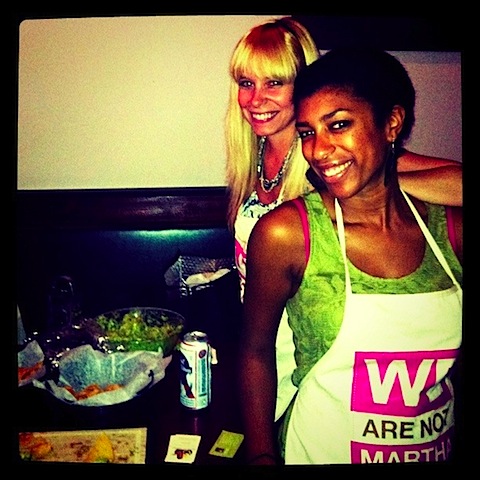 Last night we participated in Guacaholics Anonymous 2! We had so much fun doing it in 2010 that when Aaron, of @eatboston fame, asked us to be amateur guacmakers again this year we jumped on the opportunity. It's always fun being in the presence of fun Boston chefs and guaclovers alike, especially when it's all in an effort to raise moolah for hunger relief organizations, Lovin' Spoonfuls and Community Servings.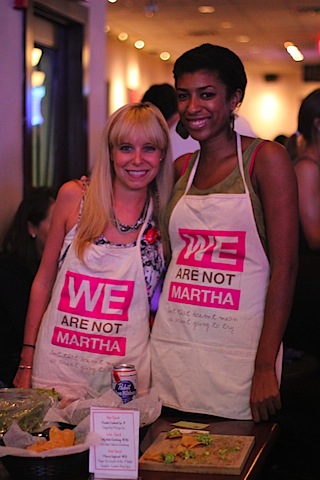 (thanks for taking this photo of us, Daisy!)
In typical @eatboston fashion, the event, which was held at Poe's Kitchen at the Rattlesnake, sold out in a matter of minutes. We knew we had to bring our A game. And also purchase avocados wholesale style to serve all of the attendees. 😉
The actual restaurants participating this year included Zocalo, Ole, Temazcal Tequila Cantina, La Verdad, El Pelon, Boloco, Papagayo, and Anna's Taqueria. Sadly, we were manning our table the whole night so we didn't have a great opportunity to try many others out. We were, however, able to taste test Chef Poe's which was a peach guacamole. Yup, he did! Another one of our favorites was from the other amateur guacmaker, Justin, from Justin Can Cook, who prepared an Asian-inspired guacamole that included water chestnuts, ginger, scallions, and sriracha. Delicious.
Last year we made a bacon guacamole for well over 100 people that was such a huge hit guests came back for seconds. And thirds. This year we decided to stick with what we know (bacon) and add in grated queso blanco, grilled corn, onions, a bit of garlic, sea salt, and tomato. And at the end of the night when we were packing up we realized we forgot to mix the tomato in. Eep! WE ARE NOT MARTHA 😉 Thankfully it tasted fine without!
We also had so much fun chatting with each other and everyone who came up to our table that by the time the night ended we realized we had only taken a few photos. And the only photo we had of our actual guacamole was taken with my iPhone. I spoke the words "You'd think after blogging for 4 years we'd have this whole taking photos thing down by now". You know, a step-by-step breakdown of our guacamole recipe would have been helpful. I guess sometimes we just get lost in the fun we're having to remember to document it all!
We decided since we had only one photo of guacamole that the rest should be a photo medley of sorts with the man himself, @eatboston.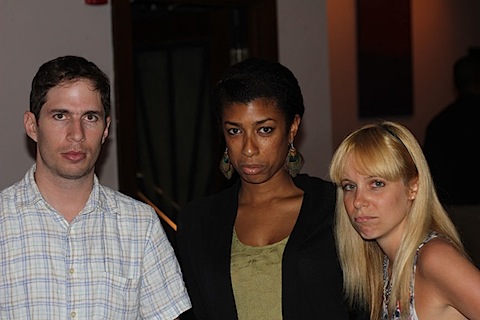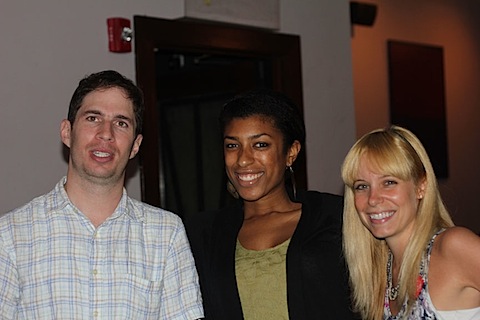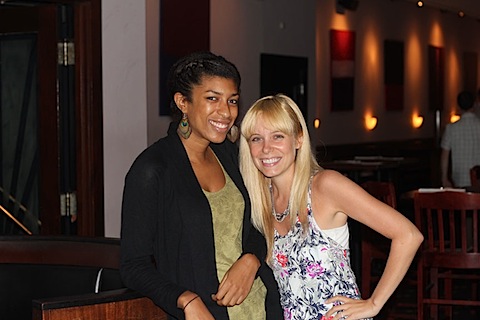 And the other man himself, Chef Poe!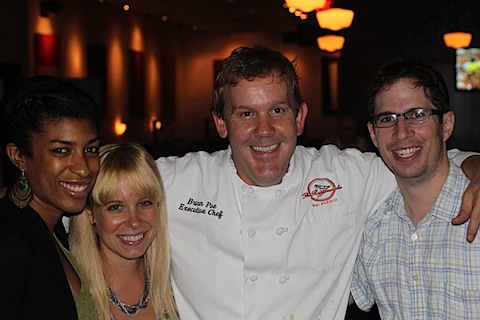 The night was fabulous and it's events like this, for good causes, that make Boston such a great city. It's all about the community in these parts! We hope lots and lots of money was raised for two truly special organizations, Lovin' Spoonfuls and Community Servings, and we're looking forward to volunteering more of our time to both!