We went to Sara's mom's in Charlestown for a little Halloween party. Let me first say that I have never seen so many trick-or-treaters in my entire life. Little kids were everywhere and there was a constant flow walking down the street! We all sat on Sara's mom's front steps to take it all in and hand out candy. I wanted to take pictures, but then realized it would be creepy of me to take pictures of other people's children and put them on the Internet. So instead, you get pictures of all the delicious food we ate after the trick-or-treaters were gone (or really, after the 8 pounds of candy ran out).
Sara's pumpkin hummus and black bean and corn dip: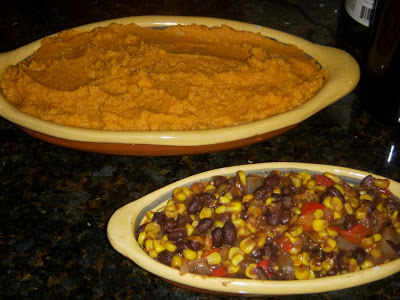 Katie's vegetables to accompany the dips: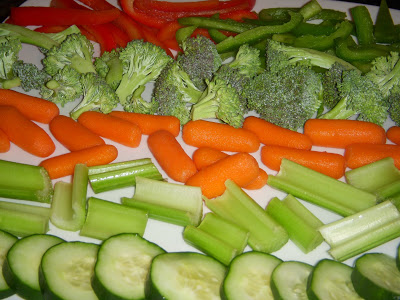 Celeste's pork tenderloin with the best carrots in the world: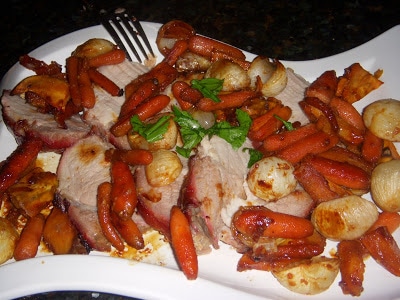 Celeste's amazing chicken with sharp cheddar and apples: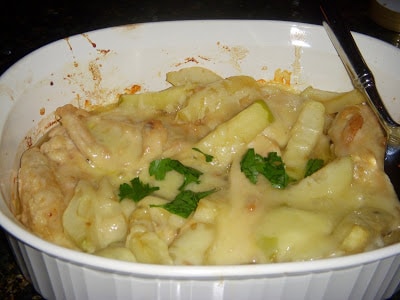 Chels's yummy salad with goat cheese, cranberries, and apples: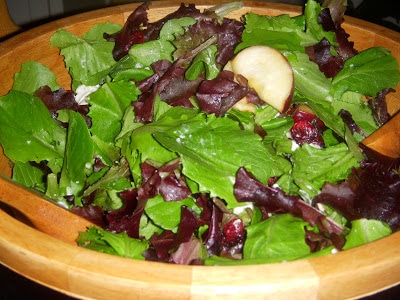 Celeste's rice: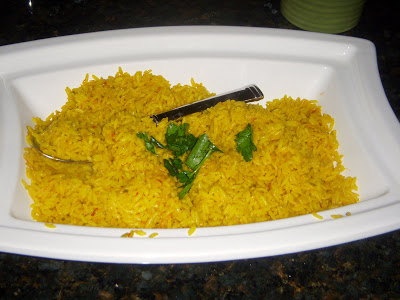 Celeste's spinach: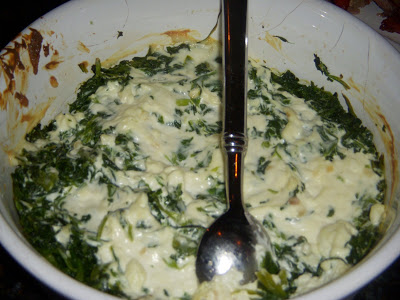 Sara's desserts. Her famous sugar cookies (made with the cookie cutters I got her for her birthday!) and Halloween bark. Which was absolutely amazing. Even if you don't enjoy white chocolate, this stuff was sooo good and will now be made for every holiday: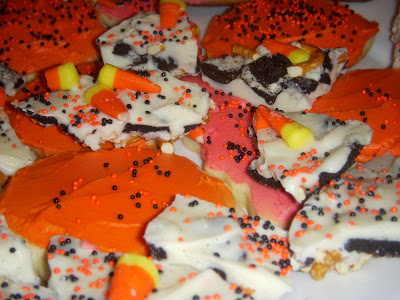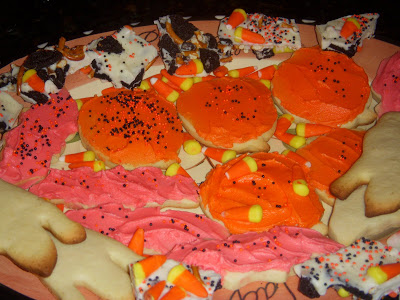 I made Martha Stewart's invisible Halloween lollipops:
I also made cupcakes. I really wanted to do something different and special for Halloween: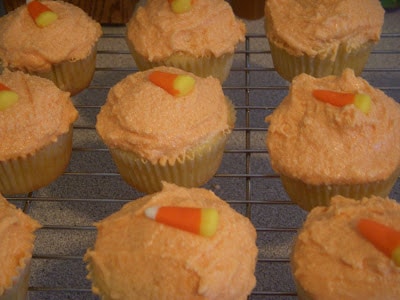 So I put green "slime" in them. Which is really lime curd. Kind of gross looking, but perfect for Halloween: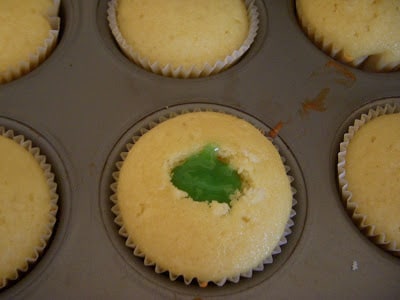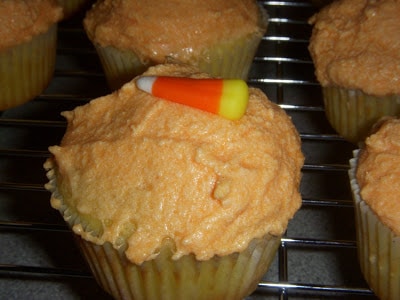 It was a awesome to see so many little kids having such a blast all cutely dressed up. And even better was dinner at Sara's mom's beautiful house with some of our favorite people.
[Sues]