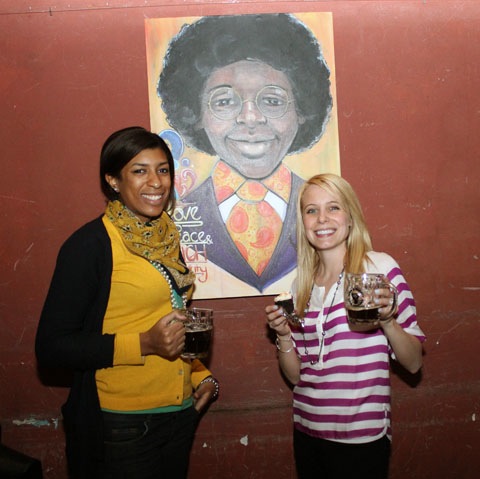 Remember in my last post when I mentioned Chels and I were making cupcakes with High and Mighty beer with a chocolate bourbon in the middle? Well, it was to honor the brewery's new Done Cornelius beer (which is obviously to honor the great Don Cornelius). And we headed to the Otherside Cafe last night for the launch party with Girls' Pint Out and some beer-drinking + cupcake-eating.
I haven't been to the Otherside Cafe in years (not sure what's wrong with me…), so I was happy to check it out again. And I loved that High and Mighty did their piece in branding the place!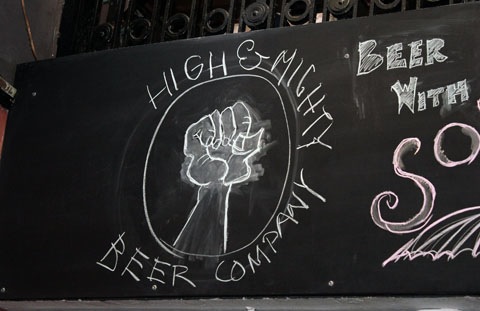 The theme of the evening was, of course, the 70s. And Soul Train! There was fabulous 70s music playing and a big screen showing old clips of Soul Train…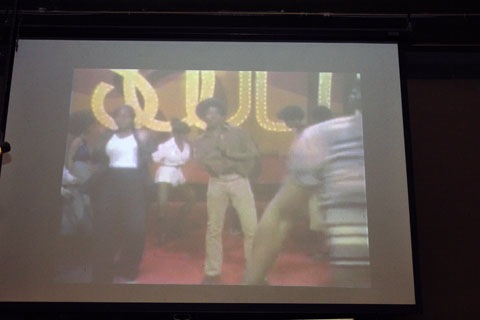 Which, I might add, were highly entertaining. A few of us briefly discussed the possibility of a modern day Soul Train, but then realized that would probably be a very bad idea…
Yup, Don Cornelius was only $5 for 1/2 liter. In 2012 in Boston? That's basically unheard of. So, we could really pretend we were in the 70s! And the beer is DELICIOUS. I mean, coffee and bourbon in beer? You really cannot go wrong. And I'm not sure you can get much better.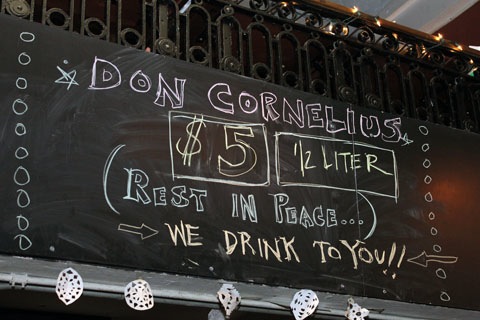 Oh, you want to see the cupcakes? Our Don Cornelius Cupcakes with Chocolate Bourbon filling and Beer Buttercream Frosting looked like they were straight from the 70s, too! I have to say, Chels and I were a tiny bit worried that the orange and gold sprinkles were a bit ugly, so we ended up doing some cupcakes with just gold. But when Chels added her custom-made Soul Train cupcake flags on top, they looked pretty awesome.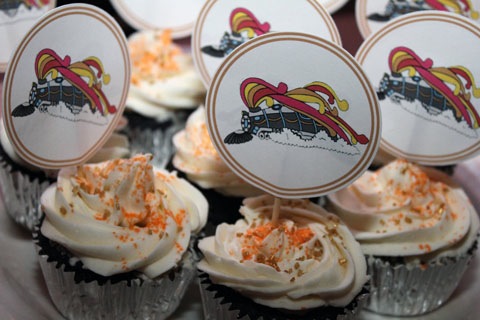 And people seemed to really enjoy them! We baked 100 cupcakes and but he time we left, there weren't too many left.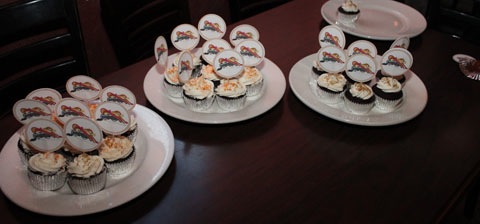 Phew! It was our first time making cupcakes for an event not related to ourselves and were a tiny bit nervous that people wouldn't love them. But people were coming up to us all night, telling us how much they enjoyed the cupcakes. Event #1 down! And I'm pretty sure we're ready for another. Any takers? 😉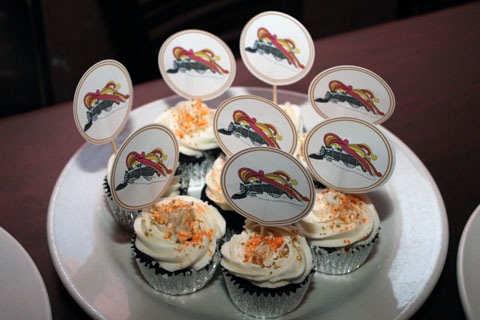 The Don Cornelius artwork (actually created WITH Don Cornelius beer… YES!) was absolutely awesome. I mean, how fabulous does this look?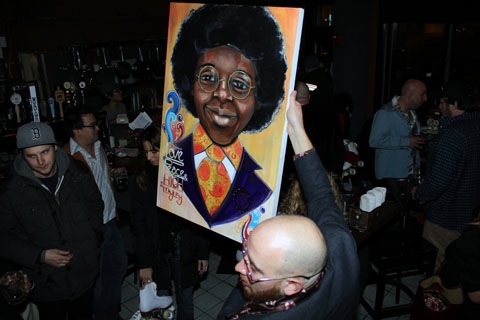 Obviously we posed for some photos with our cupcakes. Please excuse my "I only got 3 hours of sleep last night" look.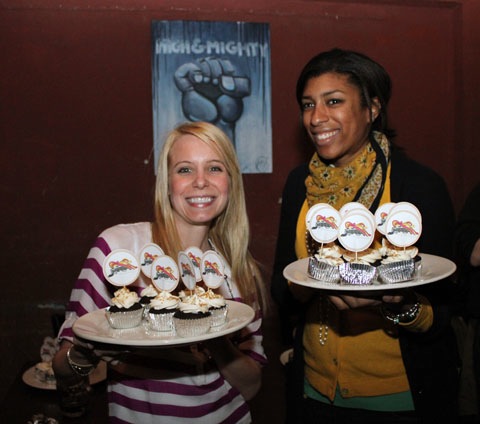 We also posed with Kristen and Becca from Girls' Pint Out. All looking at different cameras. There were a lot of paparazzi in the room!
It ended up being a fabulous evening. And the nachos I enjoyed from the Otherside Cafe were so good that I'll probably be heading back soon to try more of their eats (and beer). Thank you so much to Becca of Girls' Pint Out and Andrew of the High and Mighty Crew for enlisting us to bake cupcakes for the big event. We had SO much fun and can't wait to work together again in the future 🙂
[Sues]