This time of year can be absolutely crazy. Trying to finish work by the end of the year, schlepping through snow, cold and flu season, trying not stuff your face with holiday cookies (says the girl who devoured three while at the gym today), and attempting to find the perfect gift for everyone on your holiday shopping list. Add all of these things together and the only outcome is a huge headache and more holiday cookies.
Well, I'm here to help… with the gift-giving part, at least 😉 I've compiled a fun and, at times, quirky list of some of my favorite products of 2010 and earlier years (and some I'm currently lusting over!) and broken it down by category in hopes it gives you some unique ideas for the holiday season. Between Sues' gift guide for food lovers and this, you should be all set 😉 Please note, a good amount of these products are sold at Paper Source, where I work and drool at pretty things all day 😉 Shall we begin?
For the Accessory Lover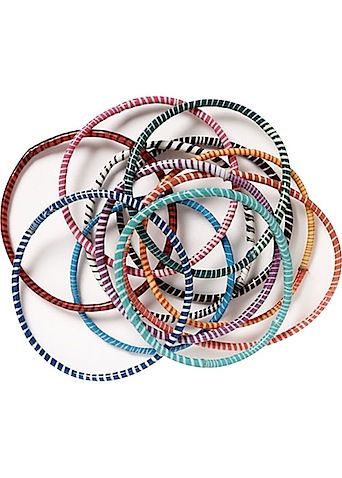 I am an accessory fanatic and whether that means expensive jewelry or inexpensive, I'll find a way to fall in love with it. These Flip Flop Bracelets ($.95 each) are made from recycled flip flop materials by a fair trade company in South Africa. Wear them individually or stack them high, they're the perfect addition to most any casual outfit. Gather a few handfuls together, tie a pretty ribbon around them all, and voila… a quick gift for anyone!
If the person you're shopping for has an eclectic sense of style, this Heritage Tangled Treasure Necklace ($98.00, Banana Republic) will definitely fit the bill. It's a tangled piece made up of thin cotton rope-like material, chains, beads and a whole bunch of textured detail. I've found that my Banana necklaces work really well dressed up or dressed down, making them extremely versatile.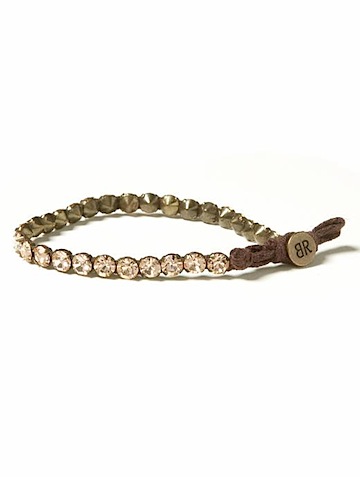 I'm big into the stacking trend this season and this Shimmering Strand Bracelet ($29.50, Banana Republic) sure doesn't disappoint. They're sold individually, but work great stacked together with similar bracelets or other bangles. Perfect for the person who appreciates simple accessories!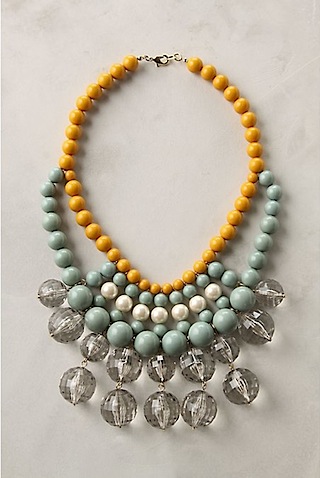 Speaking of simple jewelry… here's something that's the complete opposite 😉 This New Growth Bib Necklace ($58.00, Anthropologie) is definitely going to appear in my dreams in the near future. It's not only fun, but completely stunning. It would be a great addition to a fun and flirty dress or just jeans and a basic v-neck. Versatility at it's best and a must-have for the lady who loves chunky jewelry.
The Fashion-Driven Folks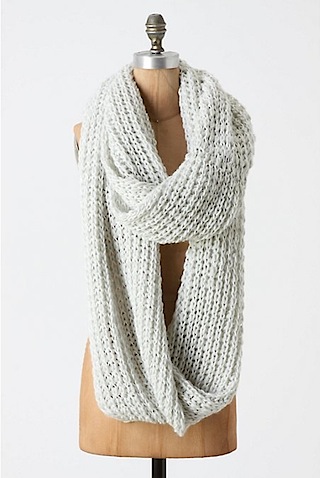 Want to know a fact? Loop scarves – or eternity scarves, or circle scarves, whatever you like to call them – are my favorite. They can be worn in a handful of ways and they do the best job at covering the neck and face which, in turn, keeps you as warm as possible in the bitter cold. The Grand Tour Loop ($58.00) scarf from Anthro is 80″ long and 32″ wide which means you can wrap it around several times. Also, check out Etsy for tons of handmade knit loop scarves. Some favorites are here and oh yes, here, too!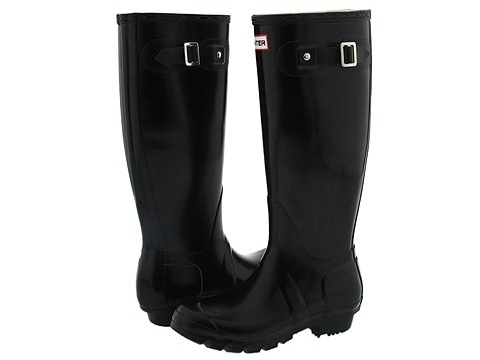 Hunter Boots ($125) will always be one of my favorite wardrobe staples. They're durable, rugged, reliable in the wet rainy weather, and most important, they're comfortable. They come in an abundance of fun colors (I have a pair of yellow and a pair of the black) so you can chose a shade that best fits the person you're buying for. They're a bit pricey for a rain boot, but they'll be around forever.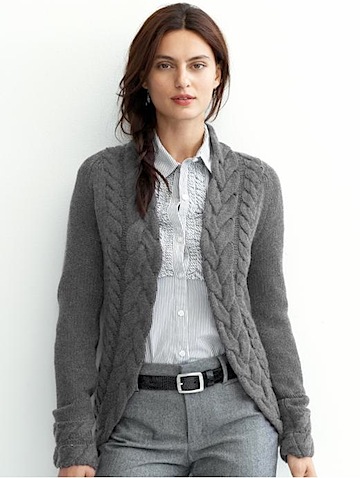 I'm pretty sure for every Christmas since I can remember, I've gotten at least one really great sweater. I love them. They love me. And it's a relationship that just works. If you're looking for the perfect sweater for someone, look for one that's classic but with a touch of uniqueness, like the Double Cable Placket Shrug ($140.00, Banana Republic). The cable knit on the wrists and the chunky cable knit on the front add just the right touch of "special" to an otherwise ordinary sweater.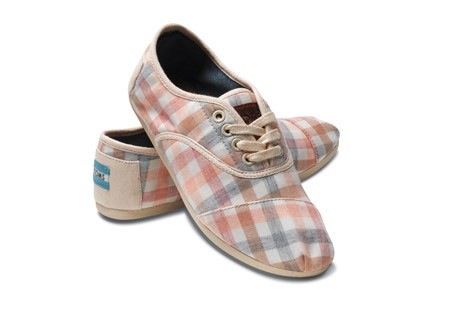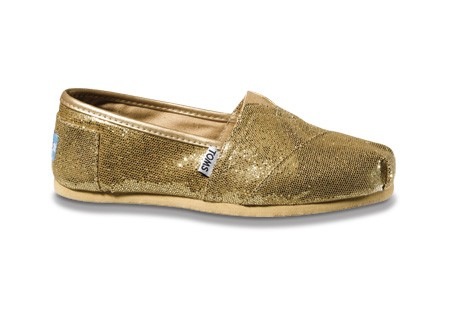 The best kind of shopping is when not only you get something for yourself, but when someone else who isn't as fortunate gets something, too! Toms (price varies) is the best solution. I bought a pair of their sneaks, similar to the ones above, this Summer and they're quick to throw on, look j'adorable, and they're definitely conversation starters. For every pair of Toms shoes purchased, the company gives a pair of their shoes to a child in need. It really doesn't get much better than that… especially during the holidays.
The Crafter, Design Geek, and Tech Guru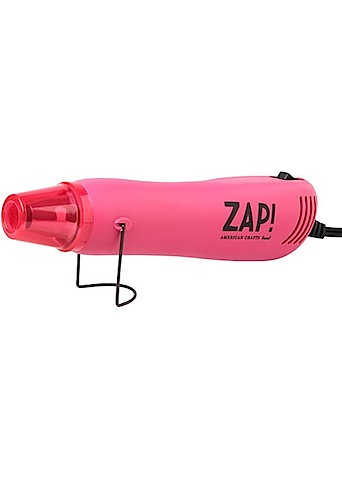 If you're shopping for someone who is into crafting, stamping, scrap booking, or card making, the Zap Embossing Heat Tool ($23.95) is a must. I've had mine for years now and use it on a lot of my stamping projects. Once you apply a stamp to paper, you sprinkle embossing powder over it, then simply wave the heat tool over the impression. You'll slowly see the stamped image on the page start to rise and literally emboss before your eyes. We use this tool a lot at Paper Source and trust me, the crowds go wild 😉 It's like magic is happening in front of your eyes!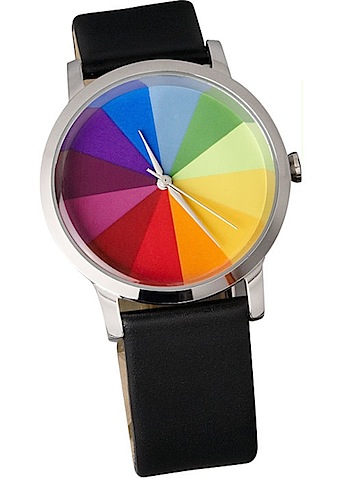 For any graphic designer, artist, or anyone who is color-obsessed, the Color Wheel Watch ($32.95), will be cherished forever. And if they're ever stuck trying to remember complimentary colors, well, here's a cheat sheet 😉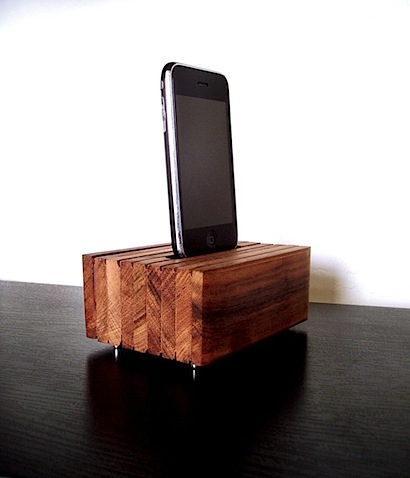 ,
All I know is that I want this… and anyone who has an iPhone and appreciates masculine modern home decor will want this Brazilian hardwood iPhone Charger/Cradle ($74.00), as well. It's a beauty. And that's all there is to say about that.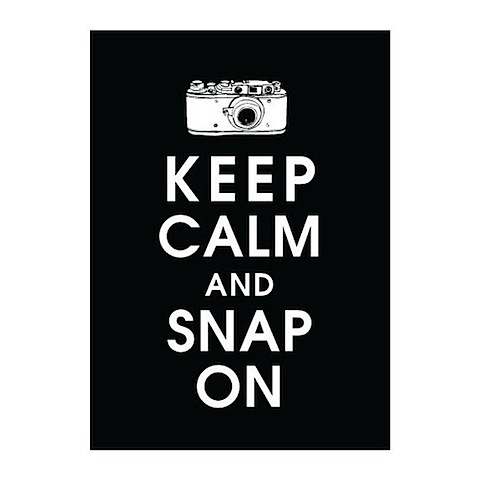 I'm loving the play on all of the "Keep Calm and Carry On" posters and this one is absolutely necessary for any photographer in your life… or blogger 😉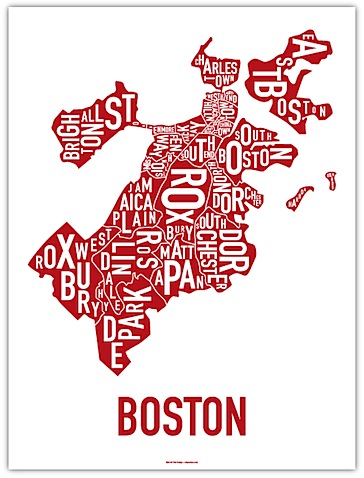 I remember a few years ago when Ork Posters started with just a poster of Chicago. To see where they are now is amazing to me and they're always adding new cities. My goal is to one day own them all (or at least the ones of my favorite cities!) and hang them together. If you have anyone on your list who is extremely passionate about their city, an Ork Poster is the way to go!
For the Home Entertainer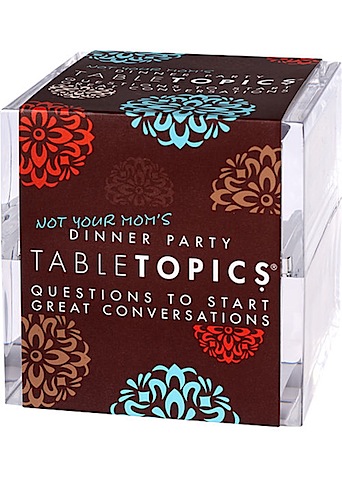 Not your Mom's Dinner Party, Table Topics ($29.95) is a fun gift for the person in your life who enjoys entertaining. I've seen them out on people's kitchen counters before and they're easy conversation starters and always offer the group a good laugh and lots of story telling.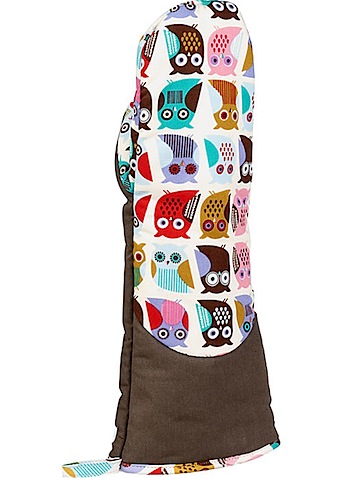 Apparently there's an owl craze going on and I never received the memo! I bought this Cahoots Owl Oven Mit ($9.95) a couple months ago mainly because it was cute, but it's actually surprised me. The quality of it is far more than I expected, too. It's nice and thick and quite comfy, if I do say so.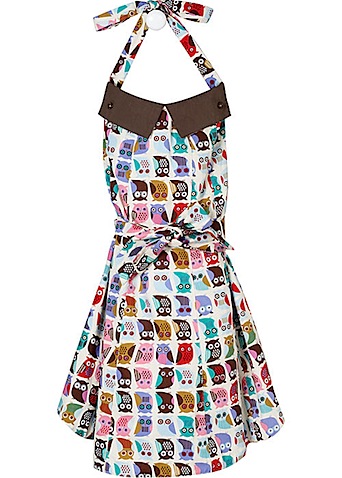 And for the true owl-lover, here's the matching Cahoots Owl Apron ($37.50). The detail on the neckline is darling.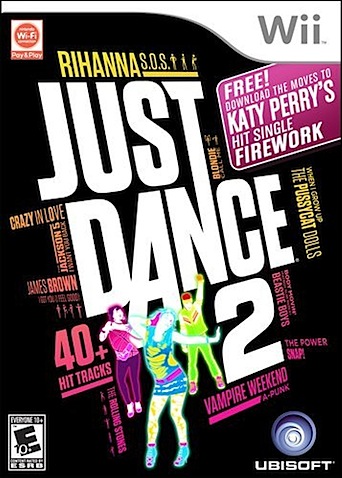 My roommate bought Wii Just Dance game ($36.99 on Amazon) a few weeks ago and we are kind of openly in love with it. If you're looking for a fun game for a Wii owner, this is the one. While holding the controller, you mimic the choreographed dance moves on your TV screen in an attempt to earn the most points. The person who follows the routine the closest, wins! There are lots of current songs to chose from plus some oldies mixed in, so it makes a terrific game for the entire family. And not such a terrific game for the people who live below you 😉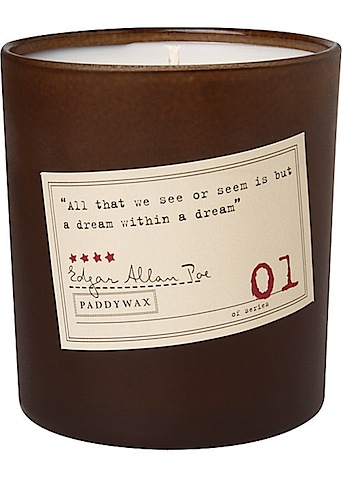 The Paddywax Library Candle, Edgar Allan Poe ($22.95) is absolutely wonderful for the book lover on your list. It's part of a series of soy candles that Paddywax designed around authors. Each of the candles comes in a box, that is so elegantly wrapped in classic book cloth. I own the Edgar Allan Poe scent  which is cardamom, absynthe, and sandalwood. Other authors in the series include Austen, Thoreau, Whitman, and Dickens. These candles are sure to make any home smell cozy.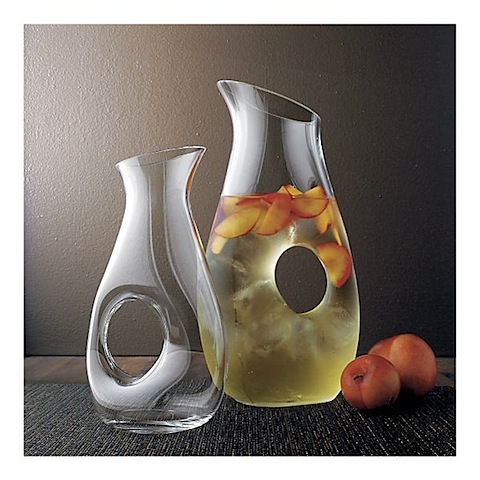 I've had my eyes set on the Ona Pitcher, Crate and Barrel ($16.95-$26.95) for quite a while now. I love the grip and the shape of these pitches and I'm always a big fan of anything that's pleasing on the eye. These, alone, could be a piece of art but fill them with a pretty beverage and they're sure to get people talking.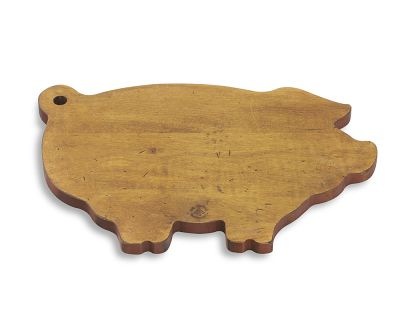 Life just can't go on without certain things. This Pig Cutting Board from Williams Sonoma ($32.00) being one of them. I think when it comes to gifts, buying ones that are unique to the person receiving them is the most important thing to remember. And if the person receiving the gift is a big entertainer, selection something that will easily start a conversation is something else to remember. Williams Sonoma has some adorable wooden cutting boards (including a rooster and a cow) that are sure to get people talking.
——
Hopefully this fun little guide helped steer you in the right direction or at least helped get the creative juices flowing! 😉
[Chels]