I recently said, there are 3 things I never have enough of when baking. They are: 1) time, 2) space, and 3) flour. I ALWAYS feel like I'm baking under a time limit. And with so little space, I'm constantly tripping over myself. And with far too little flour, my dough sticks everywhere. And to be honest, most of the things I bake don't come out fabulously on my first try. So when I saw Smitten Kitten's recipe for homemade pop tarts, I was almost certain they would be a royal disaster on my first try. But I knew I had to start somewhere, so I gave myself plenty of time, space, and flour, and gave them a try.
Because, really? HOMEMADE POP TARTS? There is absolutely no way I can even think about saying no to attempting it.
Homemade Pop Tarts:
Pastry:
2 C all-purpose flour
1 T sugar
1 t salt
1 C (2 sticks) unsalted butter, cold and cut into pats
1 large egg
2 T milk
Brown Sugar/Cinnamon Filling:
½ C brown sugar
1 to 1 ½ t cinnamon
4 t all-purpose flour
1 large egg to brush on pastry before filling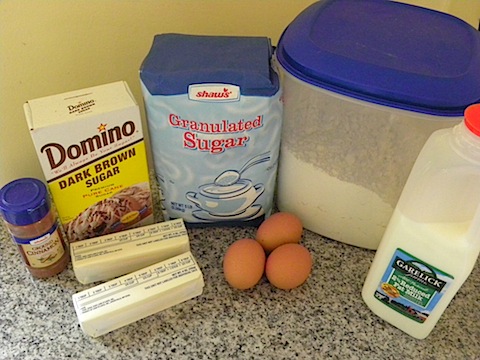 See? There aren't too many ingredients; how hard could they be, right? But for real right now? They actually were not that difficult!
First, whisk together the flour, sugar, and salt. Then chop up all the butter (make sure it's pretty cold) and work it in with your fingers, a pastry cutter, or a food processor.
I used my little pastry blender, but don't worry because using your fingers is just fine! Do this until it's blended, but pea-sized lumps of butter are still visible and the mixture holds together when you squeeze it.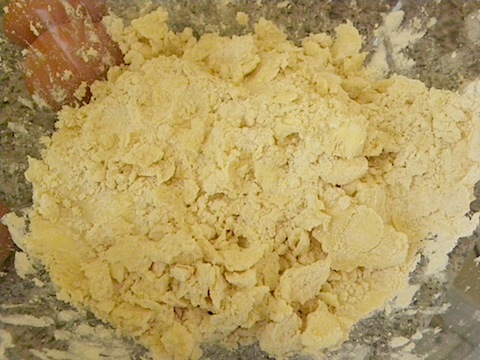 Whisk one egg and the milk together in a separate small bowl. And then stir them into the dough, mixing just until everything is cohesive.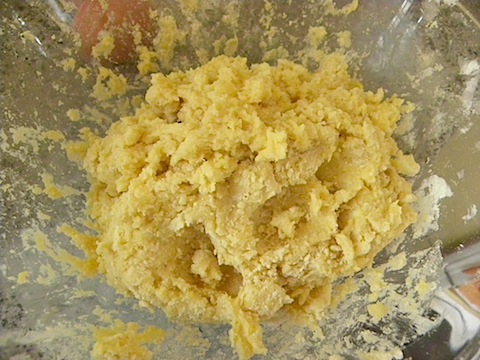 Flour a surface. Make sure you give yourself plenty of space and use tons of flour! It will be a huge pain if your dough starts sticking to the counter.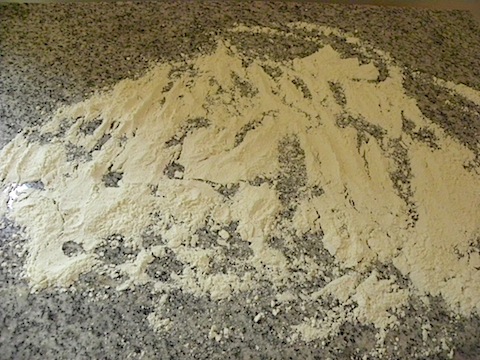 Divide the dough in half and shape each into a smooth rectangle, about 3x5 inches. Then roll the dough out (or if you want, you can wrap it in plastic and refrigerate for up to 2 days).
I just bought the cutest little Martha Stewart mini rolling pin (which I cannot find anywhere online! But I got it at Macy's).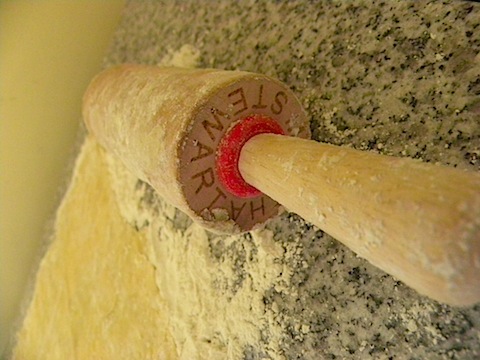 Roll the dough into a rectangle about ⅛ inch thick, large enough that you can trim it to an even 9x12".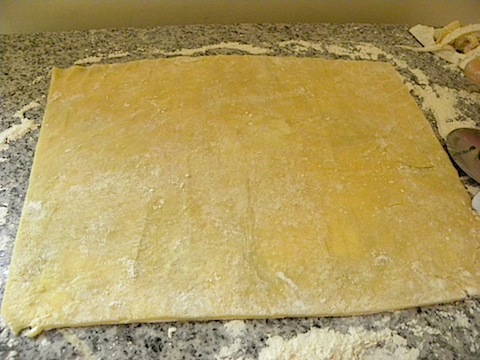 The recipe says to cut the dough to form nine 3x4" rectangles. But my dough was somehow already off when I rolled it out (I don't think I divided it evenly enough, so when I tried to roll it out any more, it was getting too thin). So instead, I made six 3x5" rectangles.
The moral is, you don't have to follow the EXACT measurements; do what works best for you. I liked that my pop tarts were 3x5" because it seemed more normal pop tart size.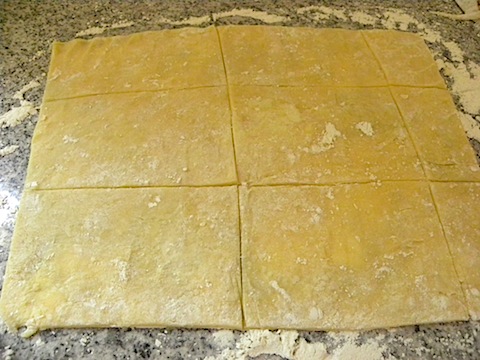 Now, beat the additional egg and brush it over the dough. This is the inside of the pop tart and the egg will help "glue" the top layer of dough on.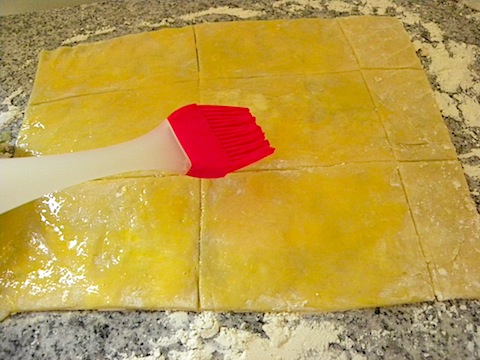 I placed the dough rectangles on my parchment paper-lined pans.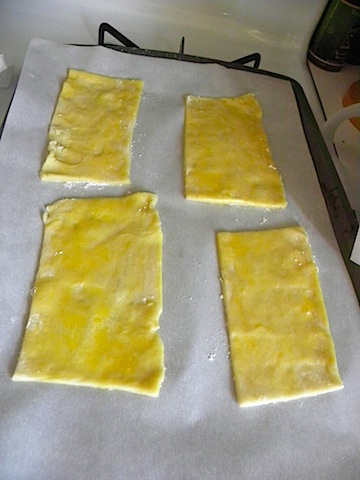 Make the filling! I used the brown sugar/cinnamon filling, but Smitten Kitchen has the recipes for a few other fantastic-sounding ones as well. I was going to try chocolate too, but I decided not to get too crazy for my first attempt.
For brown sugar, cinnamon, mix the sugar, cinnamon, and flour together.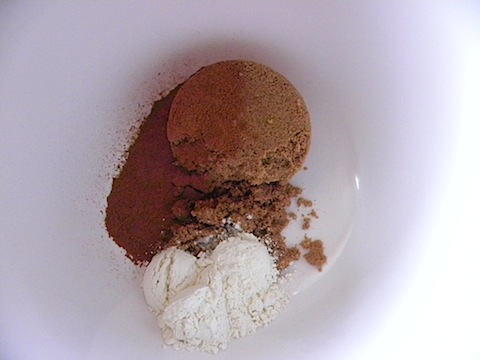 Yum yum, I love anything cinnamon!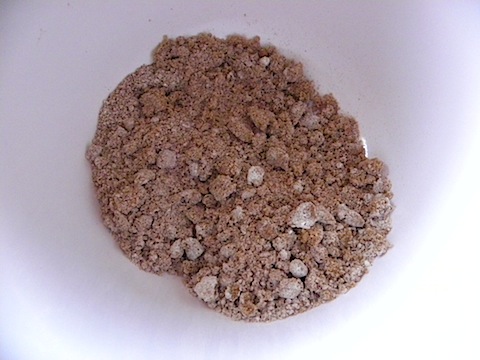 Place a heaping tablespoon of the filling onto the tart dough, making sure you leave a ½ inch perimeter around the dough. Next time I'm adding more filling and spreading it out a bit more because they definitely could have used more filling.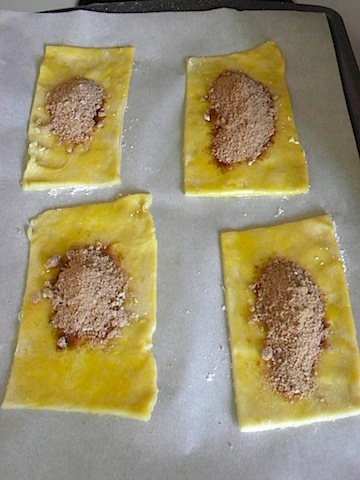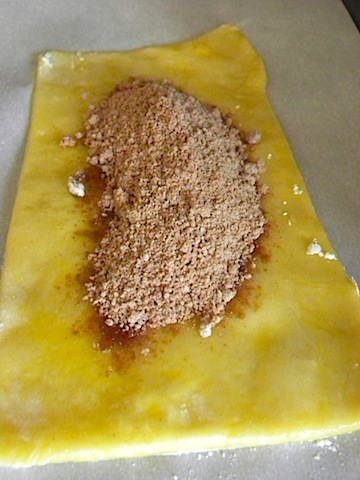 Then cut your second rectangle of dough the same way as the first one. Since this one was bigger than my first, I got some extra rectangles out of it.
Then place a second rectangle of dough on top of the first, making sure you press around the edges to seal. I had to trim some of my rectangles more since they weren't the exact same sizes (I HATE measuring things slash math).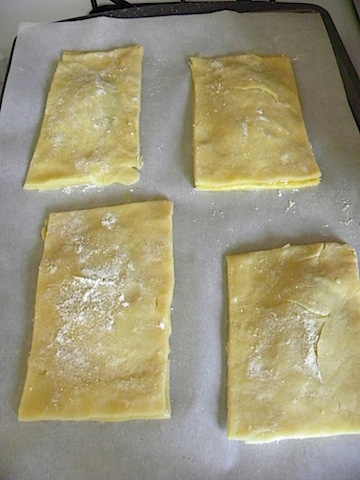 Use the tines of a fork to press all around the pop tart, creating the pressed edges. Then poke multiple holes on the top so the steam can escape from the tarts. I used a chopstick to poke the holes on the tops.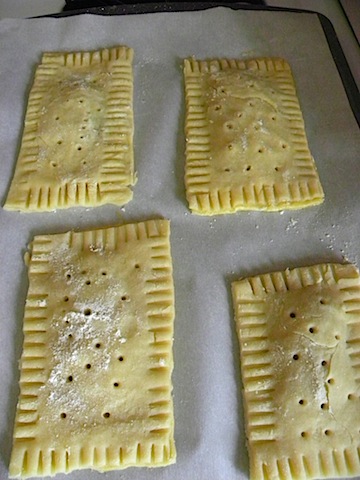 I also brushed my tarts with more egg wash and sprinkled some more cinnamon mixture on top. I'd say the egg was not necessary (the recipe didn't call for it) as it turned my tarts a bit more golden than they maybe should have been.
Now, put the tarts in the fridge for about 30 minutes, while your oven heats to 350 degrees.
Bake them for 20-24 minutes, until they're a light golden brown.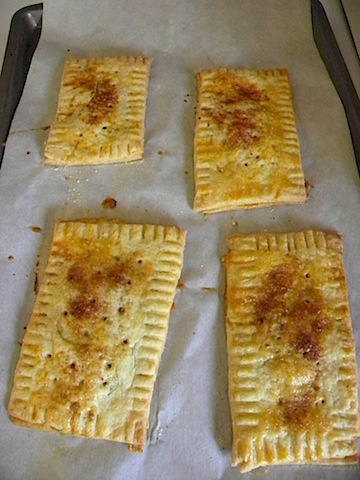 Dig in! Or wrap in foil and put in a box. Not really, but don't they look a lot like pop tarts? They tasted like them too, but MUCH better! Fresher and less dry and artificial.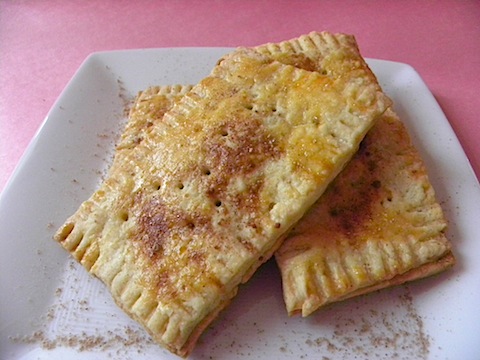 My pop tarts were far from perfect. But now if I were to make them again, I'm convinced they would be a whole lot better! And frankly, I'm kind of impressed they came out as well as they did the first time around. Definitely one of the more successful baking experiments I've done.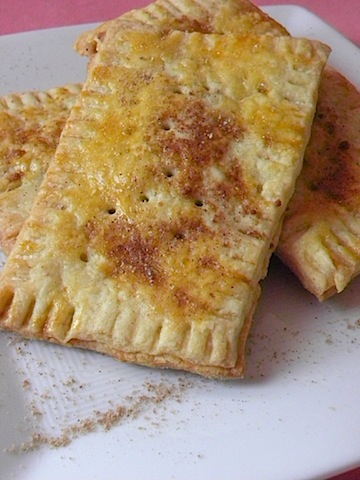 I wasn't really allowed to eat Pop Tarts as a kid and most especially not for breakfast. And honestly, I probably still wouldn't eat these for breakfast, but as a treat for a fun snack or dessert, they're are perfect. And Smitten also gives a whole wheat version, which would be even more nutritious. But everyone on Smitten's post was talking about the crazy things you could do with these, like a savory version! Spinach and cheese? YUM!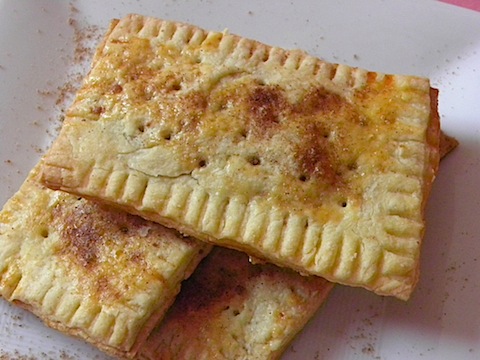 So yes, make these. If mine came out this not-horrible on my first try, yours likely will come out 10 times better!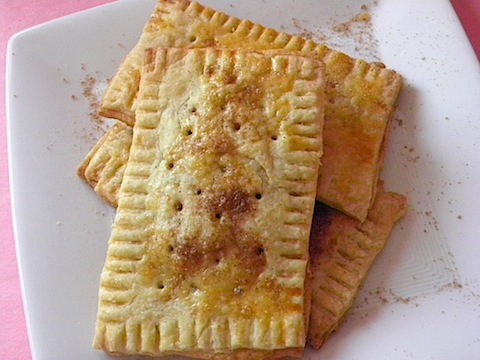 What are some of your favorite old school treats that you want homemade versions of?
Do you think it's possible to make your own Gushers? If so, I totally need to try!
I'm up bright and early today sitting at the Richmond Airport. I spent the weekend in Virginia with Chris's family and had a fabulous time. It's a quick flight back to Boston, where I will begin my lovely Monday work day.
Happy Monday to everyone! 🙂
[Sues]