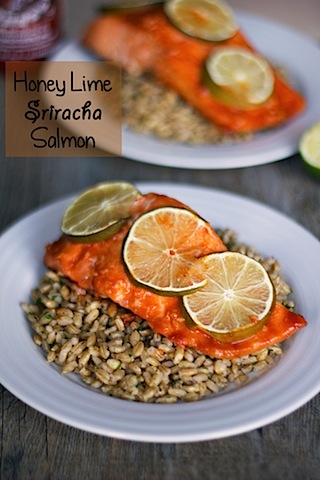 You know you should be eating more fish, right? Especially sustainable, omega-3 packed salmon. I've been stockpiling fish lately, always keeping my freezer full for a quick weeknight dinner (if it's flash frozen, it's said to be just as healthy as fresh!). But I also like to cook fresh fish whenever possible. They say you should eat salmon once a week. And that's what I'm writing about in my newest post for Parade magazine.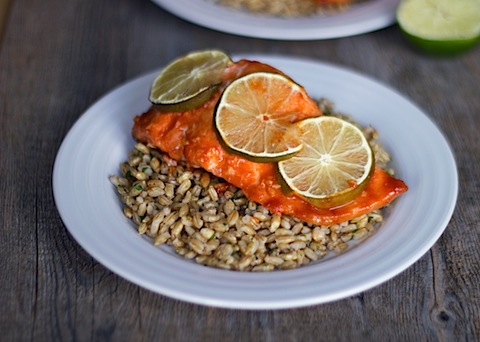 OK, so I really write about Paris Hilton. But there's a salmon recipe in there, too. You can ignore the Paris Hilton part if you want. I probably would. And I wrote it. So, that's saying a lot.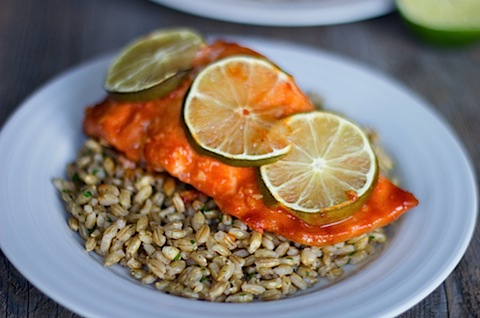 Oh, and it only took me about 20 minutes to make this (not counting the marinating and baking time).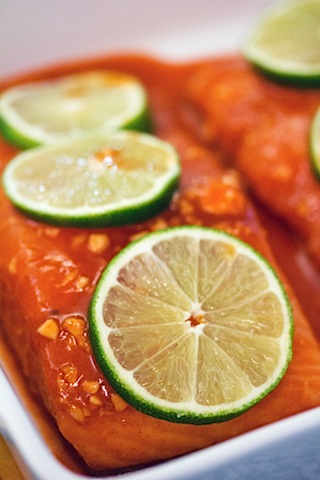 After I made this salmon, I spent a week living in freakout mode because I ran out of sriracha and so did my Market Basket. A life without sriracha? Is not a life I want to live.
Blame me?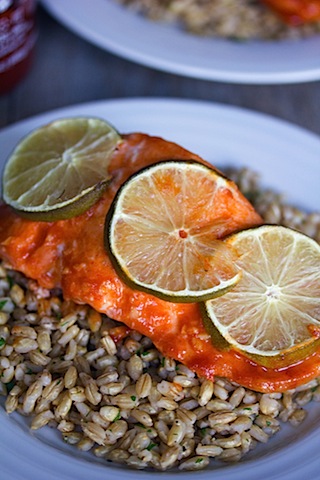 I hope you'll check out my Honey Lime Sriracha Salmon on the Parade website! Now, go have a cocktail. You've had a long, hard week and you totally deserve one 🙂
How often do you eat salmon?
[Sues]