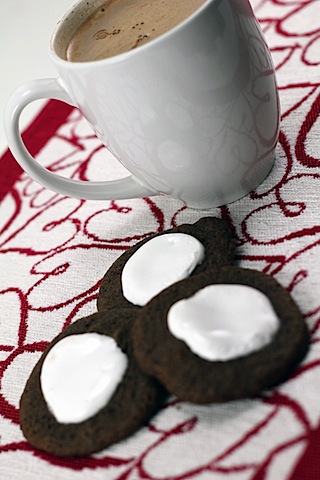 Things that make winter in Boston a little more bearable:
A daily cup of hot tea
Lots and lots of blankets and flannel sheets
Candles lit in every room
The possibility of a snow day
Stacks and stacks of books and nowhere to go
Leggings worn under pants
Furry Cole Haan earmuffs and furry Sorel boots
An excuse to drink hot cocoa
I mean, you never see people drinking hot cocoa in the summer, do you? Hot tea and hot coffee sure, but hot cocoa is mostly reserved for cold snowy days when you need a fast warm up and a little bit of cheer, too. Or when you've just come in from sledding and can't feel your fingers and have snow down your pants. Not that I know what that's like anymore. Anyway, the only thing that makes hot chocolate better is marshmallows. And maybe a couch piled with blankets and the heat set to 75.
These cookies involve all the components of hot cocoa, including the marshmallow. At first I was going to put the marshmallow inside the cookie, but since I decided to use fluff, I realized it would be a bit too liquid-y. Also, because I know someone will ask, of course you can use store-bought Fluff for these cookies. But I PROMISE making your own fluff is basically the easiest thing ever. If you have a stand mixer, you can do it in about 8 minutes, just throwing a few ingredients into the bowl. You'll do it once and then want to make it every week. I do. And I do. Nope, not dangerous at all.
Hot Cocoa Cookies (makes about 3 dozen):
Print this recipe!
1 C butter
¾ C granulated sugar
¾ C light brown sugar
2 eggs
2 t vanilla extract
2 C all-purpose flour
¾ t baking soda
¼ t salt
⅔ C hot chocolate mix
½ batch homemade fluff (it's easy!)
¾ C dark chocolate chips
(pre-heat oven to 350 degrees)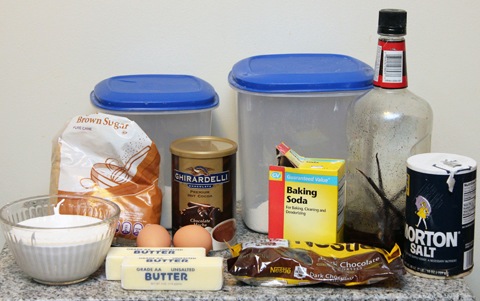 Start by creaming together the butter and sugars in an electric mixer or with a hand mixer, until light and fluffy.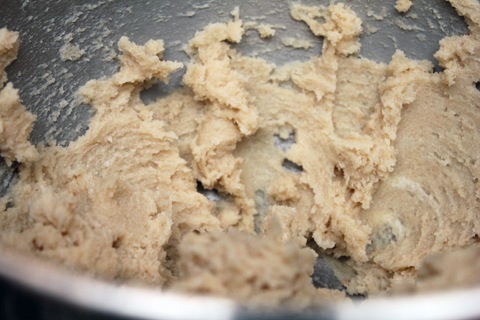 Then mix in the eggs and vanilla until well combined.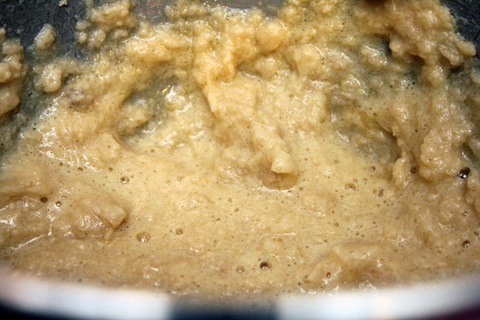 In a separate bowl, whisk together the flour, baking soda, salt, and hot cocoa powder. I chose to use Ghiradelli Cocoa, but you can use any brand you want… Even Swiss Miss!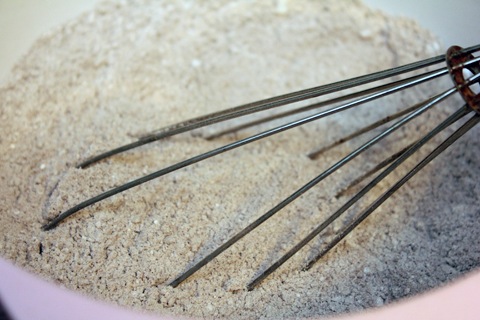 Mix the dry ingredients into the wet ingredients on low-speed, being sure not to over mix.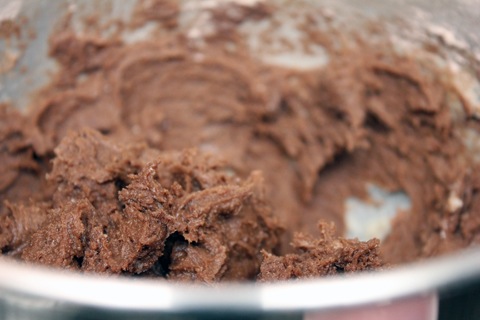 Add about ¼ C of fluff into the bowl. Yummmm.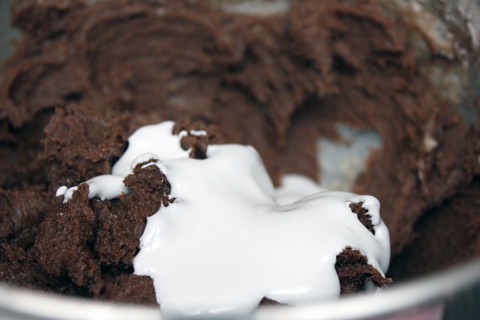 And ¾ C dark chocolate chips. If you don't want to use dark, you can use semisweet, but I wanted to get that extra depth from the dark chocolate. Mix together with a spatula or wooden spoon.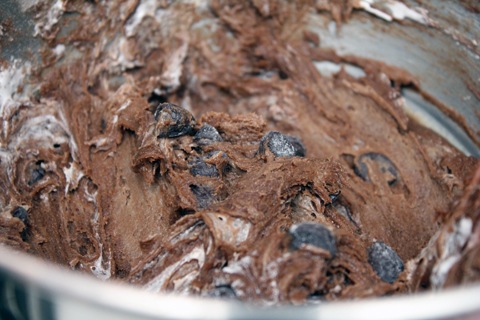 At this point, I would chill the dough for at least 30 minutes. I didn't do this and my cookies were a tad flat, so I think chilling the dough would have helped.
On baking sheets covered with parchment paper, drop down teaspoonfuls of batter.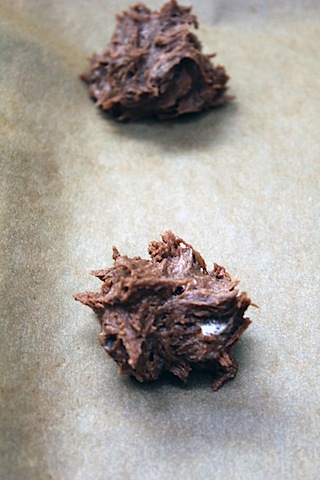 Bake for about10 minutes at 350 degrees, until the cookies are set, just like you like them. I like them a little bit soft.
Cool the cookies on racks and when completely cool, drop a dollop of fluff on top. Let cool again until the fluff sets.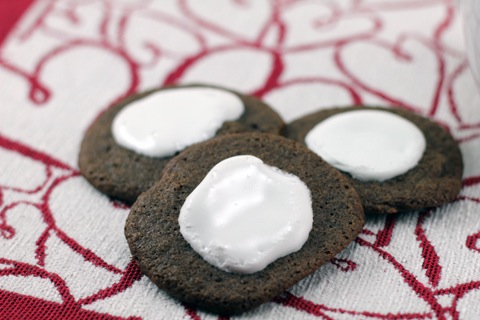 Serve with a mug full of hot cocoa because you can never have too much hot cocoa. Plus, bonus points if it's snowing out: you get to eat an extra cookie. I know. You gotta keep yourself going somehow in the winter.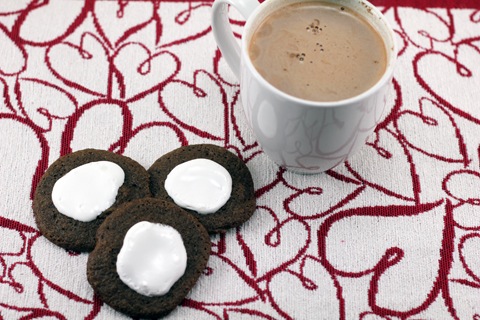 I am absolutely obsessed with how much these cookies tasted like a nice mug of hot coca. They were rich and chocolatey, but you could definitely tell it wasn't from cocoa powder. I think this would be even more prominent if you used a milder hot cocoa mix, like Swiss Miss. While I'm sure the cookies would be fabulous without the marshmallow on top, you really should add it. Because what's a cup of cocoa without a nice fistful of marshmallows? Everybody knows that's the best part.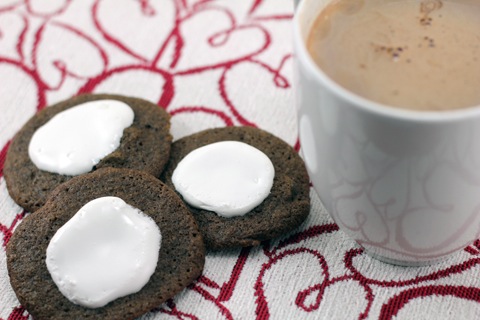 Something tells me these cookies would be even better if enjoyed on a snow day. But it doesn't look like we'll be getting any of those in Boston any time soon.
Are you a hot cocoa drinker?
[Sues]
Sierra Mist Giveaway Winner!
I'm so sorry it took me so long to announce our Sierra Mist giveaway winner! But better late than never, right? After all, it is a pretty lovely price. And the big winner is Mami2jcn with her holiday sangria recipe! It sounded SO good, I'm pretty sure I'll be making it despite the fact that the holidays are long over (though out Christmas tree is still up… What? It's fake and the box is at my parents' house. We legit have no place to put it, so we may as well keep it up!). Anyway, congrats, Mami2jcn! I'll email you right away to get your shipping information.
Pin It