If you know us, you know we're ALWAYS up for an event with how2heroes. They're definitely some of our favorite people in the city and we love hanging out with them. Not to mention, their events are always pretty fantastic. The other night they had a dessert and wine event at Central Bottle in Central Square, Cambridge. Neither of us had been to Central Bottle… In fact we hadn't even heard of it. It turns out, it's only been around since October, so it's super new. But what an AWESOME addition to the neighborhood!
Of course, Central Bottle provided the wine and how2heroes provided the desserts for the event. We dug right into the mini cheesecakes (in two sizes/varieties!). They were served with a Cossart Gordon Rainwater Madeira. It was the perfect pairing.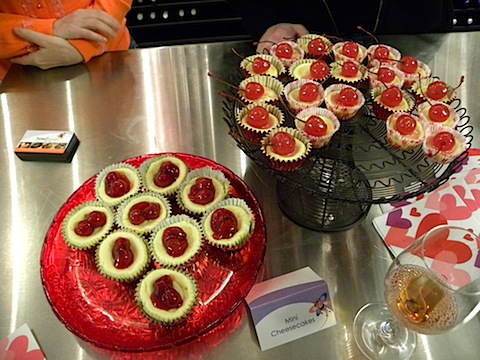 And then we moved on to chocolate/raspberry cupcakes (again, in two varieties). It's safe to say I could have eaten the whole platter of these cupcakes. But I just had one and a little glass of Quinta do Noval Fine Ruby Port from Portugal.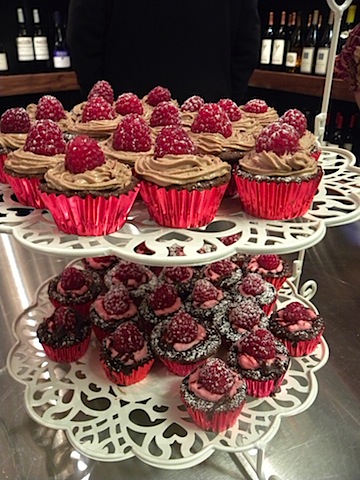 We also had some lovely chocolate-covered strawberries with a Poema Cava and the most delicious palmiers with an El Maestro Sierra Pedro Ximenez from Spain.
Chels and I took the opportunity to wander around Central Bottle. It's such a beautifully organized shop- very modern and sleek. The type of place, you'll want to visit even if you don't necessarily need wine (but you'll most likely leave with some).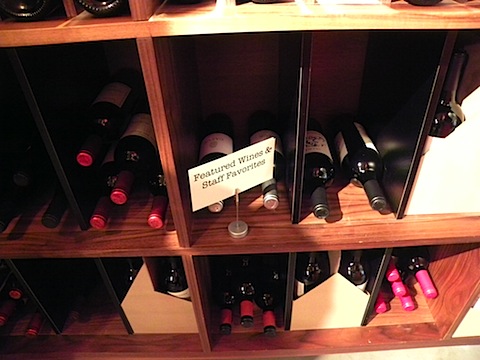 Not in the mood for wine? First of all, why not? Second of all, Central Bottle has plenty of other things you might be interested in. For instance, they have a beautifully extensive gourmet cheese section.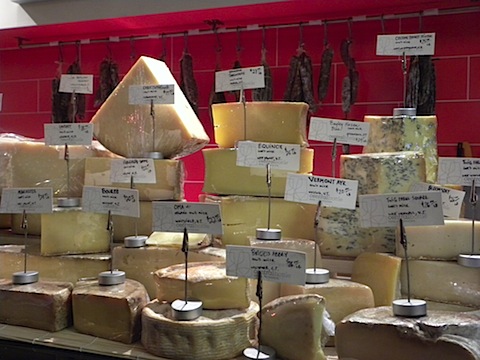 Chels and I got to sample a few and will DEFINITELY be back for more.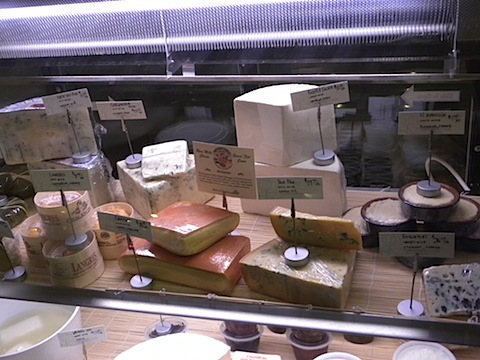 And they have lots of gourmet meat as well. In addition to little tarts, chocolate, and more.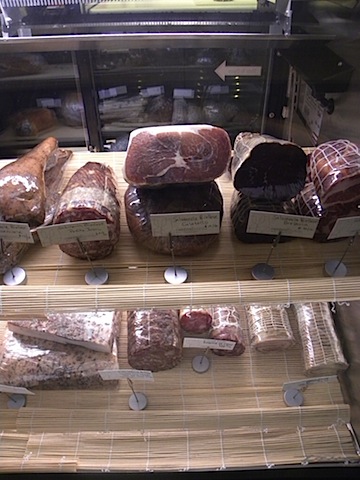 I told you the store is adorable.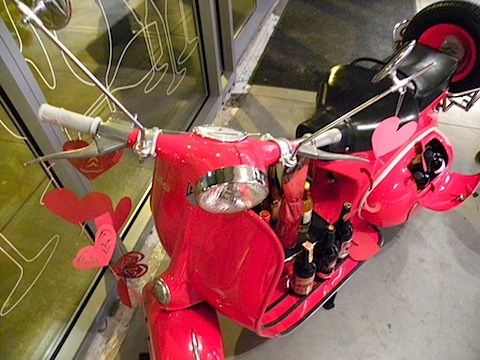 It was great to see our friends at how2heroes again and meet the team that runs Central Bottle. Thanks so much for having us!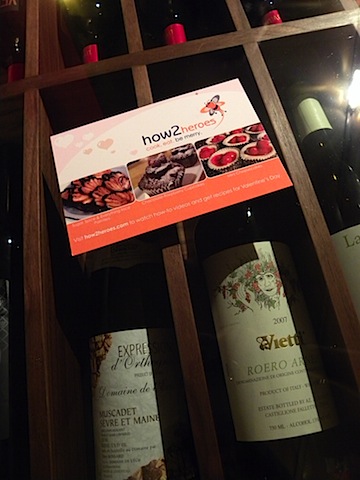 Take a little trip to Central Square to check out Central Bottle when you get a chance. They also have lots of events and often turn the shop into a wine bar, which sounds like a lot of fun. And I just learned that later this month they'll be having a beer bar as well. They have a small, but well thought-out selection of craft beers.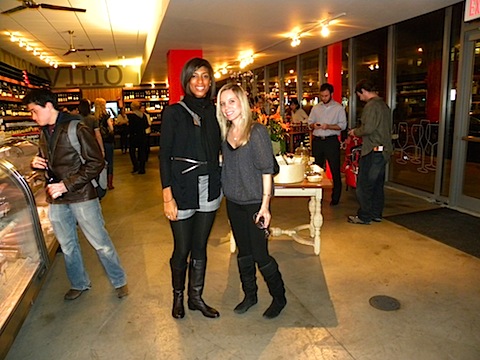 Oh, and word on the street is that a new Flour Bakery will be opening next to Central Bottle soon; which gives you even more reason to visit! As if wine isn't enough.
Central Bottle
196 Massachusetts Ave.
Cambridge, MA 02139
617.225.0040
Follow them on Twitter too: @centralbtlwine
[Sues and Chels]