Outdoor Music
Last week we attended a first-ever kind of event at Fenway Park. Boston's Landmarks Orchestra performed a free concert in front of 10,000 lucky fans and our friend Julia was so kind to invite us along since she had some tickets 🙂 It was a gorgeous Boston night and conductor Charles Ansbacher and his orchestra, which was founded in 2001, put on a truly memorable show. It was so much fun to see Fenway in a different way!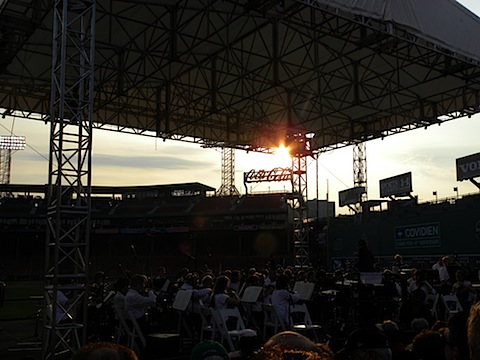 Mayor Menino came out to welcome the crowd and explained that this was the first time a musical ensemble like the Landmarks Orchestra has ever played at the historical Fenway Park.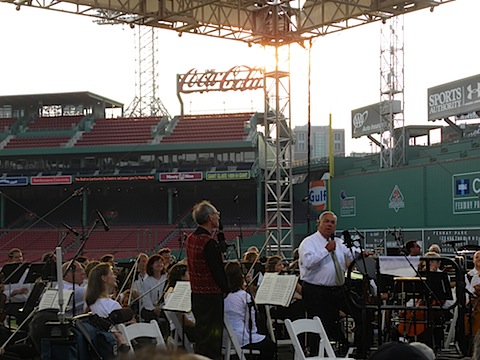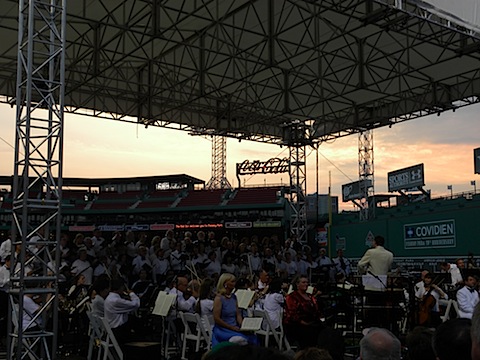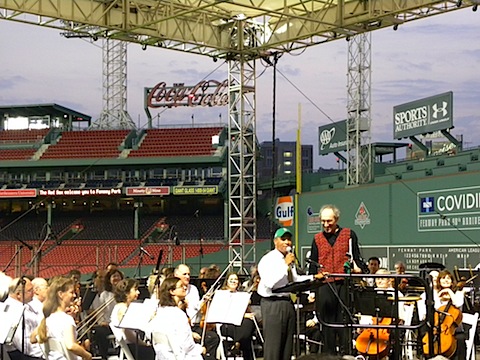 Massachusetts Governor Deval Patrick narrated a story about the life and history of baseball legend Jackie Robinson as the orchestra played. This was definitely one of the highlights of the evening!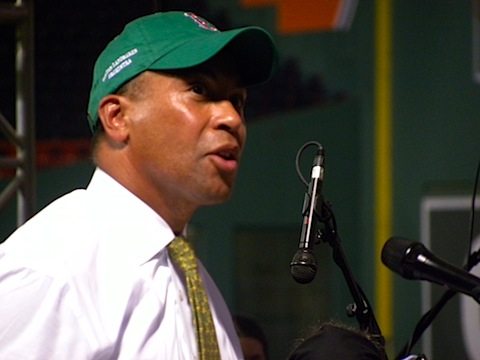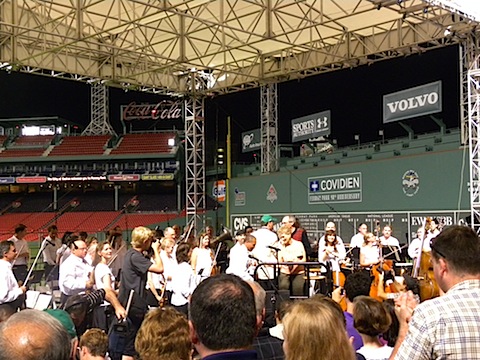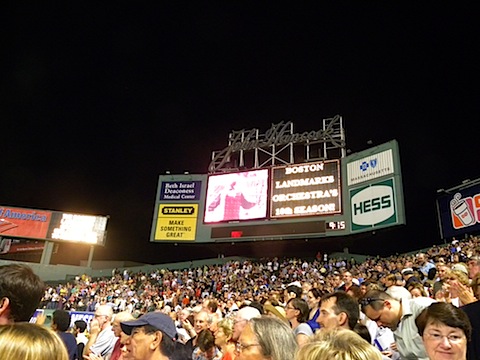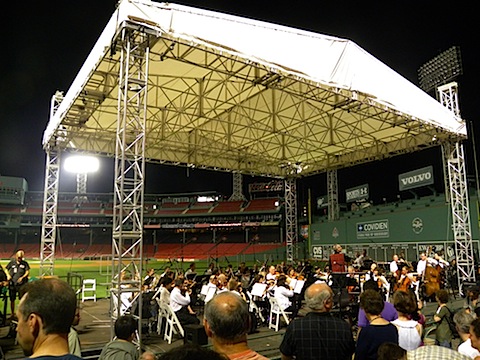 The Landmarks Orchestra perform in architectural, historical, and geographical locations all around the Boston area free of charge. Every Wednesday starting July 14th at 7pm, the Landmarks Orchestra will perform free shows at Boston's Hatch Shell. Last summer when I went to visit my brother in DC we went to Jazz in the Park and I was completely envious that the city organized such a neat event for people to sit out with their friends after work and have picnics while listening to beautiful music. Looks like Boston and the Landmarks Orchestra have been on it for quite a while too 😉
For more information about Charles Ansbacher and his Boston Landmarks Orchestra visit them at www.landmarksorchestra.org
Wedding in Maine!
I spent this past weekend in Kennebunkport for my friend Nichole's mother's wedding. The ceremony and reception were held at The Colony Hotel which is located right on the breathtaking Maine coast, within walking distance of the village of Kennebunkport (lots of great restaurants and shopping!) and The Colony is the first environmentally responsible hotel and U.S. Backyard Wildlife Habitat in the state of Maine.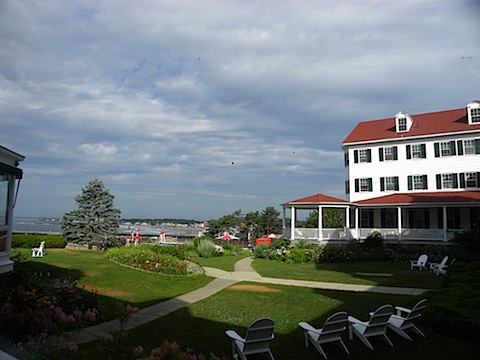 The hotel is filled with all kinds of old quaint antique charm, everything from it's floral printed wallpaper in each guest suite to the serving plates at the reception.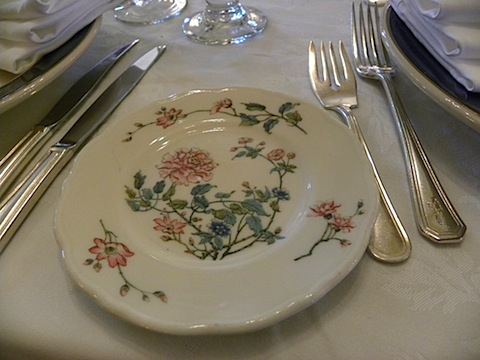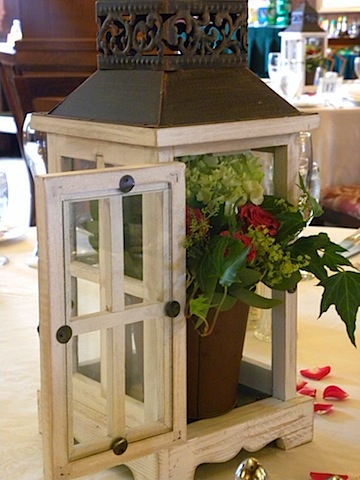 Instead of traditional cake, each table was served a platter of cupcakes from Fisichelli's Pasty Shop which were delicious… I could have eaten that frosting with a spoon 😉
Me and Melis enjoying the cupcakes!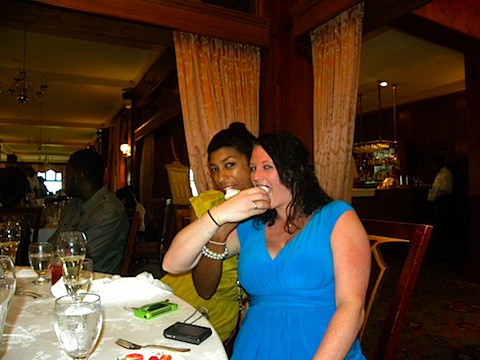 Me with Nichole: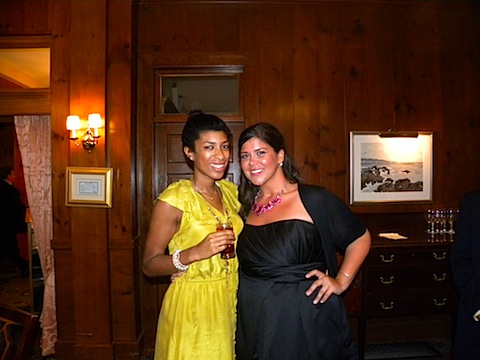 Me, Nichole, and Chrissy: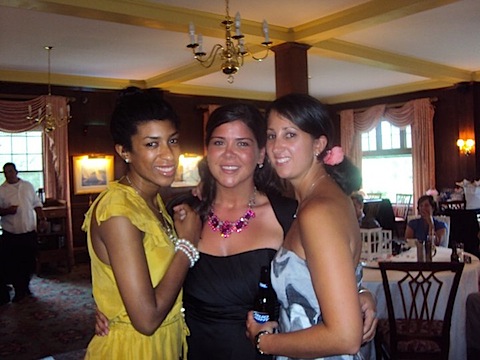 Once we ate, we all headed to the dance floor to shake, shake, shake our groove thangs to the sweet sounds of The Soul Sensations, a soul, R&B, funk, and rock band that performed.
When the reception was over we all relaxed for a bit before heading to Federal Jack's Brew Pub which had an extensive beer menu, a fun DJ, and some great inexpensive late night snacks!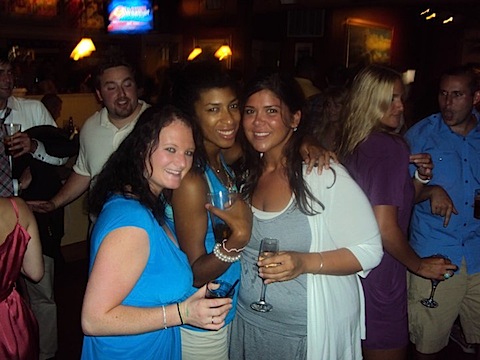 Melis and I got up extra extra early Sunday morning due to some heavy snoring from one of our friends who shall go nameless… The joys of hotel slumber parties 😛 The views along the coast made me want to immediately move there. Imagine seeing this every morning? It felt so nice to walk and breath the fresh beach air that early in the morning!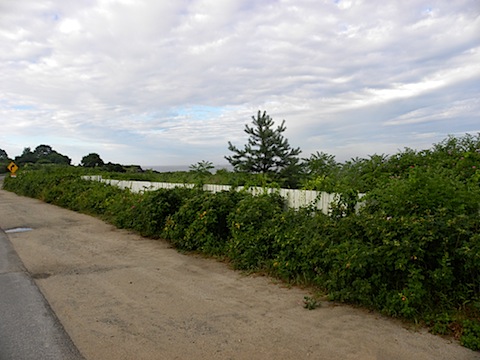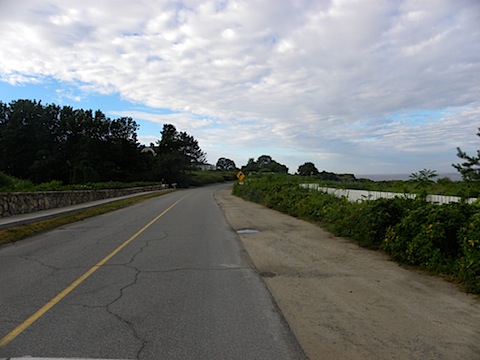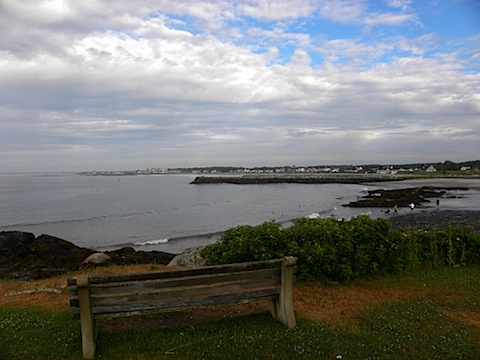 Breakfast on Sunday was complimentary for hotel guests and was a very generous buffet… that I'm currently craving yet again. The blueberry pancakes melted in my mouth and the bacon was perfectly crisp. YUM.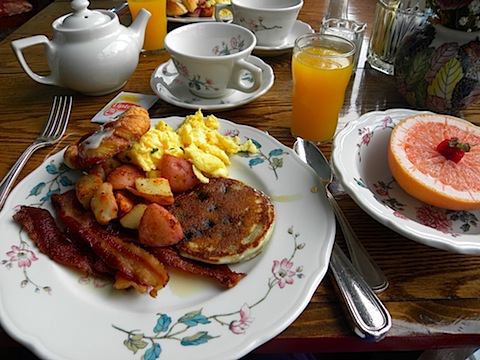 The Colony also has a heated saltwater swimming pool and outdoor cafe. After breakfast the group of us sat poolside and lunched for the entire afternoon. Life ain't half bad 😉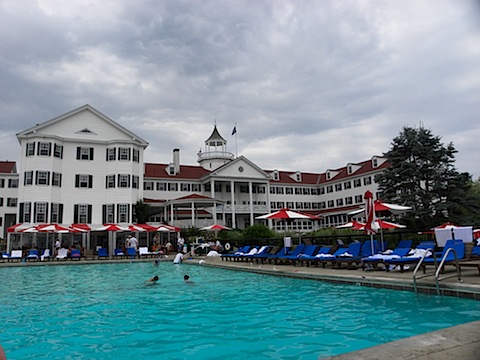 ————
In other news…

If you live in or around the Boston area don't forget that this Wednesday at Healthworks is Free Workout Day! Now's your chance to enjoy what Fitness Magazine named the #1 woman-only club in America! Group fitness classes, luscious spas, cardio and strength training equipment designed for women… these are a few of the reasons that have kept me a member!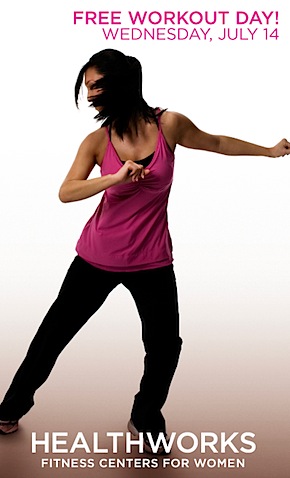 Feta Friday Winner
Also, the winner to our first Athenos Feta Friday is Patrice who had this to say about feta:
I love it because even a tiny bit adds SO much flavor!
Patrice, please email us your full name and contact information so we can get your prize delivered!
———
Hope everyone enjoyed their weekend!
[Chels]