If you're freaking out because there are officially zero weekends left before the holidays, fear not. You have the rest of this week and all of Christmas Eve day to get some shopping in 😉
After working all weekend at Paper Source and chatting with some customers who hadn't yet started their shopping, I thought it would be a good idea to create a Last Minute Holiday Gift/Stocking Stuffer Guide. This guide reads a bit like a lust list of things I'm swooning over and would love to own myself and the other suggestions are products I've come to love in 2011. I normally like suggesting really creative and unique gifts, but since it's crunch time, all of the products I've selected for this guide can be purchased at brick and mortars. Or you can always just buy them online if you select a speedy shipping option or accept the fact that you might be giving some gifts out a lil' late this year!
Body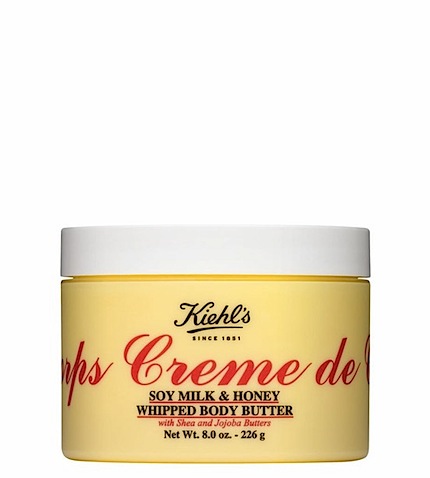 Once the cold weather hits, my skin gets unbelievably dry. This, I've known my entire life. But this year, for some reason, it was unusually and painfully dry (TMI?). I'd purchased a variety of lotions at the drugstore and nothing seemed to be working. After getting so frustrated, I decided to just head to Kiehl's and speak to an expert about finding a lotion to cure my issues. I adore Kiehl's and will only buy their products if I'm in dire need since spending an arm and a leg on lotion and bath/beauty products is something I prefer not to do on a regular basis. The girl at the shop ended up recommending the Creme de Corps Soy Milk and Honey Whipped Body Butter. I've been using it for a couple months now and I must say, my "issues" are no longer. Your skin will drink this! And it literally feels like whipped butter, except not heavy at all, and it has the freshest scent. I hardly ever even wear perfume now that I've been using this lotion because it smells so natural and clean. Mmm.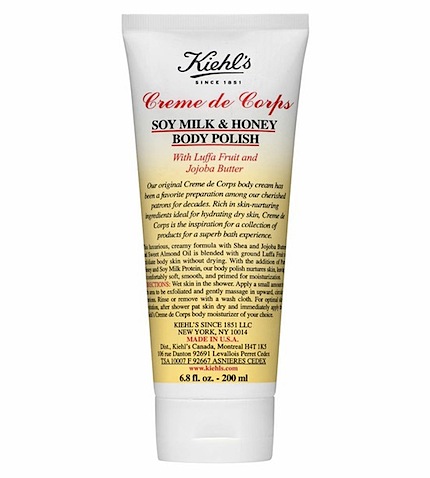 And, of course, you can't have one without the other. I definitely recommend getting the Creme de Corps Soy Milk & Honey Body Polish for use in the shower. The combination of the body polish followed by the whipped body butter post-shower, is a no-fail solution to curing dry skin! Anyone you buy these products for will be thankful! Kiehl's also has some nicely packaged holiday box sets, too!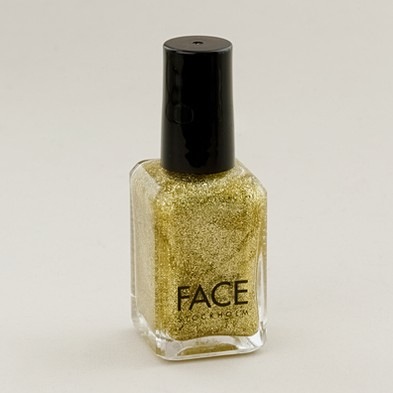 I recently saw a girl wearing this FACE Stockholm nail polish from J.Crew and I couldn't help but compliment her on it and ask where it was from. It was such a saturated and sparkly glitter and it comes in a few different colors. For just $10, it's the perfect gift to toss in a stocking!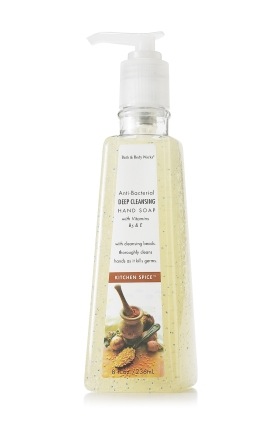 Almost every Christmas, Santa, err my dad, puts a bunch of scented antibacterial kitchen and bath soaps from Bath and Body Works in our stockings. Yeah, yeah, it's just soap, but when you can go an entire year without having to purchase the stuff on your own, you realize how great of a gift it is. Fully stocked!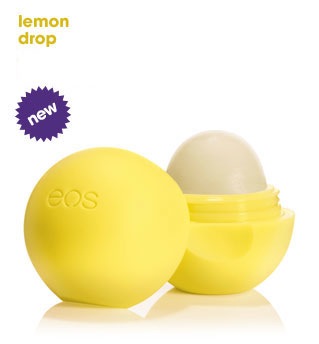 Another great stocking stuffer? My all time favorite lip balm from EOS, which stands for Evolution of Smooth. The first time I purchased these lip spheres was when we went snowboarding in January. I was by the pharmacy at CVS looking for a lip balm that had SPF in it, when I stumbled upon this. I've been hooked ever since. I usually buy the lemon drop flavor but it comes in other flavors such as summer fruit, strawberry sorbet, honeysuckle honeydew, medicated tangerine, and sweet mint. It's so smooth and with SPF 15, it completely protects your lips from the sun and harsh cold winds. Delicious.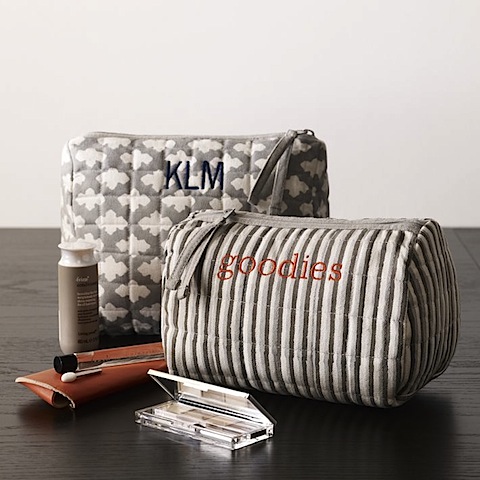 I am in LOVE with these makeup bags from West Elm. I also quite enjoy anything monogrammed and naturally assume that everyone else does, too. So, this would be a great gift for the girl on the go. For between $12-$19, plus an additional $7 for monogramming, these bags are a steal! They would also make cute little bridesmaids gifts if you're in the market for that, too!
Food/Beverage Lover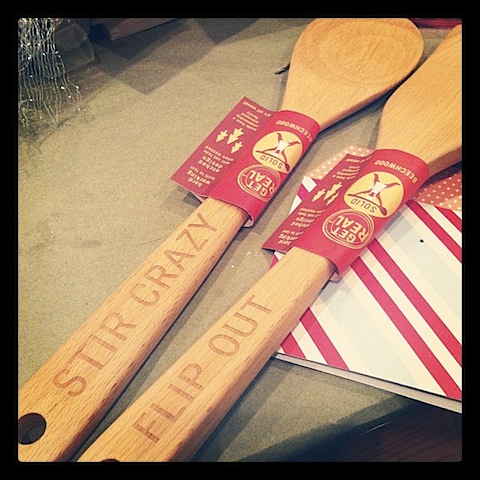 My friend Rebecca gave me an early Christmas present last week, and because I don't have any patience, I decided to open it instead of waiting until Christmas. Woops. But LOOK HOW CUTE IT IS! She got me beechwood kitchen utensils by Talisman Designs. One is a wooden spoon that says STIR CRAZY and the other is a spatula of sorts that says FLIP OUT. She knows how much I love typography and cooking and thought this would be a perfect gift for me. Duhhhhh! 🙂 She bought them at Gifted, where she works, in the South End. For those not in the Boston area, Talisman Designs' products can also be found on Amazon, Bed Bath and Beyond, and Paper Source, to name a few.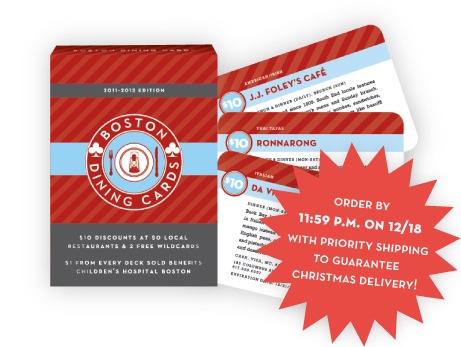 City Dining Cards are also another great gift idea for friends, teachers, UPS man/lady, or pretty much anyone who likes dining out. The dining cards are basically a stack of cards with $10 gift cards to 50 local restaurants, plus each pack comes with two free wildcards. The deck is only $20 and $1 from the sale of every pack goes to a local charity in your city. The Boston Dining Cards proceeds go to Children's Hospital (the charity your city is working with will be specified on the packaging of the cards). Money to charity and supporting local restaurants? This is a win/win kind of gift! You can order the decks online and there are also retail locations that sell them, too, which makes this a super easy gift to pick up this week. Just enter your zip code here and the list of participating retailers will show up.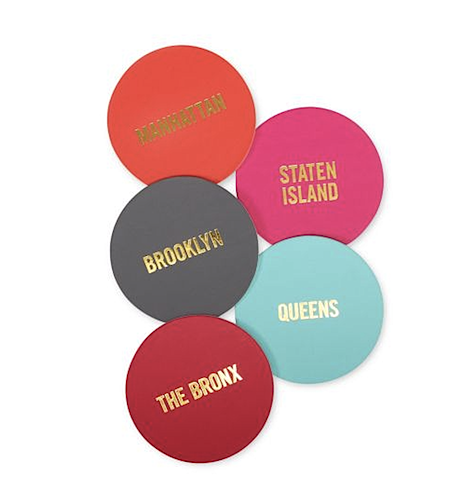 Know someone who loves NYC, cocktails, and entertaining? Snag these Kate Spade Borough Coasters for them and they'll be grinning from ear to ear. Simply designed but so chic, these are a definite conversation starter!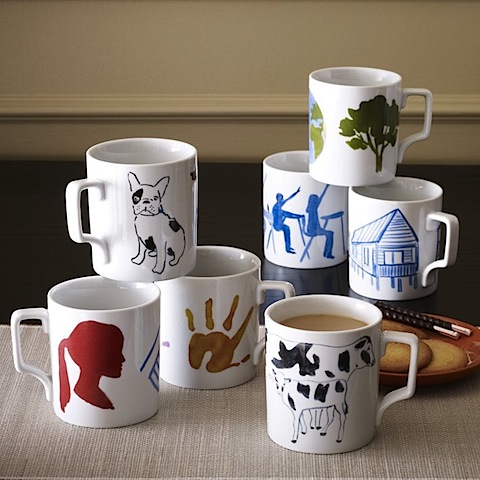 Charitable gifts are wonderful, especially this time of year. West Elm donates 50% of the proceeds of these Charity Mugs ($10) to support seven charities including ASPCA, Architecture for Humanity, Boys & Girls Clubs of America, Teach for America, st. Jude Children's Research Hospital, NRDC and Heifer International.
For the Chilly Person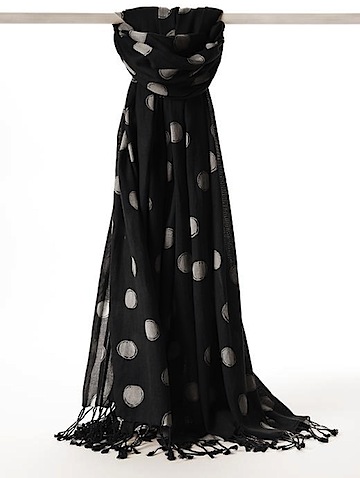 There's nothing like a good scarf as a gift, honey! I'm all about a polka dot and this Francie dot scarf, from Banana Republic, is a great basic that could fit almost anyone's wardrobe.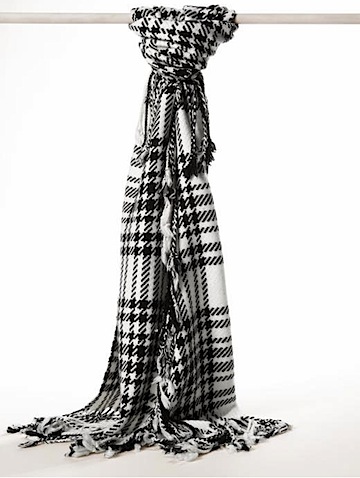 A few years back my sister bought me a similar fringed scarf from Banana Republic in blue, gray, and white. I think she actually told me that they have the same style in different colors out every year. I must say, I get more compliments on this scarf than any other I wear. It's extremely comfy and keeps me nice and warm! Plus, it's so long you can wrap/tie it many different ways.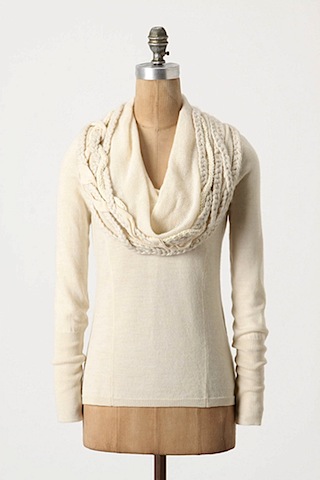 Getting a cozy sweater as a gift for Christmas is one of my favorite things. I despise winter but knowing I'll be able to bundle up in a pretty sweater and look halfway presentable for the rest of the season is one of the only things that gets me through the cold weather! This Iced Garland Cowlneck sweater is stunning with it's braided yarn cable neckline.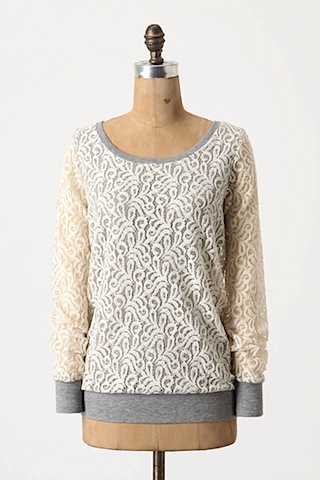 Lace is so in this season and this Night Shade Top would look adorable paired with some skinny jeans in a fun color and heels or a cute skirt.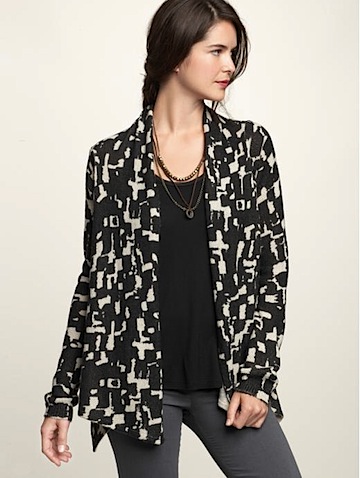 I bought this Geometric Print Cardigan when it first came out at Gap (they've been having crazy sales this year!) and I've received so many compliments on it. Let's just say I've lost count of how many times I've worn it.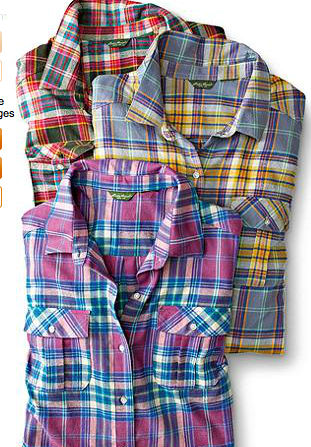 So, remember that Eddie Bauer Flannel Cargo Shirt I bought a couple weeks ago? Welp, that's another item I've worn multiple times already. I can't get enough of it. I never thought I'd wear flannel after 6th grade, but Eddie Bauer made me a believer! Remember when huge baggy flannel shirts were stylish, hehe. These flannel tops are great for layering and dressing up and they're easy to make a bit softer with feminine jewelry (see the photo I snapped below from when I wore it the other day). I would gladly accept one of these in every color for Christmas!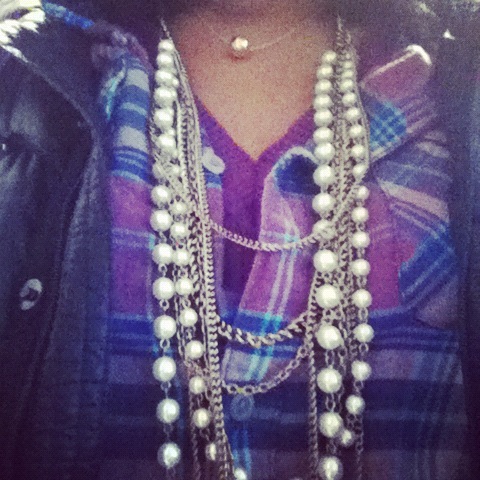 On the Go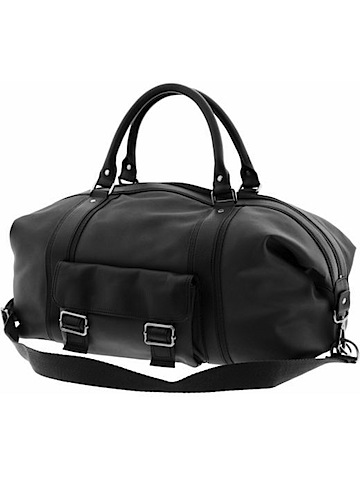 This Weekender Bag, from Banana Republic is actually categorized as a man's bag, but I'm all for breaking rules. And I would gladly carry this bag around as a carryon or for a weekend away because it's spacious and lovely.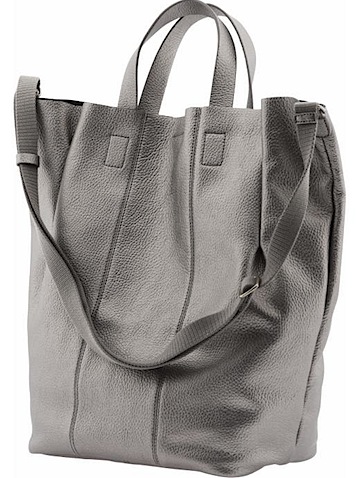 Long story short. I want this Kristin Tote from Banana and I think someone on your holiday list would like it, too. And that's that 😉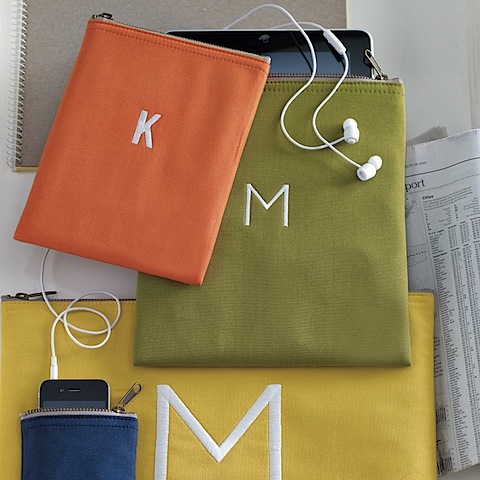 Organizing electronics while traveling is a big pain, but these Canvas Electronic Cases from West Elm (on sale for $5.99-$19.00) are the perfect solution to keeping everything in place. Monogramming is an additional $7. TOO CUTE.
Easy Reading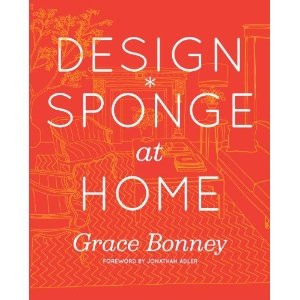 The Design Sponge at Home book is a permanent fixture on my coffee table. It's filled with beautiful interior design photos, tips from influential designers and homeowners, plus DIY projects. Yes, DIY projects. It's a must for anyone who spends way too much time cruising the web drooling over design blogs.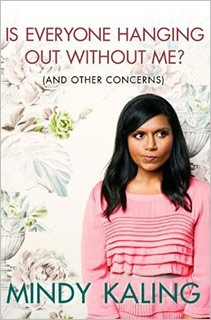 If you know someone who could use a good laugh then you should buy them Mindy Kaling's Is Everyone Hanging Out Without Me? (And other Concerns) . Mindy has had me cracking up from the early days of The Office and has continued to make me chuckle out loud with this book. She grew up in Massachusetts so her references to local places, like the Arsenal Mall and Harvard Square are quite familiar. But she also touches on awkward friendship and family moments, insecurities, and she is just so dead honest you can't help but relate to her.
For the Glitzy Gal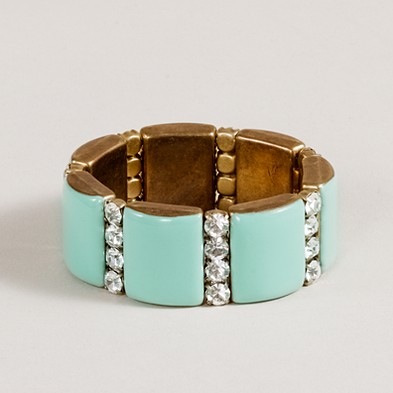 This Golden Stripe Bracelet is blowing my mind. It comes in aqua (shown above), light citron, and vibrant flame. I'd, without a doubt, wear all three at the same time.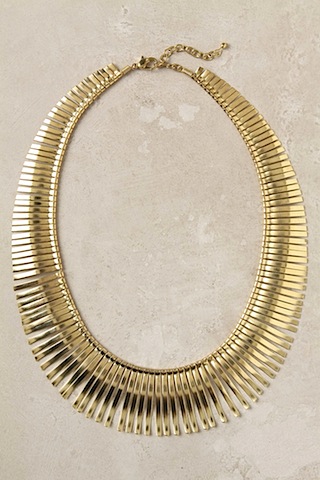 Statement necklaces are so much fun and great gifts because the average lady probably doesn't treat herself to jewelry too often. This Roundabout Fringe Necklace, from Anthropologie, could easily be dressed up or down.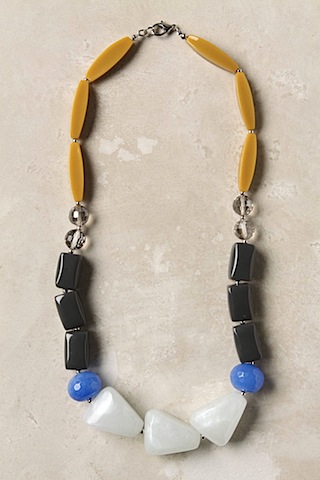 This Rocks and Stones Necklace knows no bounds. Wear it with jeans and a v-neck t-shirt or a fancy blouse and you're good to go.
I can't believe yet another year has gone by so quickly. Where does time go? I hope everyone enjoys the holidays, all the food, and family time!
[Chels]