Over Memorial Day weekend I went down the Cape to my friend Melis' parent's house. As always, there was a fantastic spread of food but the thing that stood out the most was the lemon hummus that Melis' relative Mark had made from scratch. I think I hovered over the dish the entire afternoon dipping every piece of produce in it 😉 After gushing over the delicious hummus, Mark was so kind to give me his recipe!
Here's what you need: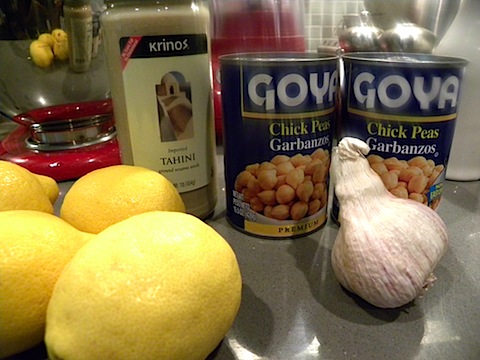 • 19 oz. of chickpeas
• 4 lemons, juiced
• 6 cloves of garlic
• 1/4 cup tahini
• salt to taste
• 1/4 cup of olive oil to smooth (I actually forgot to put the olive oil in, because I'm brilliant and get distracted like a 3 year old, but it still tasted great!)
Here's what you do:
The directions are very simple… Just blend all of the ingredients together in a food processor until smooth!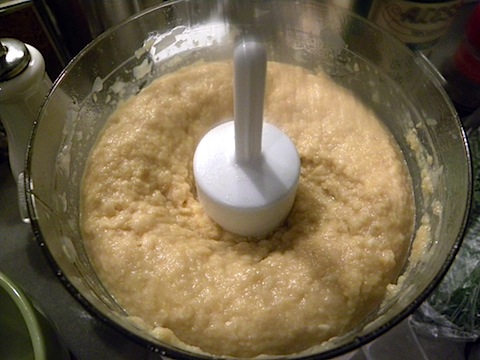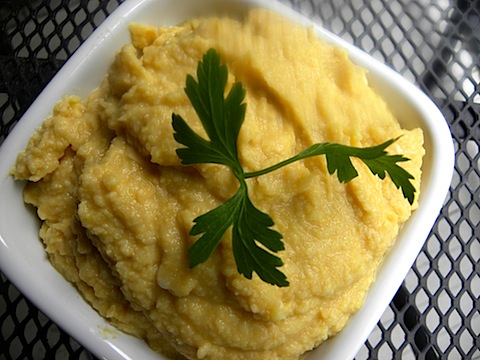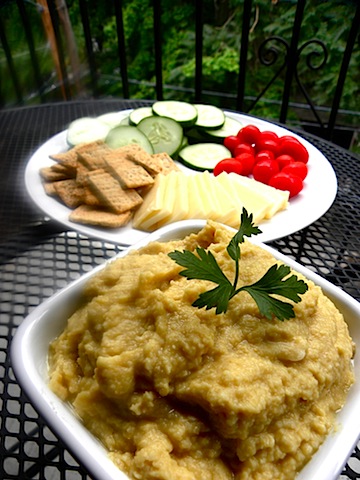 With the refreshing citrus hints from the lemons this is the perfect appetizer to bring to a Summer party or if you're entertaining at home. I mean, we already know it's a huge hit 😉
Thanks for the recipe Mark! It's definitely a keeper!
(Also, pardon the "ghost" in my pictures… looks like some steam or something is on my lens? Not having the best of luck with technology this past week!)
[Chels]