Let me start by saying I absolutely love mini and personal sized items. Mini cakes, cupcakes, pies, (any sort of mini food)… ummm clothing and shoes for small children. You get the idea.
So when I saw this recipe for Little Cheesecakes with Strawberry Sauce in a Food Network cookbook, I bought the book (I actually only paid $3.99 at a local bookstore!) and made the cheesecakes for Easter. The recipe calls for very simple and inexpensive ingredients [chocolate graham crackers, semi sweet chocolate chips, unsalted butter, cream cheese, sugar, eggs, vanilla extract, and orange zest].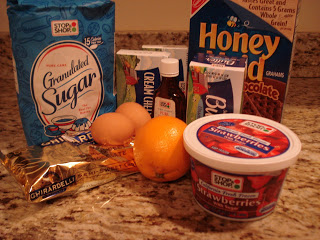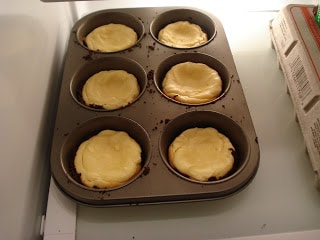 In a clean food processor pulse the cream cheese, sugar, eggs, vanilla, and orange zest until smooth; divide the filling on top of the already baked crust; bake until the rims are almost set for about 30 minutes; cool cheesecakes on a rack, then refrigerate (uncovered) for about 2 hours.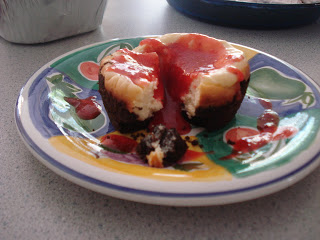 yum yum yum 🙂
[Chels]