Friday night (the night before our big bash!) Sues and Kate came over to my apartment for a night filled with stuffing lots of tote bags. Some of our favorite companies from the past 2 years graciously offered to ship us products, coupons, and food for our guests to enjoy! Before the girls came over I attempted to arrange all of the goodies around the front hallway so we could form a little assembly line 😉 We were like machines and thankfully were able to fill all of the totes up in one night! Thanks so much to Kate for offering to help… such lovely friends we have! 🙂
Check out all the boxes… that's only one side of the apartment too, eek!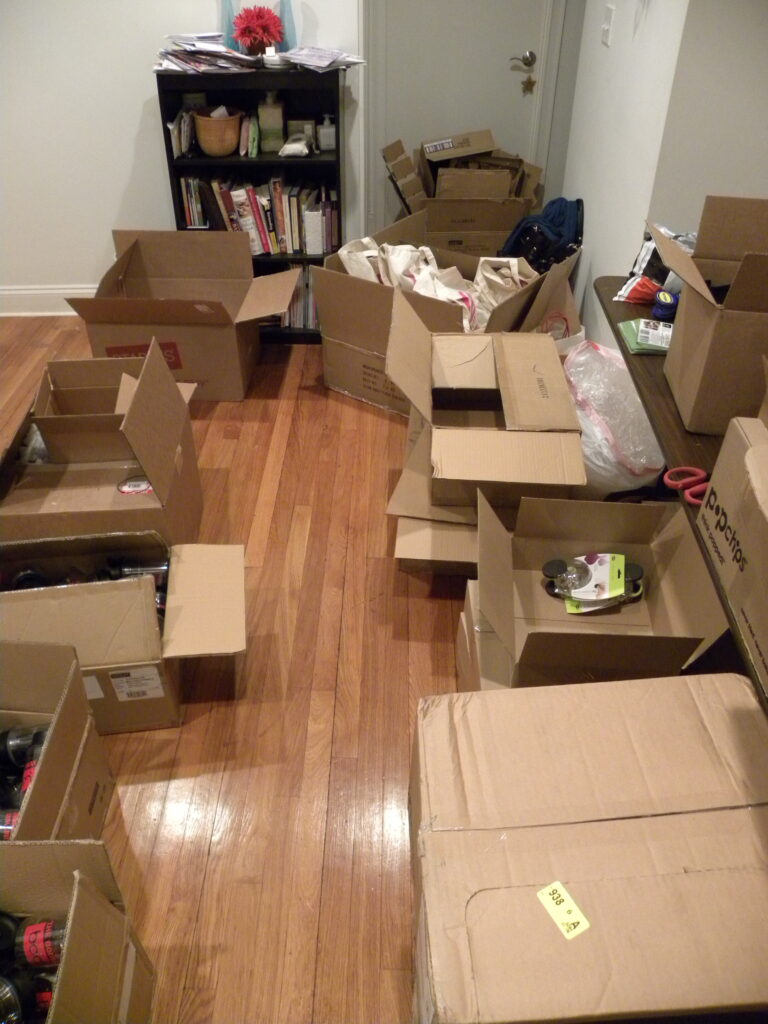 As far as the actual totes go… I don't think they could have been any more perfect! We fell in love with them the second we saw them! The one and only Justo offered to make them for us since he's a professional and all 😉 Check out the front and back of the bag! So in love and we can't wait to rock them all around Boston and beyond, hehe.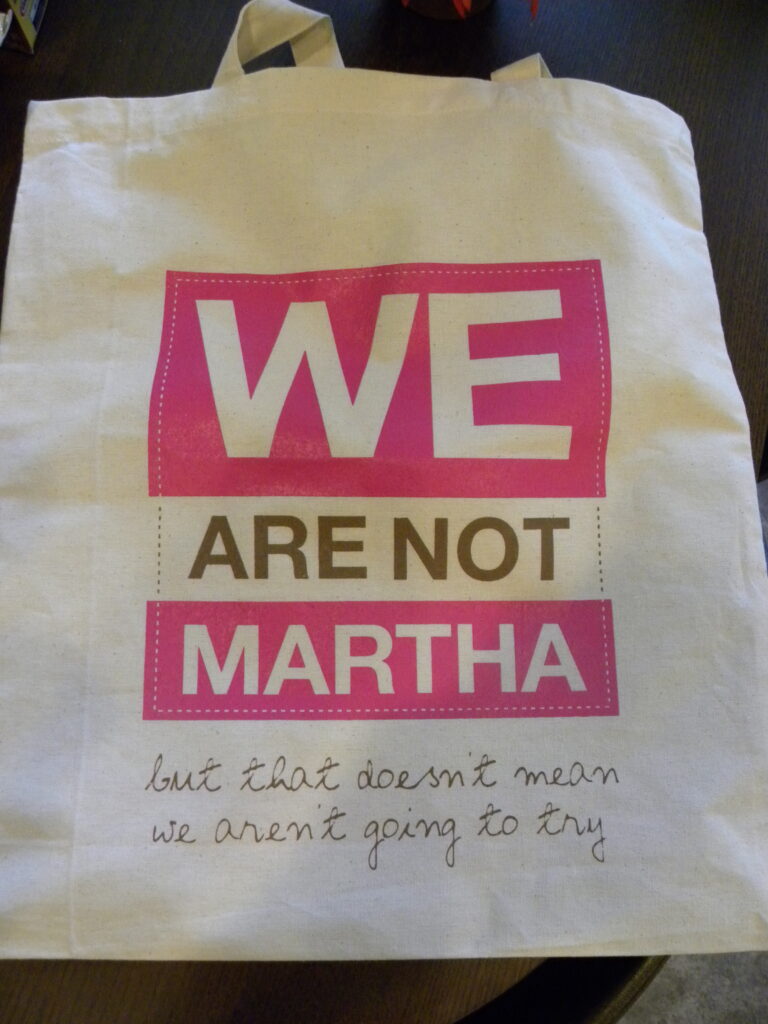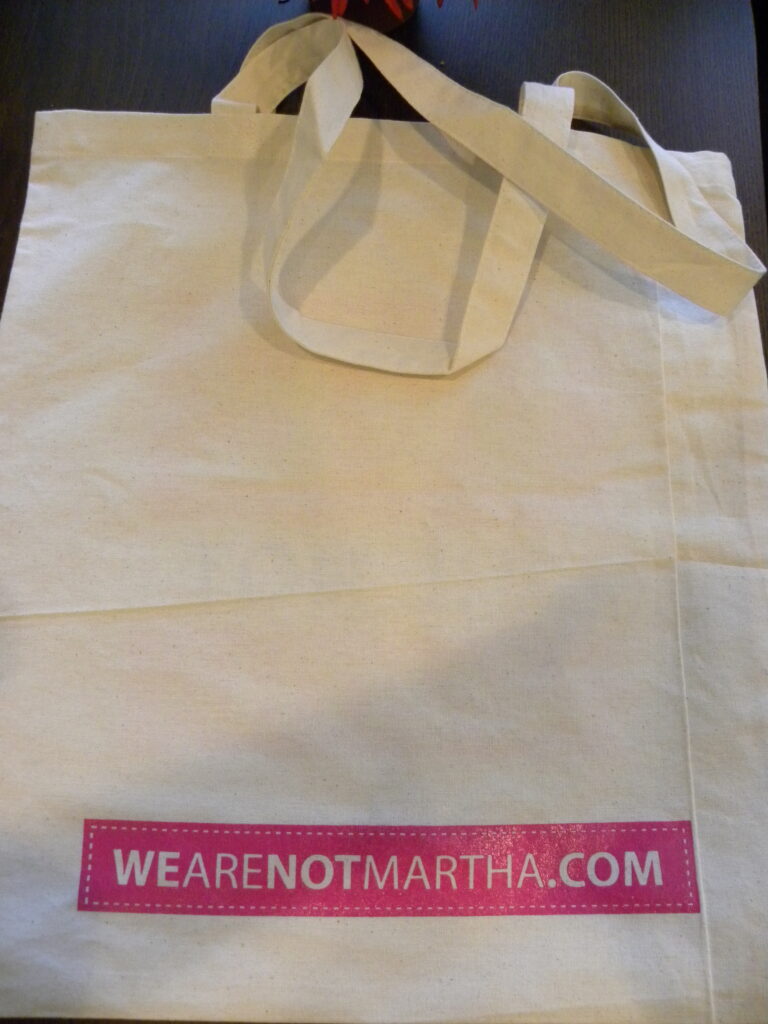 What was inside the totes, you ask?
Bodum Travel Press. Bodum is such a neat company, I love their design aesthetic! Check out their products on their website… their toasters are so much fun!
Chef'n Garlic Zoom XL. We've talked about Chef'n before… ok more like raved about Chef'n. Their products make such sense, are incredibly sturdy, and are just simply lovely. Not to mention the people who work for them are out of this world. I think it's fair to say that both Sues and myself would very much enjoy having our kitchens outfitted with these products! Chef'n sent us the Garlic Zoom XLs and now each of our guests who attended our party can enjoy them too and not have to worry about stinky garlic hands ;)!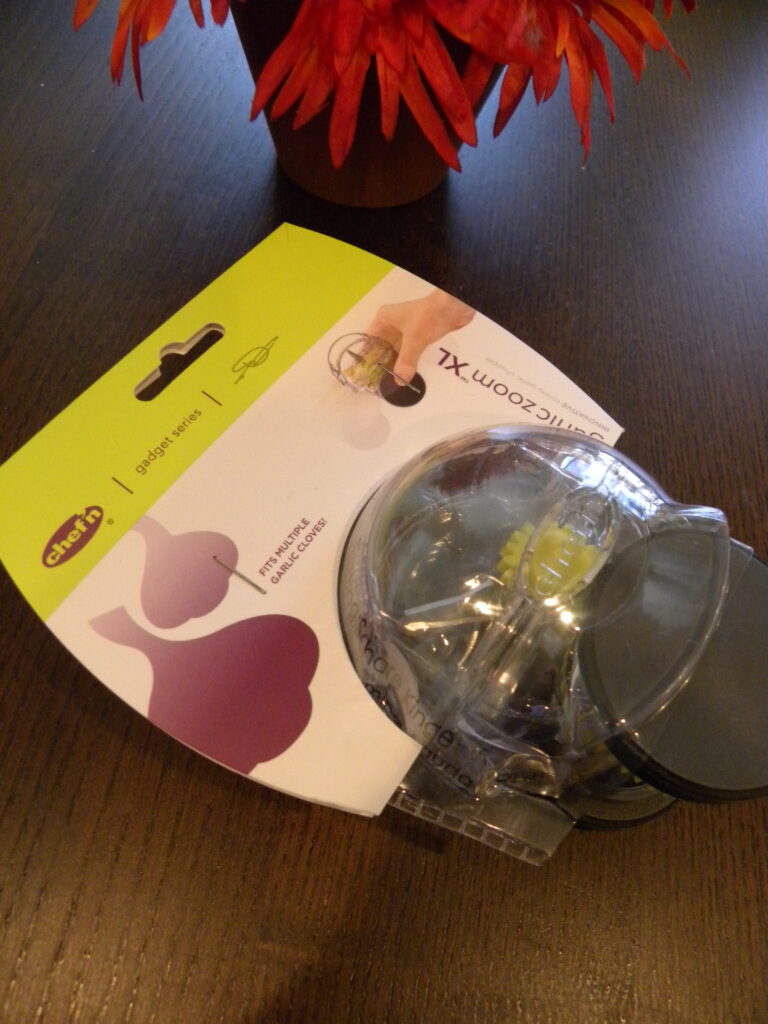 RedPlum Coupon Organizers. Remember before the holidays I went to the My Frugalicious Holiday event sponsored by RedPlum, the coupon, deals, and savings website? Well they sent us their coupon organizers to include in our totes! I think this time of year is perfect for getting organized and some coupon clipping! Especially since whenever I have a coupon I always lose it in the black hole that is my purse 😉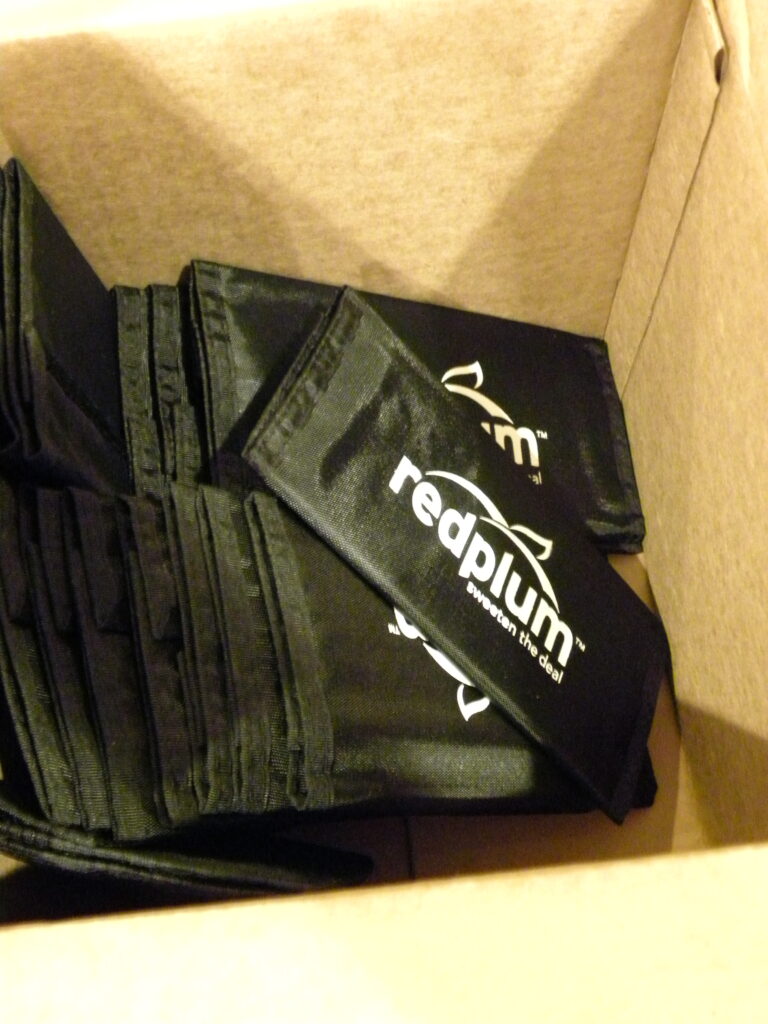 Groupon Skittles. Most of you probably already know that Sues is the Community Manager for Groupon Boston, the deal a day website that is taking the world by storm 😉 It was necessary to include Groupon in our swag bags!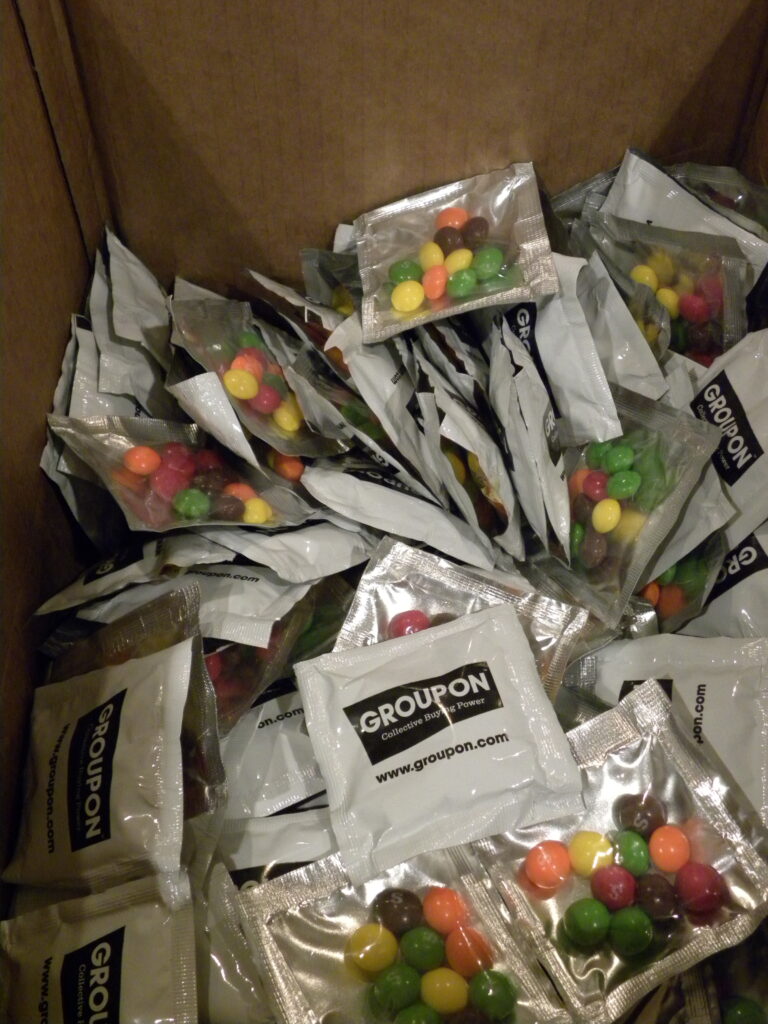 Butterball Goodies. Working with Butterball this past holiday season was one of the best opportunities we've experienced through blogging! Our lovely friend Heather, the Brand Manager at Butterball, sent us Butterball pens, recipe cards, and magnets! No swag bag is complete without a good writing instrument 😉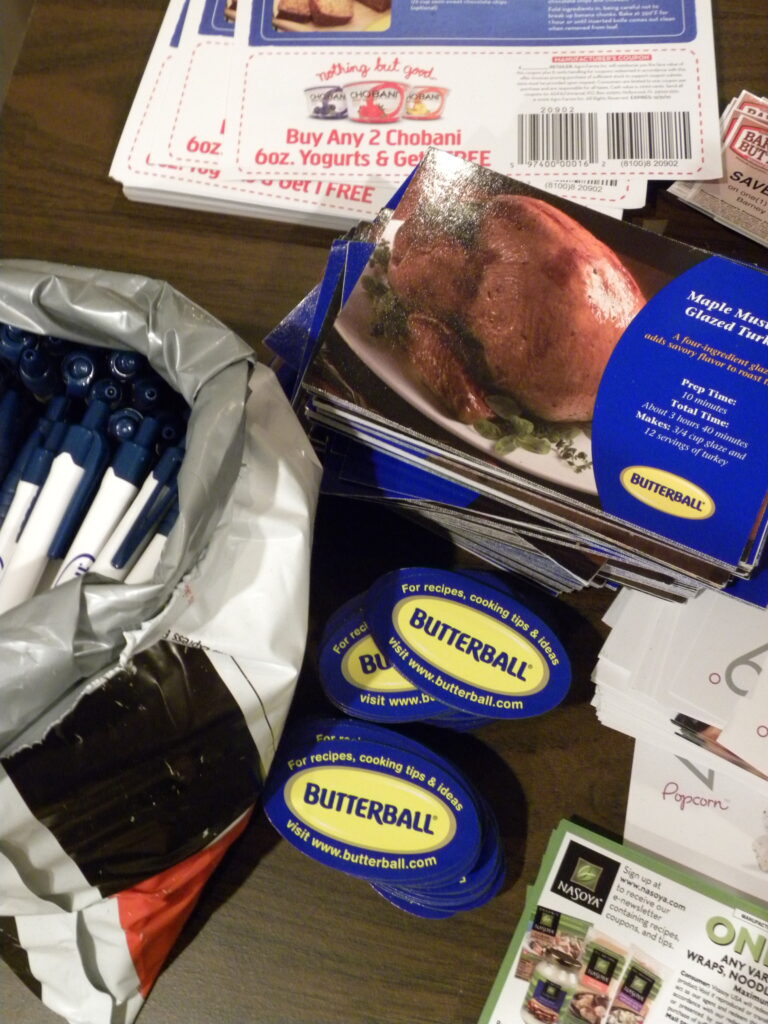 Flavrz. We discovered a lovely little company called Flavrz at last year's down:2:earth expo. We each bought a couple bottles of Flavrz drink mix, we loved it so much. So, we're thrilled to be including a sample packet of Flavrz in our swag bags. This drink mix is great for adding some flavor to your water without a lot of calories! It's all natural and totally delicious!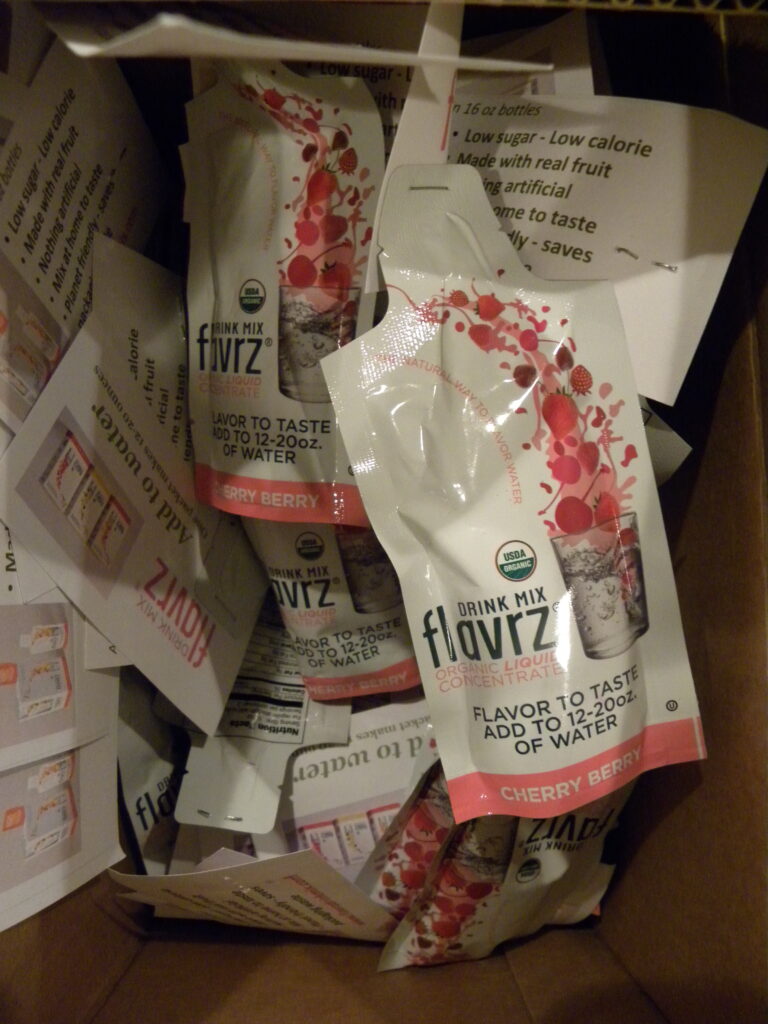 Lots of coupons! Nasoya, 479 popcorn, Barney Butter and Chobani coupons! Barney Butter also sent us samples! Four brands that we love, love, love! I actually just purchased Chobani Pomegranate Greek yogurt the other day and it is absolutely delightful and refreshing!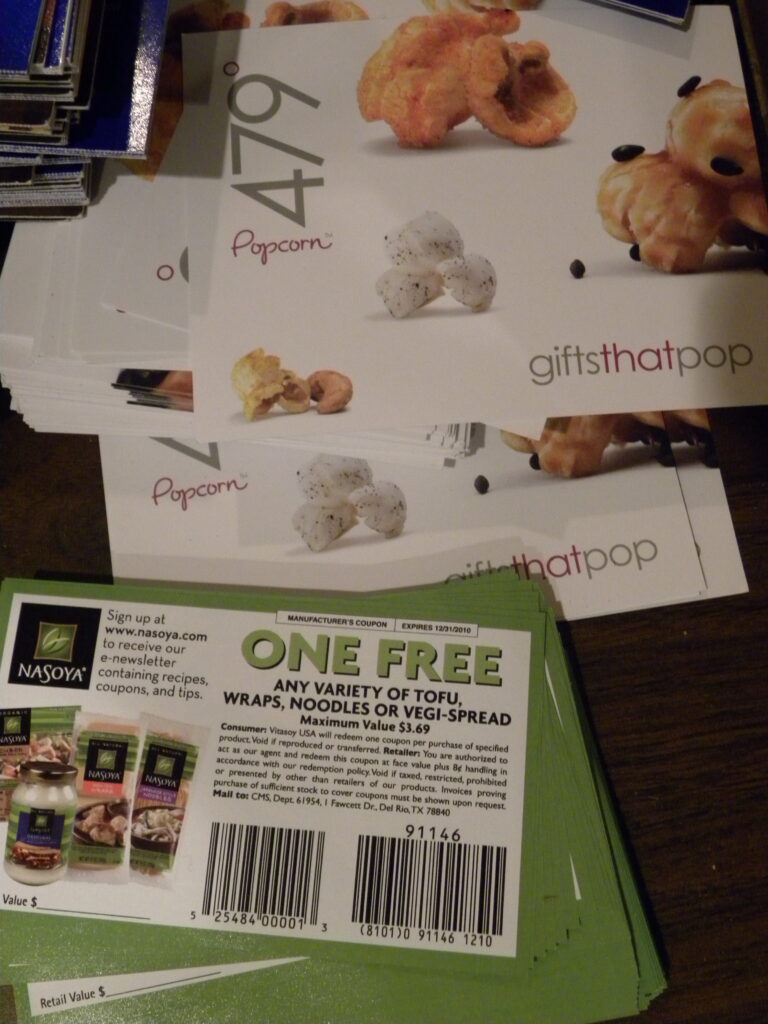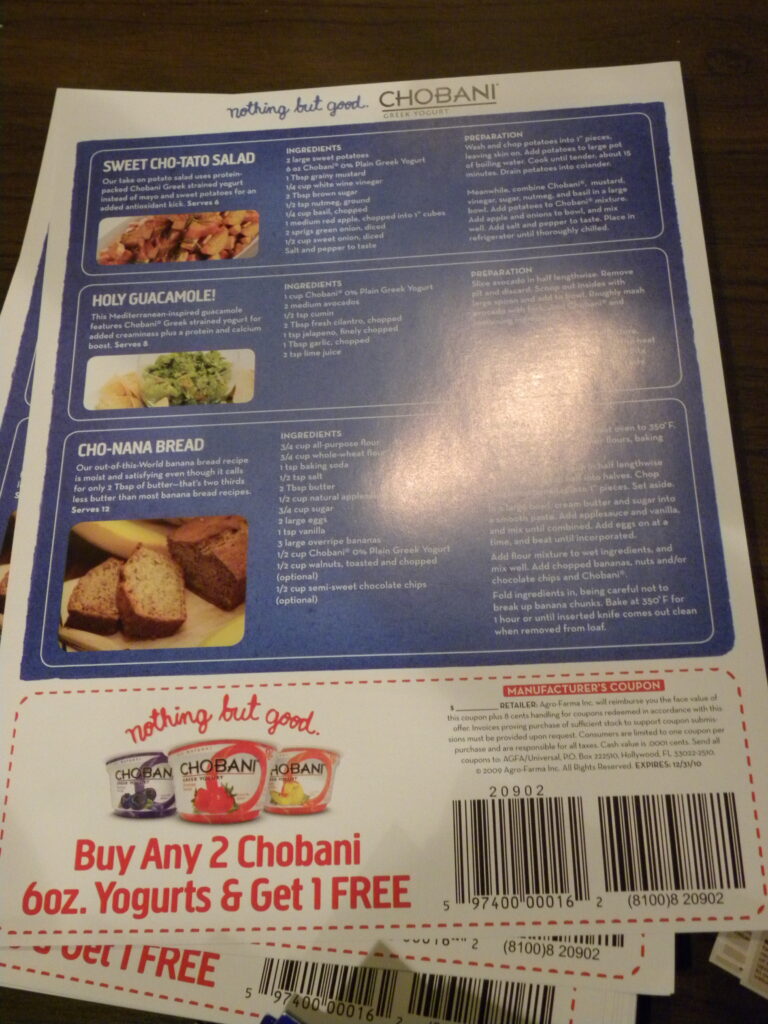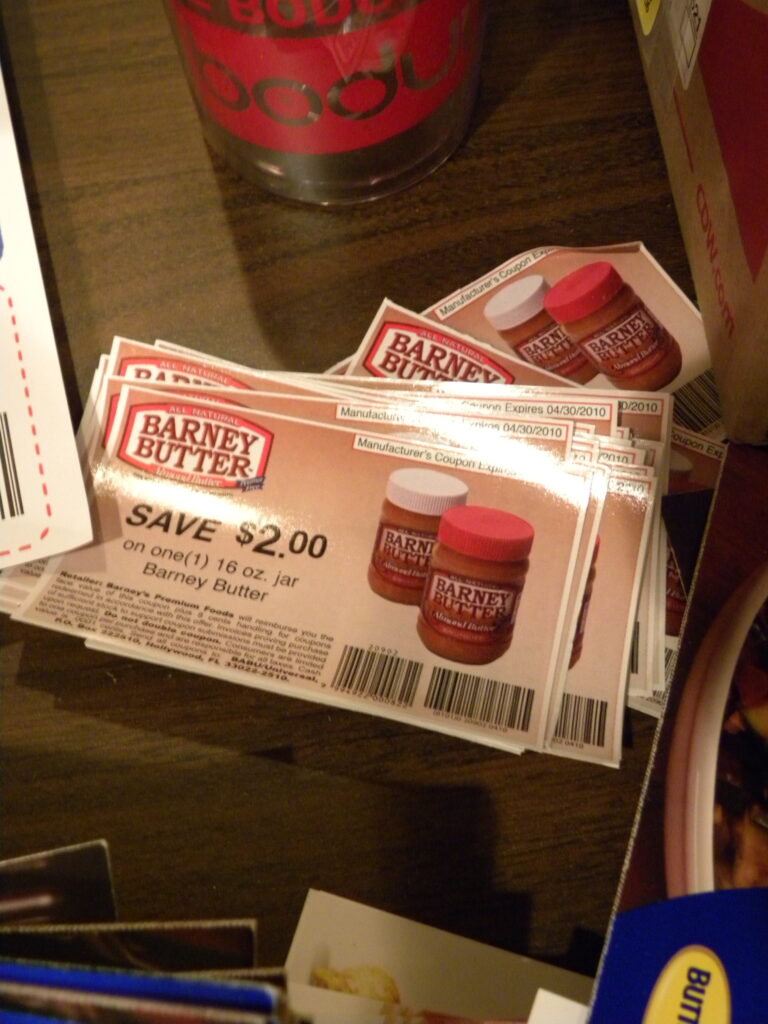 how2heroes cookies. Our first real video shoot was with how2heroes and we've loved them ever since! If you love cooking, eating, or watching people cook then you must check out how2heroes.com. It's a site filled with hundreds of videos of "heroes" in the kitchen and chefs whipping up some of their favorite dishes, with an organized and detailed breakdown of the recipe for you to make on your own. Lynne and her team kindly made us gingersnap cookies for our tote bags… they are absolutely tasty with a perfect kick of spice!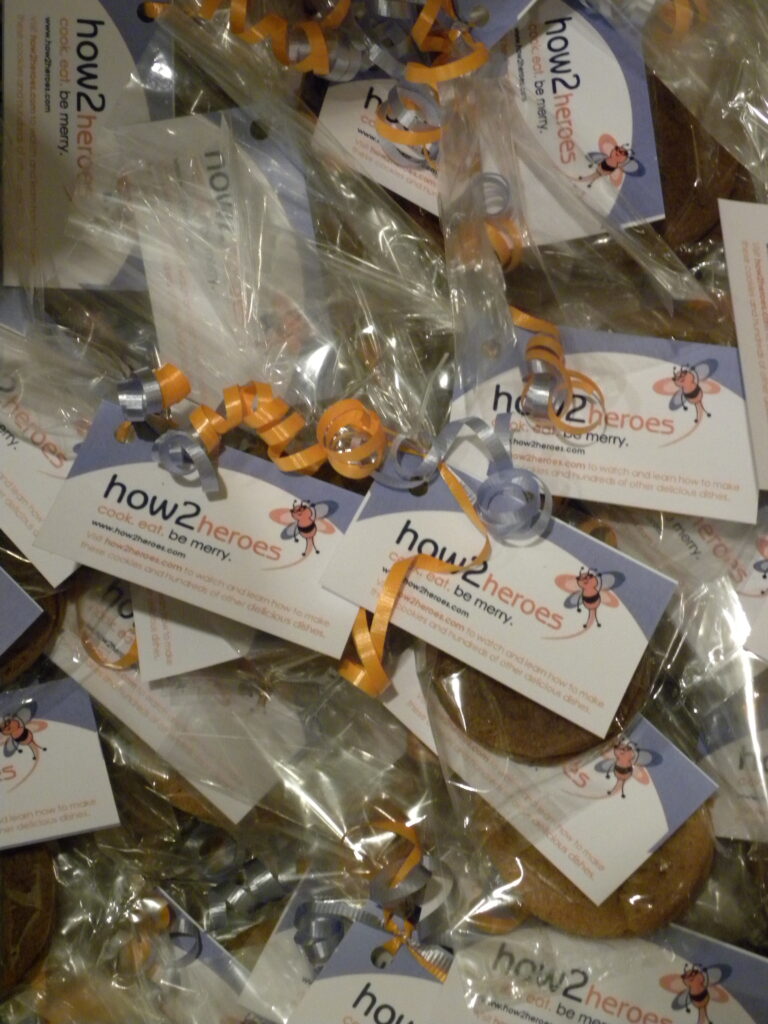 Popchips. Last and certainly not least, popchips… Our favorite chips that we always talk about! Popchips is another great company who make all natural chips that are never baked or fried. They sent us a huge "chipment" of all of their flavors in 8 0z. bags for our guests to enjoy!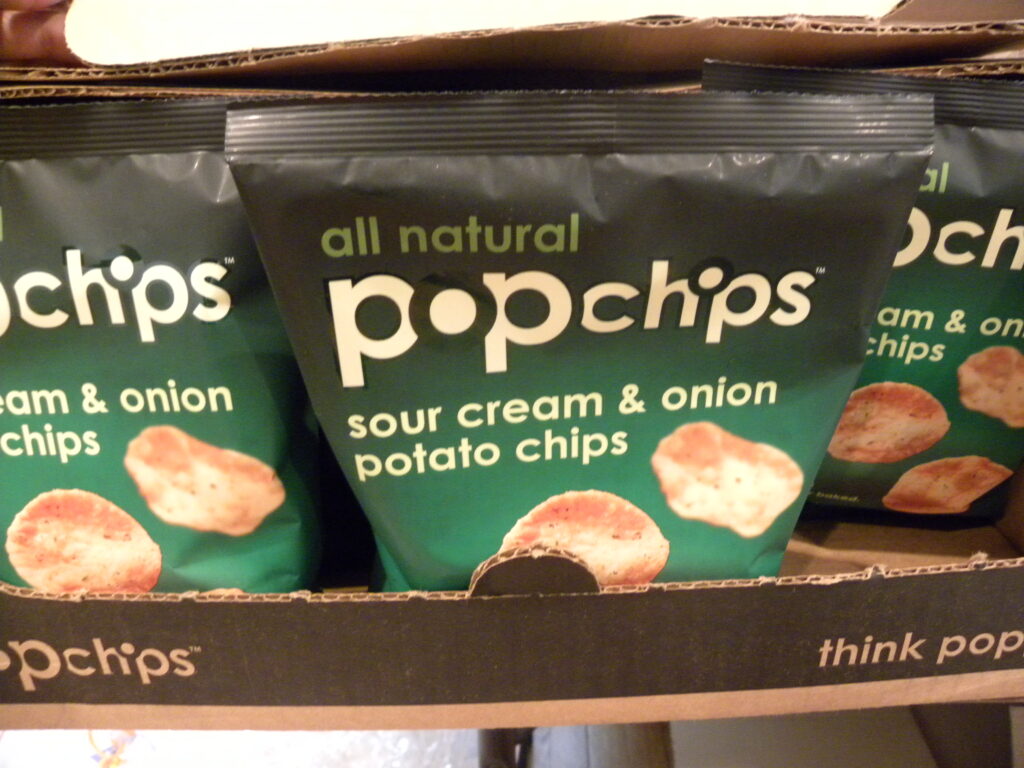 After all the totes were stuffed we organized them in boxes to drop off at the venue on Saturday afternoon. It was a long but very successful evening!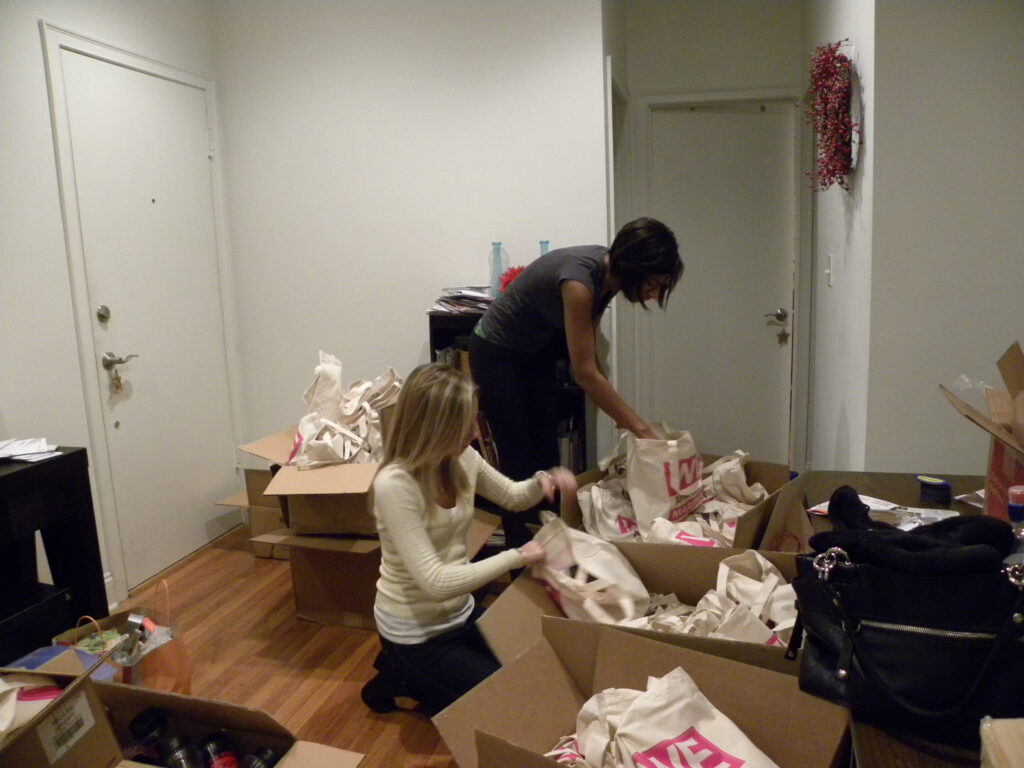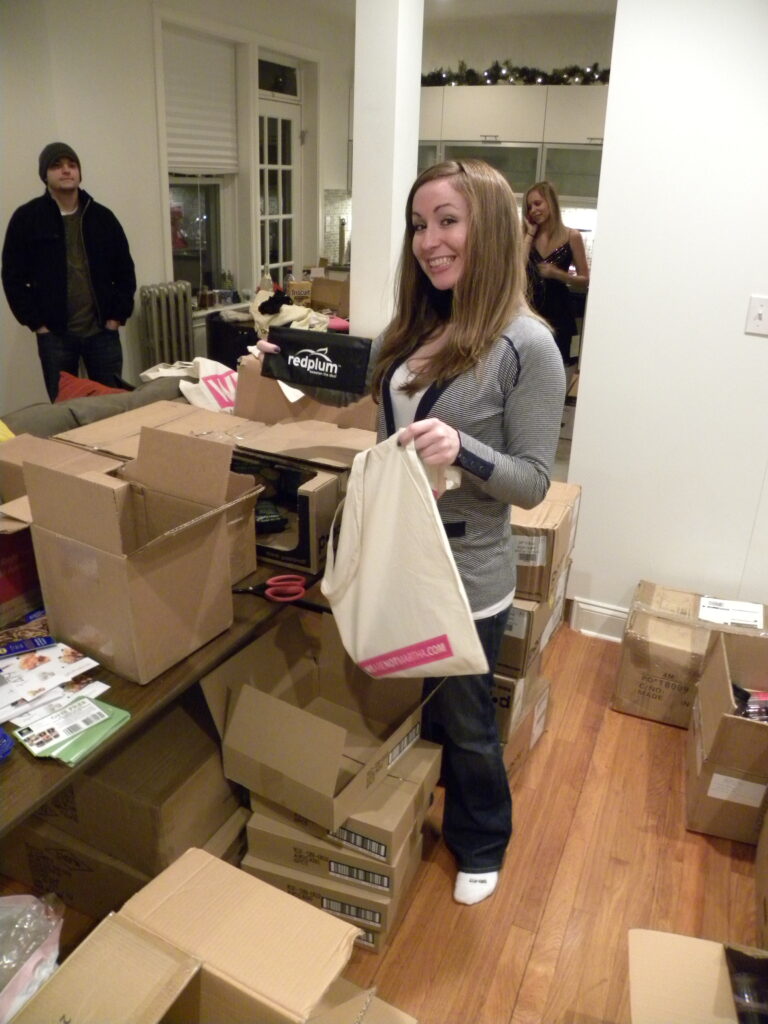 Sues made her famous taco dip for the night. Not only were we stuffing totes all night but we were "celebrating" 01810 day. It was 01/8/10 on Friday and 01810 is our hometown's zip code, hehe 😉 Since all of us girls grew up together in Andover, we deemed it necessary to recognize this historic date 😛 Check out the taco dip with the zip code spelled out in olives! We get fancy!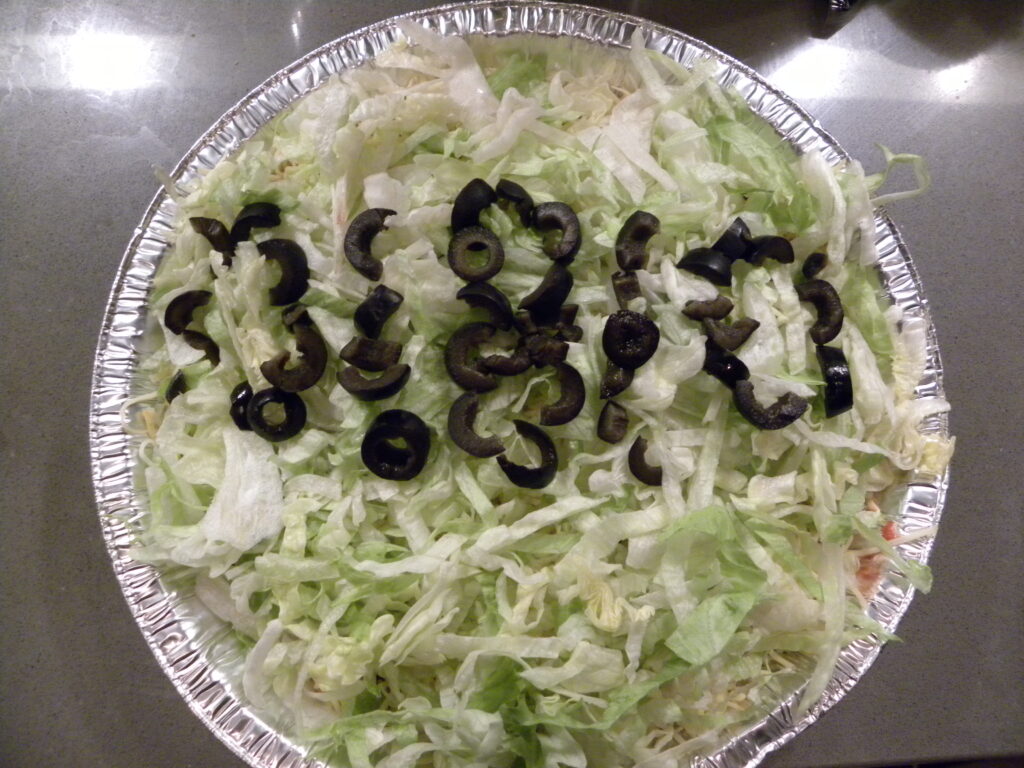 We can't thank everyone enough for all of their help in getting these totes together! Justo for designing and printing them, Kate for helping us fill them, Chris for helping us drive and carry them to the venue on Saturday and of course all of the wonderful companies who contributed to them! Thank you, thank you, thank you a million times over! We appreciate all of you!
[Chels and Sues]