A couple weeks ago we received an email asking if we'd like to participate in a demonstration lunch at Taberna de Haro, where Chef and owner Deborah Hansen would showcase three new recipes she created featuring Clementines from Spain. The timing couldn't have been better since both Sues and myself have been poppin' clementines like crazy lately; we were both excited to see alternative ways to cook with them and incorporate them into dishes. They're really the perfect fruit. So easy to peel, virtually seedless, juicy, and delicious!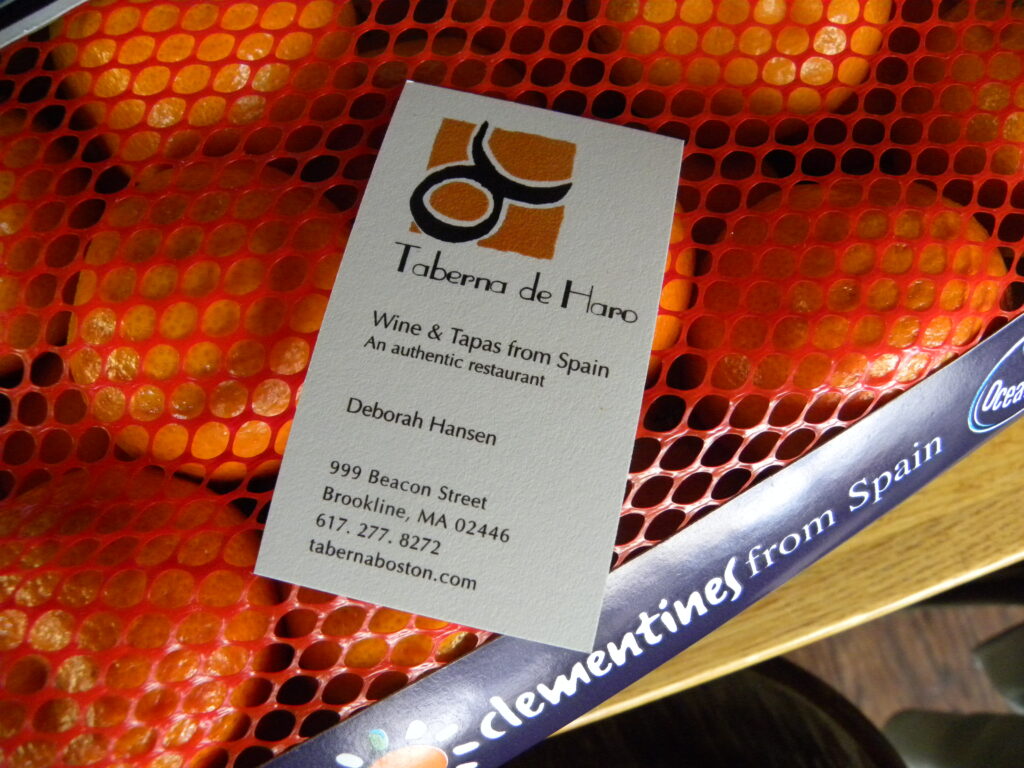 A little before 1 o'clock this afternoon, we met Richard and Rachel, two other Boston bloggers, along with Sarah and Elizabeth the lovely PR ladies for the Trade Commission of Spain and Clementines of Spain, at Taberna de Haro. The restaurant, filled with touches of Spain, is cozy and comfortable and the entire time we were there I forgot I was in Brookline. The decor, warmth, scents, and overall feeling at Taberna de Haro provided a nice escape from the hustle and bustle of the busy city. The restaurant also has a perfect little patio that opens once the weather in Boston starts cooperating… which I'm beyond excited to enjoy this year!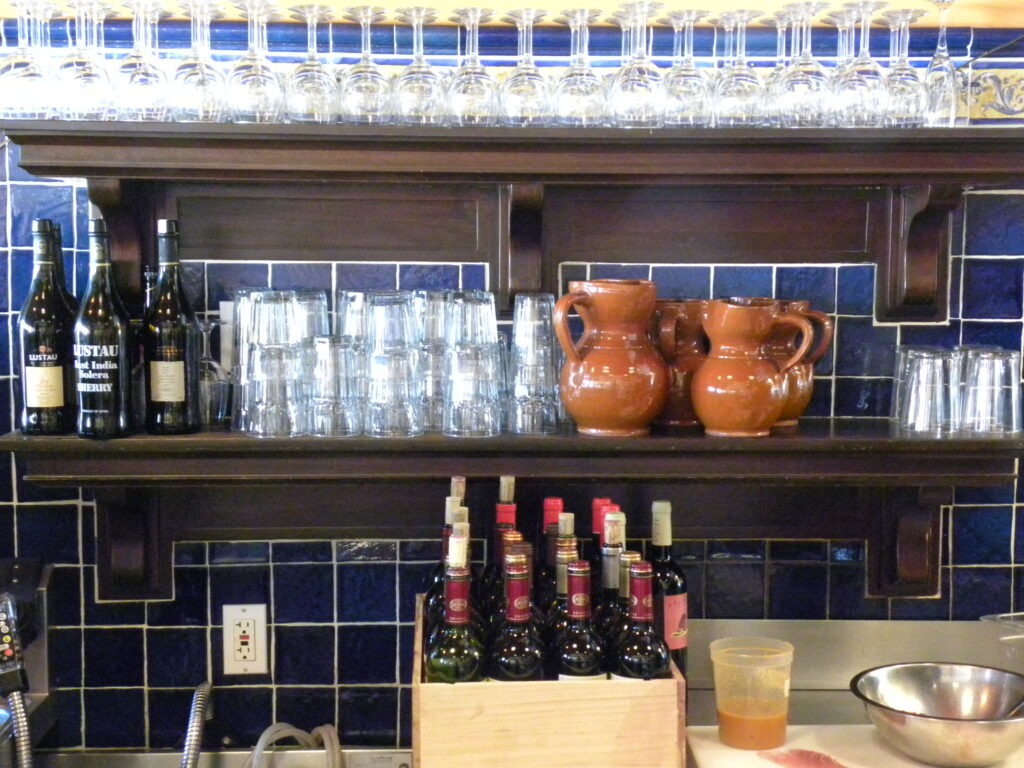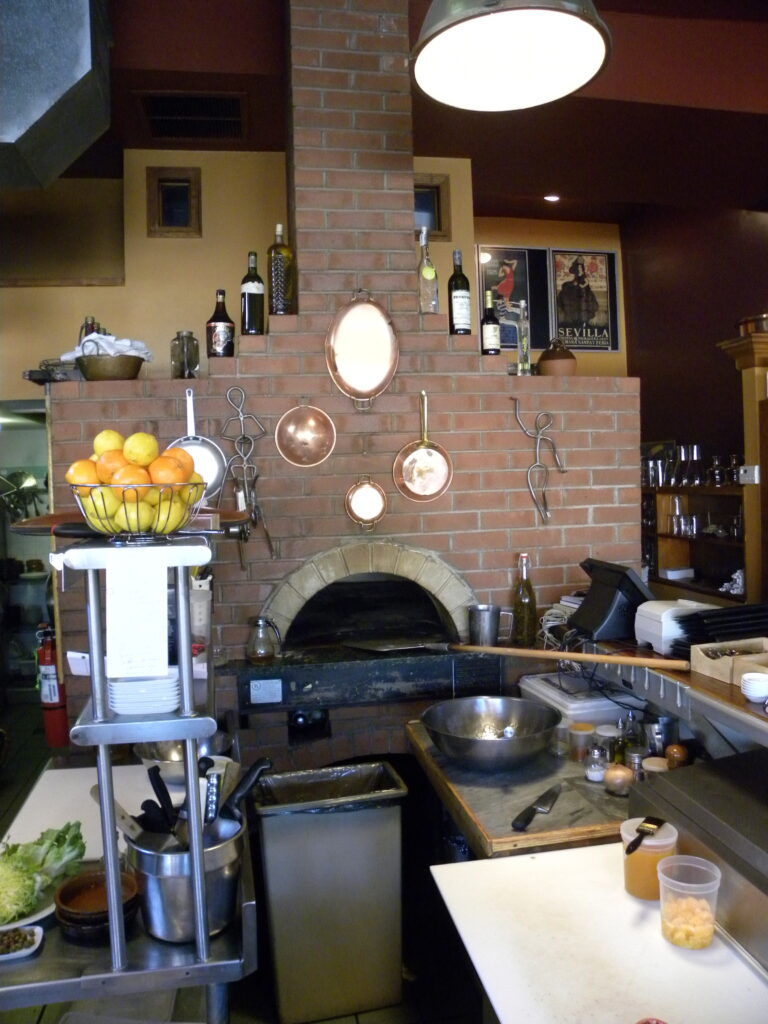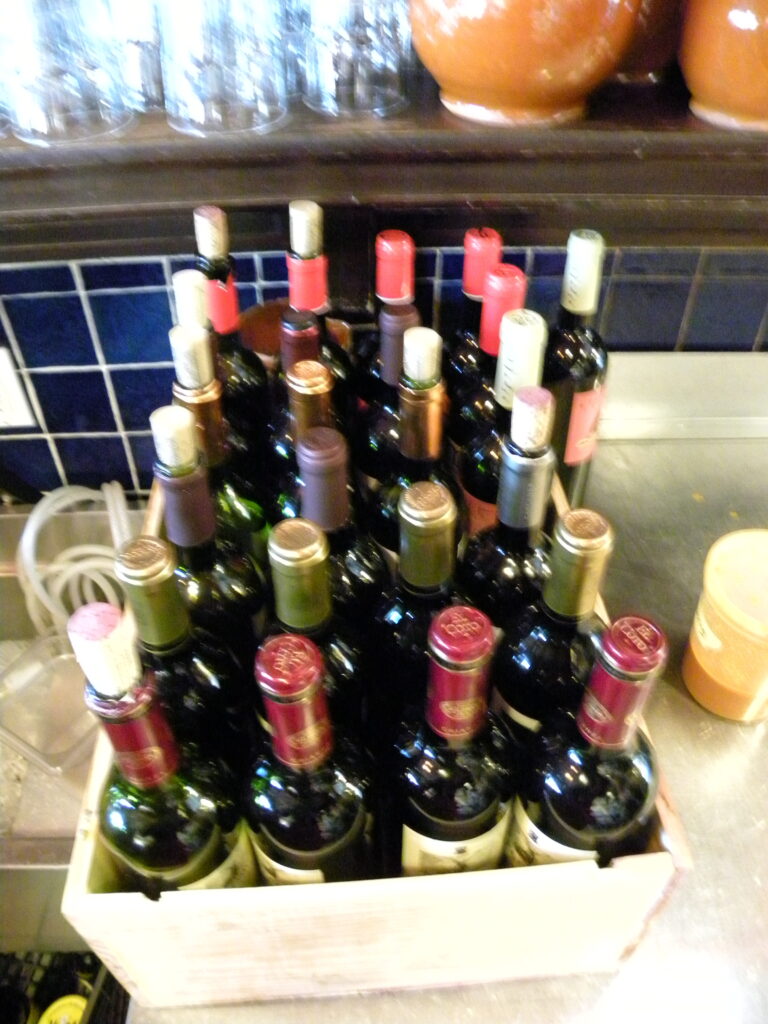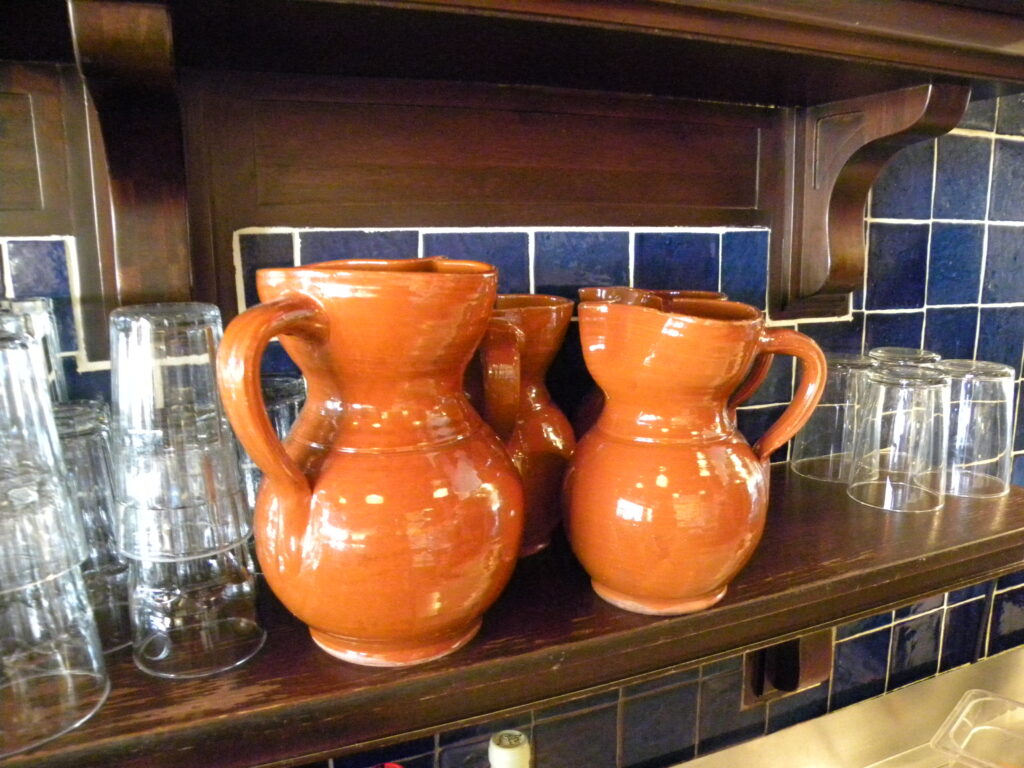 We all made ourselves comfortable in the kitchen and watched Chef Hansen begin to prepare each dish and talk about why she loves cooking with Clementines from Spain. She explained the importance of buying fruit in season and also how clementines are truly "fast food" because they require little effort to eat and are the perfect snack to enjoy on the go. I definitely related to this… I can often be found grabbing handfuls of clementines before I leave the house to munch on throughout the day. They're refreshing and nutritious and a great source of vitamin c during the bitter cold winters!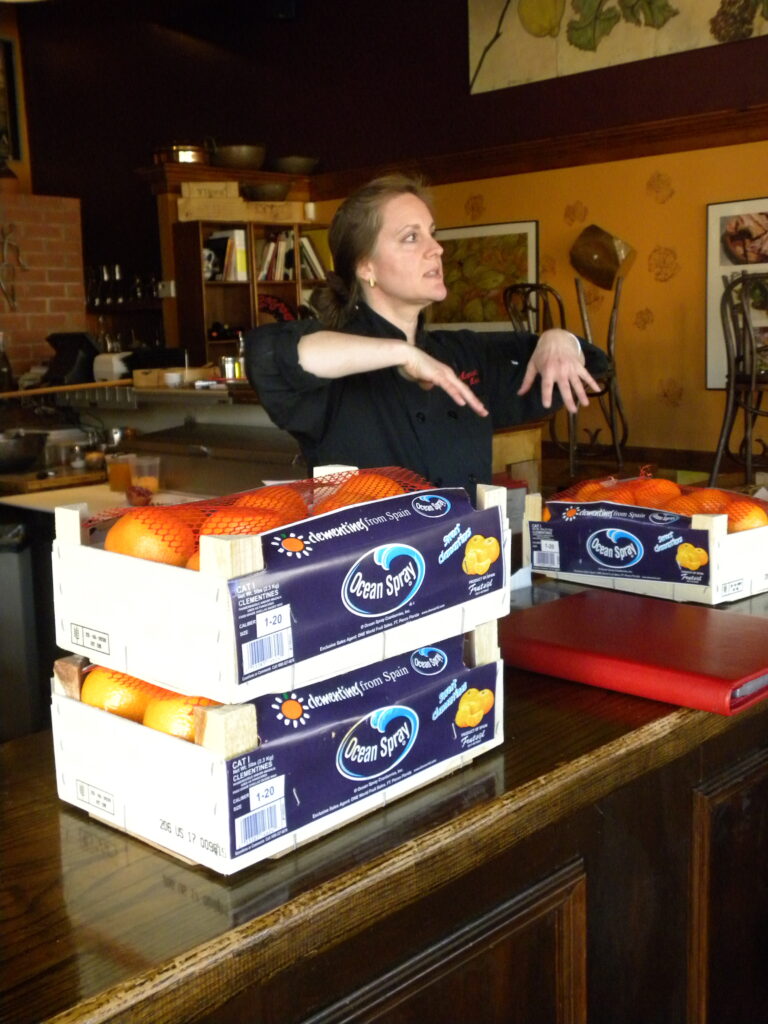 First on the menu, Escarole Salad with Clementines and Pomegranates. Incorporating nice wintery greens such as escarole and frisee created a substantial salad bursting with lots of unique flavors. Chef Hansen also used arbequina olives which are delicious! I need to get my hands on some of these as soon as possible, so flavorful with a bite of salt which played nicely alongside the citrusy clementines.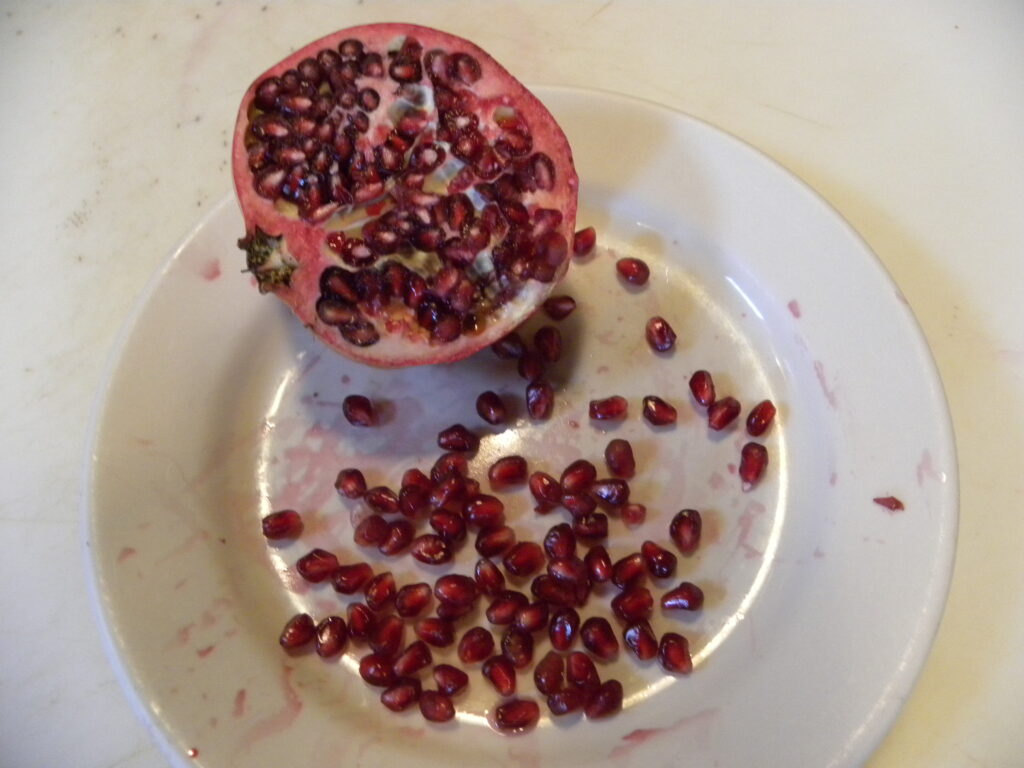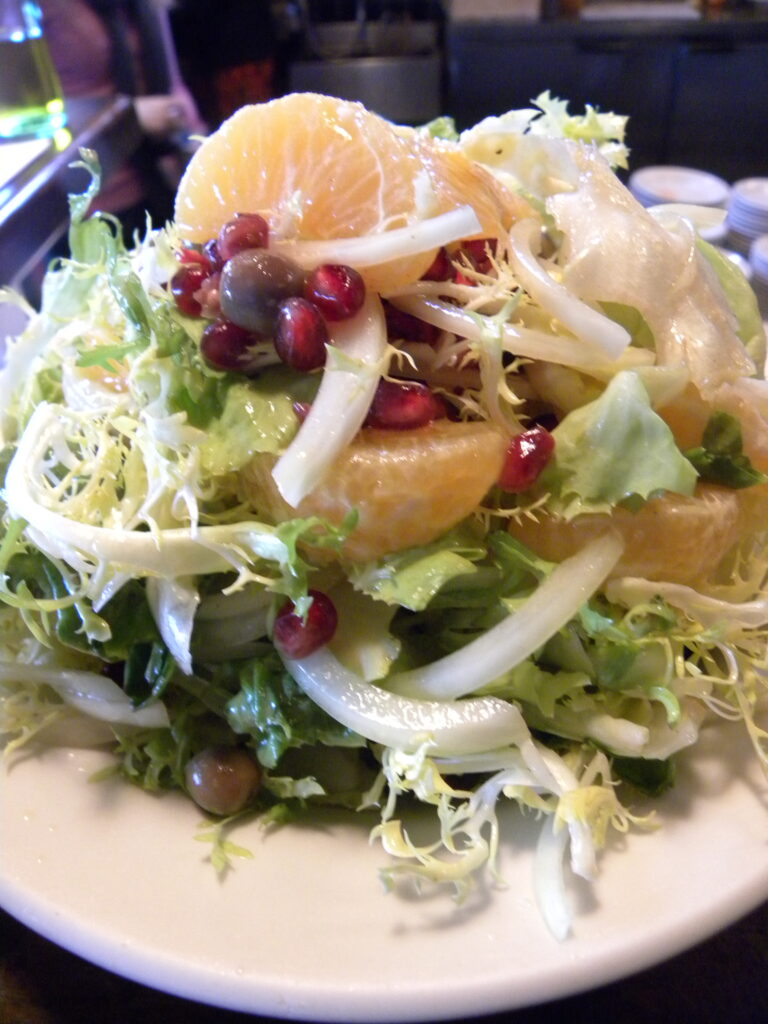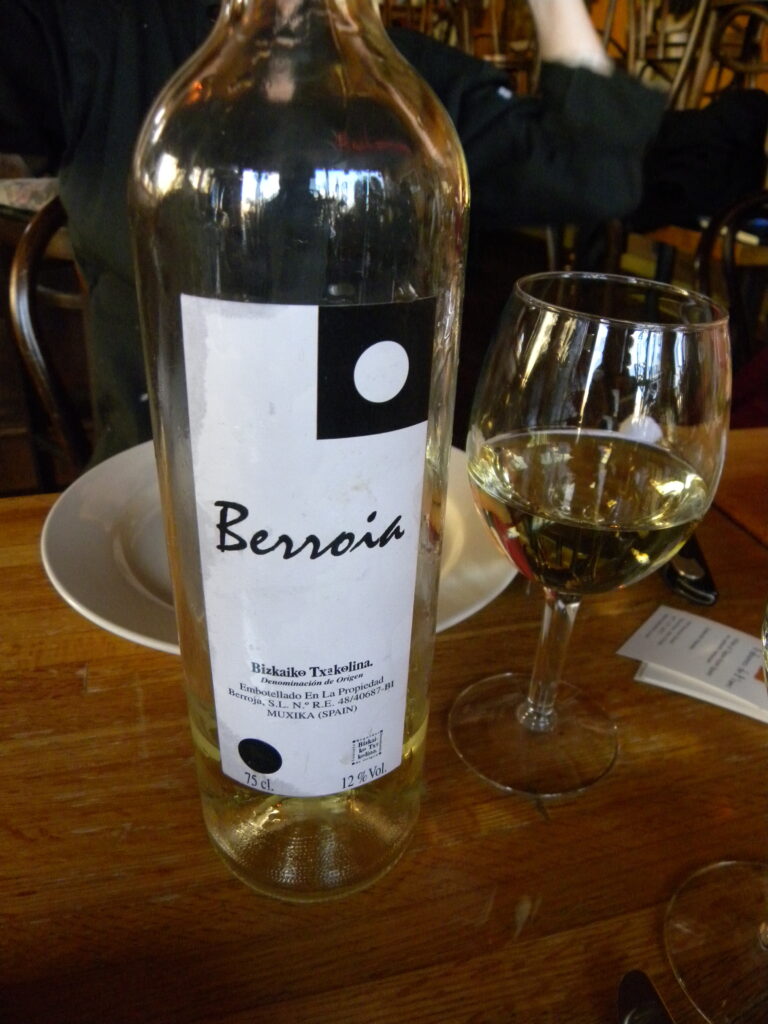 Next up on the menu was the Tuna Tartar with Clementine Juice and Red Vermouth. It was so interesting to see the clementines incorporated into this protein dish. Most of us are used to eating clementines on their own but it was exciting to see how the fruit mingled with, not only the tuna, but the other ingredients of garlic, extra virgin olive oil, sweet red vermouth, pimenton picanted (hot paprika from Spain), white wine vinegar, and soy sauce. This was a big hit!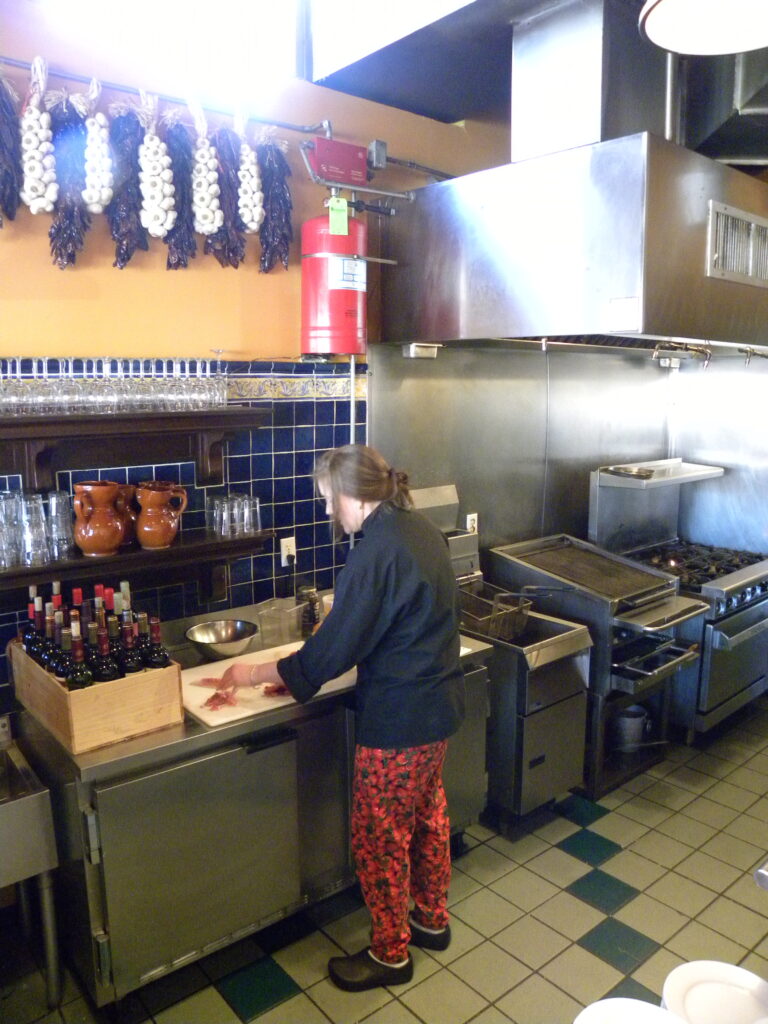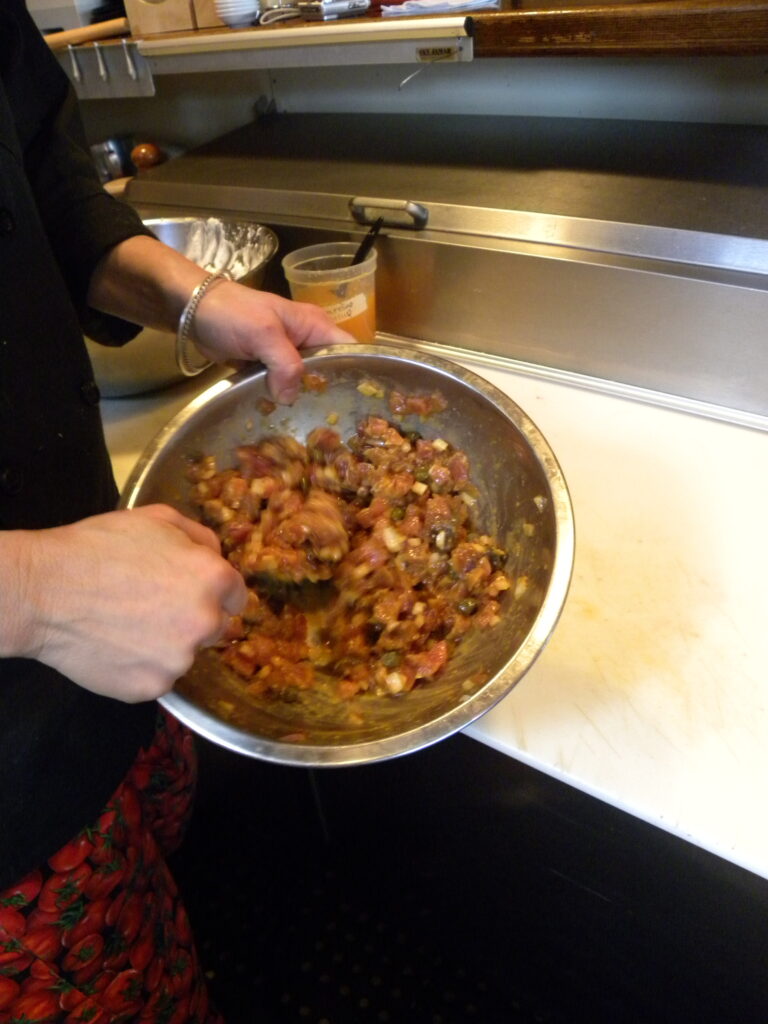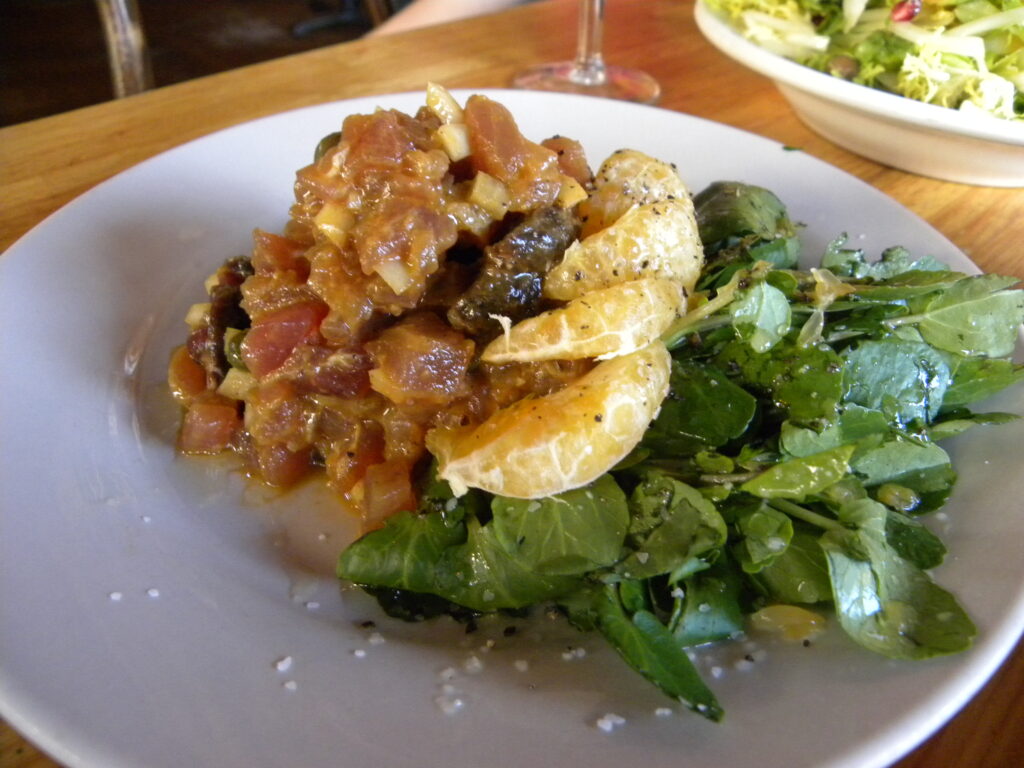 For dessert we enjoyed Clementine "Brazo Gitano" (Gypsy's Arm). It is a traditional recipe which consists of whipped cream rolled in yellow cake. Chef Hansen enhanced the recipe and put her own spin on it by brushing the cake with clementine syrup (all kinds of deliciousness!) and adding candied clementine segments to the whipped cream. I love a dessert that isn't overly sweet. This had such a subtle and refreshing sweetness. Oh, and we all had two slices… because we don't believe in wasting, but really, our bellies wanted more 😉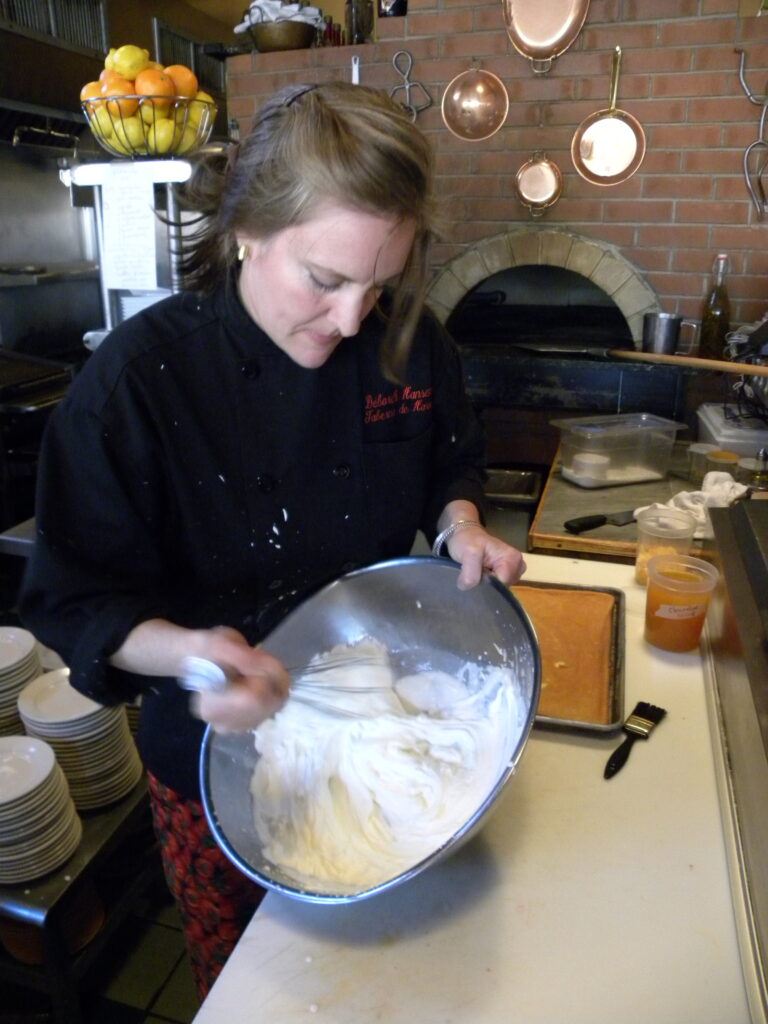 (there is nothing better than homemade whipped cream…slurp! Sues asked to lick the bowl… which is why we're friends)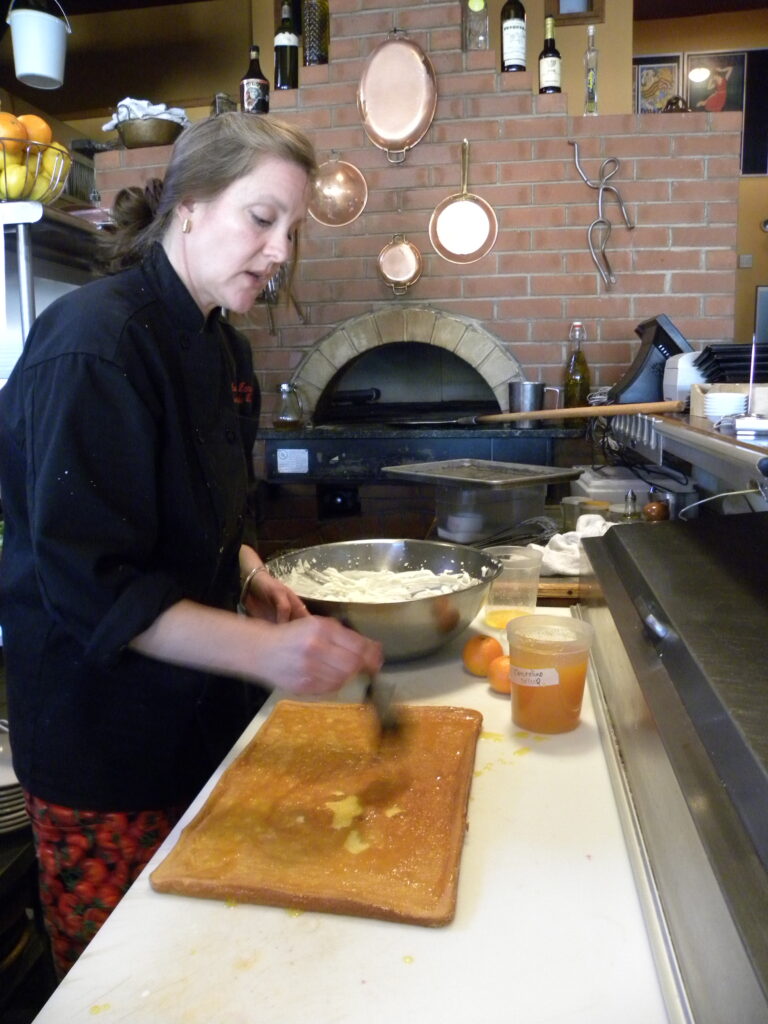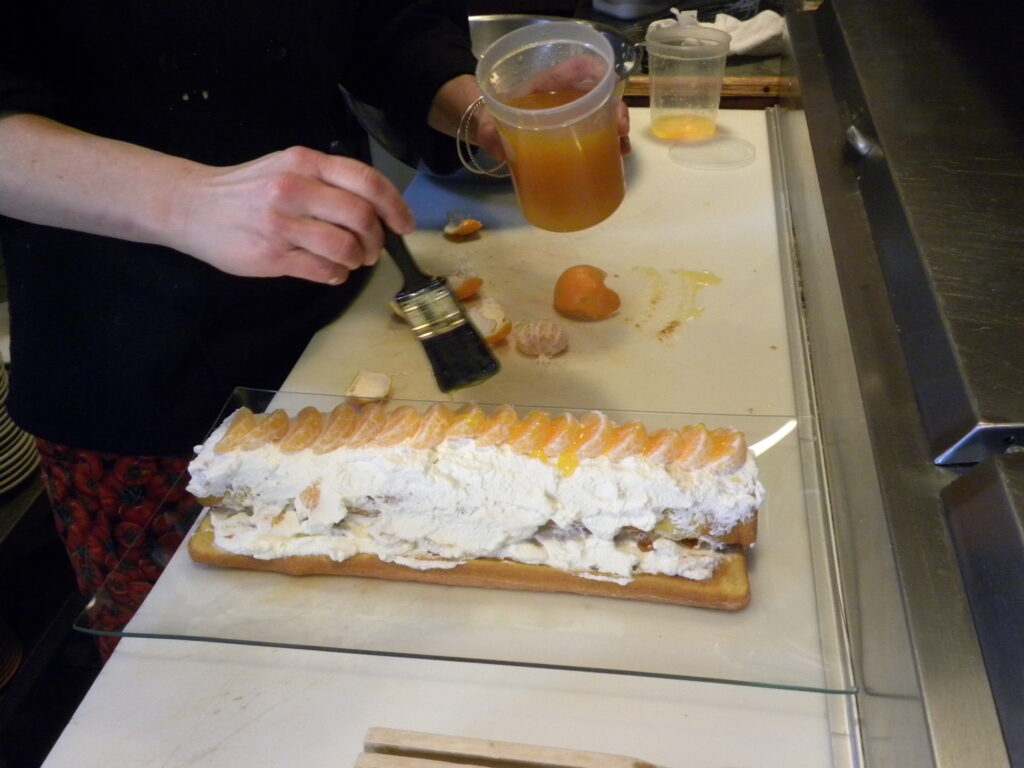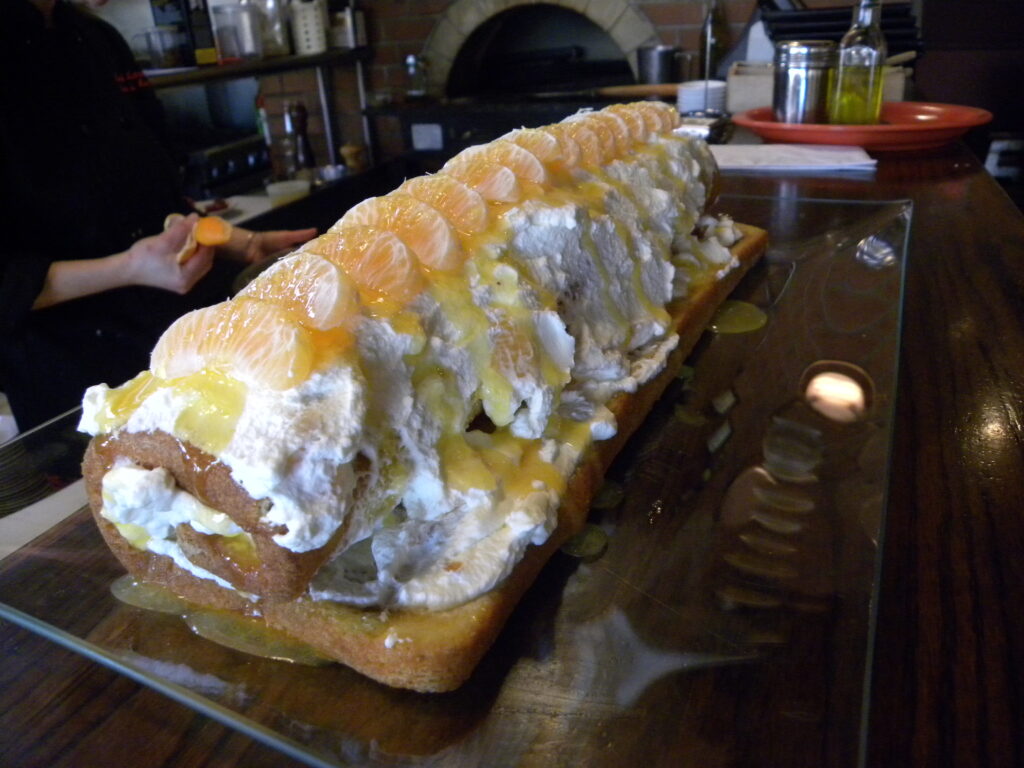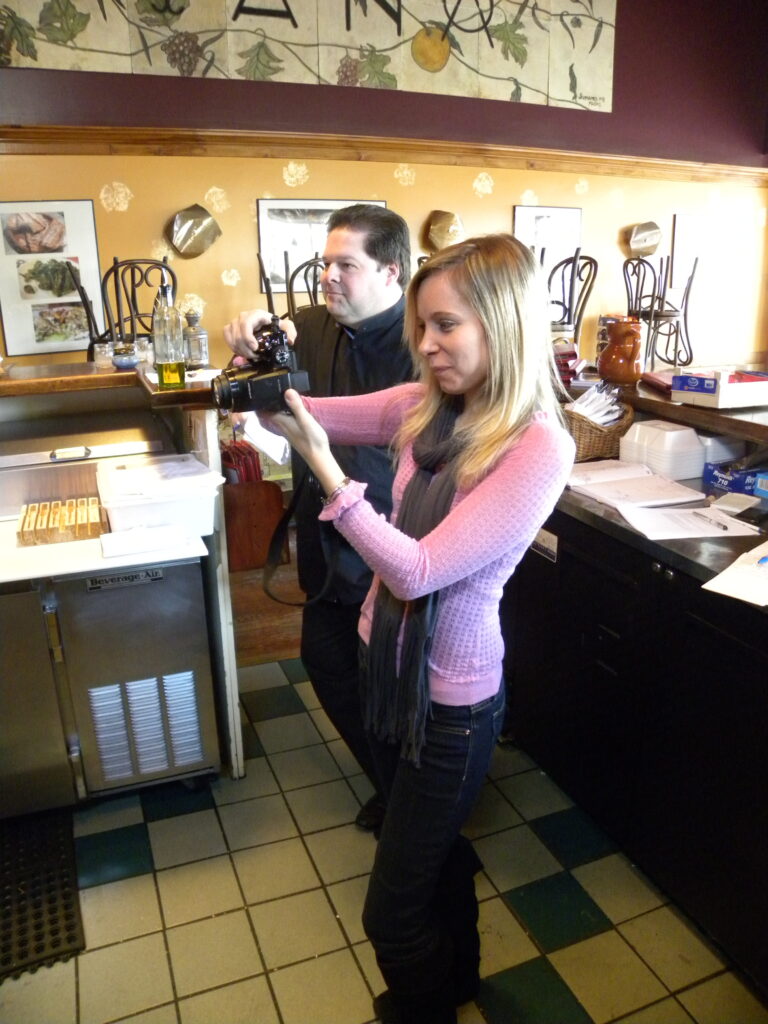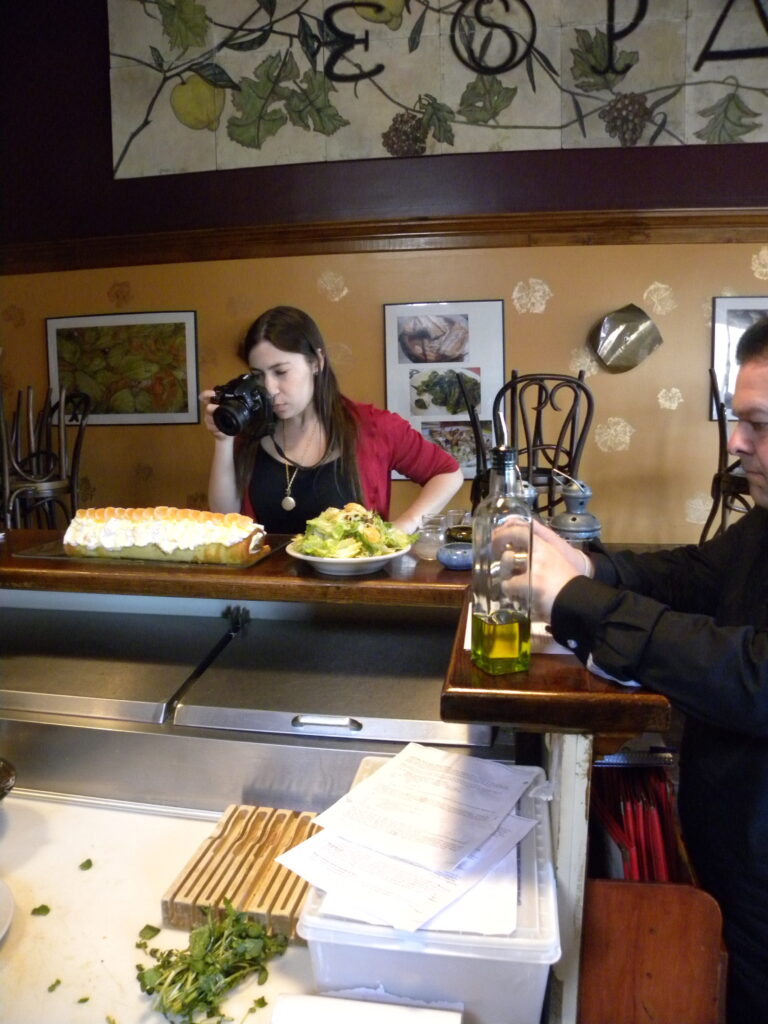 (Food bloggers are so intense… we don't skip a beat when it comes to the photo opps!)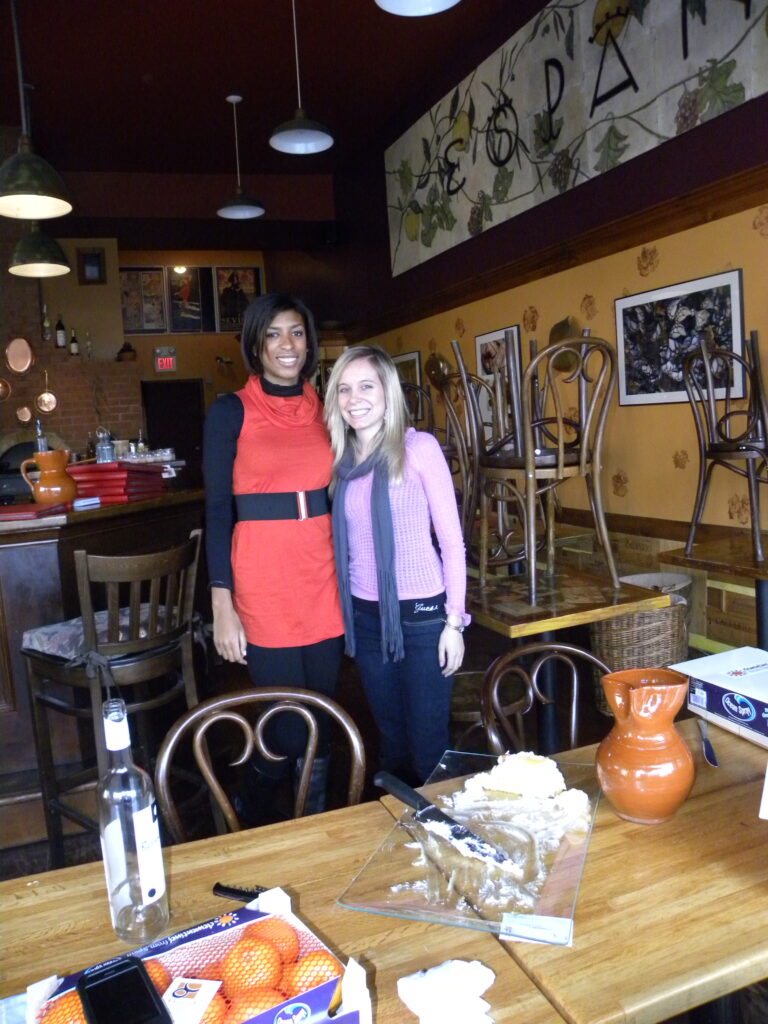 While we indulged in our 3 courses, we also sipped a delicious wine, listened (enviously) to Chef Hansen talk about her annual trips to Spain and the times she lived there. She talked about the benefits of enjoying good, fresh, seasonal foods. She is passionate about what she does and it easily shows. This afternoon was filled with wonderful food, kind company, lots of learning, and great conversations about topics we love. And we were all given our own crates of Clementines from Spain to take home, which I'm sure I will devour in a matter of days. Oh… also, the weather in Boston today was above average and sunny, finally. So overall, it was a terrific day!
More about Clementines from Spain:
• Since the number of people visiting food banks is on the rise, The Trade Commission of Spain is sharing the deliciousness of clementines by donating crates of Clementines from Spain to Feeding America in Boston. We love companies who do good things and give back!
• All of Chef Hansen's recipes mentioned in this post, can be found here, on the Clementines from Spain website.
Taberna de Haro
999 Beacon Street
Brookline, MA 02446
617.277.5609
(St. Mary's T stop on the C Line)
[Chels and Sues]