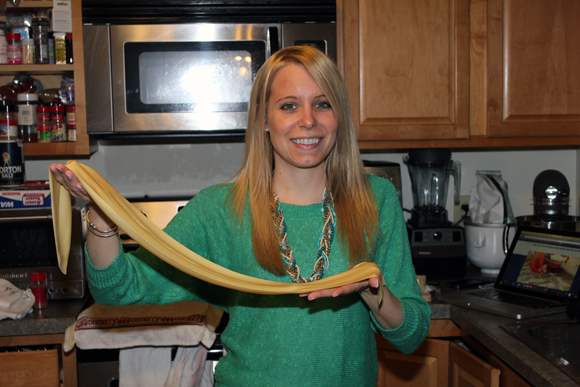 I'm pretty excited about today. Why? Instead of having a full post for you here, I'm going to tell you to head over to America's Test Kitchen's blog, The Feed, and check out my post there! You might remember I won a scholarship to the Test Kitchen's Cooking School about a month ago. Part of that scholarship entailed the opportunity to write a blog post for The Feed. I was assigned to blog about my experience with the homemade pasta lessons at the Cooking School. I can't even begin to explain how much I learned and how fun it was... Well actually, I did try to explain it, so head to my post and check it out!
A little side note on me: When I was in grad school, I was writing a paper on the magazine publishing industry and decided to try to interview Chris Kimball of America's Test Kitchen fame for the paper, though I knew my chances of even getting an editor to answer my emailed questions were slim. I sent an email to the only contact I could find and the next day, I actually received a response with a thread from his assistant forwarding my email to Chris and asking if he could chat with me. Before long, I was on the phone with Chris Kimball himself chit chatting about all things magazine publishing, cooking, and brand building. It was incredible and I became even more of a fan (that was 6 years ago... gosh, I'm old!). Also, one of the first recipes I made myself was Cook's Illustrated's blueberry clafoutis back when I was in college (8 years ago!). I'm a big supporter of all things America's Test Kitchen and SO thrilled I had a chance to blog for them.
I'm also incredibly excited about the Cooking School they recently launched and am very happy to share my experience with you. And trust me, I will be making lots and lots more pasta in my home... So, who wants to have a pasta party??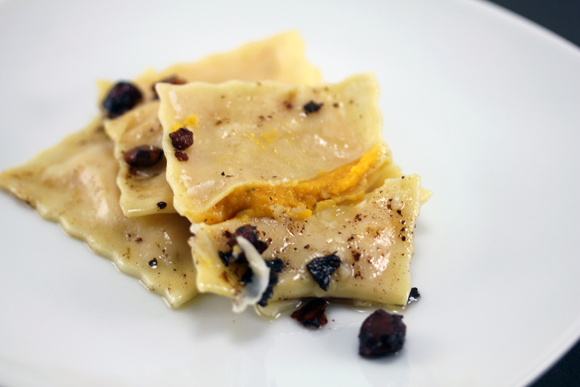 ATK Cooking School Giveaway!
Now, I want you guys to have a chance to experience the Cooking School for yourself! I'm giving away a 60-day trial of America's Test Kitchen Cooking School to one lucky reader!
All you have to do is head over to my Homemade Pasta post on The Feed and then check out the other courses the Cooking School offers. Comment on this post and let me know which course you would try first. While you're at it, let me know which course I should tackle next 🙂 Comment by Friday, April 13 at 11:59 p.m. for a chance to win!
For extra entries, (1) follow us on Twitter at @WearenotMartha and (2) Tweet about this giveaway, tagging @WearenotMartha and @TestKitchen (leave a separate comment for each way you enter). Good luck and get ready to get your learn on!
[Sues]