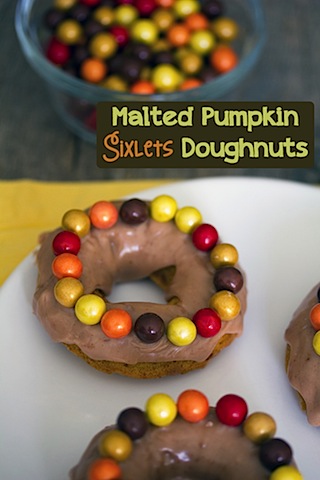 Tonight is the series finale of Dexter. Actually, by the time I publish this on Monday morning, it will have come and gone. Was it everything you dreamed it would be and more? I hope so. The fact that I even watch Dexter is pretty unbelievable in my mind. A couple weeks ago, Chris told me that he thinks I have the worst taste in television of anyone he's ever met. Actually, I think his exact words were, "It's almost as if the worse a show is, the more likely you are to love it." I believe he said this as I was watching Hollywood Game Night, that show where Jane Lynch invites a bunch of celebrities on to play random games. Well really, he said it was I was watching Hollywood Game Night and just after I said, "Ugh, I don't get why they had to cancel The Marriage Ref." Which was my all-time favorite show. So, basically what I'm trying to tell you is that I like television "game" shows with B-list celebrities. Do you still want to be my friend?
I won't deny my bad taste in television. And wish I was able to watch shows like Breaking Bad and Walking Dead without getting depressed and craving bachelorettes looking for love or celebrities helping common folk with their marriages. You know, happier things (I guess that's only if you consider going on television to look for the love of your life happy… ahem). The first time I tried to watch Dexter, I was by myself and shut it off after the first scene. Ugh. I just couldn't. I mean, blood and violence. But then Chris and I decided to try to watch it together. And for some reason, I liked it, though I still have to close my eyes at some points. And watch some reality bad reality TV afterward to cleanse my mind. I'm sorry I like bad television, but that doesn't mean I'm going to stop watching it.
My tastes have been questioned when it comes to candy, too. In fact, Chris has long joked on me for my love of Sixlets. Whenever we go to our favorite candy store in Ogunquit, Maine, I majorly stock up on Sixlets. He buys those sugary lollipops and Nerds Ropes and Warheads. It's fine; I keep my Sixlets to myself. I get that they're not the most popular candy and I've always concluded that it's mainly because the packaging and colors are kind of boring. So, when SweetWorks emailed me and told me they had some fun new Sixlets on hand, I was game. They told me they had a lot of colors, but I had no idea just what that meant.
I opened the box and basically cried with joy.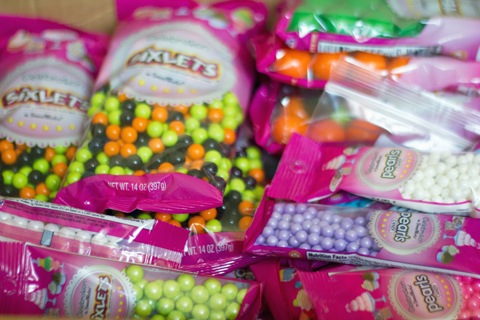 SweetWorks sent me Sixlets, Pearls, and gumballs. But I was obviously most excited about the Sixlets. And shocked with the selection. First of all, they come in fabulous little packages in all kinds of fun colors, lots of which shimmer.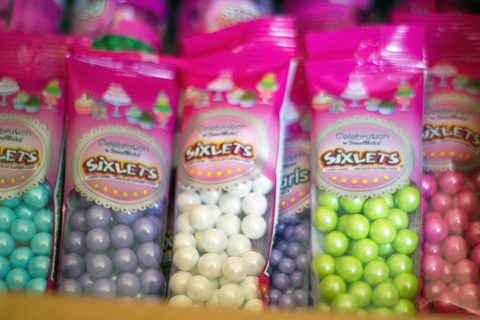 You can also buy them in little shake jars, too. Perfect for all your baking needs!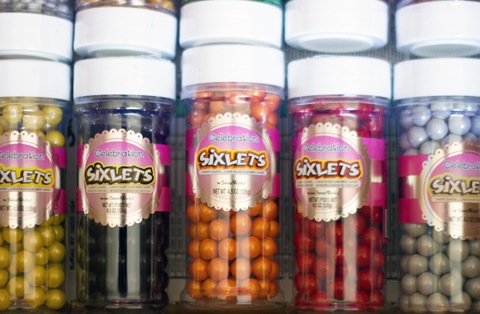 Halloween colors? I'm definitely going to need to think of something fun for these!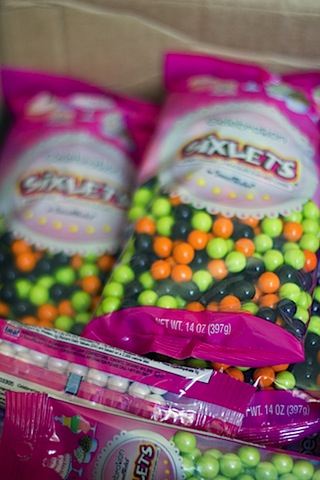 For my first recipe, I decided I wanted to use the Shimmer Autumn mix. Because fall. Sunday was the first day of fall. And fall colors are lovely, especially when they shimmer.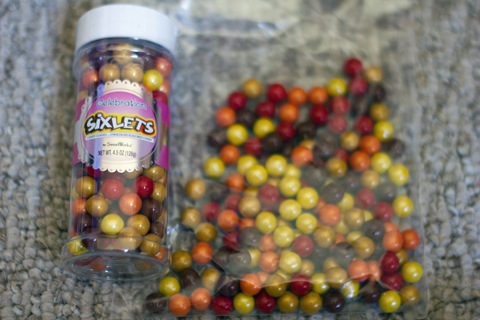 I also felt like this would be a good time to present my first pumpkin recipe of the season. I can't even believe I waited all the way until fall actually began! So, even though Sixlets are really chocolate candies with pretty candy shells, I've always thought they've had a bit of a malted taste to them. And since malted flavors also reminds me of autumn, I decided to do a malted pumpkin doughnut with Sixlets involved.
Malted Pumpkin Sixlets Doughnuts (makes 14 doughnuts):
Print this recipe!
1 3/4 C all-purpose flour
1 1/2 t baking powder
1 t salt
1/2 C canola oil
3 large eggs
1 1/2 C pumpkin puree
1 C sugar
1/4 C malted milk powder
3/4 t ground cinnamon
1/8 t ground nutmeg
1/8 t ground ginger
1 batch Malted Sixlets Frosting (see below)
Pre-heat oven to 350 degrees.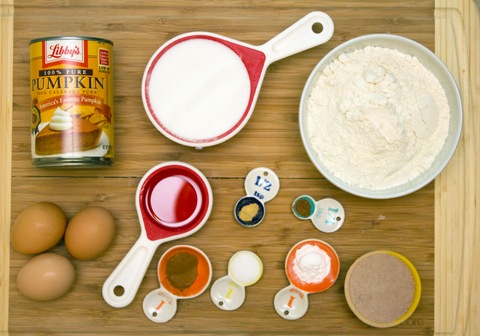 In a medium bowl, whisk together flour, baking powder, and salt.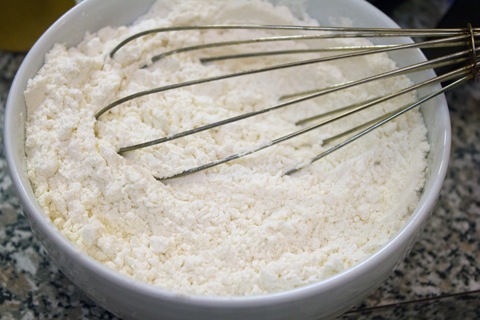 In a stand mixer (or a large bowl with a hand mixer), mix together canola oil, eggs, pumpkin puree, sugar, malted milk powder, cinnamon, nutmeg, and ginger.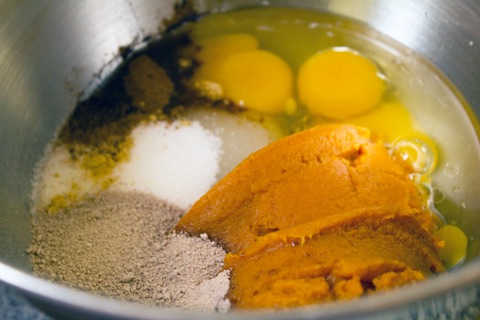 Mix until smoothly blended.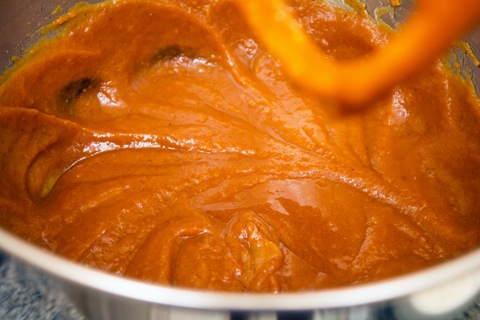 Stir the flour mixture in until just combined, taking care not to overmix.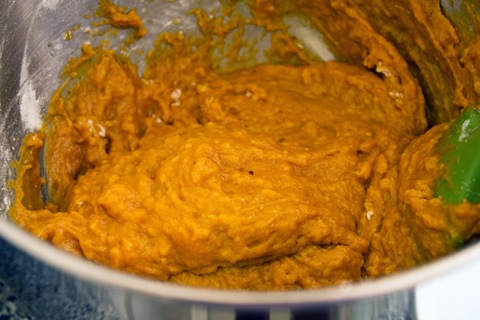 Grease a doughnut pan and fill with batter almost to the top.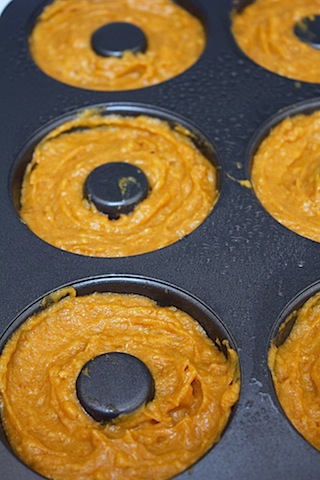 Bake at 350 degrees for about 15-17 minutes until a toothpick comes out clean and doughnuts feel nice and springy.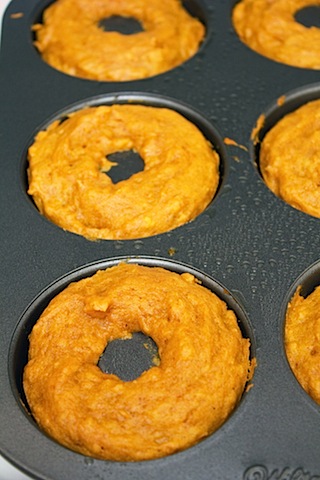 Let cool in the pan for a few minutes before moving to wire racks to cool completely. Repeat with remaining batter.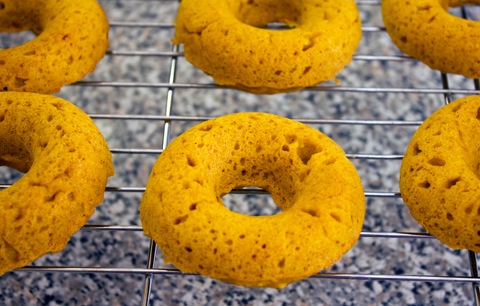 Malted Sixlets Frosting:
Print this recipe!
1 1/2- 2 C powdered sugar
1/4 C malted milk powder
2 1/2 T milk
1 T vanilla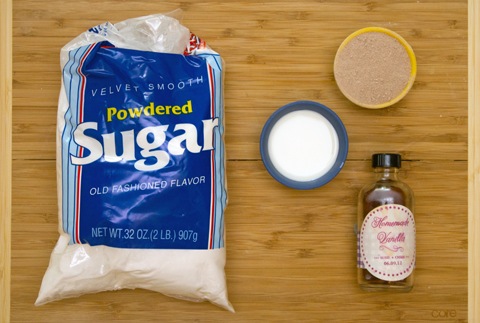 Whisk 1 1/2 C powdered sugar with the rest of the ingredients. If you want to thicken the frosting more, add more powdered sugar.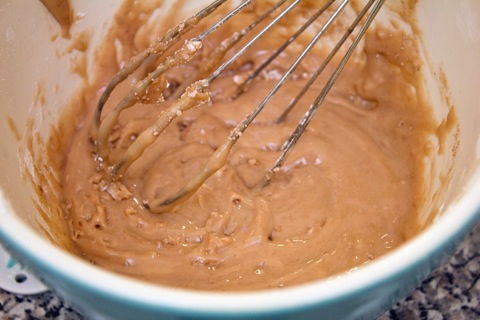 Once fully cooled, frost the doughnuts. You'll probably want some paper towels under your cooling rack as the doughnuts will get quite drippy.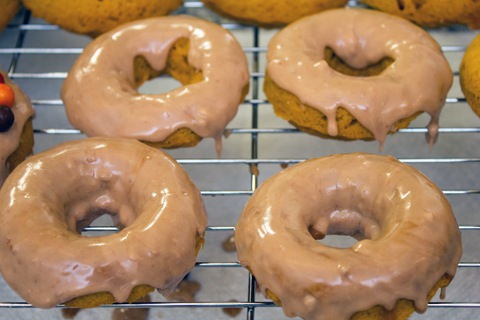 Immediately top with the Sixlets of your choice.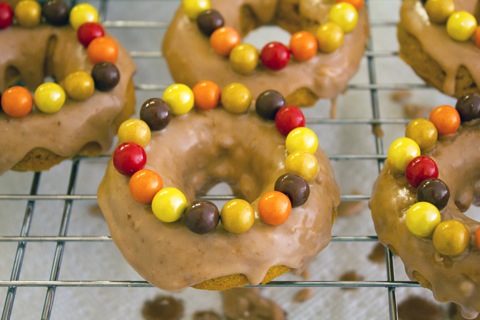 Happy fall! Happy doughnuts!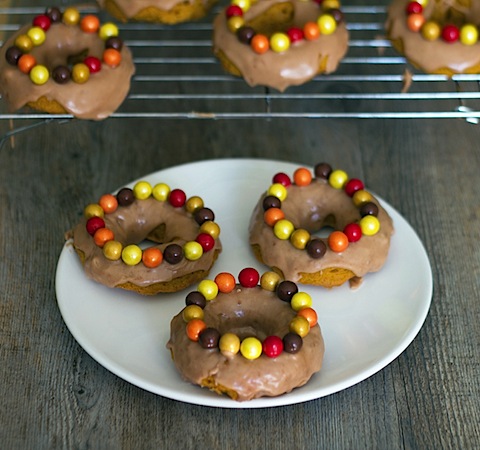 I'm not going to beat around the bush; these doughnuts were heavenly. They were incredibly moist and perfectly malted and spiced. And that's not even talking about the frosting or the Sixlets!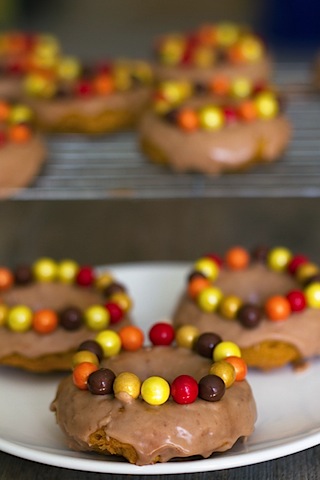 How can the frosting be bad when it's basically butter and sugar? With a malted twist. I felt like the malted kick went perfectly with the Sixlets and I loved that the Sixlets added a fun crunch. And color, of course.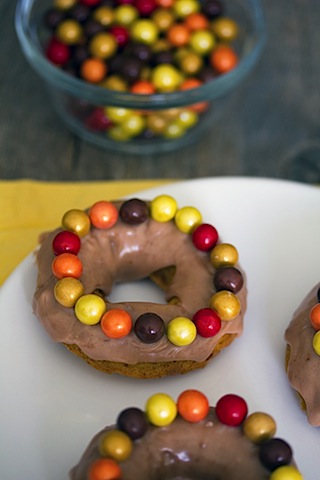 I recommend serving a bowl on the side, so you can snack in between bites of doughnut.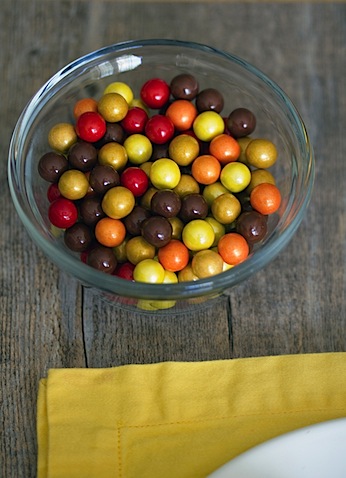 The best part? Chris tried them and admitted he had never given Sixlets a true chance before and that he was totally wrong about them. Hooray! It's not every day my husband admits he's wrong about something, so Sixlets should be proud of themselves.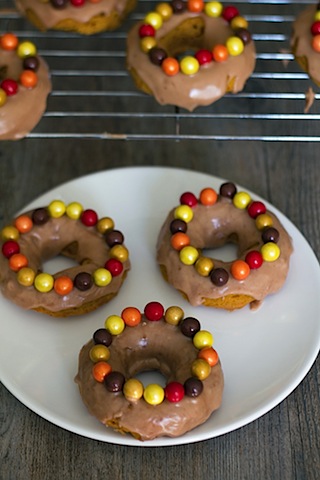 I would try to argue that it also had something to do with the fact that they were on my amazingly delicious doughnuts, but he tried them from a bowl before I even served him a doughnut. But he ate the doughnut, too. Every single crumb.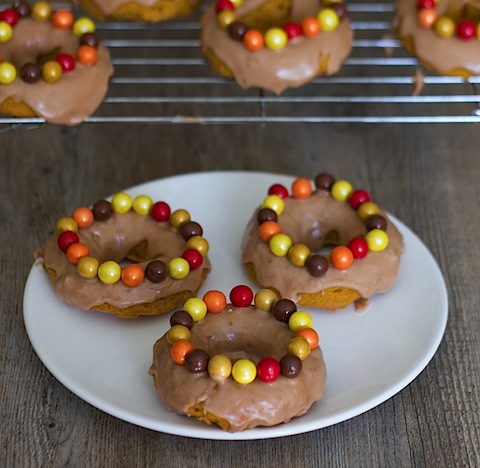 Do you think if I make him sit down and seriously watch Celebrity Game Night, like seriously, that he'll eventually admit he was wrong and choose it over Breaking Bad? Ugh, probably not. But I can't say I blame him.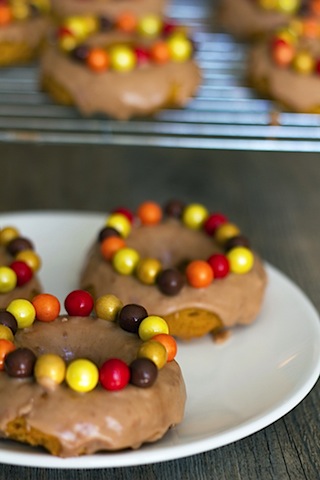 So for now, I'll just watch B-list celebrities playing games on television by myself. And be perfectly happy doing so.
Despite my longtime love for Sixlets, I never actually considered baking with them. But now that I see the plethora of colors, they're my new favorite addition to my candy/decoration bins. If you want to start creating beautiful baked goods with Sixlets, too, take a look at SweetWorks' website and prepared to be amazed by the variety.
Do you like Sixlets? And furthermore, did you have any idea there were so many fabulous varieties?
[Sues]
Disclosure: SweetWorks sent me a huge variety of candy, but didn't tell me to write about it… As always, all opinions are my own 🙂