One of my very favorite things about working part time at Paper Source, besides being surrounded by beautiful stationery products, is chatting with my co-workers. And this is because the subject of food always seems to weasel it's way into almost every conversation. Whether it be in the form of a new restaurant in Boston, what we made for dinner, what we just had for lunch, or something we saw someone else eating, it's all about gushing over food.
The other day while I was working, I got to talking to the newest member of the team, Katrina. We were discussing breakfast food and she started to talk about this great mango chicken sausage omelet she made for breakfast recently. Nosy little me obviously had to ask 23 questions about said omelet so I could get a vivid picture of it and make my own version 😉 If you're not familiar with Trader Joe's mango chicken sausage, get familiar with it! Because this in an omelet is what dreams are made of. Especially on a Sunday following the best concert of my life. More on the concert later today!
Mango Chicken Sausage Omelet (Serves 2)
Print this Recipe!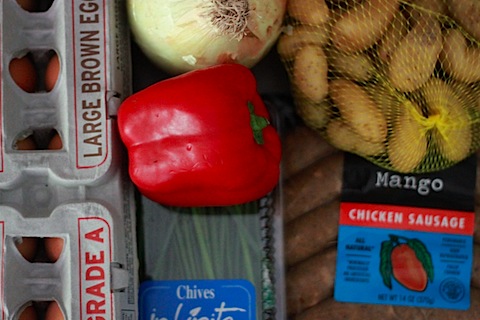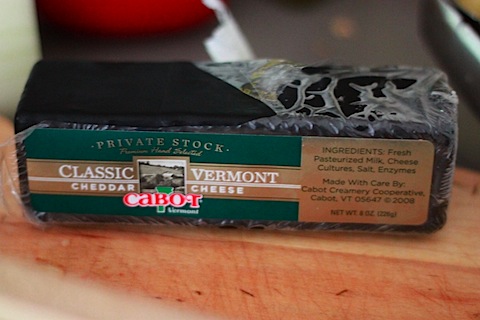 • 4 eggs, whisked
• 2 mango chicken sausages, casings removed
• 1/2 red bell pepper, seeded and diced
• 1/2 onion, chopped
• potato, I used Trader Joe's "teeny tiny" potatoes and used a handful, sliced
• 2 tablespoons chives, roughly chopped
• 1/3 cup cheddar cheese, grated
• olive oil
• salt and pepper, to taste
Heat olive oil in large pan and saute sausage, crumbling it into smaller bits using a spatula. Cook until browned, about 6 minutes then transfer to a paper towel-lined plate.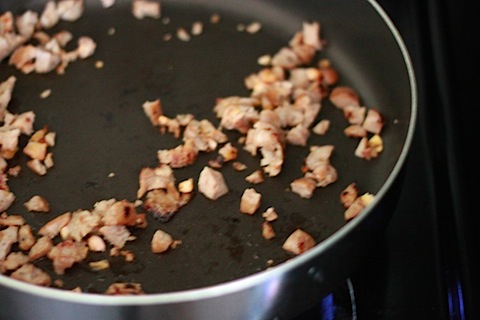 Now, add potato, red pepper, and onion to the pan. Add some more olive oil if you think it's needed, too! Season with salt and pepper.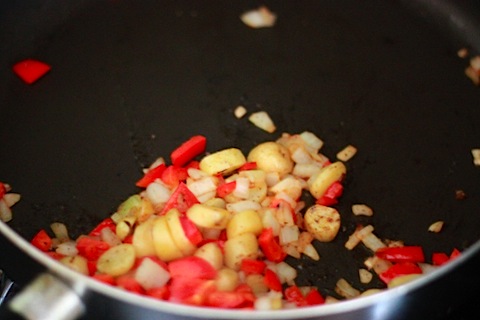 Transfer potato mixture to a bowl and mix in the crumbled sausage.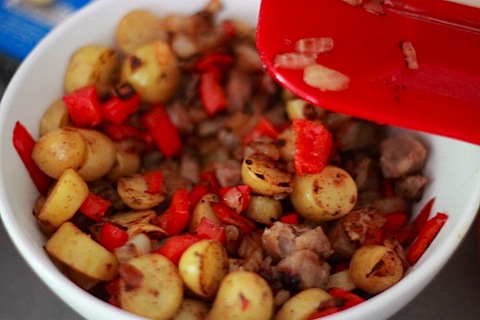 Add this mixture directly to your whisked eggs and gently combine all.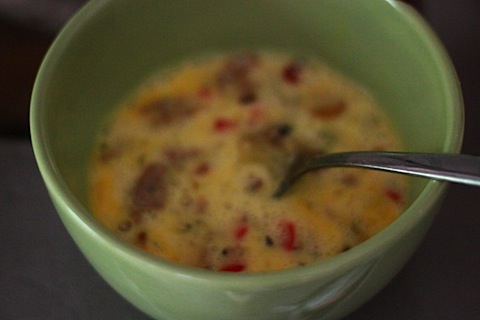 Now, I'm no omelet expert. At all. So I always end up sort of guessing my way through. Sometimes the omelet breaks in half (or fifths!), sometimes it looks like a hot mess, but one thing I can guarantee is that, looks aside, they most definitely always taste good. And I'm not serving them to the Queen so I guess in my case, taste is what matters 😉 One thing I do knows is that it takes some time to perfect an omelet.
Pour half of the egg mixture into a lightly oiled skillet, and sprinkle in some chives and some sharp cheddar cheese. Cook, lifting edges to allow the uncooked egg run underneath. Continue to gently shake skillet to prevent the egg from sticking. Repeat with remaining egg mixture to prepare the second omelet.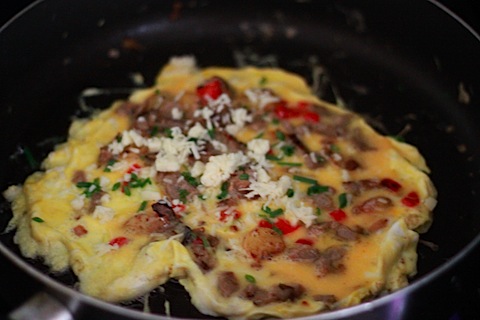 Fold omelet and serve. I enjoy my omelets a little bit runny on the inside and nicely browned on the outside.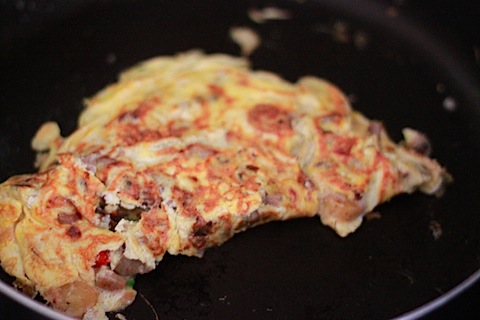 I served them with bacon, a side of fresh blueberries, and a glass of orange juice.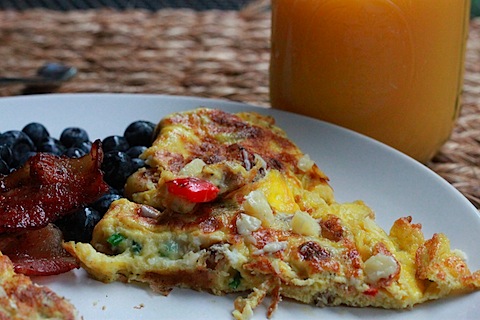 There's nothing better than a quick and hearty weekend breakfast. The mango sausage in an omelet was such a great idea especially when since it's covered in ooey gooey cheddar cheese and crunchy peppers and onions.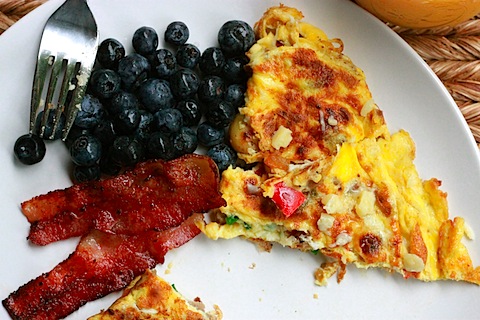 And every Sunday deserves this kind of breakfast!
What's your ideal Sunday breakfast?
[Chels]