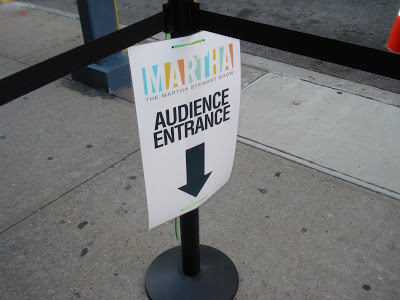 Obviously we were the first in line... bright and early. That's what #1 fans do!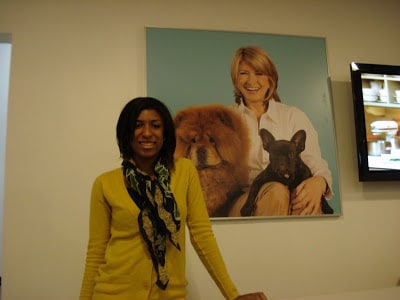 Waiting in the room before we got to the studio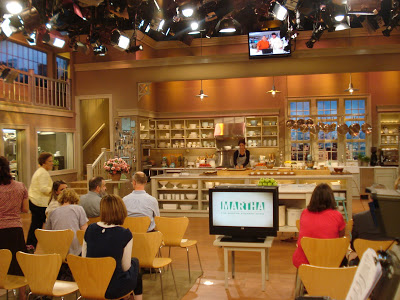 Martha's Kitchen!!!!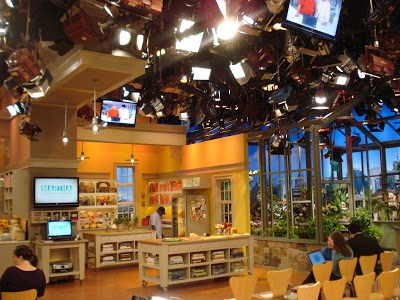 The crafting area! How fantastic would it be to have a studio like that at your house?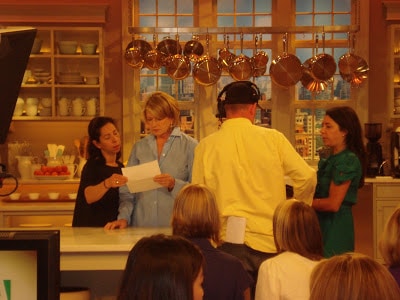 The busy team with Martha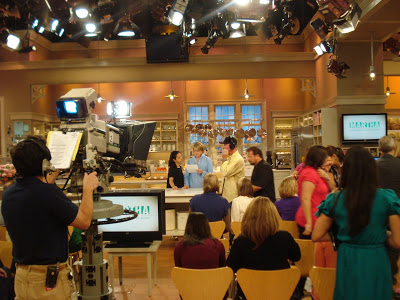 A special thanks to the team at the Martha Stewart show for a priceless and eye-opening experience (especially her production assistant Noel who found our blog and invited us!) Also a big thanks to the people at Hewlett Packard for outfitting the entire studio audience with our new HP wireless printers!
I'm not really positive if words can describe exactly how excited we were to have had an opportunity to visit the show, to see Martha work with her team, and do everything that she does best live and in person... but I think it's pretty fantastic that We Are Not Martha is approaching our one year anniversary and we've already been blessed with such a great memory! I sense some Good Things coming!
[Chels and Sues]