One of my very favorite things about living in New England is all the amazing opportunities for day trips. Or fun nearby vacations. I struggled with whether to go to Ogunquit, Maine, this past weekend or Portsmouth, New Hampshire. I have close ties to both spots, as I used to travel to Ogunquit for a week every summer as a kid; and I went to college in Durham, right next to Portsmouth, NH. In the end, Ogunquit won, but a trip to Portsmouth (and Durham) will be happening very soon!
Of course, I already had my favorite spots picked out in Oqunquit, but I still asked our Twitter followers for their advice. Not surprisingly, their favorites were pretty much the same as mine! It was a beautiful day on Saturday and Chris and I decided to drive right to Perkins Cove and have lunch at Barnacle Billy's, an all-time favorite of mine.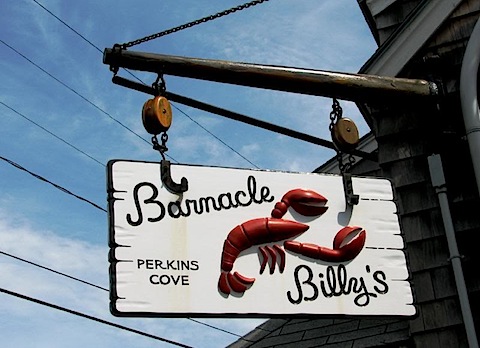 (photo from Travel.Webshots.com/rainingviolets)
Everyone on Twitter was raving about their rum punch, so we made sure to order some right away. It was delicious! And just the thing for sitting on the deck in the sun.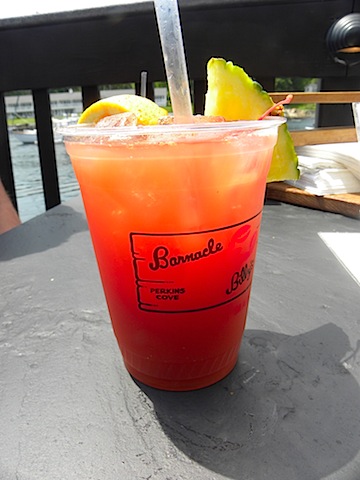 I SO needed this day with how crazy my schedule has been lately (actually, I could use a whole week of it, but that will have to come another time)!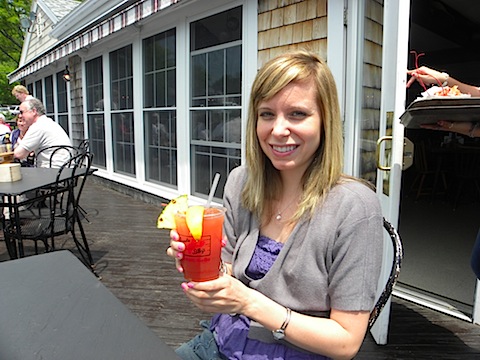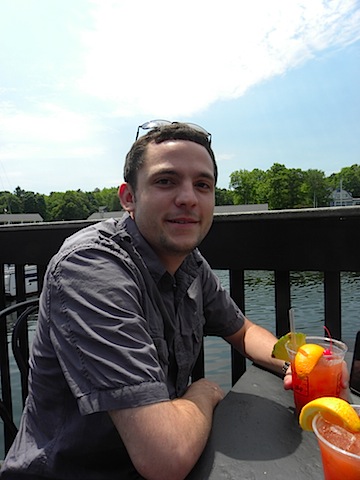 Now, we already had plans to go to my parents' house for a lobster dinner that night, but we still couldn't resist. I mean, we were in Maine, after all! Chris ordered a whole lobster.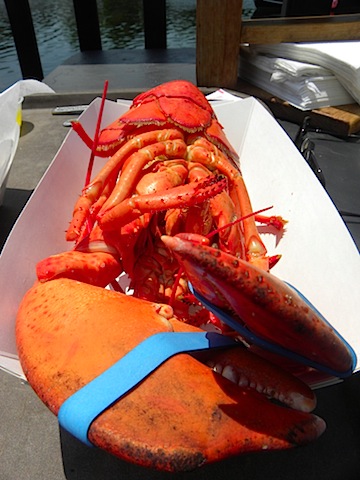 And I ordered the lobster roll. Barnacle Billy's SERIOUSLY has the best lobster roll I've ever had. OMG I am still dreaming about it as we speak. It was FILLED with fresh lobster meat, not too much mayo, and the bun was perfectly toasted. Everything about it was just heaven.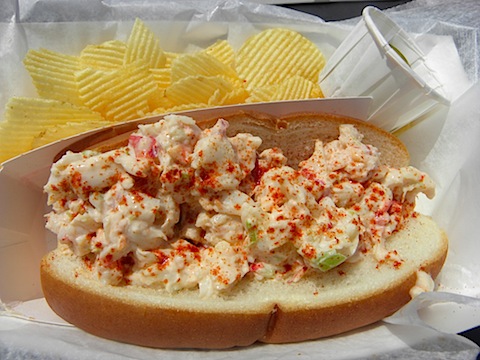 I'm sure the view (and the smell of the ocean) helped the food taste even better. We sat on the deck for a couple hours before heading out to explore more of Perkins' Cove.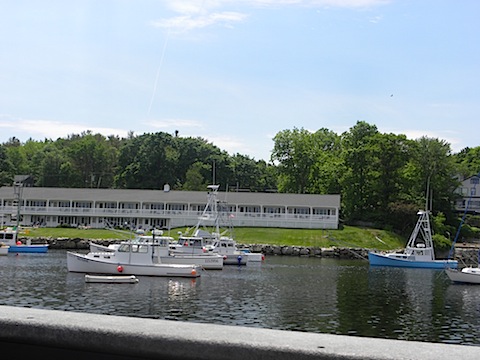 Of course, we made sure to walk the Marginal Way, one of my favorite parts of Ogunquit.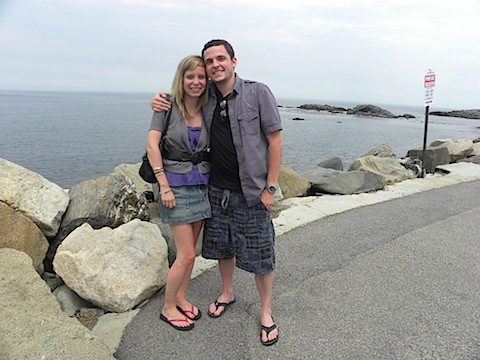 And spent a little time hanging out on the rocks. As kids, my sister and I were obsessed with climbing the Ogunquit rocks and finding all kinds of little sea creatures.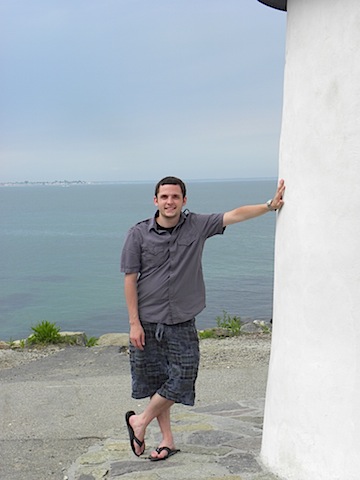 We also used to have our family Christmas photo taken on the Marginal Way every year. Ahhh memories.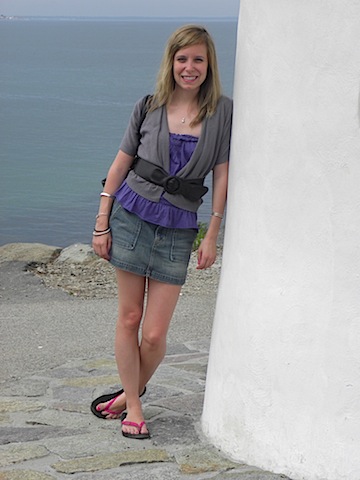 We took some photos from the Perkins Cove drawbridge too.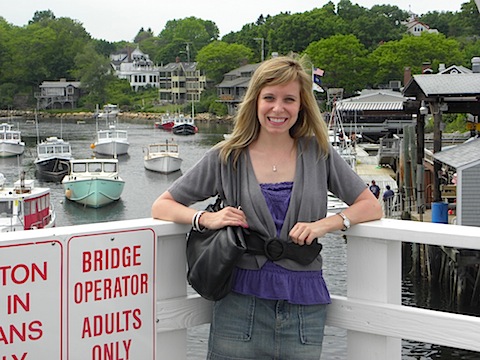 I actually ended up putting my camera away for a while and forgetting about it. I wish I had taken more Perkins Cove photos, but in another way, it was SO nice to just enjoy the day and not be obsessed with documenting it. This place is most definitely stuck in my memory forever anyway 🙂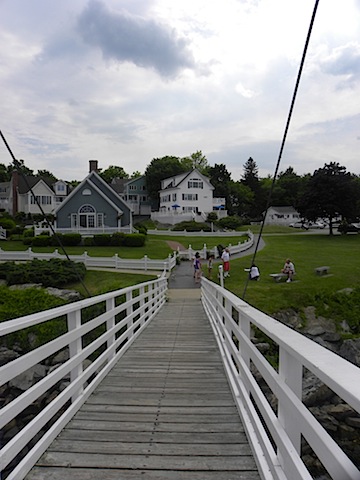 We HAD to stop at Perkins Cove Candies, which was my favorite place in the world as a kid. And it's still pretty much the same these days 🙂 We totally stocked up on candy!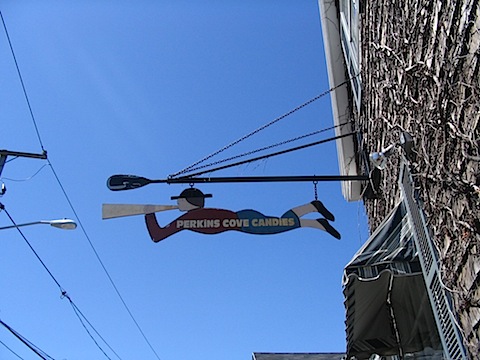 (photo from Travel.Webshots.com/ltst1113)
On the way home, we also stopped at the Cliff House, which is where my family used to stay every year. These days it's a hotel and spa and a bit fancier than it used to be.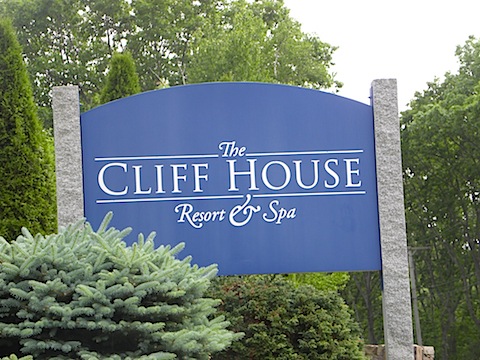 But some of it still looked the same.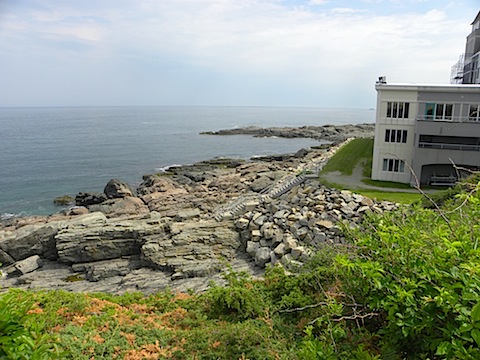 I've heard fabulous things about the spa and some day I will be able to afford a weekend away here. I love that it's so close to Boston, but feels soo far away. A vacation that's easy to get to is the best!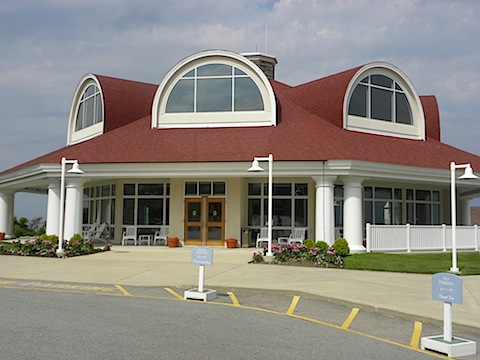 We obviously stopped at the Kittery Outlets on our way home from Maine. And then made our way to my parents' house. Where we had... MORE lobster!!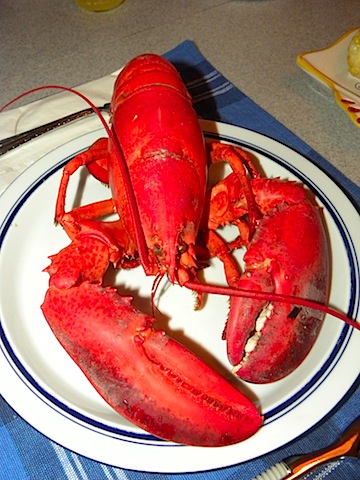 Chris was on lobster overload... Actually, in my family we call it "lobster bliss" and it's amazing. I'm pretty sure my cousin Tom coined that term 🙂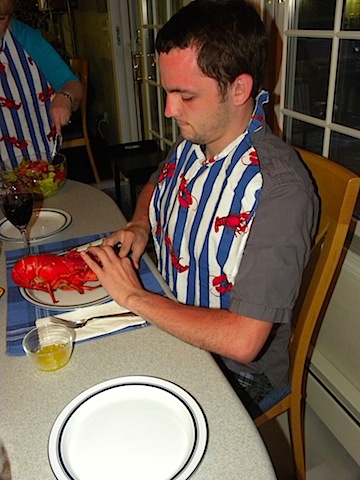 I also had my first corn of the season!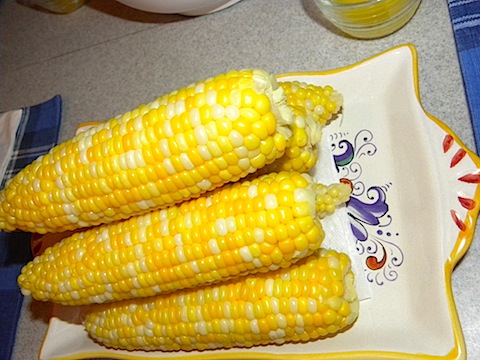 We hung out at my parents' house to enjoy the sun from their deck much of the rest of the weekend and my mom made lobster salad the next day. 3 lobster meals in one weekend?!?! I was definitely in heaven!
My dad also made a non-lobster related meal, involving grilled asparagus, zucchini, and tomatoes.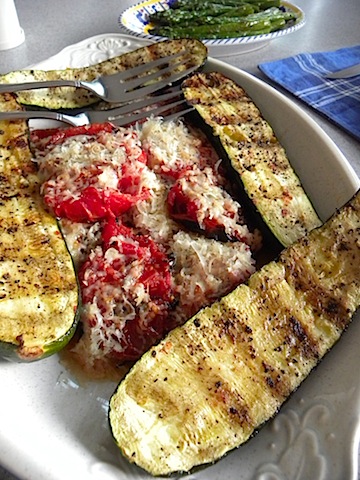 Beautiful steak.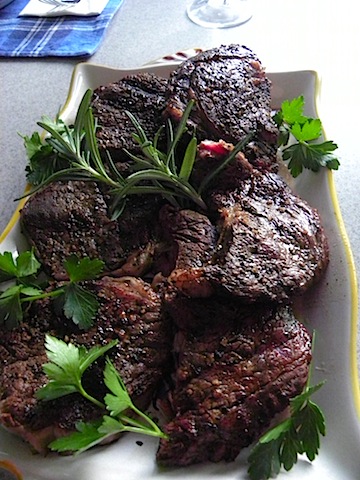 With my mom's chocolate peanut butter cupcakes for dessert. My weekend was packed full of amazing food.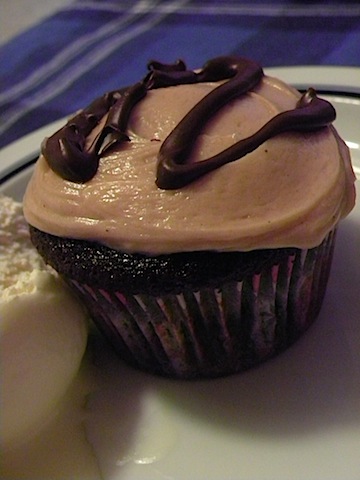 One of the funniest parts of the weekend? When we were leaving Boston Saturday morning, we came across this sign on Comm Ave: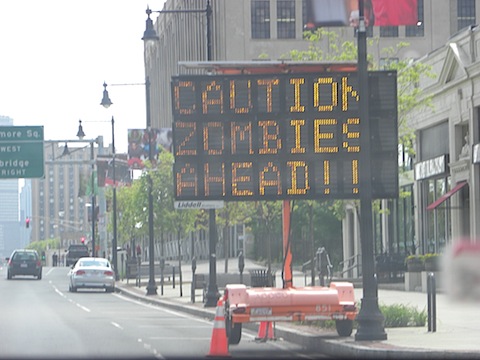 How hilarious?!
My Memorial Day weekend was JUST what I needed. But now it's Wednesday afternoon and I'm already ready for another getaway! Sigh. Anyone else feel this way? I love summer, but always feel like I'm so busy, sometimes I need to remind myself to stop and enjoy it. And not to stress out too much. I guess that's what day trips and vacations are for!
My amazing lobster roll at Barnacle Billy's has inspired me to go on a hunt for the best lobster roll in the Boston-area this summer. Do you have any favorites? It's all I want to eat this summer!!
[Sues]