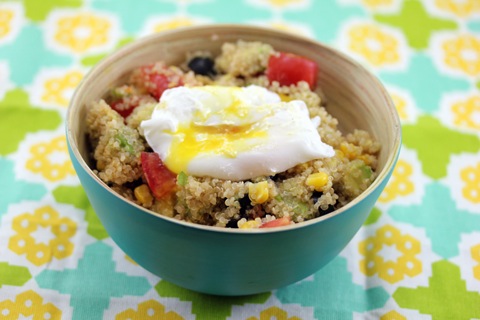 Mexican food. Eggs with runny yolks. Spiciness. Olives. Quinoa. Avocado. If I were one of the Von Trapp children, this would be my own little version of "Favorite Things." Yes, obviously they're all food-related. But instead of singing it and risking you running for the hills never to return (my singing voice is far from superb), I'll just write it instead. And cook it. And leave you with the recipe so you can make it yourself. You might start singing, too. But you're probably a better singer than I am.
Can it be lunchtime yet? Because I really want to eat this again…
Mexican Quinoa with Poached Egg (serves about 6):
Print this recipe!
1 C quinoa
1/2 t salt
2-3 habanero peppers
1 T olive oil
1 C frozen corn, thawed (or fresh if you can get it!)
1/4 t cayenne pepper
1/4 t cumin
2 avocados
2 tomatoes
1/2 C chopped olives
2 T chopped cilantro
Juice of 1 lime
2 eggs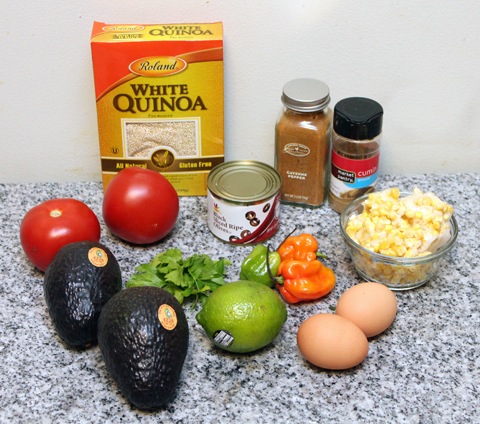 Start by cooking your quinoa according to package directions in water with 1/2 t salt. I cooked one cup of quinoa in 2 cups of water at a simmer for about 15 minutes, until water is absorbed. Fluff it up.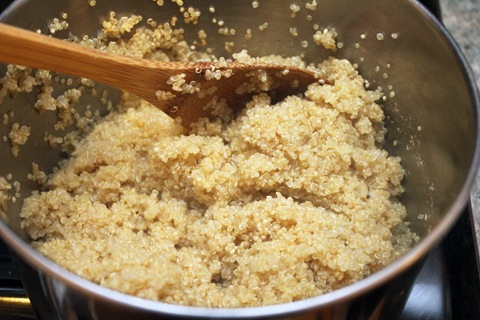 While the quinoa is cooking, sauté the habanero peppers in a little bit of olive oil over medium heat, until just softened.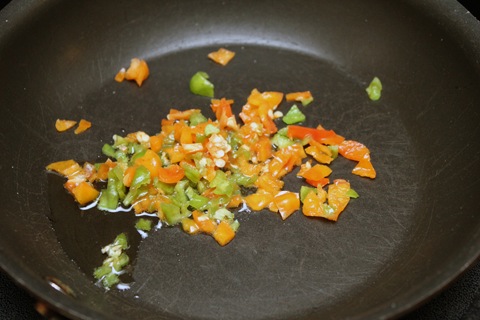 Once the quinoa was nice and fluffy, I put it in a large bowl and mixed in the corn, habanero peppers, cayenne, and cumin and placed it in the fridge to cool.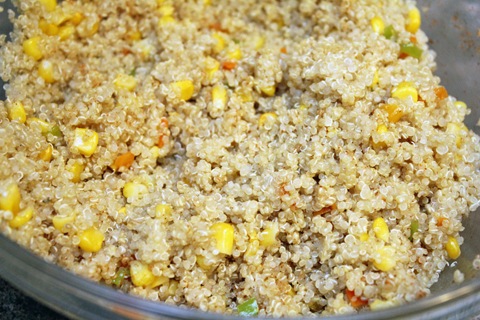 While the quinoa mixture is cooling, chop the tomatoes and avocados.
And get poaching your egg. I just took the America's Test Kitchen Cooking School class on egg poaching and learned a cool new technique. Poach egg in a large skillet instead of a pot. Bring water to a boil with a little vinegar.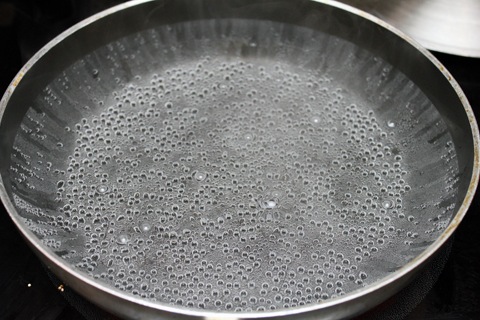 Instead of cracking the egg right into the water, crack it into a separate bowl first.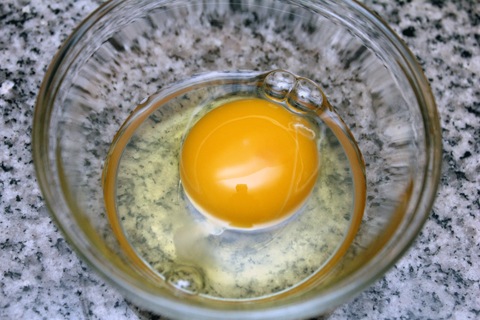 With bowl touching water, gently plop egg into pan. Remove pan from heat and cover.
I love this photo!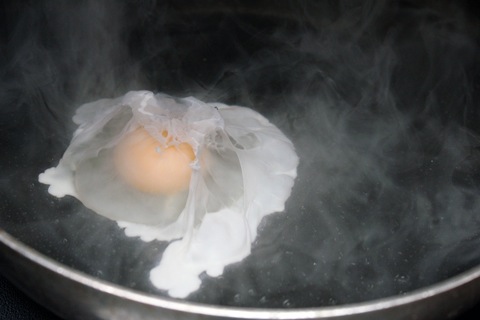 After 5 minutes, your egg should be perfectly done. Remove egg from pan and place on paper towel-lined plate. This was my first poached egg with this method and not very pretty, but way easier than anything I've done in the past. And I've been making poached eggs every day since (seriously addicted) and they keep getting better and better.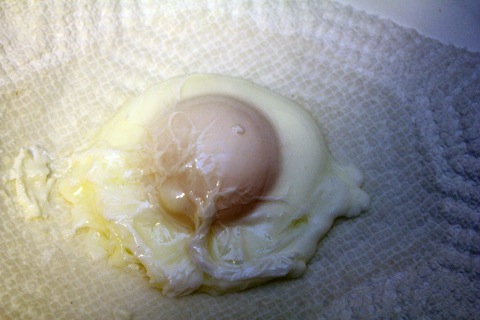 When quinoa has cooled, mix in tomatoes, avocados, olives, and chopped cilantro. Squeeze lime over the top and mix in.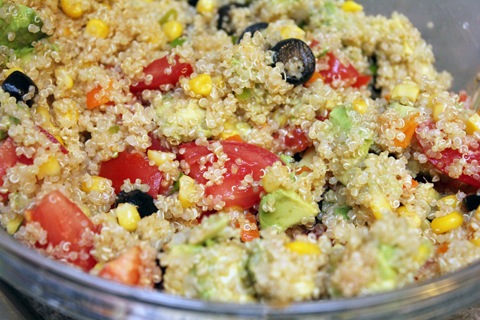 And place poached egg on top.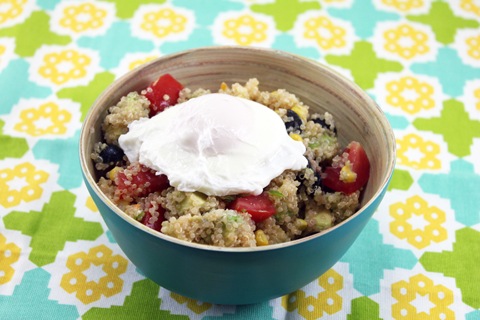 You know what they say… Eggs make everything better! And it's true. While lots of people may not be totally satisfied with a salad for dinner, put an egg on top and most everyone will be more than happy. Funny how that works.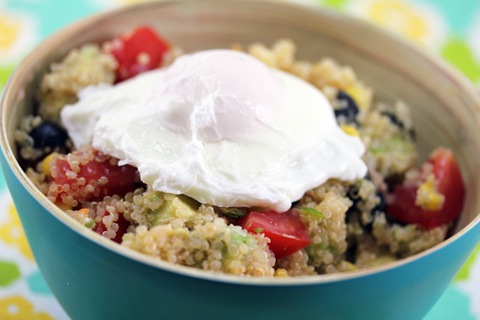 Then again, this salad was quite excellent on its own and I'll definitely be eating it sans poached egg for lunch the rest of this week without a single complaint. And I'll be totally satisfied. I love pretty much any Mexican food, so this was my cup of tea. Packed with avocado and with a nice kick from the habaneros, cayenne, and cumin, I was in a little Mexican heaven. Scratch that, Mexican heaven is where I'll be on my honeymoon in a couple months. But besides that, this may be the closest I can get! And I take what I can get.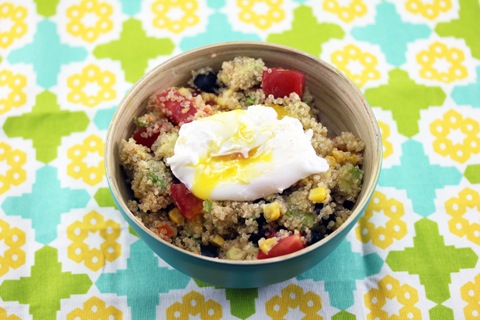 You know, it's rare to enjoy healthy Mexican food… And also rare to enjoy Mexican food without cheese. And, while I'm the biggest cheese proponent in the universe, sometimes it's nice to take things to the lighter side. Sometimes. Because, man, I do love me some tacos.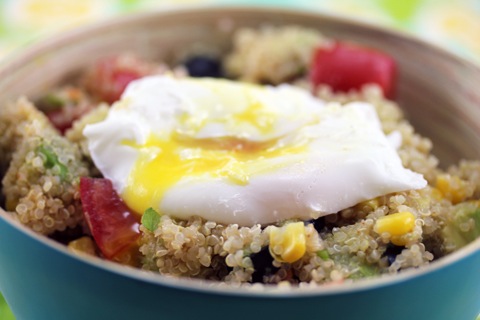 But I also love me an egg that breaks open, oozing yolk all over quinoa. And avocado. Yes, I do love avocado. These are a few of my favorite things…
Do you like putting an egg on it?
[Sues]