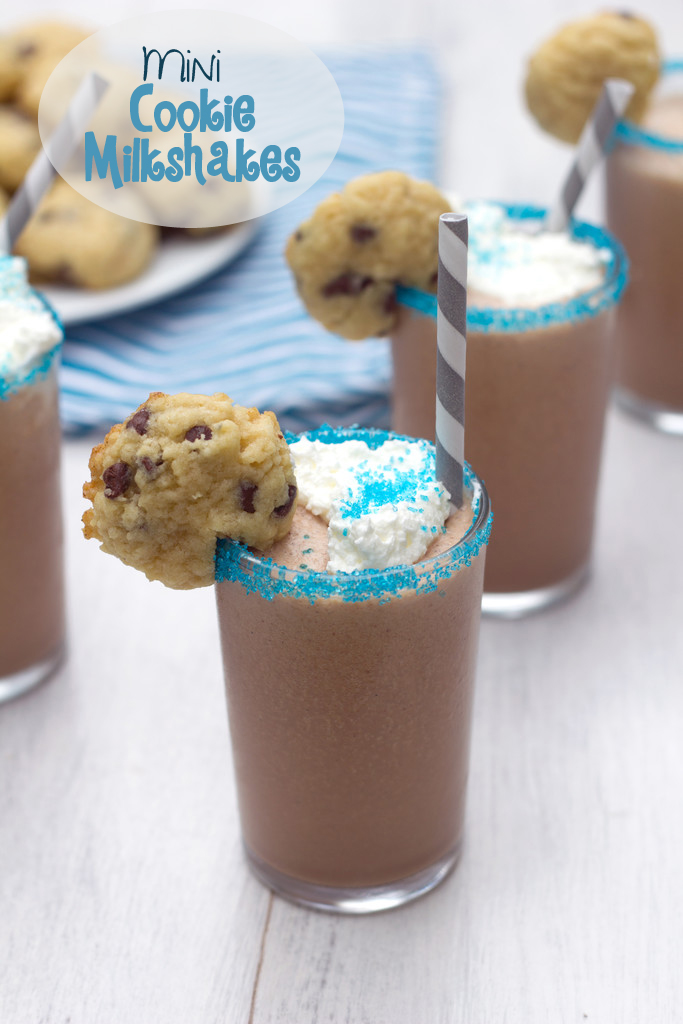 Surprise! Are you ready for a baby shower? Lauren of the fabulous blog Keep It Sweet is having a baby boy this fall and a bunch of us thought it would be fun to get together and throw a little baby shower for her. I've been reading Lauren's blog for, I don't even know how long… But it's been many, many years. She's always one of my very favorite reads in part due to her amazing desserts (she actually had an entire business selling her delectable treats for a while, but closed it to focus on her soon-to-arrive baby!) and because she's such a sweet girl. I wish all of us were really together throwing a real-life shower for Lauren (I'm sure after I read everyone's posts, I'll wish even more that we were all together sharing food), but am also pretty thrilled that we can do it here.
The theme of Lauren's baby shower is "mini foods" and I knew I wanted to "keep it sweet." I decided to take on a beverage and made Mini Cookie Milkshakes! Of course, Lauren probably isn't indulging in cocktails right now, but I think it's fun to have options at baby showers, so I recommend making a batch of these alcohol-free and a batch with Kahlúa. Either way, they taste like a chocolate chip cookie and since they're mini, you don't have to feel bad about grabbing a couple.
Mini Cookie Milkshakes (makes 8 mini milkshakes):
Print this recipe!
3 C vanilla ice cream
3/4 C milk
10 mini chocolate chip cookies (recipe below), plus more for garnish
1/4 C chocolate syrup (I like to make my own)
1/2 C Kahlúa (optional)
1/2 C heavy cream
1 t granulated sugar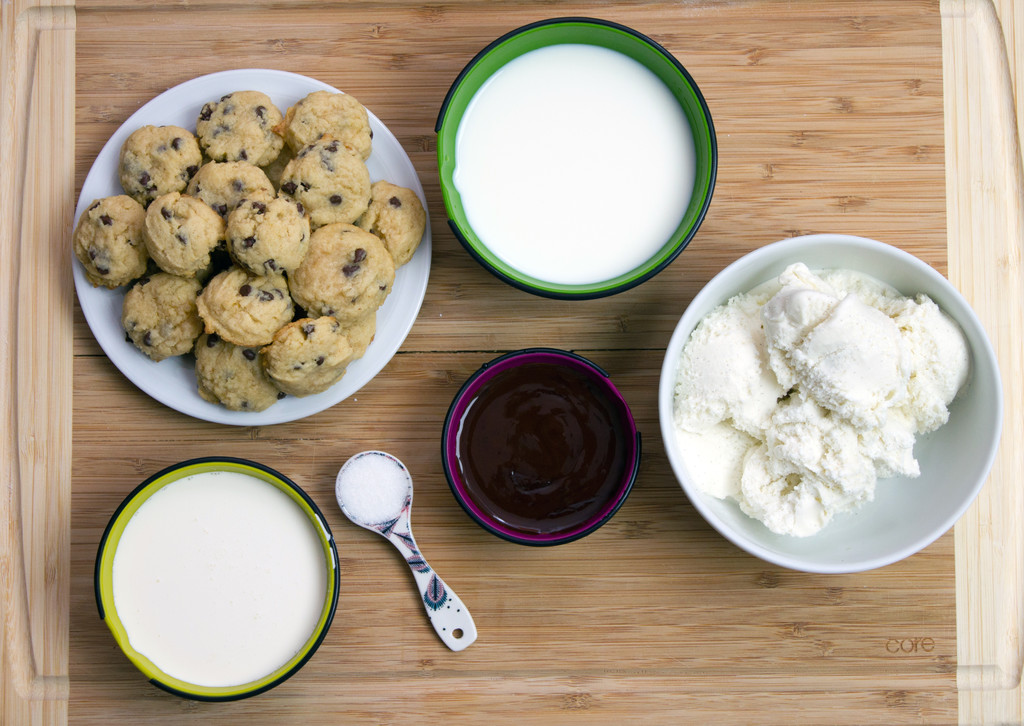 Making the cookies is probably the most important part of the drink. They're just like regular chocolate chip cookies, except MINI! You could probably use your own favorite recipe, but I think these ones are pretty fabulous, too.
Mini Chocolate Chip Cookies (makes about 3 dozen):
Print this recipe!
1/2 C all-purpose flour
1 1/2 t baking powder
1/8 t salt
1/2 C (1 stick) unsalted butter, room temperature
1/3 C granulated sugar
1/3 C packed light brown sugar
1 large egg
1 t vanilla extract
1/3 C mini chocolate chips
(pre-heat oven to 350 degrees)
Start by whisking the flour, baking powder, and salt together in a medium bowl. Set aside.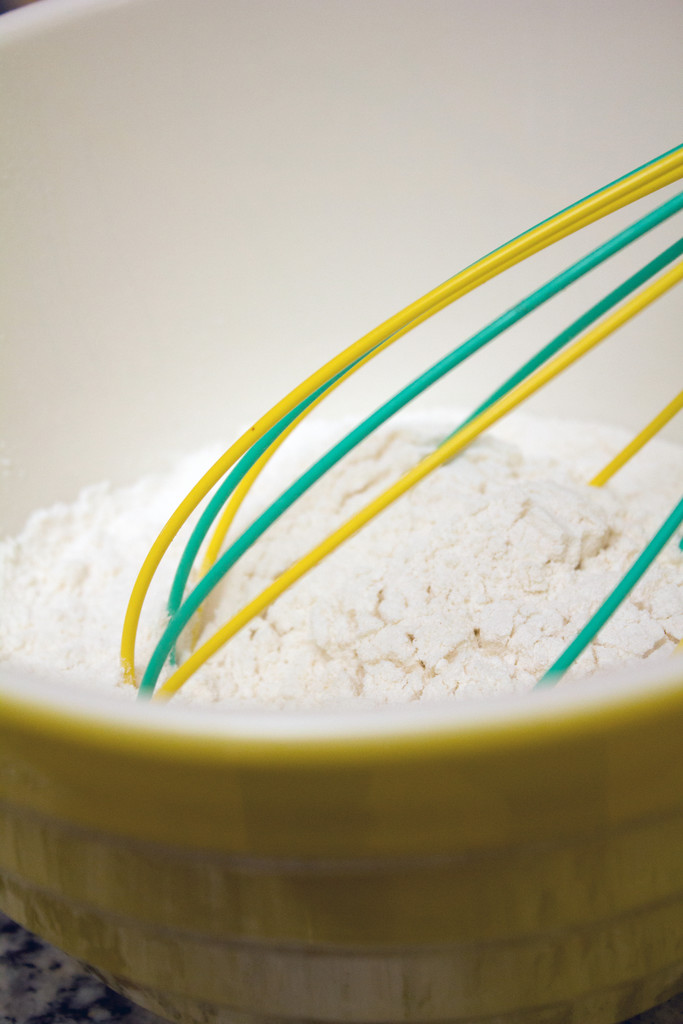 In the bowl of a stand mixer, beat together the butter and both sugars until light and fluffy.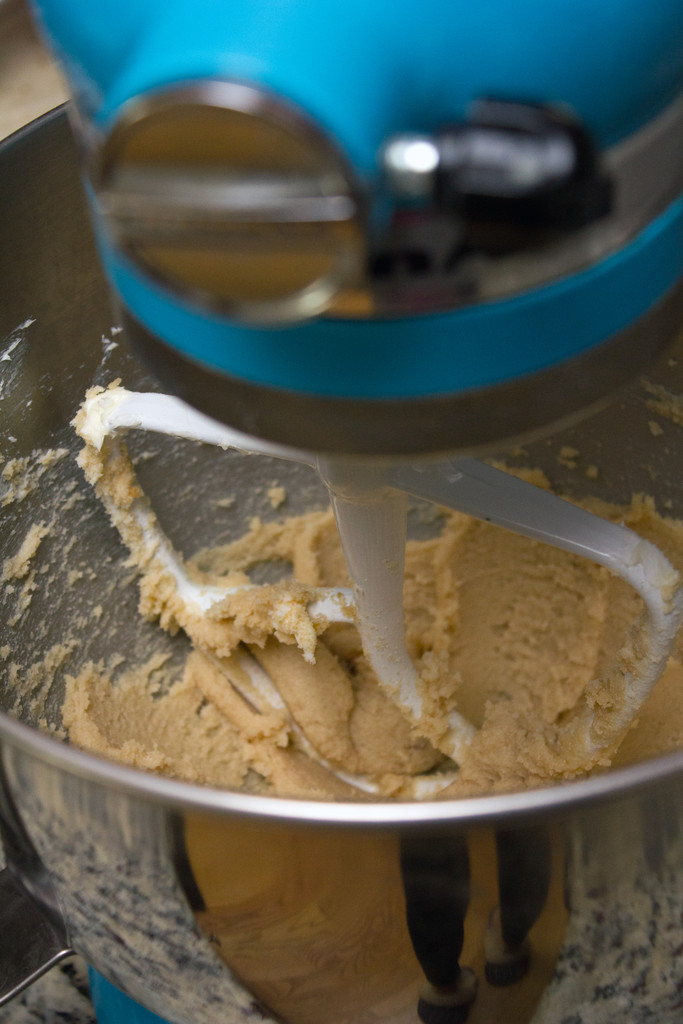 Add egg and vanilla and beat until smooth.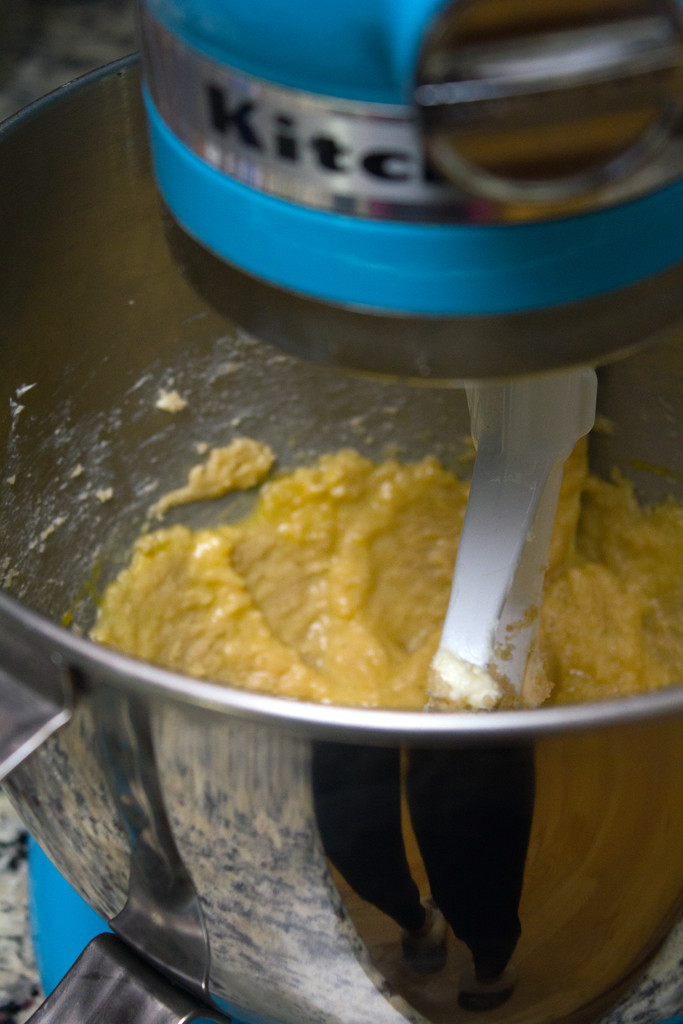 With mixer on low, gradually beat in the flour mixture until just combined (taking care not to overmix). Then, gently stir in the mini chocolate chips.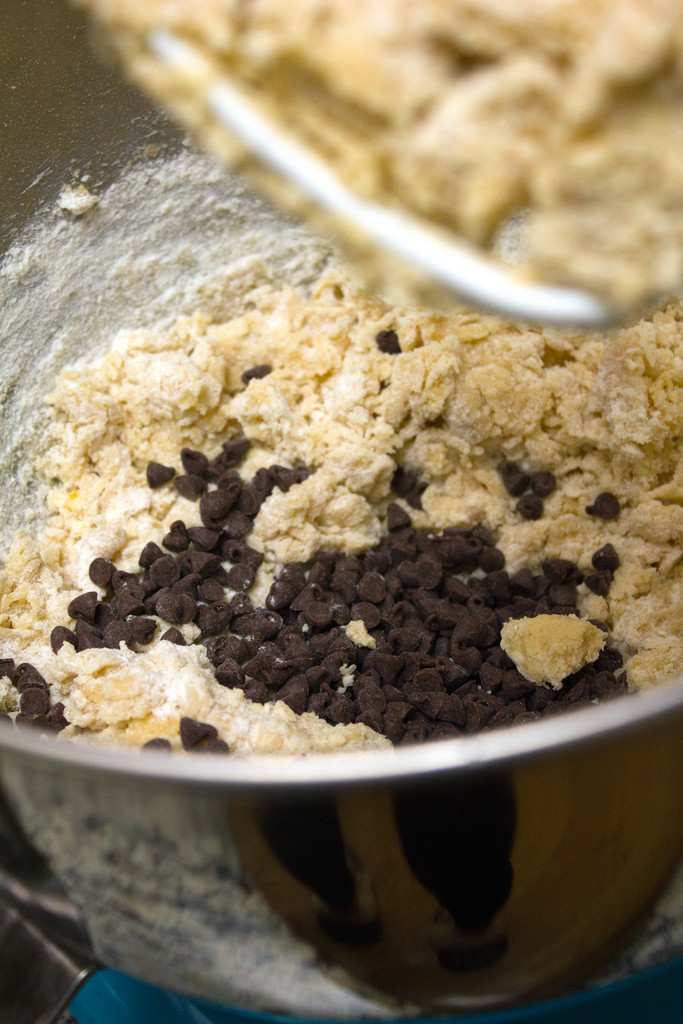 Scoop about a teaspoon of dough onto a parchment-lined cookie sheet. Flatten the dough a little bit.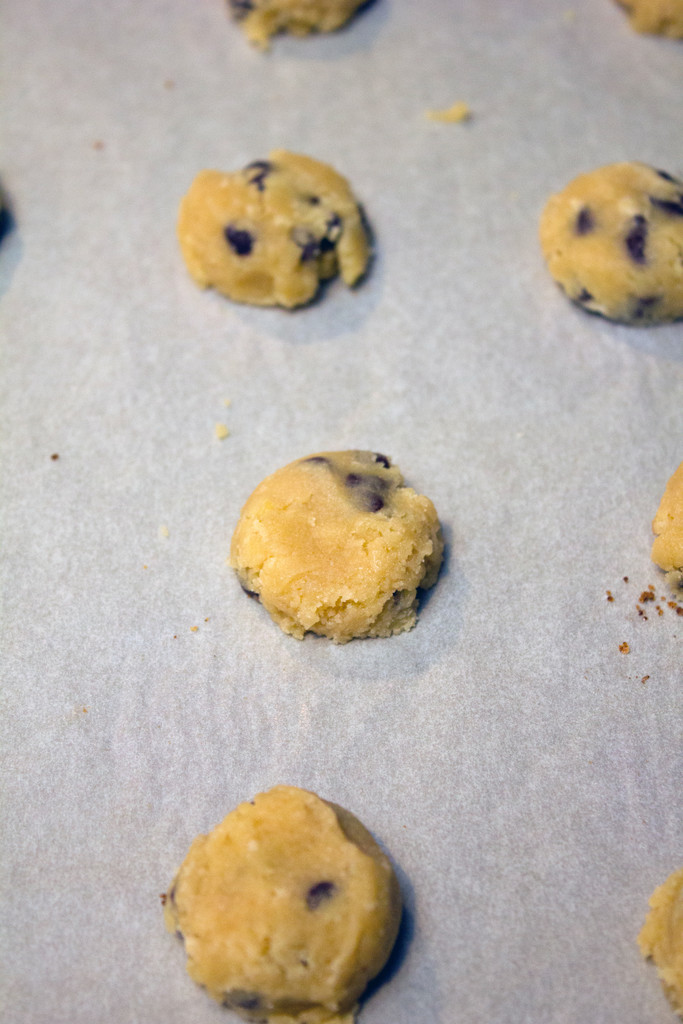 Bake at 350 degrees for about 7 minutes, until just browning at the edges. You still want the cookies to be pretty soft.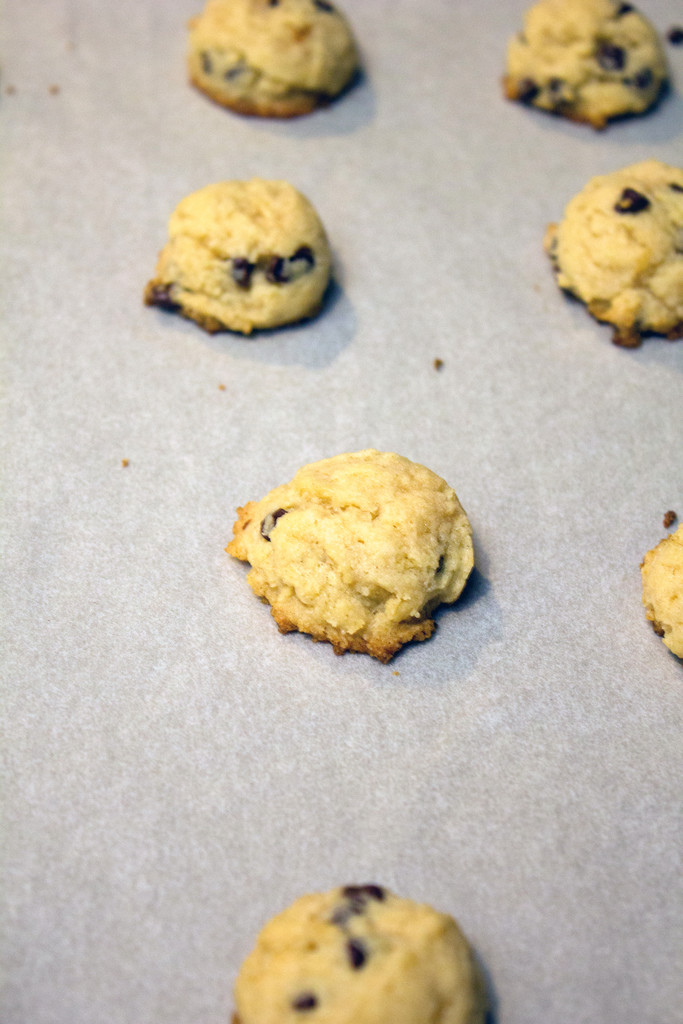 Cool on the tray for a few minutes before moving to a rack to cool completely.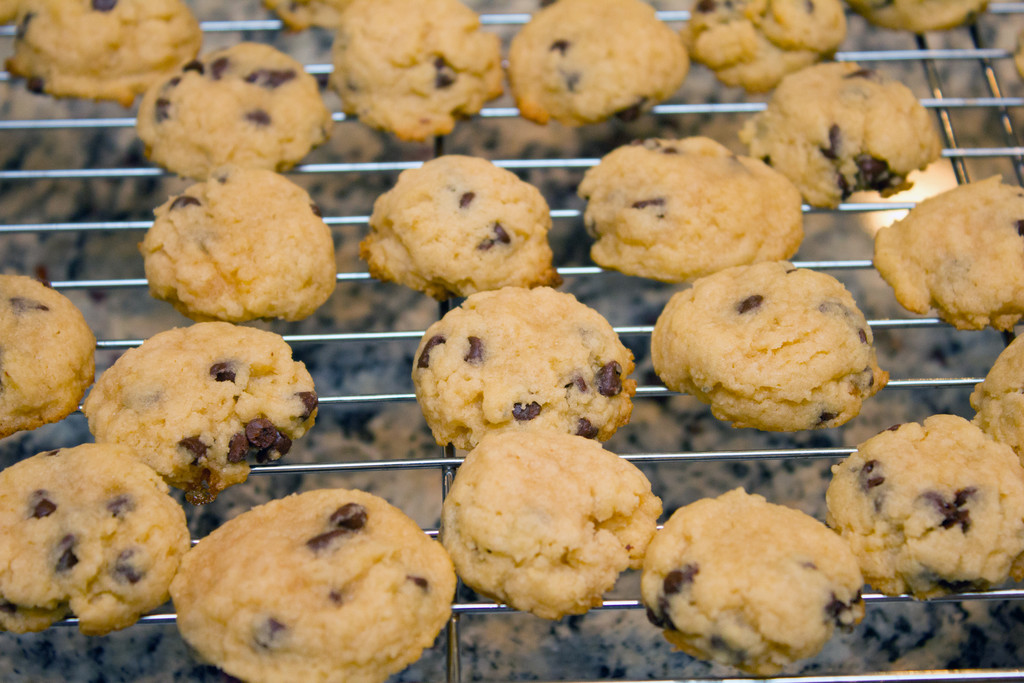 And the mini cookies are complete!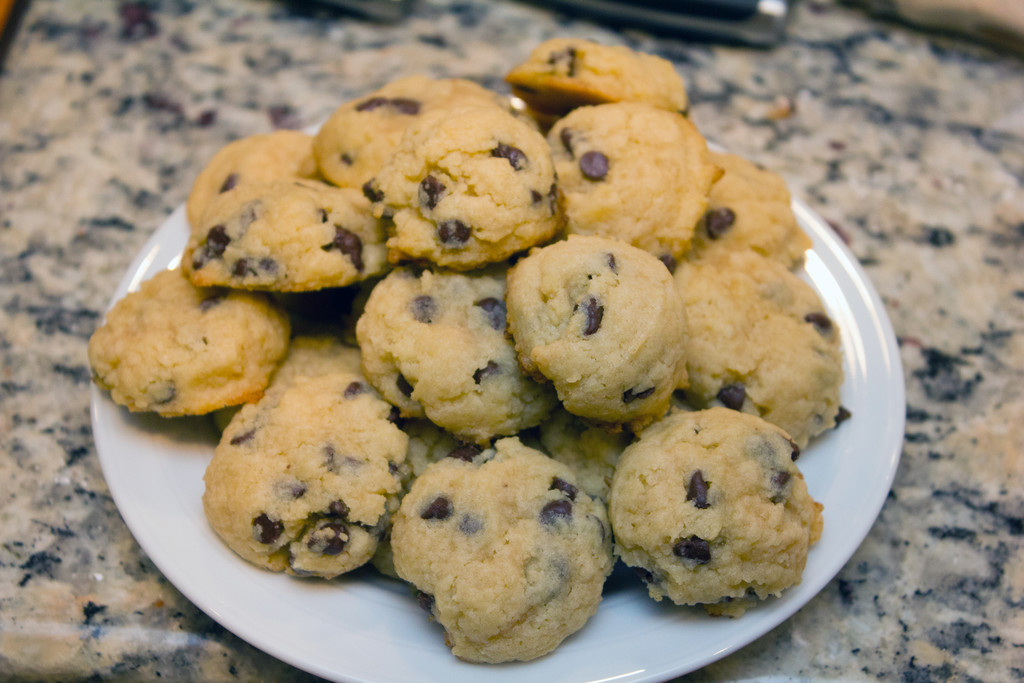 Now let's get this milkshake going.
It's pretty simple… Just put the ice cream, milk, cookies, and chocolate syrup in a blender.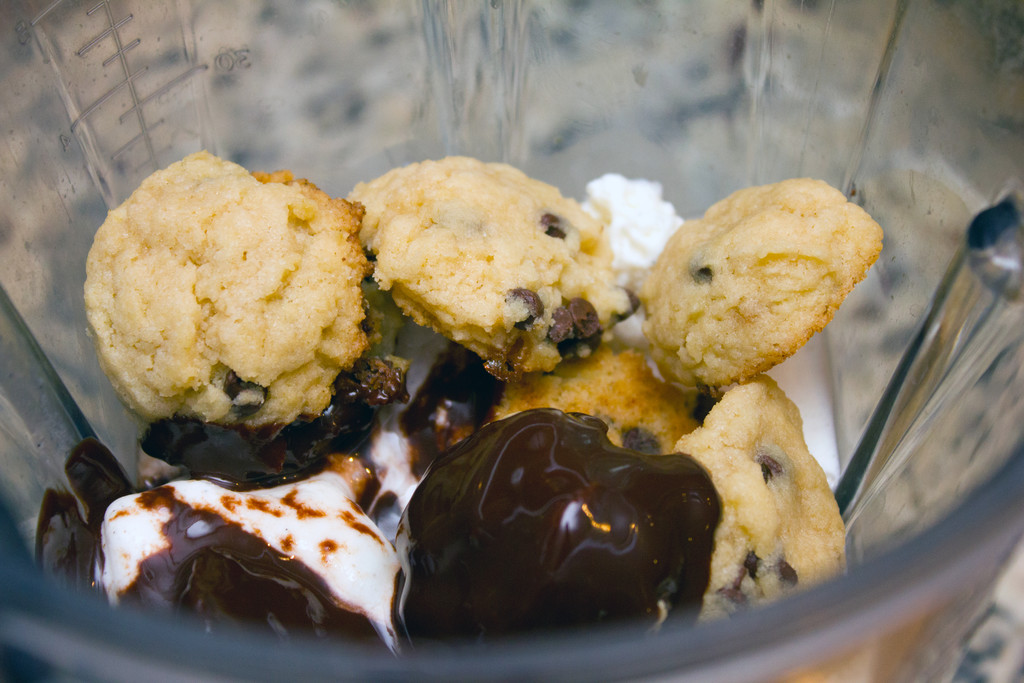 And blend away, until smooth.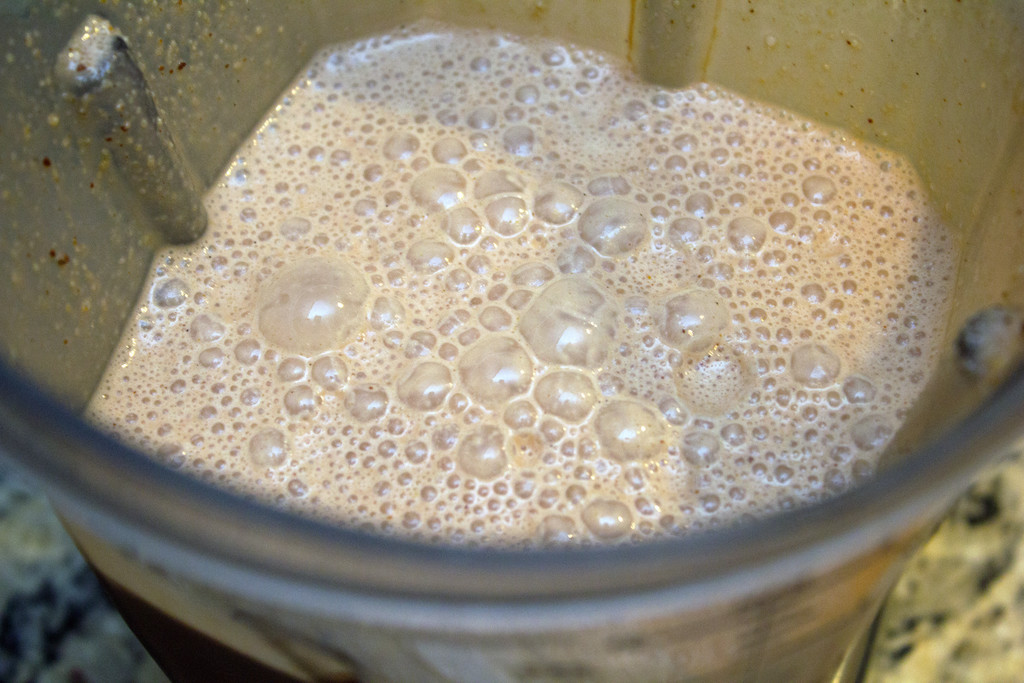 If you're adding any Kahlúa, you should do that now. Or you can pour half the milkshake and add Kahlúa to the rest.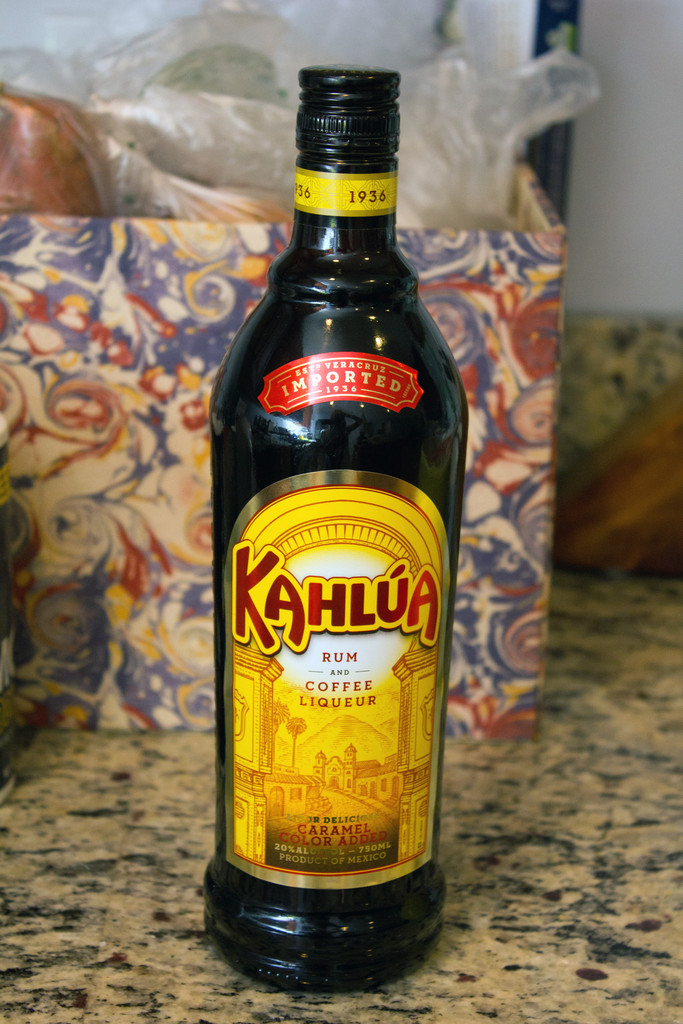 I also made my own whipped cream by beating together the heavy cream and granulated sugar in a bowl. It's super easy to do, but you could always buy whipped cream, too.
Then pour the milkshake into little tiny glasses. I decorated the rim of my glasses with blue sprinkles. And put a little cookie on the side as a garnish.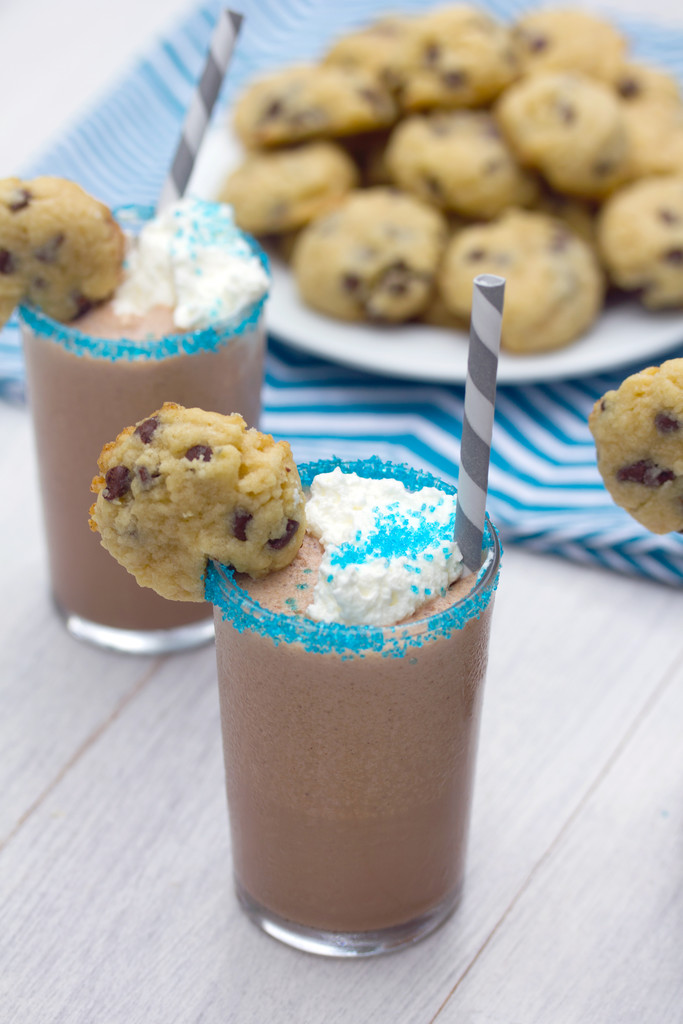 Then I topped them each with a dollop of whipped cream and a little more blue sprinkles.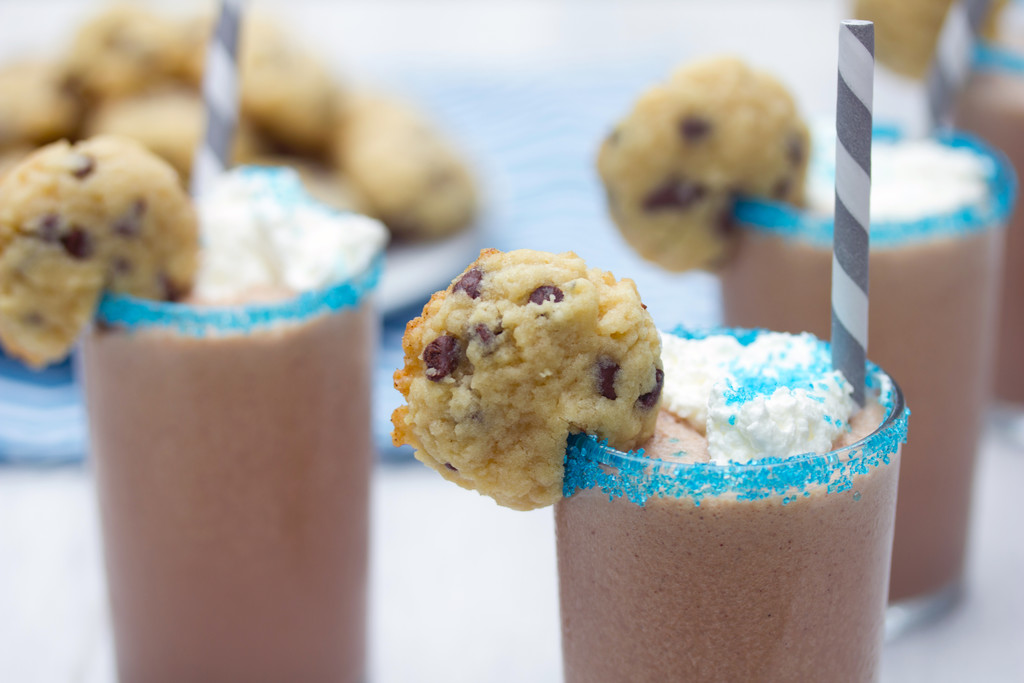 Now that a beverage has been served, let's get this baby shower underway! OK, so maybe this beverage is more appropriate for dessert, but since this is a party, I think it's totally fair to enjoy right away.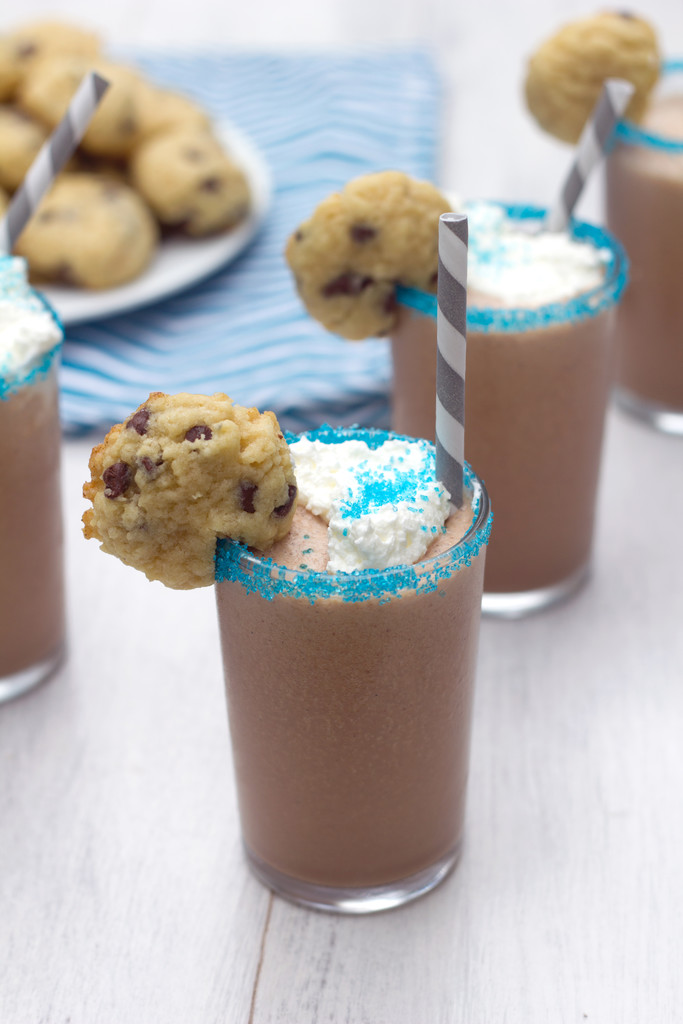 The milkshake really does taste just like a cookie. And if you still have a craving after sipping your little glassful, you can obviously eat the garnish. And you should. It would be rude to leave it.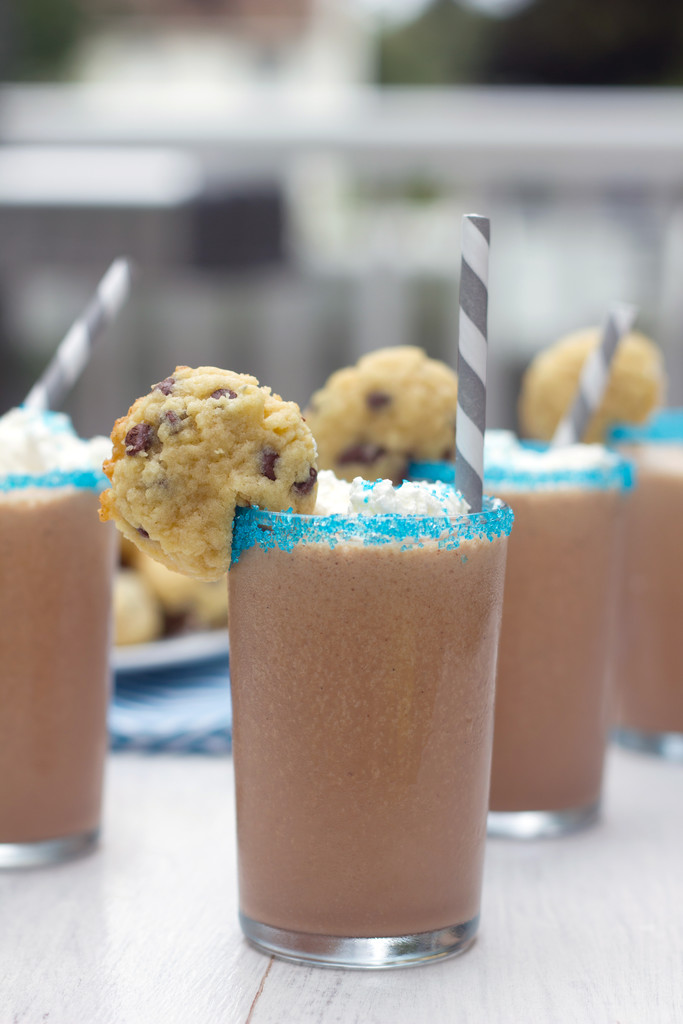 Since there will likely be some cookies leftover after you've made all the milkshakes, you can certainly serve those on a plate alongside the milkshakes for anyone who happens to want a few more.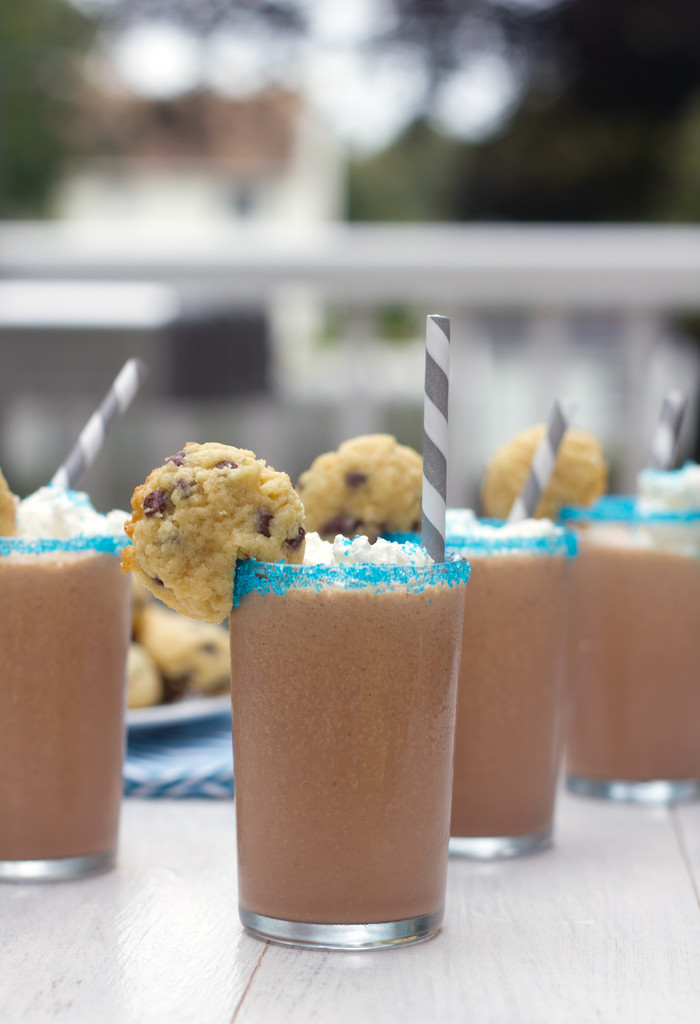 I think mini cookies are going to be my go-to from now on. Ten cookies instead of three? Yes, I totally know how to trick myself. And it works every time.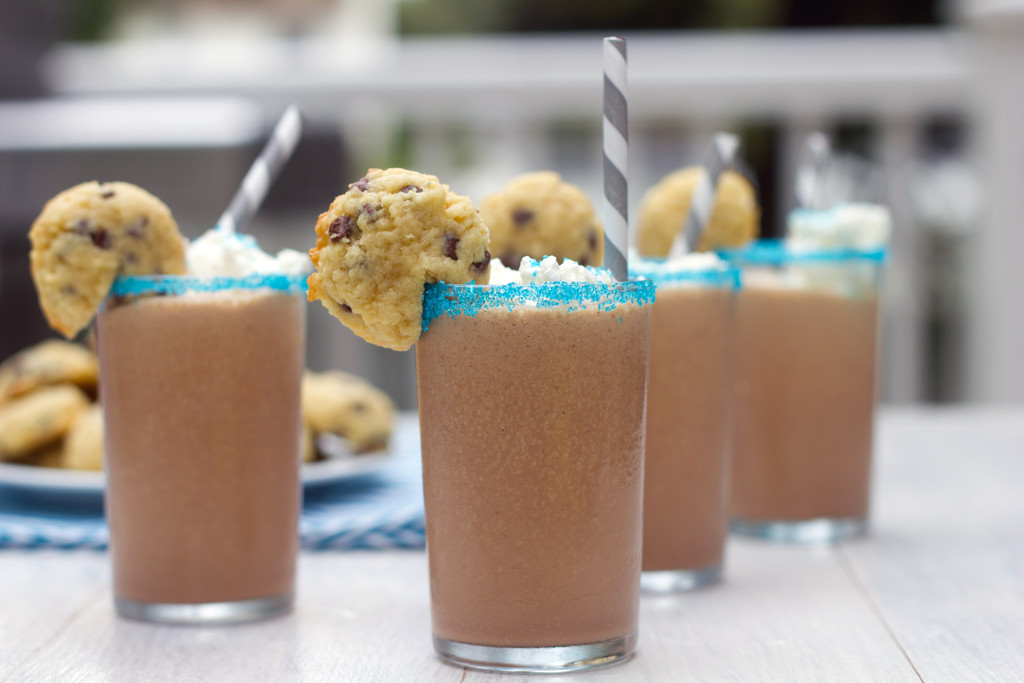 Of course, it will be a little while before Lauren's baby can eat cookies and drink milkshakes… But once he's old enough, he's going to be a VERY lucky boy because I'm sure his mom will be whipping him up sweet treats all the time!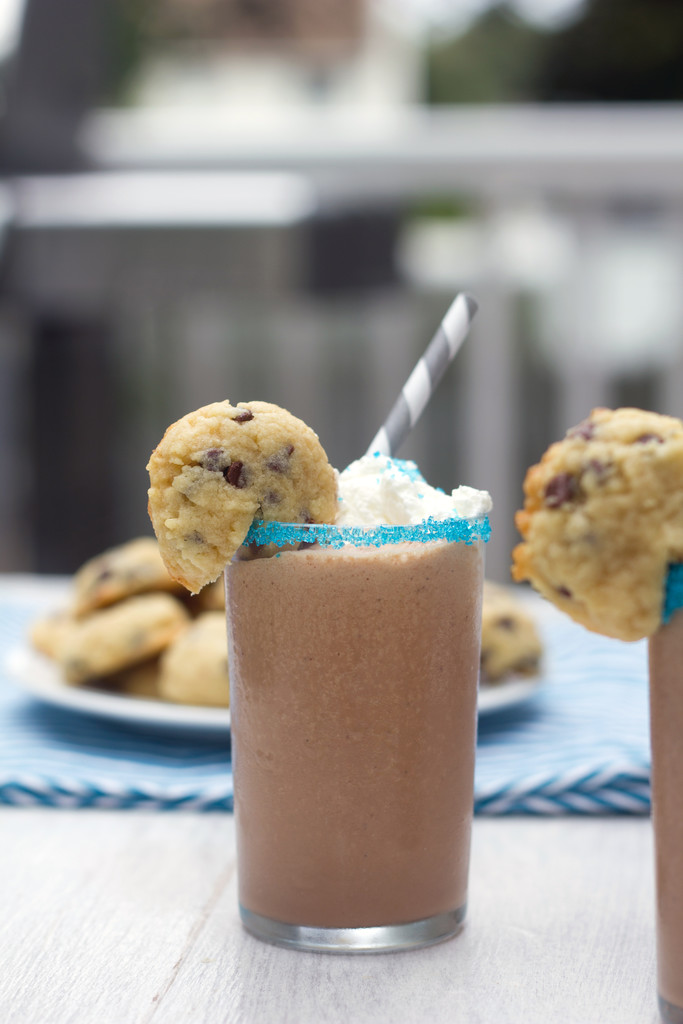 I'm so excited for Lauren and can't wait to continue to follow along with her at Keep It Sweet. I'm not a mom myself, but my sister's twin boys are 3.5 months old now, so I can testify to the fact that baby boys are SO much fun. Of course, I'm not the one waking up with them in the middle of the night… but something tells me it's all worth it. Especially when they give you those perfect little smiles!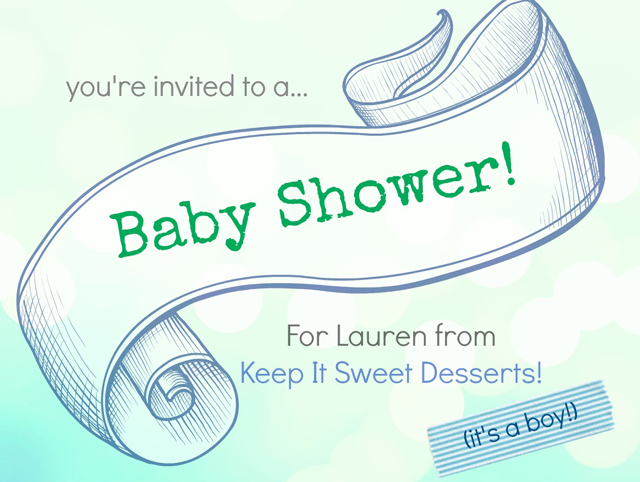 Congratulations, Lauren!! I hope you'll all take the time to check out the rest of the delightful treats that were brought to Lauren's baby shower!
Mini Pumpkin Layer Cakes from The Baker Chick
Mini Apple Spice Cupcakes from Dinners, Dishes, and Desserts
Mini Nutella Brownies from The Cooking Actress
Mini Iced Oatmeal Cookie Apple Pies from Girl Versus Dough
Pickles in a Blanket from The Lemon Bowl
Mini No-Bake Chocolate Cheesecakes from Bake or Break
Mini Chocolate and Peanut Butter Fondant Cakes from London Bakes
Double Decker Birthday Cake Blondie Bites from Baker By Nature
Mini Brown Butter Pumpkin Cupcakes from Eats Well With Others
Roasted Caprese Stack with Peaches from Warm Vanilla Sugar
What mini treat would you bring to a baby shower?
[Sues]