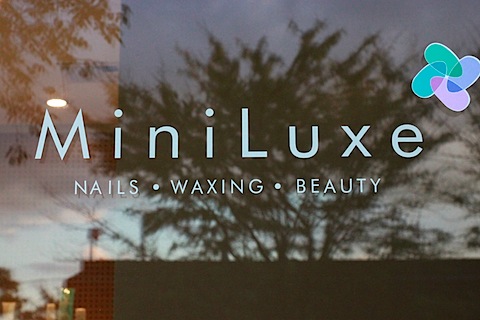 About two weeks ago, while I was working at Paper Source, two lovely girls from the new MIniLuxe in Brookline stopped in to drop off a generous amount of complimentary basic manicure cards.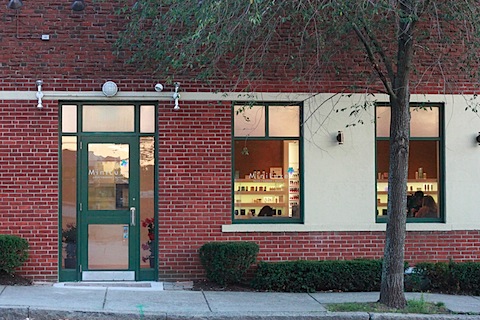 I had no clue at all that MiniLuxe had even opened so these girls dropping the cards off at my job was clearly an act from above 😉 I was obviously thrilled (what girl doesn't love a free mani!?) because Kate had taken me to the MiniLuxe on Newbury Street for my birthday last year, so I was excited to try the new location in my neck of the woods.
More about MiniLuxe from their website:
MiniLuxe is a "nail and beauty lounge that caters to you and what is going on in your life at the moment. We believe that "me time" is critical to a balanced life. You never need an excuse to take care of you. Whether it's your weekly beauty fix or a much-needed pick-me-up, let us work our mani/pedi magic. MiniLuxe brings out the beauty in life and the beauty in you.
The space is sophisticated, bright, and fun while being fairly minimal with only the necessary tools and products visible. All of this makes for a truly relaxing and enjoyable experience. It also makes you want to spend the entire day in there especially since all the girls who work there are wonderful and hilarious.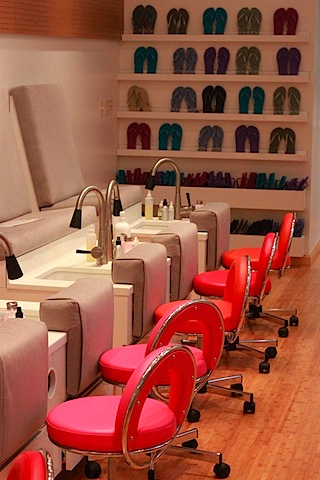 They also pride themselves on providing the most sanitary nail and skin care treatments in the industry, including cleaning all of their tools in an autoclave, which is the same way dentists and doctors sterilize their equipment. The autoclave completely sterilizes the equipment leaving it 100% bacteria free. After the tools are cleaned they're then sealed in individualized sterilization packages. Another bonus? The nail buffers and files they use to do your manicure are then yours to keep! To me, this is huge, because many years ago I got a manicure at a mall salon and got a ridiculous infection in my finger because their tools weren't properly cleaned! I woke up the next morning and my finger was swollen to twice the size! I ended up going to the doctors who then gave me antibiotics. Scary stuff, so I'm all for salons that take the time and put the effort in to providing top-notch cleanliness.
The also sell Havaianas, my favorite brand of flip flops 🙂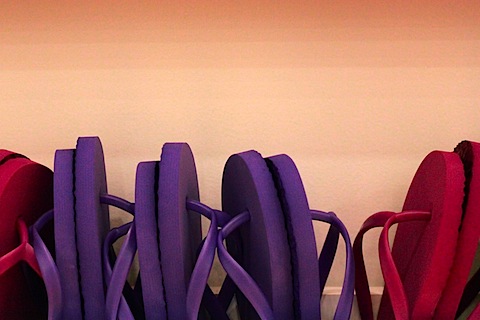 Another one of my favorite parts about MiniLuxe is they actually sell all of the colors they use so if you fall in love with the color that was used for your mani or pedi you can easily purchase it.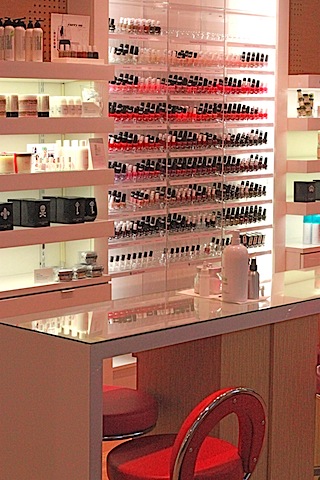 They also sell all sorts of yummy beauty products, including a brown sugar and vanilla scrub that I need immediately: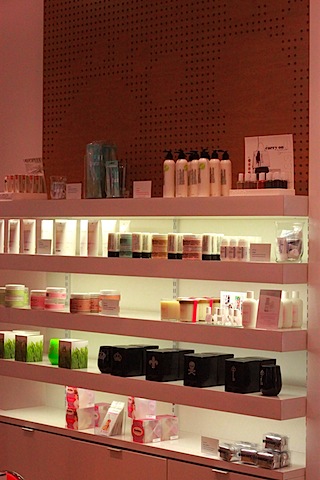 I got my nails done by Anu, second from the left, who was beyond friendly (we chatted and laughed the whole time!) and talented. She did such a wonderful job on my nails that I might actually think about cheating on my regular nail place… gasp!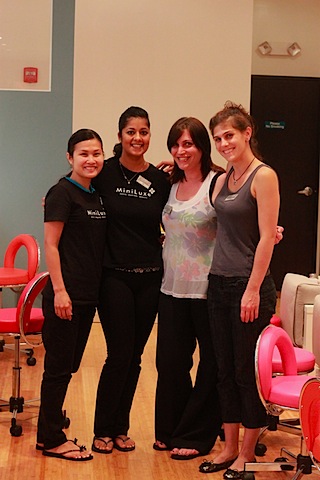 Kate also joined in on the manicure fun!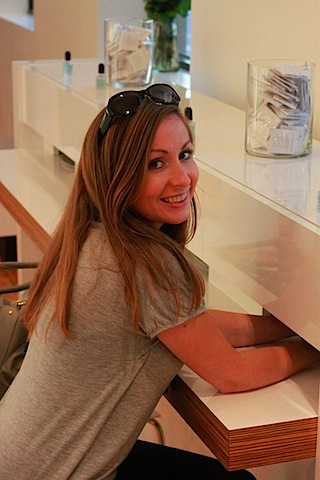 Have a mentioned that I refuse to wear makeup in the summer? Cause yeah…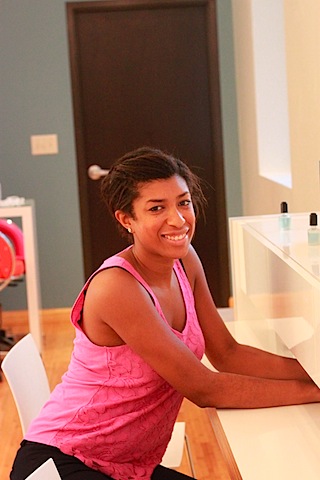 The MiniLuxe Manicure, which is what I got, normally retails for $19.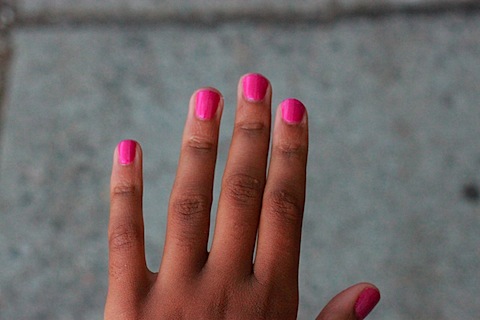 They also provide shellac manicures, waxing, neck massages while your nails dry (wooooop!), foot facials, and every kind of waxing on nearly every body part imaginable.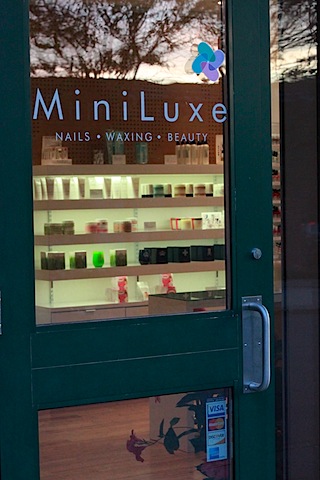 MiniLuxe Brookline is conveniently located immediately past Coolidge Corner at 481 Harvard Street. There's also a parking lot, which in these parts is hard to come by!
MiniLuxe Brookline
481 Harvard Street
Brookline, MA
617.383.5237