Now I know where the saying "easy peasy" comes from. This recipe, clearly. It involves a grand total of 3 ingredients (if you don't count salt and pepper). When I first saw the recipe in Everyday Food, I was immediately drawn to it because it was so beautiful and green! So, when I went to my parents' house this past weekend to celebrate a late Mother's Day, I decided to make it as a little appetizer.
Minted Pea Mash:
1 T unsalted butter
2 bags (10 oz. each) frozen peas, thawed
1/3 C lightly packed fresh mint leaves, coarsely chopped
Coarse salt and ground pepper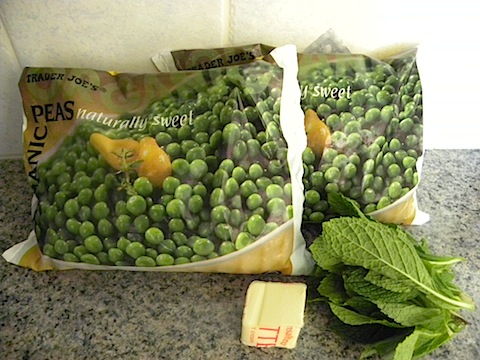 So, like I said, the recipe is super easy-peasy. All you do is melt the butter in a large skillet over medium-high heat. Then add the peas and cook, stirring constantly until warmed through, about 5 minutes.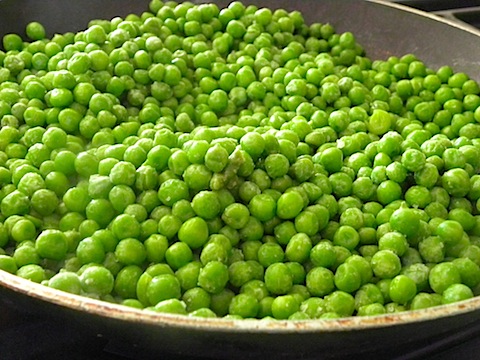 I love cooking in my parents' kitchen where everyone is hanging out! One of my favorite things about getting together with my family is playing board games. This time we played some Trivial Pursuit… We actually tried to play it on the Wii, but something was wonky with the television, so we were forced to go back to the "old days." We also had some fun with "Words with Friends" on the iPads!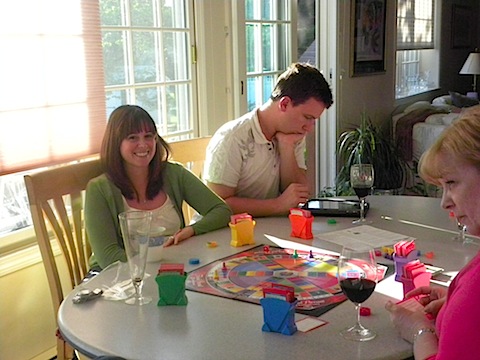 My dad actually had a bunch of mint in the garden, so I used some super fresh homegrown mint with the store-bought.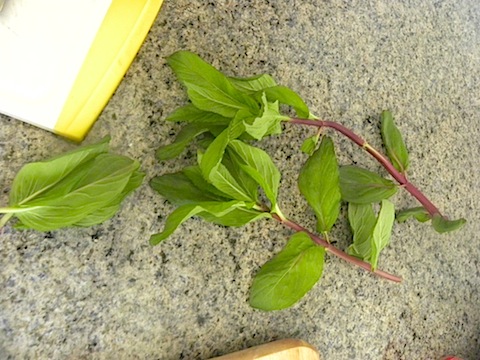 I love the way my hands smell after chopping mint! I needed quite a bit as the recipe called for 1/3 C. So, I chopped it up.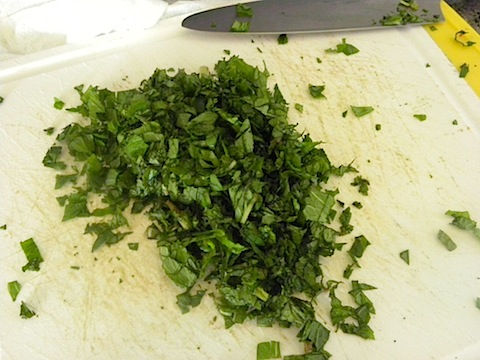 This recipe works best if you have a food processor, but you can certainly use a blender, too. Just put the peas in the food processor and pulse them until they're coarsely pureed.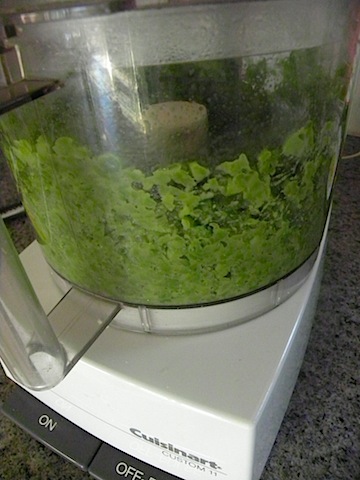 To some this might not look incredibly appetizing, but to my pea-loving self, this looks like heaven.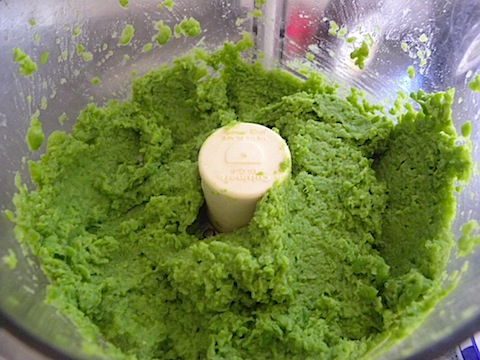 I left the peas in the food processor while we headed out to the deck for a brief family photo shoot.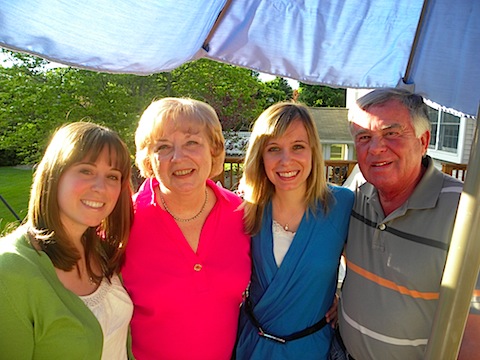 The still newlyweds. Can't believe it will be a year in September!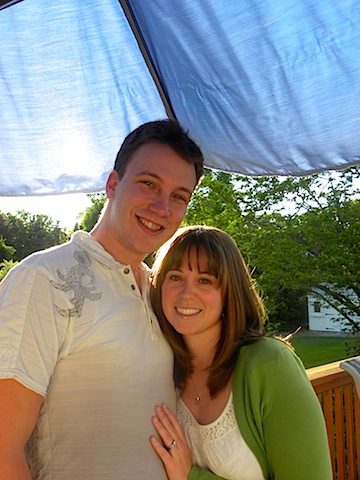 Me and Chris… And my incredibly pale arm.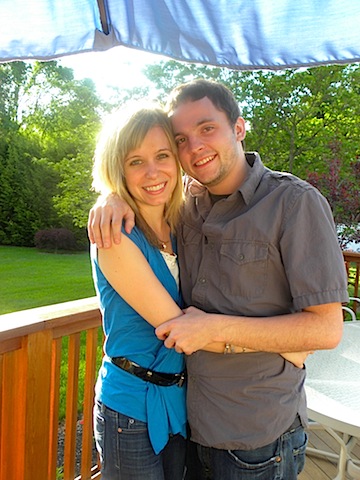 OK back to the peas (good thing this recipe is super uncomplicated or I would not be able to handle everything going on around me).
Stir in the mint and season with salt and pepper. That's it!!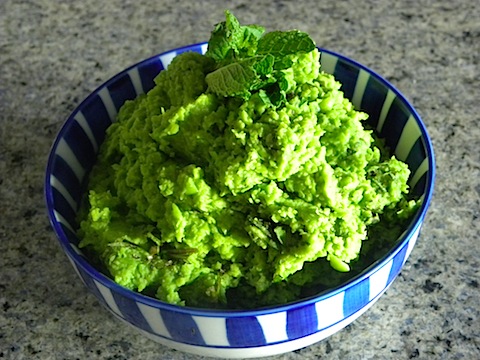 We sat out on the deck to enjoy our appetizer. It was the perfect evening. Not hot, but warm enough to sit outside and enjoy the last couple hours of sunlight.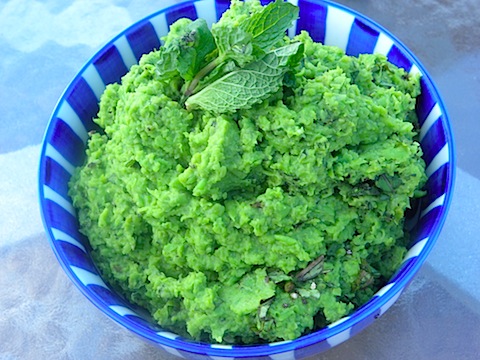 The dip was SO vibrant and pretty. Helloooo, green!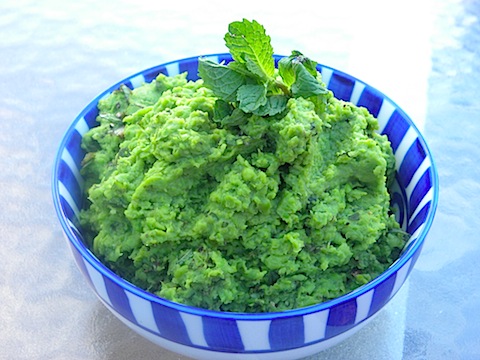 I wasn't totally sure what to serve it with, but my sister brought some parmesan crackers and mini rye toasts, both from Trader Joe's. Both worked well (and were delicious!).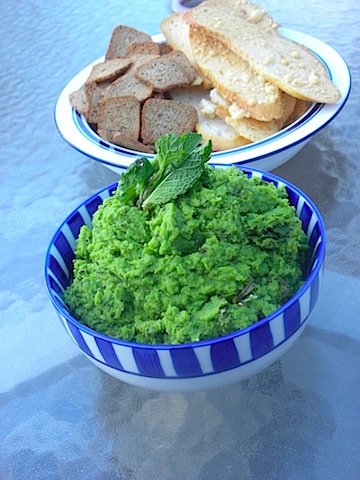 Martha Stewart also suggests trying it as a side with roasted chicken. Yum yum!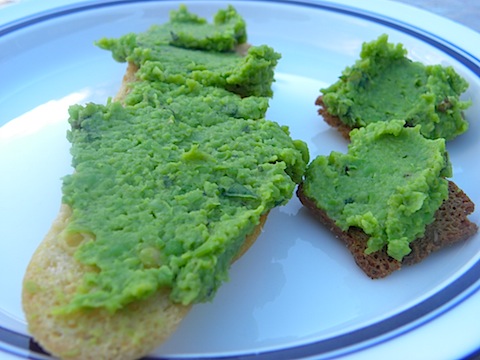 The sky was so pretty, I couldn't resist snapping a few photos.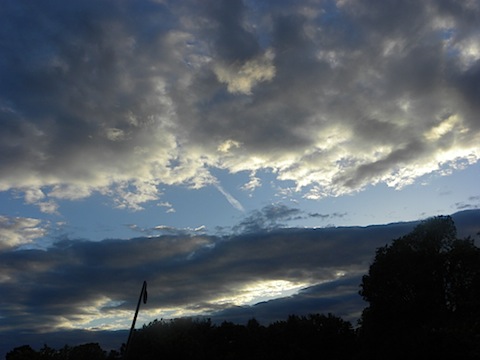 I'm sure they didn't think this photo would end up on the blog: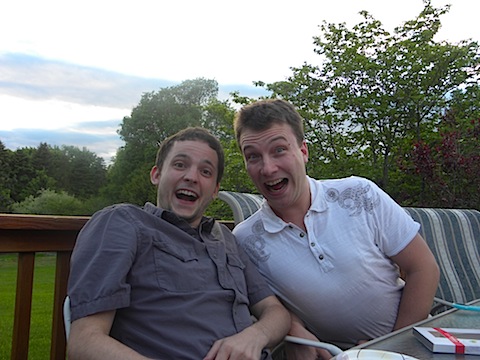 I was too into dinner that I totally forgot to take any photos. My dad made absolutely DELICIOUS barbecue ribs, along with baked beans and pasta salad. Everyone thoroughly enjoyed themselves.
Oh, and don't forget dessert! My sister made these yummy chocolate cupcakes with delightful frosting.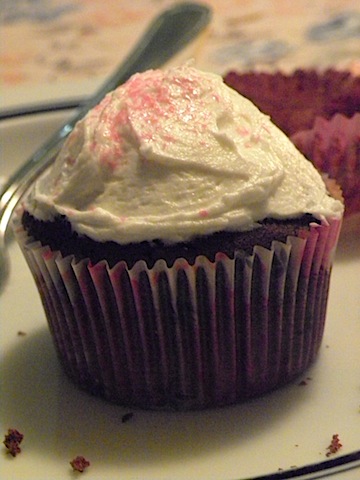 I'm kind of excited about this minted pea mash and have a feeling I'll definitely be making more of it in the future. It's so quick and easy and I think it can be used in alll sorts of dishes! Or I could always add something like bacon too it (!!!).
What's your favorite super simple, barely any ingredients needed recipe?
[Sues]