My mom has taught me many important things in life: Treat everyone fairly. Always have a no thank you portion. Don't go to bed mad. Talk it out. Always sit down for a family dinner. Appreciate everything you have. Don't be afraid to speak up for what you deserve. Give yourself more credit. Taking a personal day can cure all. All that matters is that you do your best. Always drink your coffee black.
It's true. Ever since I started drinking coffee in high school (yes, I was an early adopter!), I've been drinking it black. Why? Because that's how mom and dad always did it. Drinking coffee black means that the coffee needs to be good coffee because I don't use cream or sugar to cover up the taste. I've always been a fan of Stabucks, but never order their flavored coffees because I can't stand the sickeningly sweet syrups. But now? Starbucks has a line of Natural Fusions coffees. The natural ingredients are ground right in. Have you tried them yet?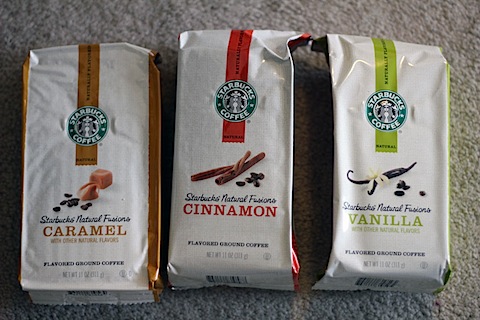 When I was asked if I wanted to host a Mother's Day brunch with Natural Fusions coffee, I jumped at the chance. They sent me plenty of samples of their Natural Fusions flavors in caramel, cinnamon, and vanilla and believe me, I tried them all! I'm a major coffee fiend.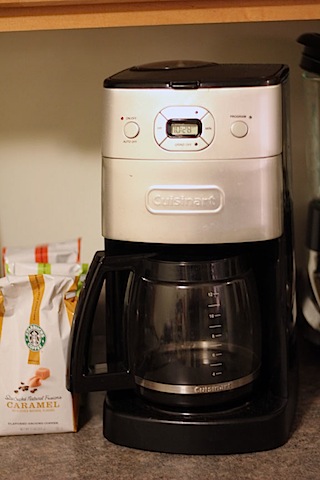 The whole family came to my apartment for Mother's Day brunch and my sister and I prepared a delicious spread. When the guests arrived at my apartment, we served cups of Starbucks Natural Fusions caramel coffee.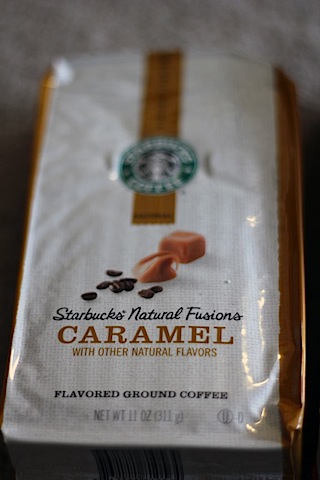 Caramel is a coffee flavor I'm not used to having and I loved the subtle hints of flavor without being over-powering. Everyone else was raving about it, too. By the way, my entire family drinks coffee black now. Including my sister's husband and my fiance. It's contagious 🙂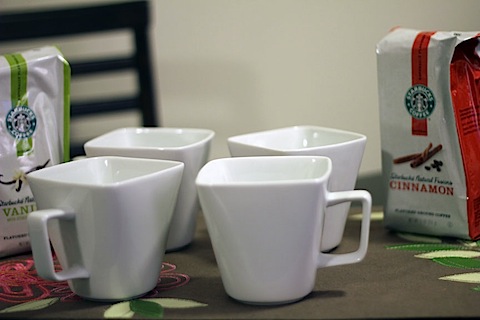 I'm that girl at brunch who has a ton of glasses in front of me. I need my coffee, a glass of water and, of course, a cocktail! My mom loves St-Germain, so my sister and I decided to make this Elderflower Champagne Cocktail. Great choice! Champagne to celebrate, mint for added flavor, and St-Germain to top it off with a cucumber slice on top.
For an entree we made Real Simple's Asparagus and Soft Eggs on Toast. This dish was awesome, but upon reflection, it was a bit difficult to make for 6 people and have ready all at once… and still hot! The eggs were soft-boiled, but poached would have been much easier since peeling the shells off was a pain! Also, it was my first time making soft-boiled eggs.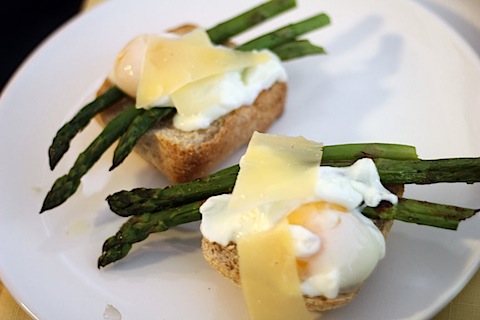 Though a casserole that's easy to put together and throw in the oven would have been easier, this certainly was delicious!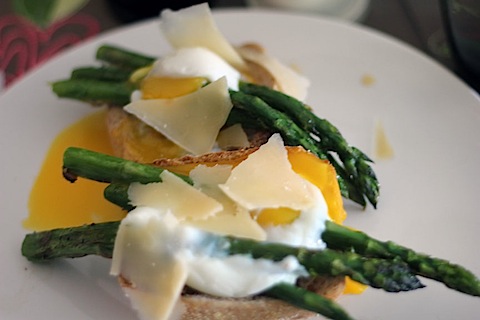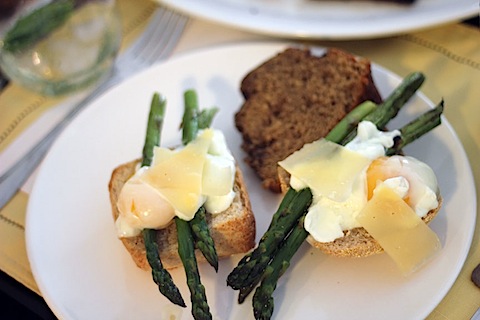 My sister made a coffee cake, with actual coffee! She used the Starbucks Natural Fusions cinnamon flavor. It was super moist and all-around awesome. Better than any typical coffee cake I've ever had!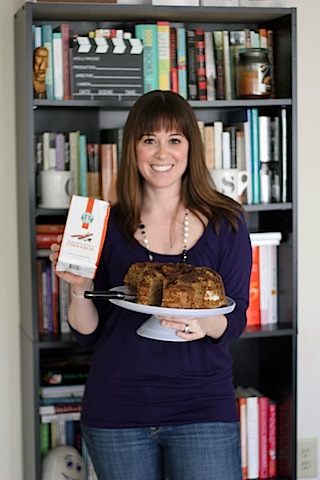 And pretty, too!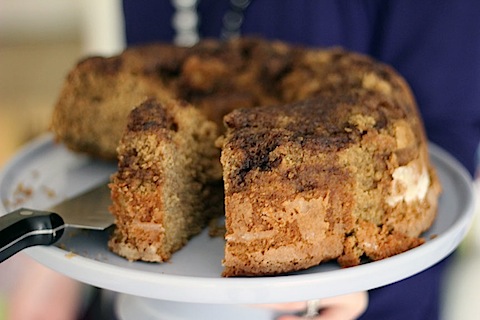 If you know my family, you know we always have to have bacon at brunch! And we added in some maple sausage, too.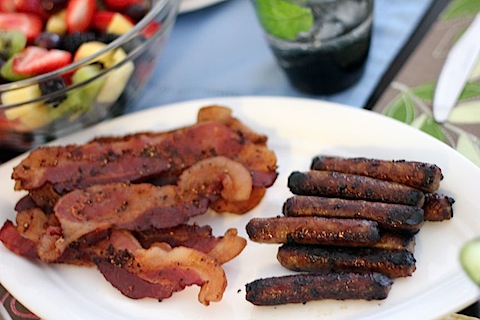 And, of course, a great big fruit salad.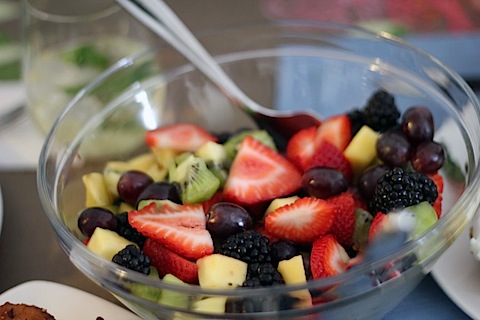 *Some* members of my family are really hard to photograph in "normal" poses. Trust me, I tried.
I ended up making 2 huge pots of the Starbucks Natural Fusion coffee, most of which we ended up drinking before even sitting down for brunch. The 6 of us are big coffee drinkers!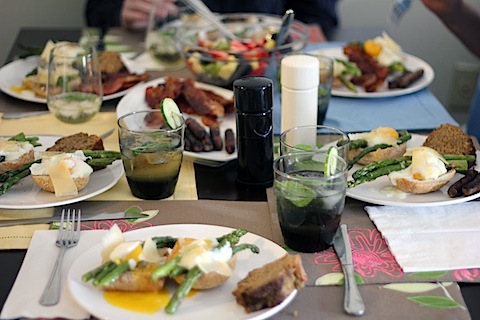 The guest of honor!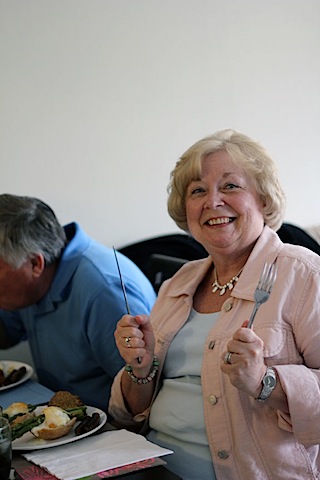 Though this coffee cake was kind of like a guest of honor, too.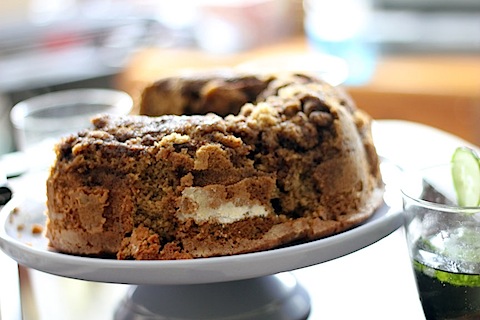 I can honestly say my mom and I have always had a pretty fabulous relationship. For some reason, I never really went through a rebellious stage and for the most part, we always got along. These days, I can happily say my mom is one of my very best friends!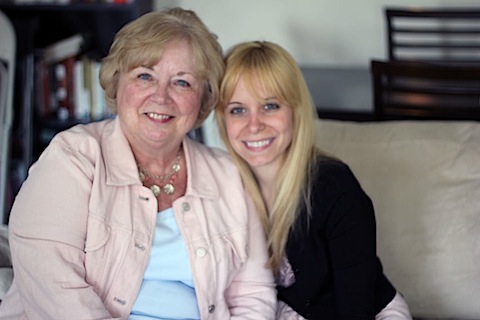 I feel so lucky to have my family living so close in proximity…. and just plain being so close. Do we look alike?! Growing up, people seemed to either think my sister and I were twins or that we looked nothing alike.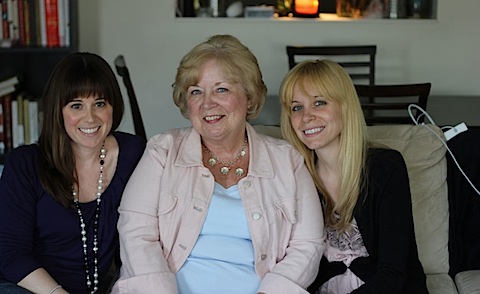 Again, happy Mother's Day! It was so fun having my family over for brunch to celebrate. And, of course, thank to Starbucks who provided all of the Natural Fusions coffee and compensated me for the brunch groceries. As you know, all opinions on this blog are my own and I would never say I like something just because I'm being compensated 🙂
Ooh and the day before Mother's Day brunch, Chels and I went to visit our friend Julie and her beautiful little baby. Chels brought the rum cake and I brought these coffee cake muffins I made with the caramel Starbucks coffee. Caramel in coffee cake? Delicious!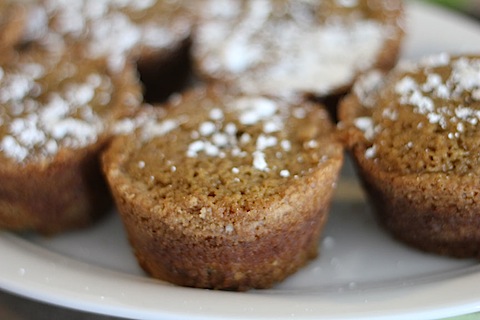 Now for the fun part…
Giveaway!
Are you a coffee lover? If so, you NEED to try Starbucks Natural Fusions. You can buy it in stores… or you can enter our giveaway and win a prize-pack to try all three flavors of Natural Fusions. All you have to do to enter is tell me, how do you drink your coffee? Black? Cream? Sugar? I want to know!
For extra entries, tweet about our giveaway (we're at @wearenotmartha) and/or fan us on Facebook!
Make sure you leave an extra comment for each way you enter! You have until Friday, May 13 at 11:59 p.m. to enter.
Good luck! 🙂
[Sues]