The other day I was reading a few BlogHer Food recaps (since, sadly, we didn't go!) and saw that tons of people stopped by to chit chat with our friend, the lovely Jessi, from the Mushroom Channel. All of the food looked delicious (especially the bacon infused whipping cream!) and all of the photos of the mushrooms had me dying to make something with them! Naturally, I went over to the Mushroom Channels website to get some ideas for recipes. I saw a recipe for mushroom risotto from Jackie, over at Foodie Reflections, and since it was a chilly Boston night, I decided it would be the perfect meal to warm up. With about 7 steps, it was really simple to make... heck, I was on the phone the entire time I was cooking it... just multitasking like a PRO!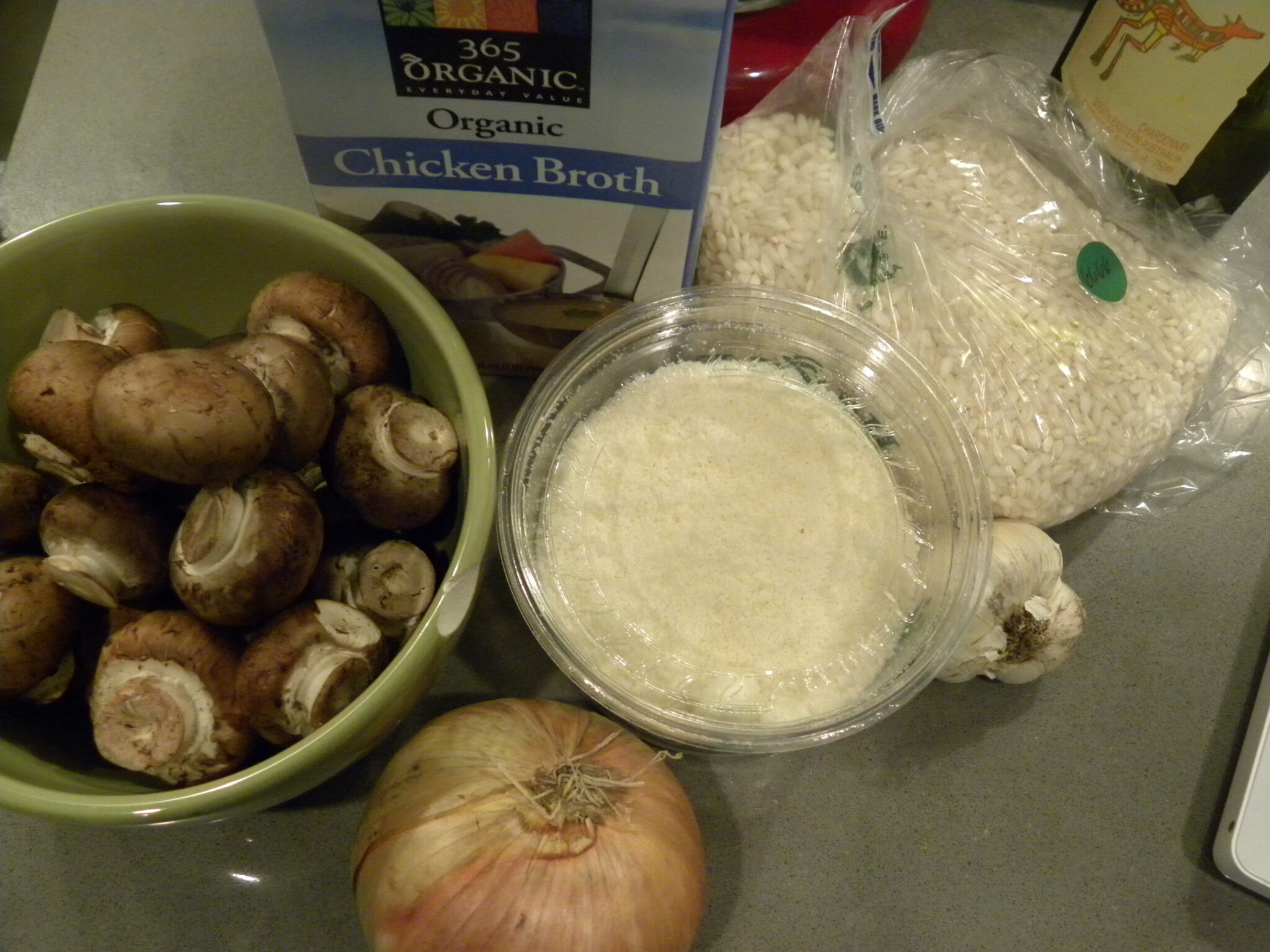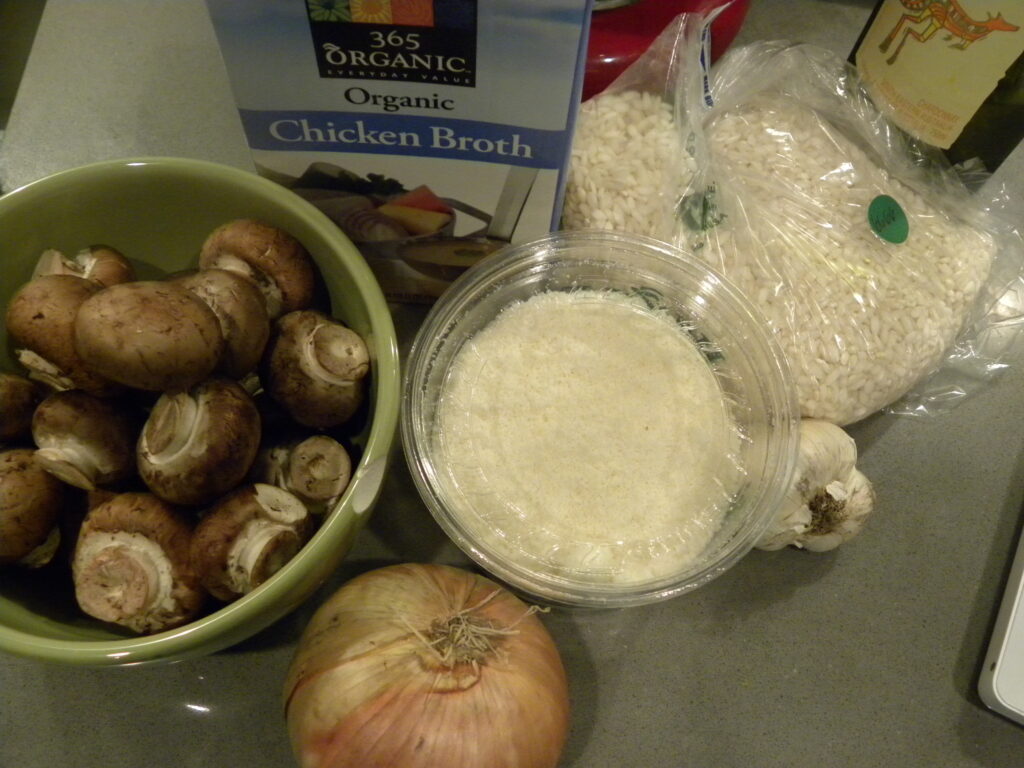 Here's what you'll need:
• 1 ¼ cups mushrooms, cleaned and divided
• 2 ½ cups chicken or vegetable broth
• 2 teaspoons extra-virgin olive oil
• ½ onion, minced
• 2 cloves garlic, minced
• 1 cup arborio rice
• ⅔ cup dry white wine
• ¼ cup grated Parmesan cheese
• ½ teaspoon fresh thyme, finely chopped (Whole Foods was out, so my risotto was lacking thyme... boo!)
• 1 tablespoon unsalted butter, divided
• Salt and pepper to taste
Here's what you do: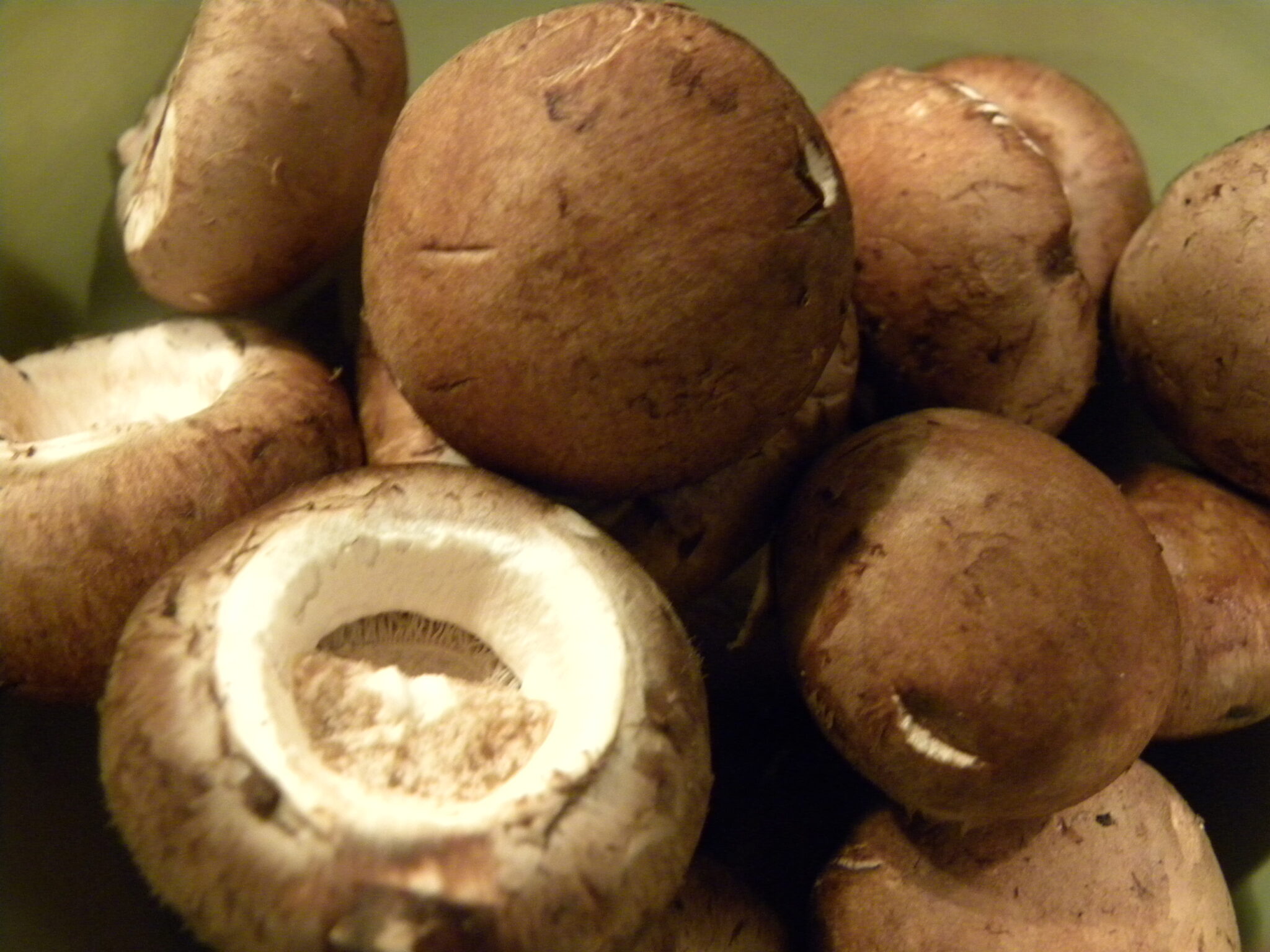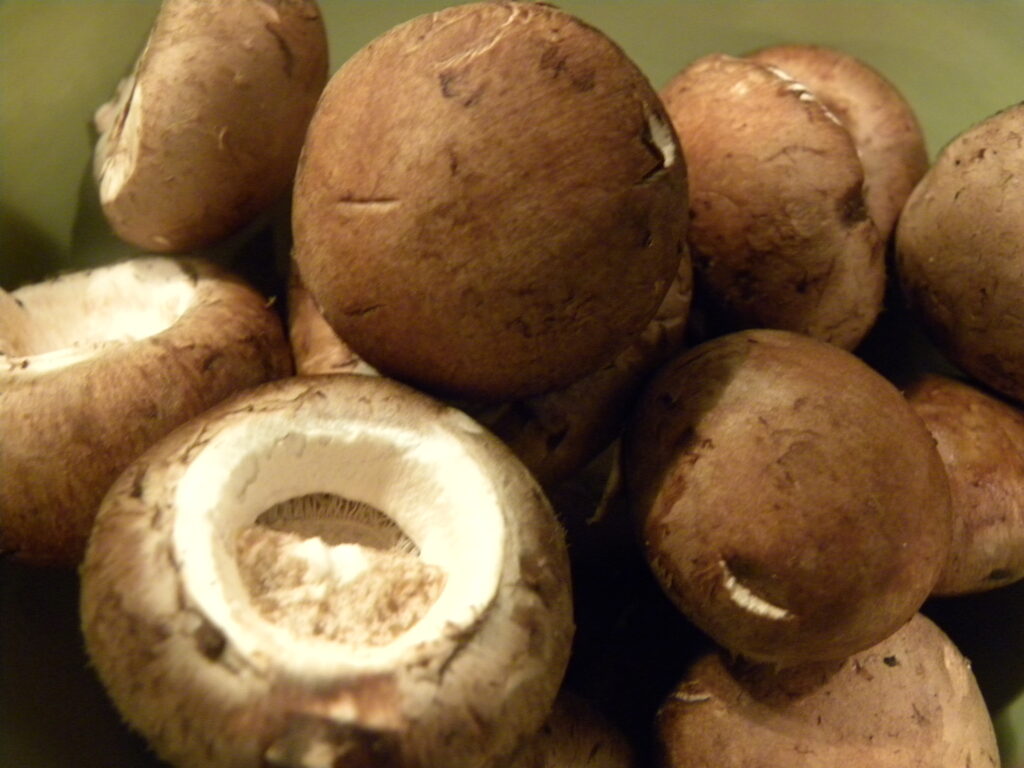 • Puree ¾ cup of the mushrooms in a food processor until they're finely chopped and thinly slice the remaining mushrooms and set aside (you're going to saute them and use them as a garnish at the end... BRILLIANT!)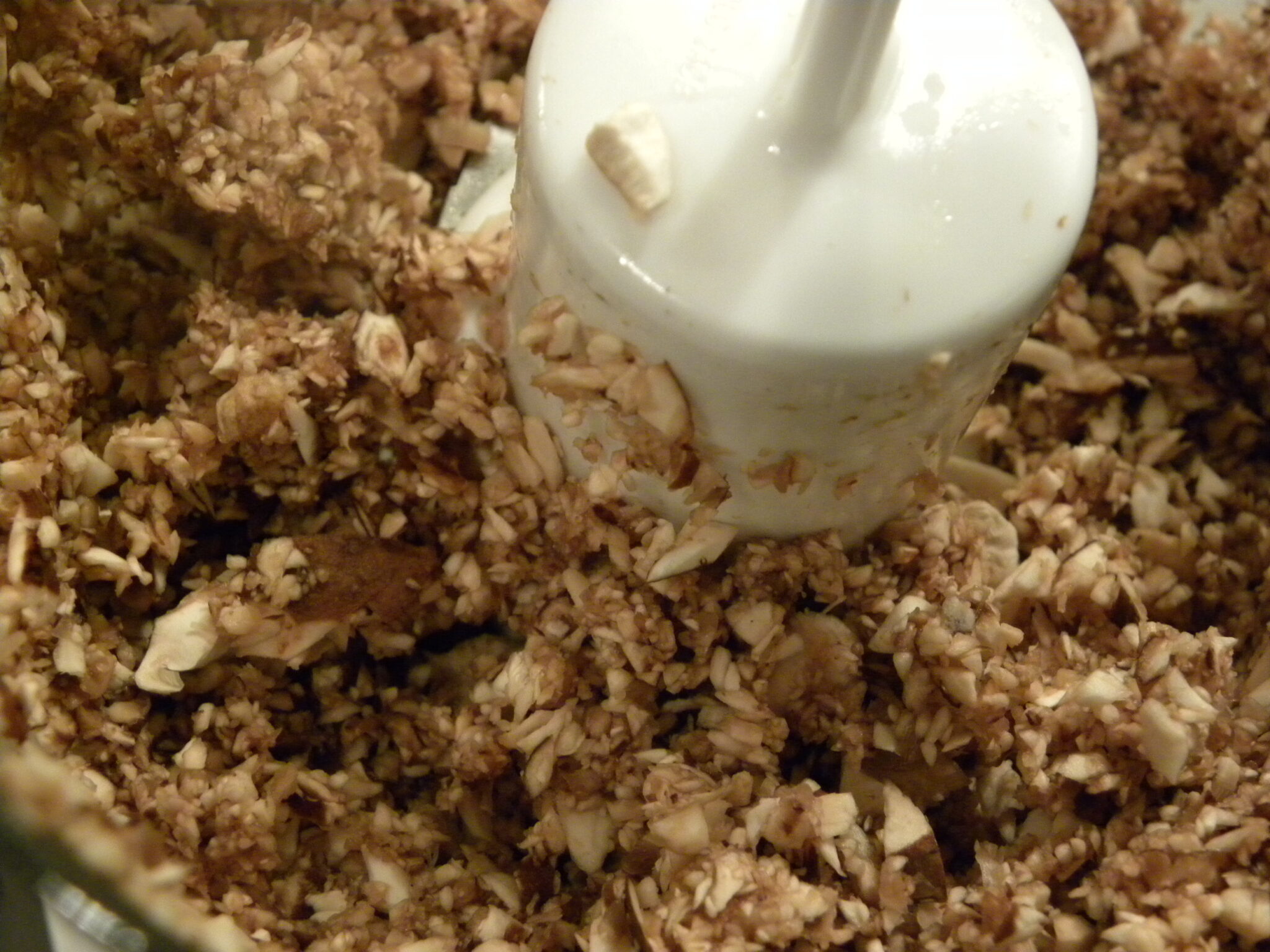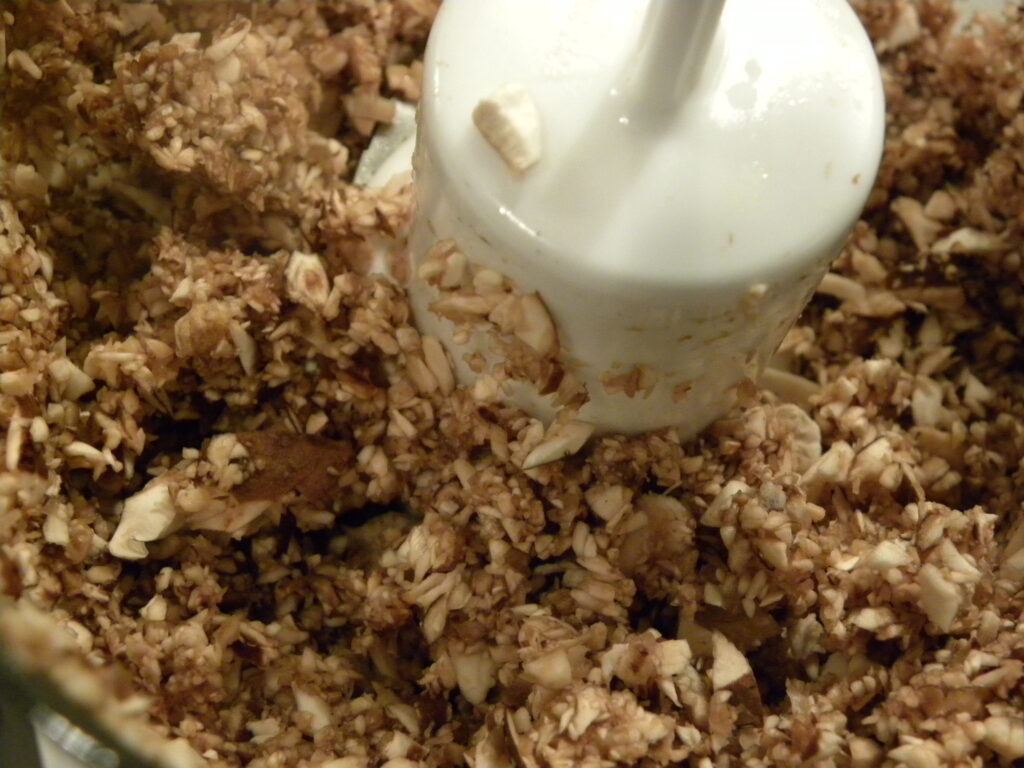 • Meanwhile, in a pot, heat the broth over medium heat. When it reaches a simmer turn the heat to low and cover just to keep it warm.
• Heat your olive oil in a deep pot over medium heat. Cook the minced onions until translucent for about 5 minutes. Next, mix in the garlic and cook for roughly 30 seconds then add in the pureed mushrooms, cooking for about 2 minutes, making sure to stir often.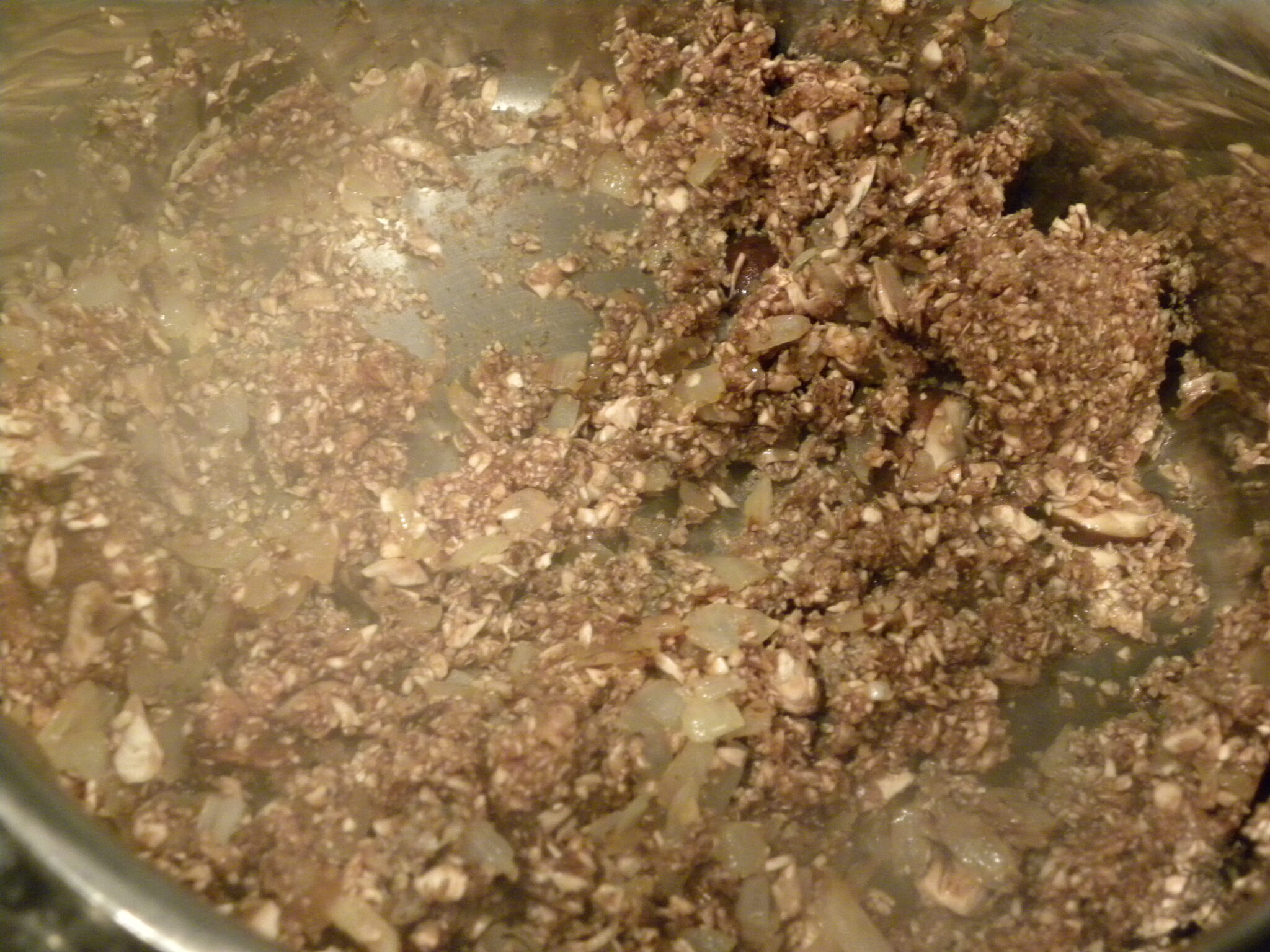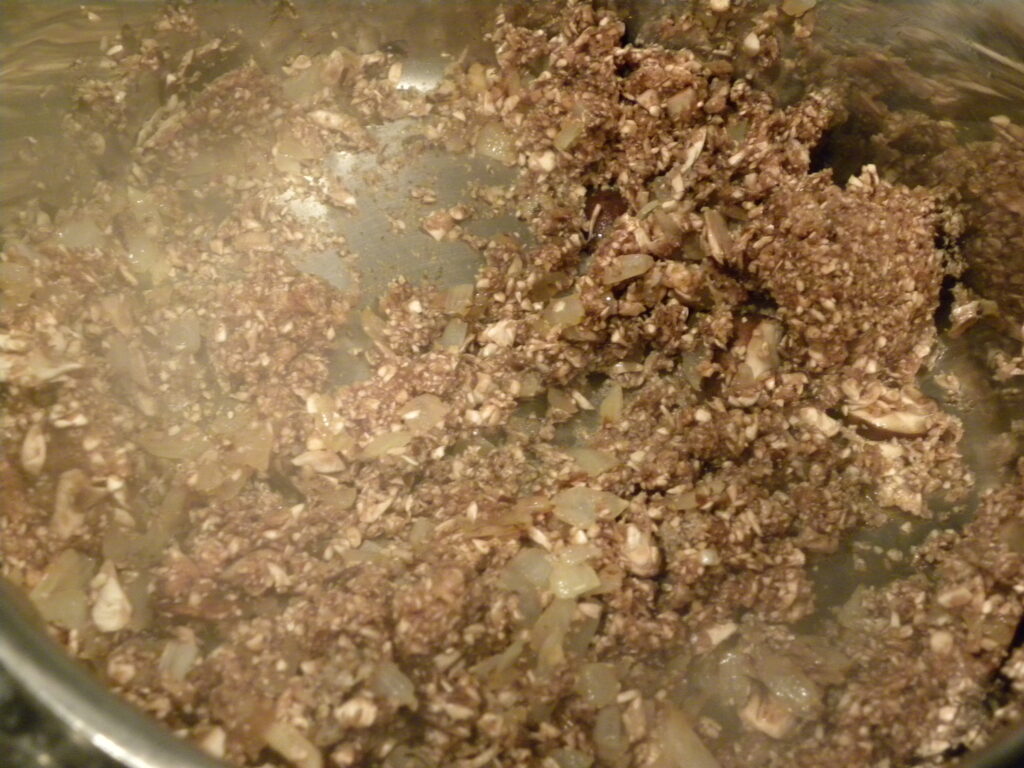 • Add in the arborio rice, cook for about 1 minute.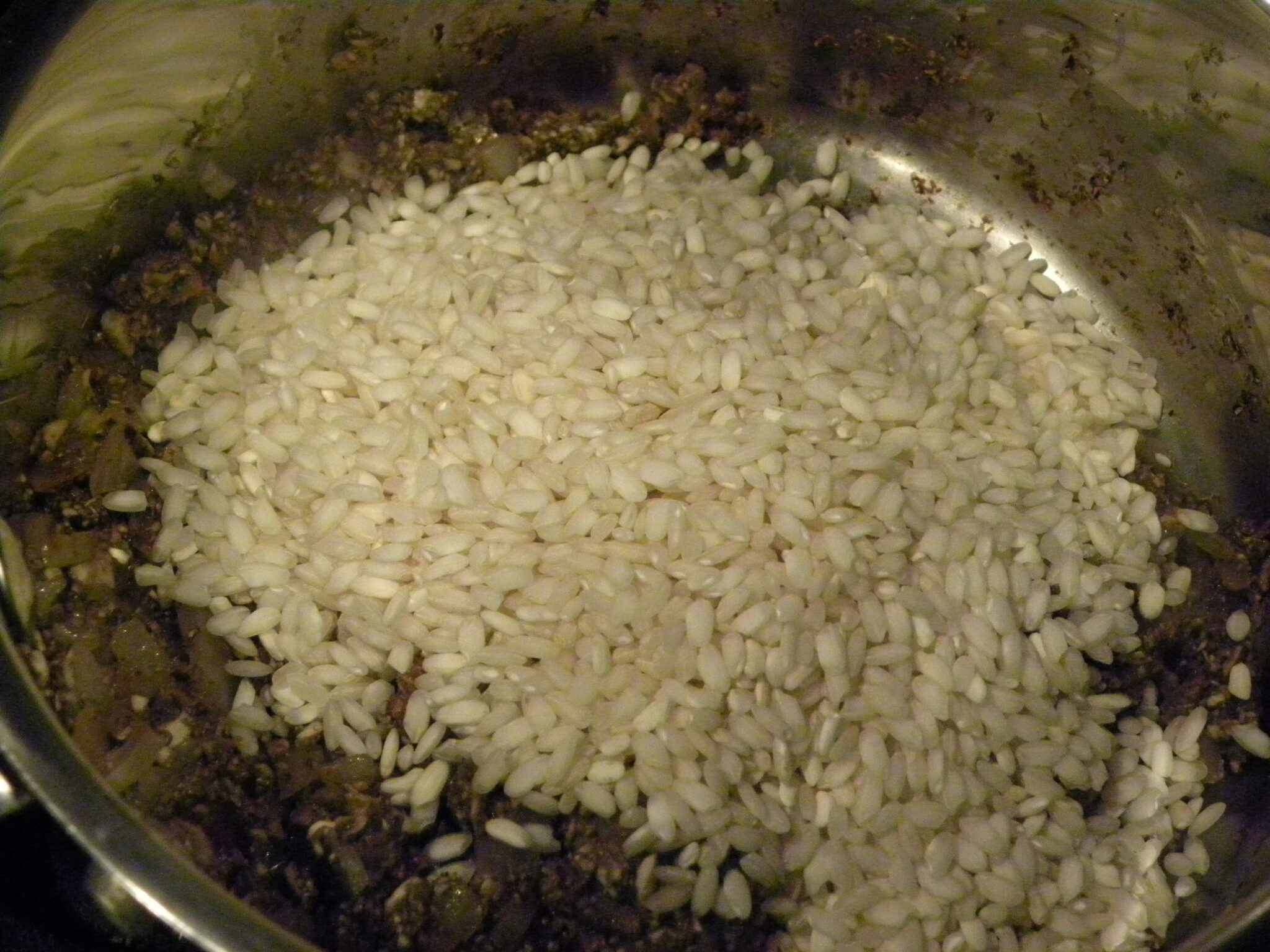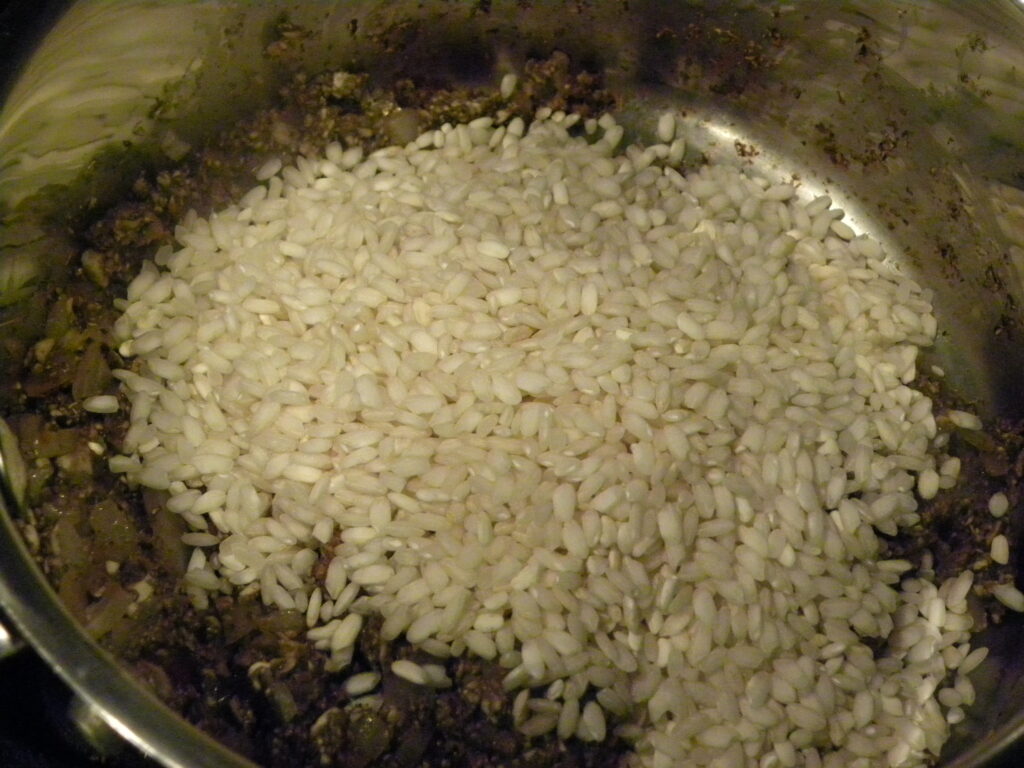 • Pour in wine and stir until the rice has absorbed it. Once the rice has absorbed the wine you can begin ladling in about ½ cup of the broth. Wait until the rice has absorbed the broth and repeat this process until all of the broth has been absorbed by the rice.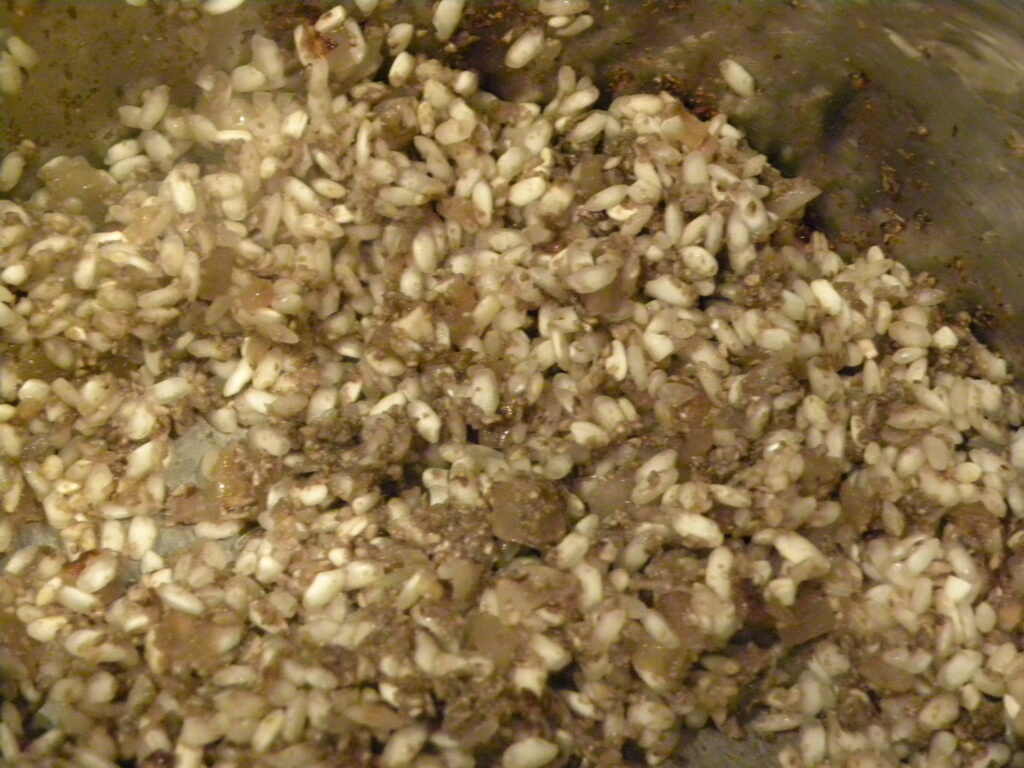 • Stir in the Parmesan cheese (great addition!), thyme (if you're using it) and ½ tablespoon of butter.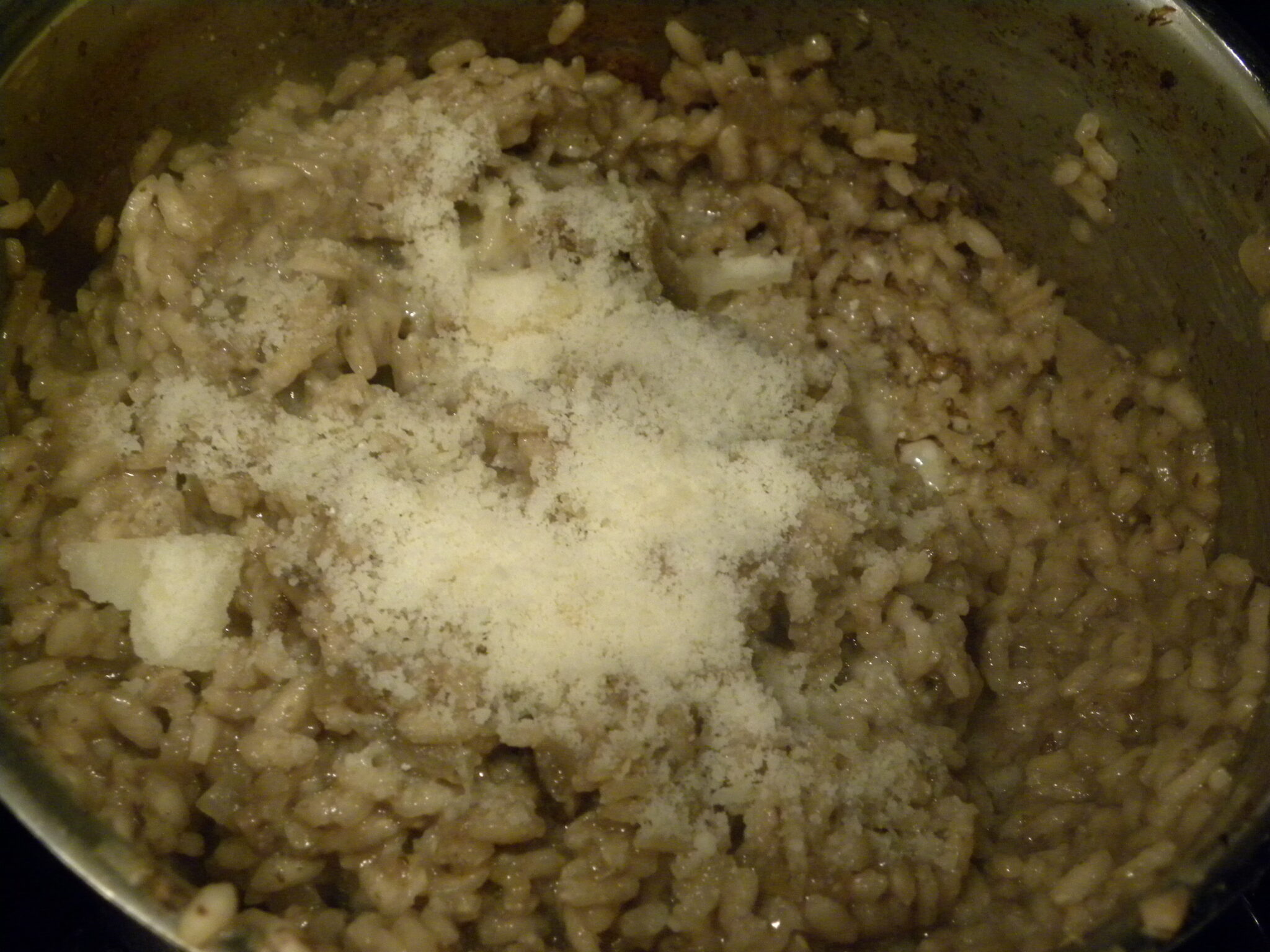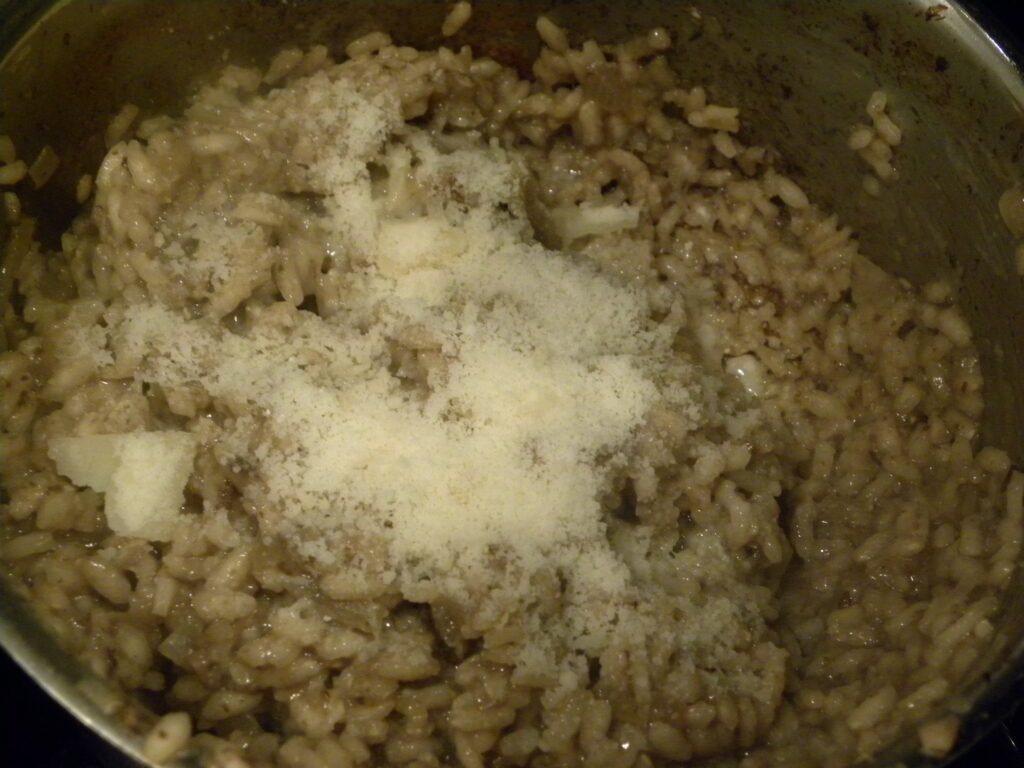 • Now you're ready to saute the mushrooms! In a small skillet melt the remaining butter over medium heat and add the mushrooms. Cook until nice and browned and season with a little salt and pepper.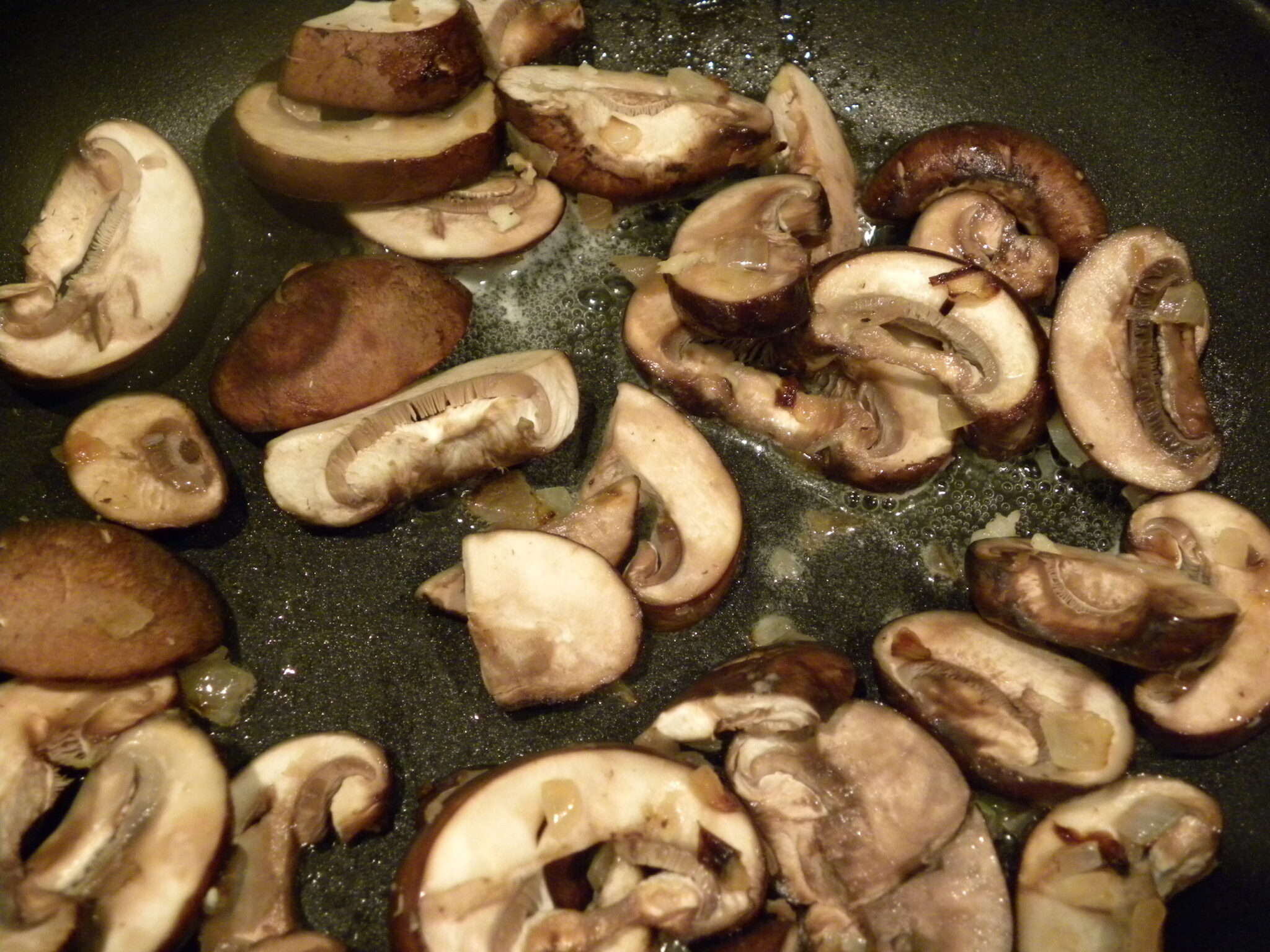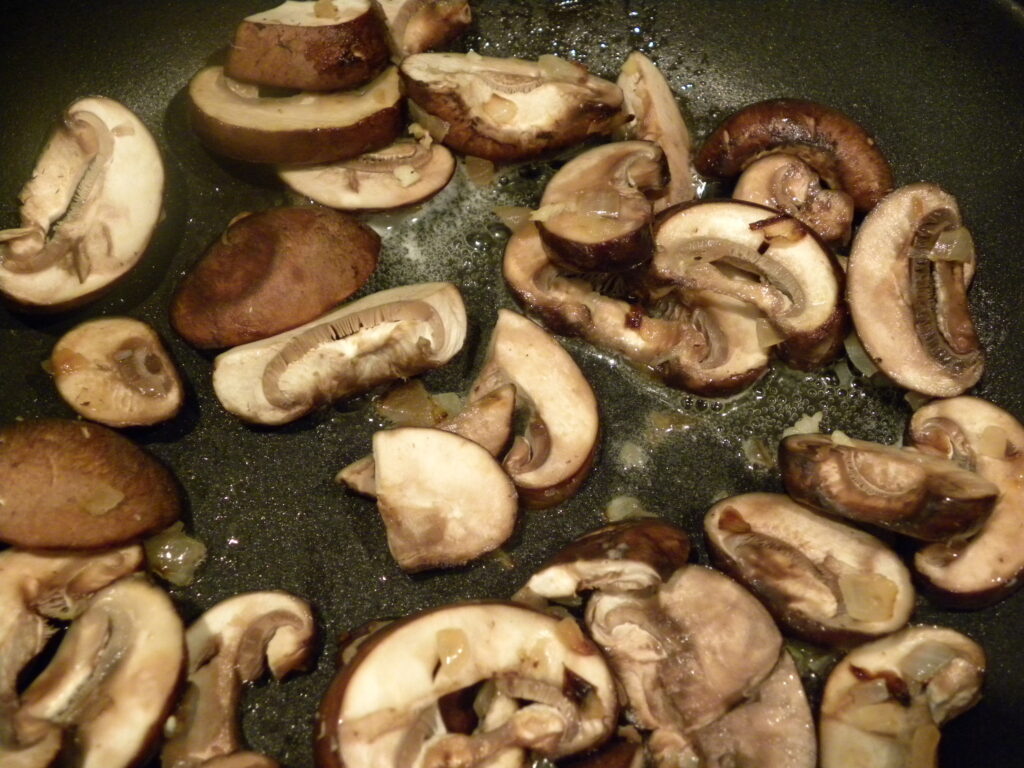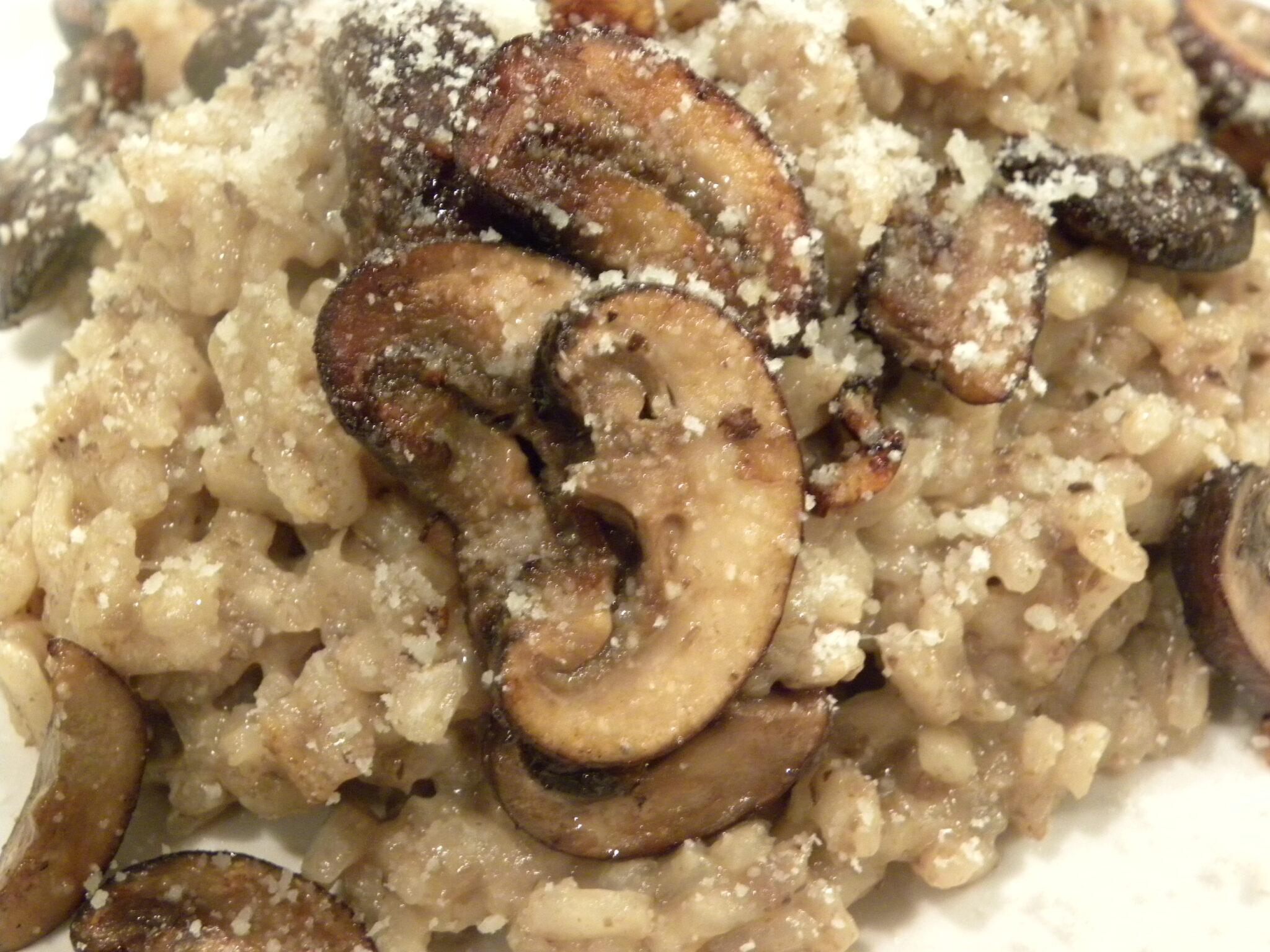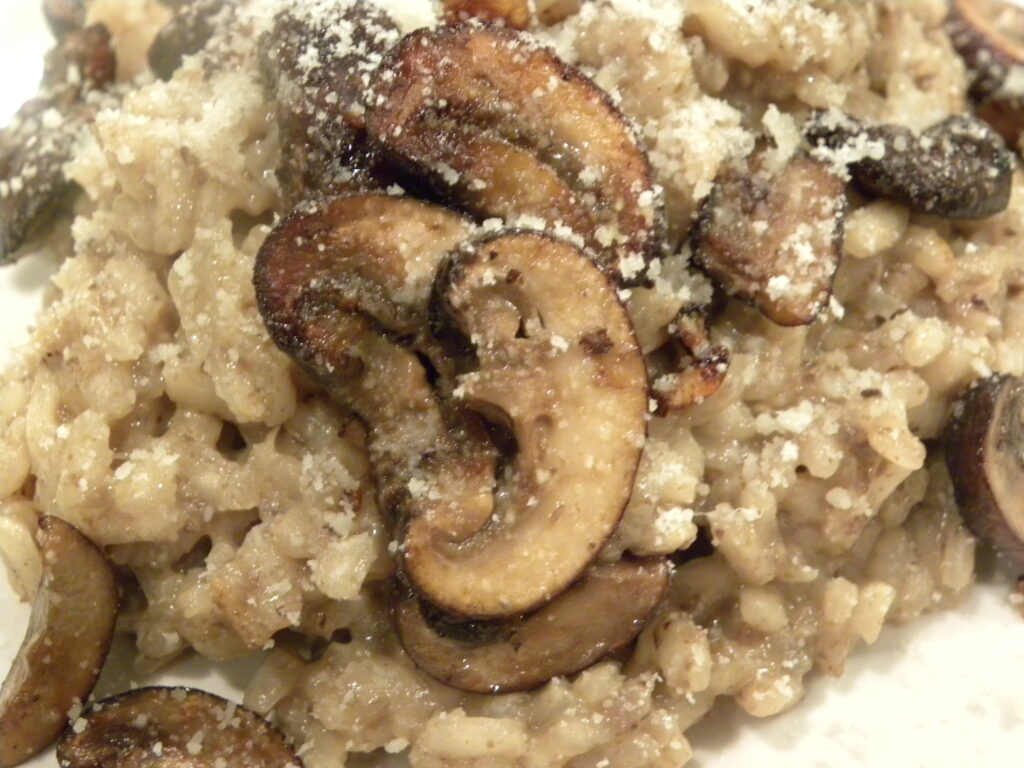 I don't really like to brag... buuuut I'm just going to say this was fabulous! I feel like a lot of people are intimated by making risotto, for some reason, but it's really not that difficult and didn't take long at all. The flavors in this were so earthy and it was soooo creamy. I loved the sliced and sauteed mushrooms as a garnish too, they were nice and buttery and added just the right amount of additional texture! This is definitely going to be a Fall and Winter staple!
If you, too, love mushrooms, you'd be silly to not check out The Mushroom Channel and The Mushroom Council. There are tons of terrific looking mushroom related recipes, tips on preparing, caring and handling mushrooms, and other extremely helpful and important information!
[Chels]