If you've been a long-time reader of We are not Martha, you may remember 2 years ago when my sister, brother-in-law, and I cooked my parents dinner for their anniversary. Well, I have no idea why we skipped a year, but 2 years later, we did it again! This week was my parents' big 35th anniversary! 35 years is a huge deal and, of course, a major reason to celebrate.
We decided to cook a bouillabaisse (fish stew), roasted vegetable salad, and blue cheese popovers.
The bouillabaisse was filled with all kinds of good stuff, like lobster, mussels, scallops, scrod, and flounder. We got all our fish bought fish stock (so we didn't have to make it from scratch!) from The Lobster Tail in North Andover. Then we hit up one of my favorite spots, The Butcher Boy, for all the rest of our groceries.
While I absolutely love lobster, I have something inside me that just will not let me cook them. Perhaps some day this will change and I know it's totally ludicrous to say I love eating lobster, but will not cook them myself. In any event, I made my sister do it.
She acted all cool about it until it actually came time to take the lobster out of the bag.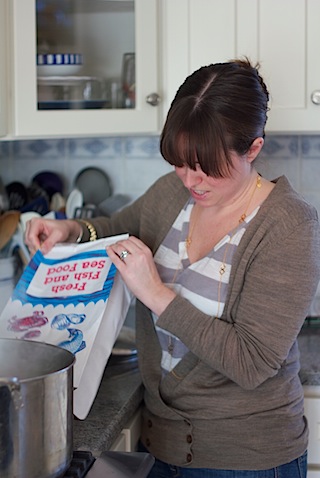 But she did it anyway! And yes, I still feel bad for the lobster.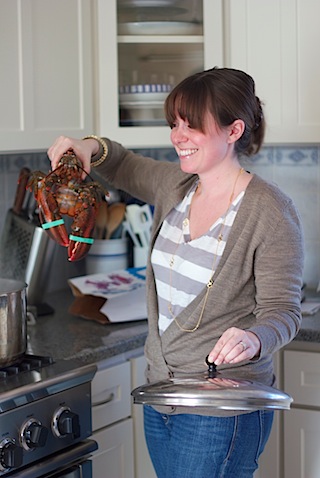 Obviously Chris had to show off his Lobster and Beer Festival t-shirt. We have matching ones 🙂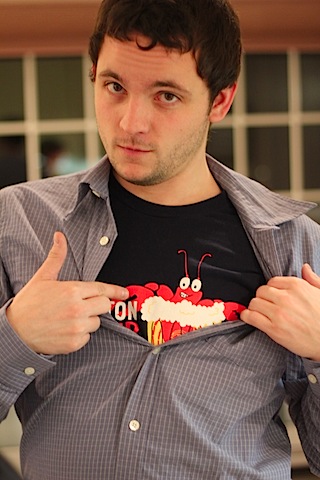 We whipped up the popover batter and chilled it in the fridge. Easiest thing ever!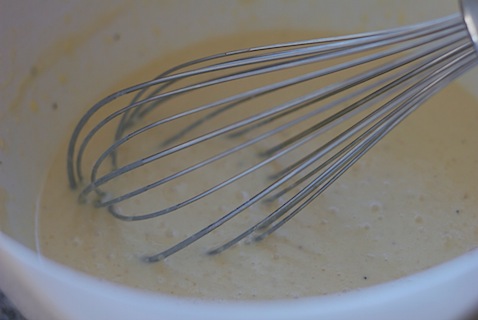 Then we got started on roasting tons of veggies. Like these beautiful beets!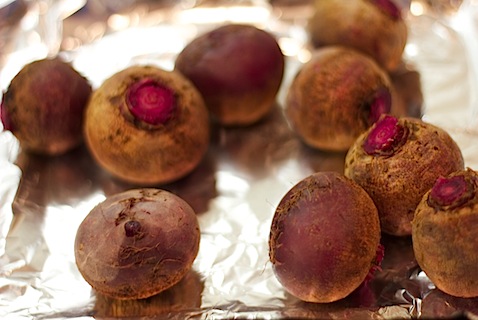 And, of course, some fennel. It's kind of a family joke, but my sister and I refer to our parents as "fennel people." They've been loving it for as long as I can remember. Now we're all pretty much fennel people.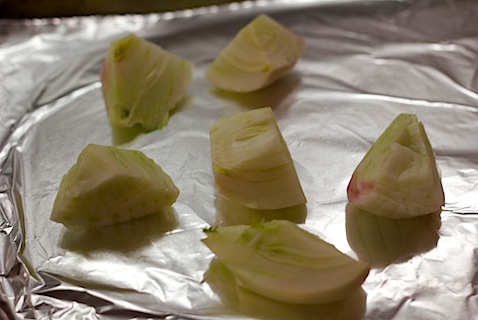 Shallots! Roasted shallots are some of the best things in the world.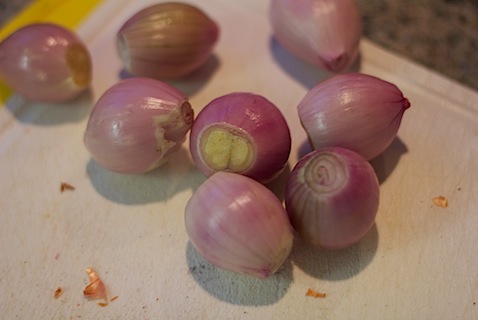 And carrots and turnips.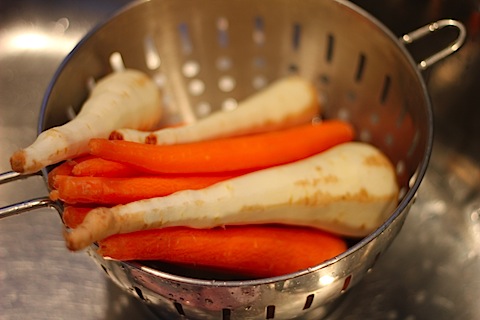 We topped them all with rosemary. And chopped up plenty of garlic for the bouillabaisse.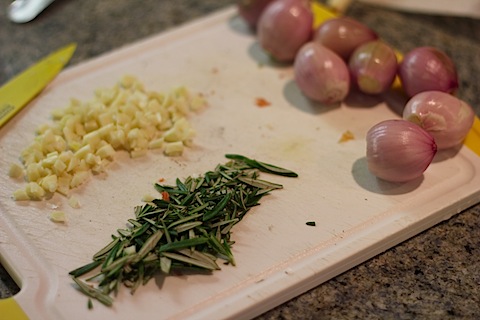 And drizzled some extra virgin olive oil on top. One of the simplest, but most delicious dishes you can make.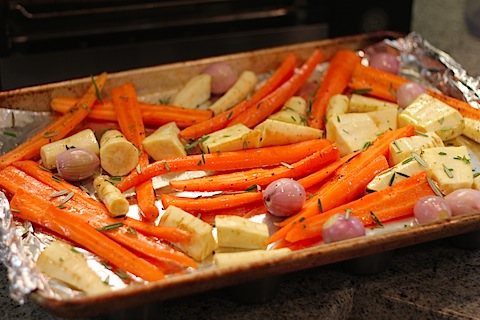 I love cooking in my parents' kitchen because a) plenty of counter space, b) there are two ovens, and c) there's room for everyone to sit and hang out so you're never alone in the kitchen. Also, my mom has about 50 aprons. I wore one my sister got her in Hawaii (please excuse my horrible roots. I need to make a hair appointment, like, yesterday, but I've had zero free time. Ahh!).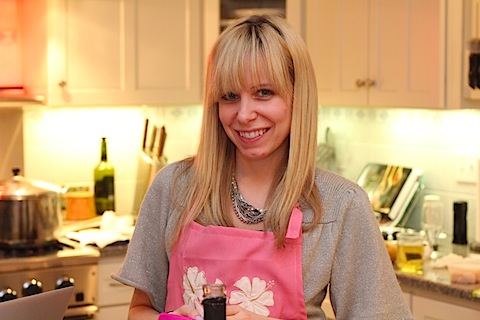 Team work as we finish up the fish stew!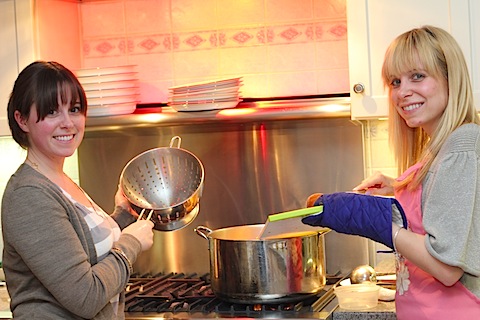 We toasted with some champagne that my Aunt Judy had us buy for the celebration.
And then dug into dinner. I could probably have an entire meal of roasted vegetables.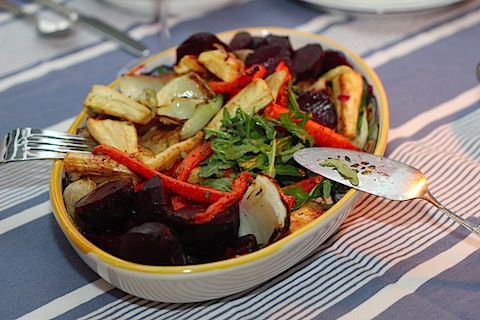 But this fish stew was to die for! It was absolutely packed with tons of different fish and was basically a seafood-lovers' dream. Because we bough the fish stock, this dish was super easy. Just clean, chop, and prepare the fish (um, I never knew scallops had a mussel you have to remove!), add potato, and season the broth with plenty of onion, fennel fronds, saffron, tomato and more.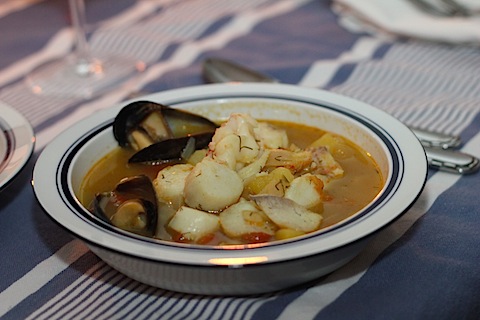 The popovers were awesome! However, we were allegedly supposed to use a mini "muffin" pan and we used a mini "popover" pan. So, instead of getting 4 dozen popovers, we got 8. Ha! Luckily there were only 6 of us 🙂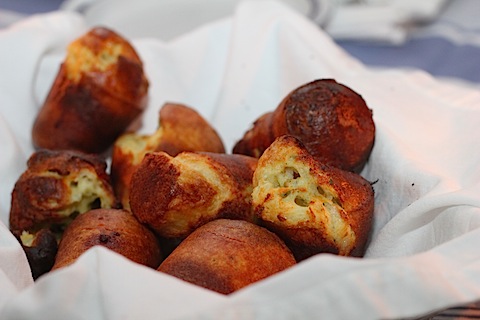 The dinner was enjoyed by all!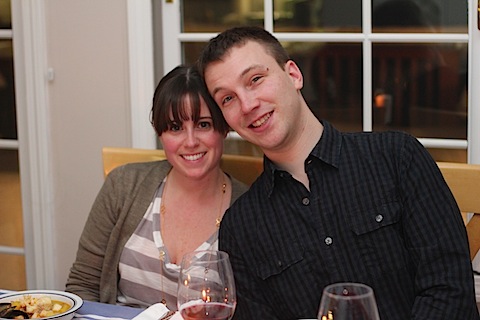 Yay for my mom and dad and 35 years of marriage!!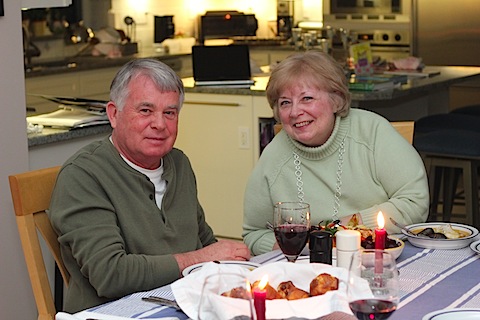 We're planning on matching them, plus more 🙂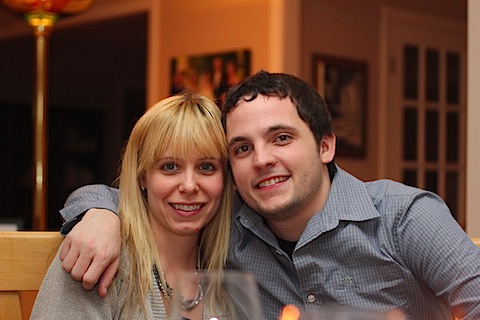 We ended the meal with a glorious assortment of cupcakes from Sweet. Really, my sister and I had plans to make a chocolate mint cake... But then we decided my parents' kitchen would probably be a chocolate disaster after. So, we ran to Sweet and picked up a half dozen.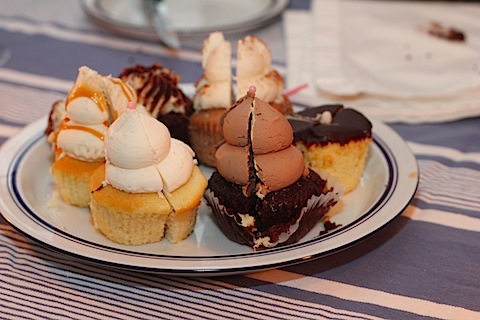 Usually, when we head to my parents' house they cook for us, because they're awesome cooks and that's just what we're used to. But it was nice to hang out and cook dinner for them. I think they really enjoyed it and a delicious dinner was had by all 🙂
And now it's time for the weekend! I'm headed to the Cambridge School for Culinary Arts to take a couples sushi class. My sister and Adam got the class as a gift for me for my birthday (back in September!), so I think we're all excited to go and participate. Who knows, maybe I'll become a sushi-making expert 🙂
What are you up to this weekend?
[Sues]