I just got back home the other day from being away for almost a week in wonderful Germany! I didn't really suffer from jet lag but it did take a couple days to get back into the swing of things, i.e. waking up early, remembering how to work... stuff like that. This trip was fantastic. I went to visit friends who are living there and we took a road trip to Southern Germany (Berchtesgaden, to be exact).
It was about a 7.5-8 hour drive, so by the time we got there it was well into the night and we were starving. We found an absolutely fantastic hotel, Hotel Vier Jahreszeiten, which was right in the center of everything. There's a
phenomenal
restaurant in the hotel which we wound up eating every meal at for the two nights we were there... it was
that
good.
My first night's meal:
Fried breast of chicken, tarter sauce, and salad. I was a little thrown off by the tarter sauce/chicken thing when I saw it on the menu, since I usually just use tarter sauce for seafood, but I decided to give it a try anyway. SO good.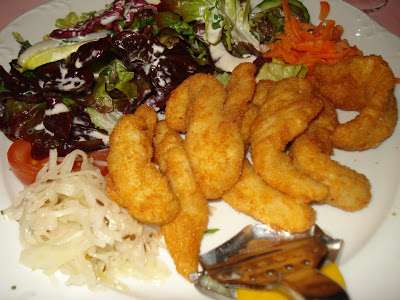 Dessert (both nights because it was the

best

)
: Raspberry flambe, vanilla ice cream... which was prepared in front of us. So this is officially my new favorite dessert. I forgot to ask what kind of alcohol she was using with the raspberries so I could make it at home BUT i plan on experimenting once I get my hands on some nice fresh raspberries... hopefully without causing any harm to myself.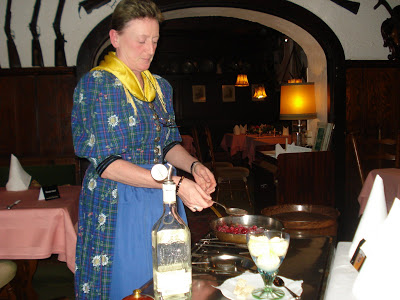 Very sweet lady making my awesome dessert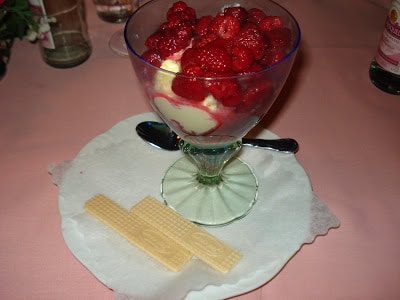 Delicious! And served with little vanilla wafers. Too flippin' CUTE.
My second night's dinner:
Catfish in white-wine cream sauce and green pepper corn, leaf spinach, and mushroom rice. Seriously? Yup.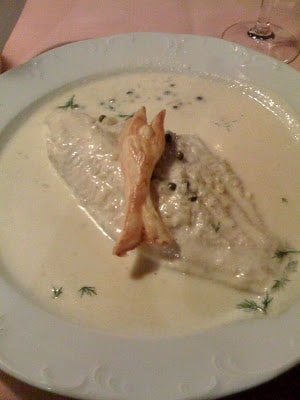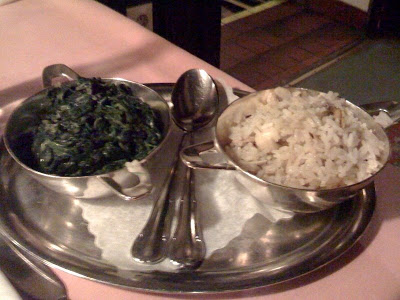 Oh... and then there was breakfast... which was conveniently included and basically a table filled with all sorts of cheeses, meats, breads, fruits, yogurts, cereals and grains... oh, and eggs with ham. WHAT!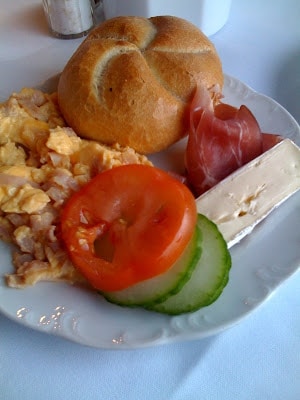 The rest of the trip was filled with some of the most breathtaking views I've seen... ever. The Bavarian Alps are the real deal.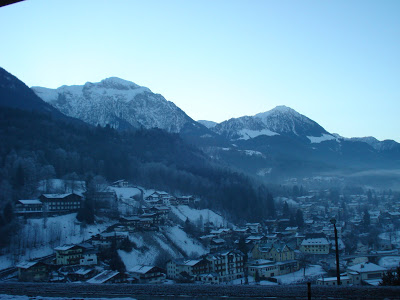 Like I said, by the time we got to the hotel it was dark... but
this
is what we woke up to. Such a great surprise.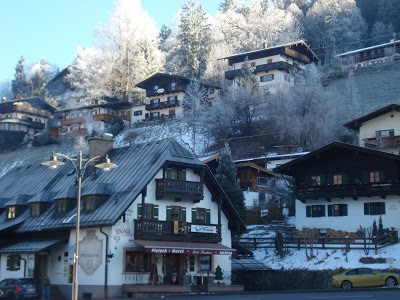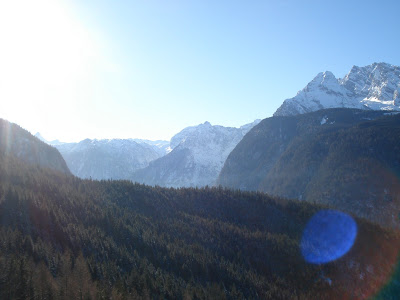 We also did a little snowboarding and skiing in the Alps too... this photo was taken from the chair lift. It was so gorgeous, it felt like it wasn't even happening.
Outside of a little bar by the slopes.
On the way back to Northern Germany, we decided to check out Munich since we were pretty close.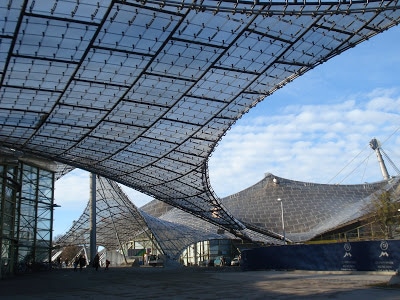 We stopped by the Olympic Park where the 1972 Summer Olympics were held. It was such a creatively designed space. The day we went was nice, sunny and not too freezing and there were a decent amount of people out on runs, walking their dogs, and sitting around eating... so I can only imagine what this place is like in the summer.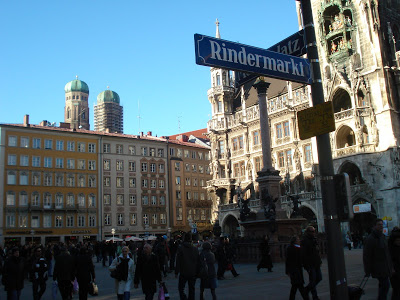 We also took a stroll through Old Town Munich which is my kind of scene. Lots of little shops, cafes, musicians...
This trip is what I picture when I think of Europe and I loved that. I'm convinced that traveling to new places is one of the best things in life. There's really very little that compares!
Thanks to my lovely hosts in Germany, Ky and Matt!
Happy Friday!
[Chels]