This is probably a bit much to put in just one post, so I'm going to be somewhat brief and mostly tell the story in photos. AND I'm going to save my cupcake adventures for another post, which I will definitely put up next week.
We had dinner one night at Victor's Cafe, a fabulous Cuban restaurant. We were wandering the streets and randomly stumbled upon this little restaurant. We thought it looked good and I'm so glad we did! The drinks were delicious. I got a coconut mojito and Chris got a "dragonberry" and strawberry one. They were perfectly icy and refreshing.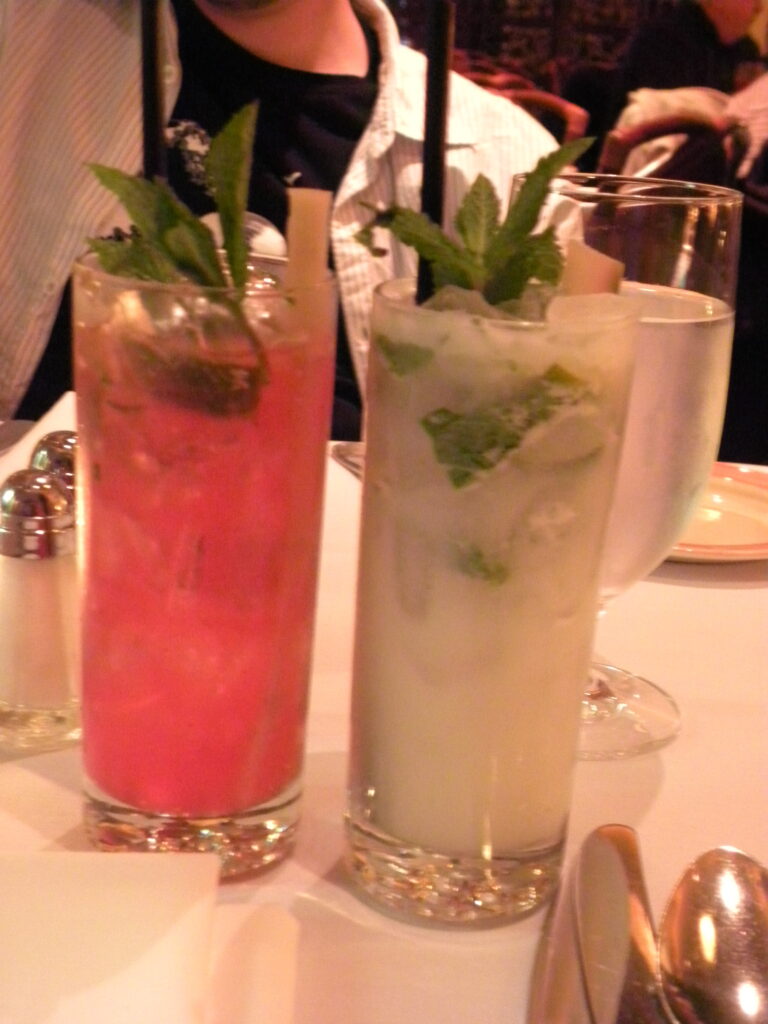 I had the Salmon Carnival, which was absolutely perfect. It had green pepper, pineapple, and mango and was over a creamy corn polenta.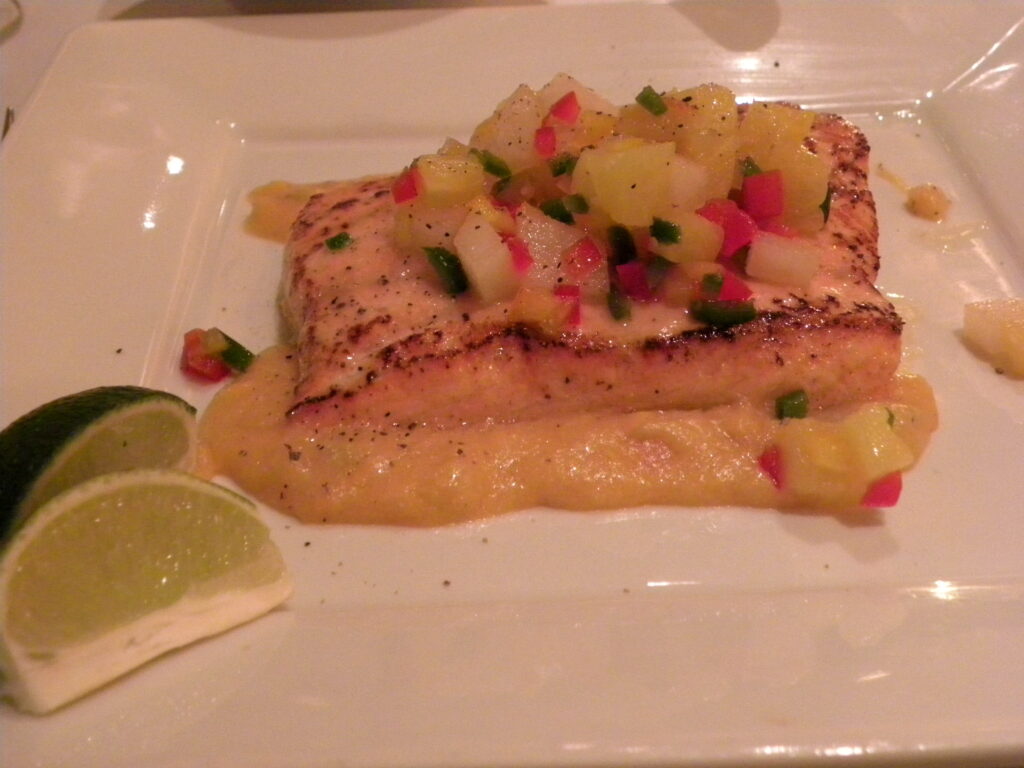 Chris had the Camarones Enchilados. Basically the biggest shrimp we had ever seen!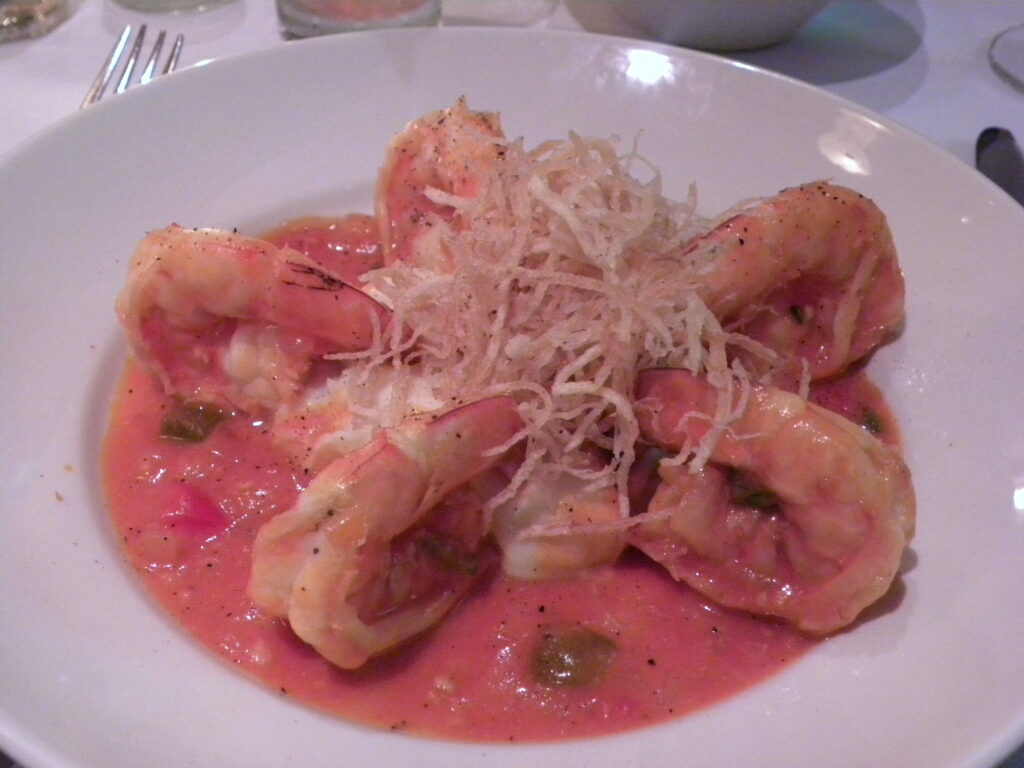 The restaurant was super cute and the perfect start to a fun evening.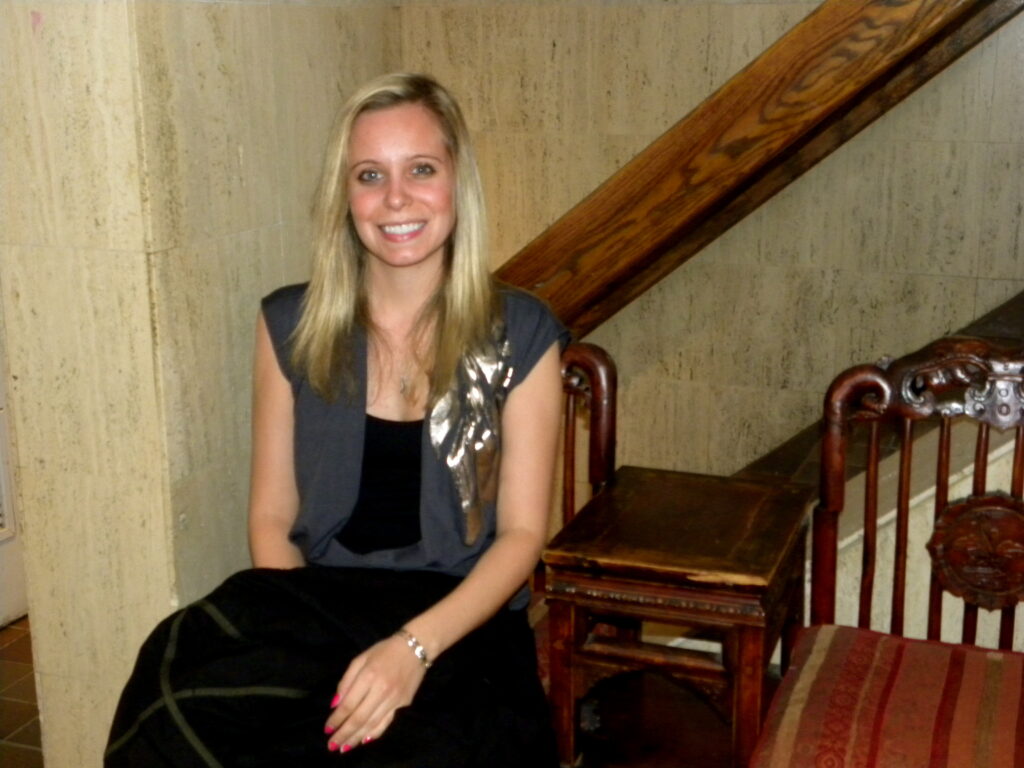 Have you ever been to the Toys 'R' Us in Times Square? For as many times as I've walked by this place, I've never been in until now. It's pretty much awesome.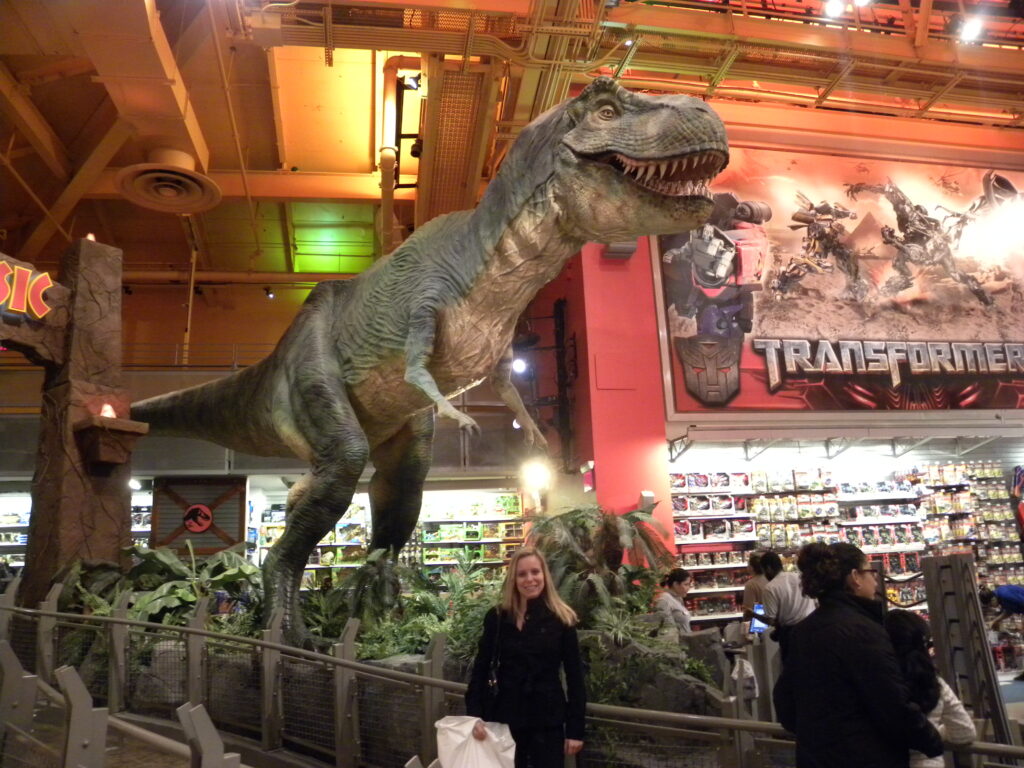 There are basically giant toys everywhere, including NYC landmarks made from Legos.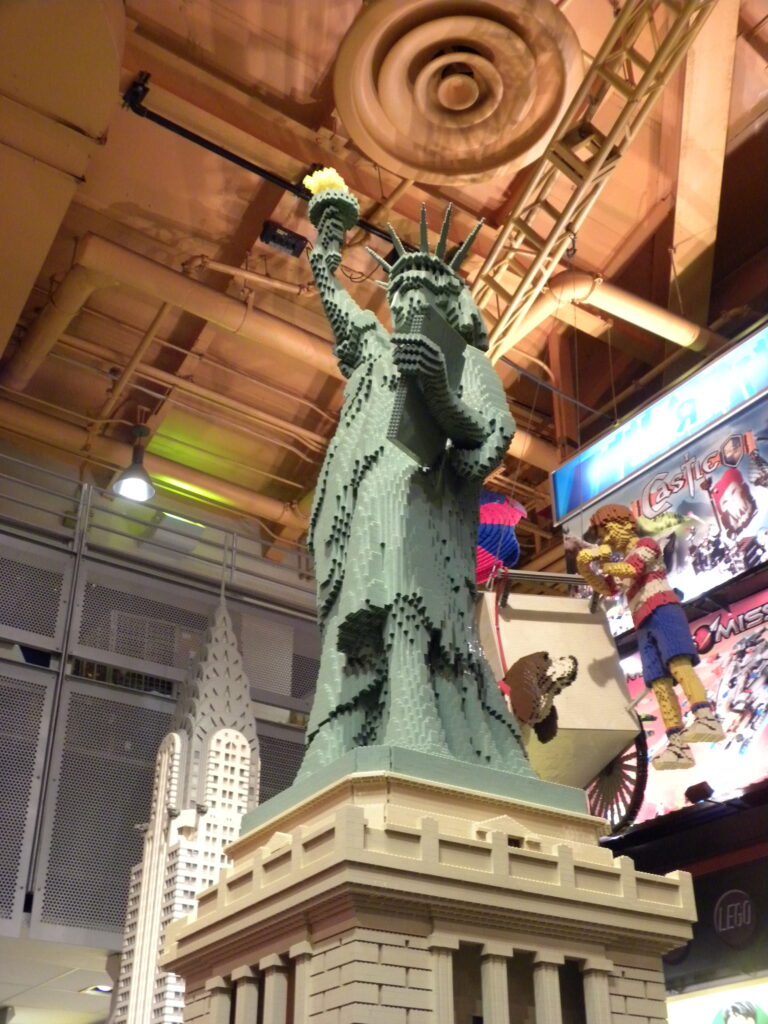 And Barbie's Dream House.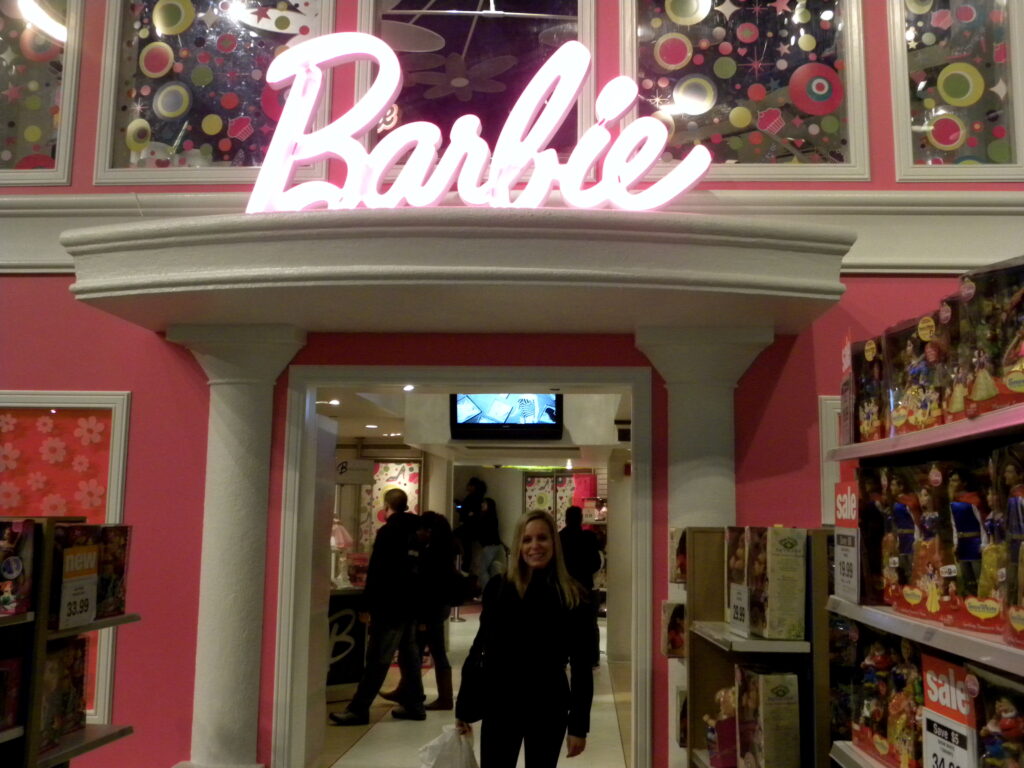 Yup, we ad way too much fun here.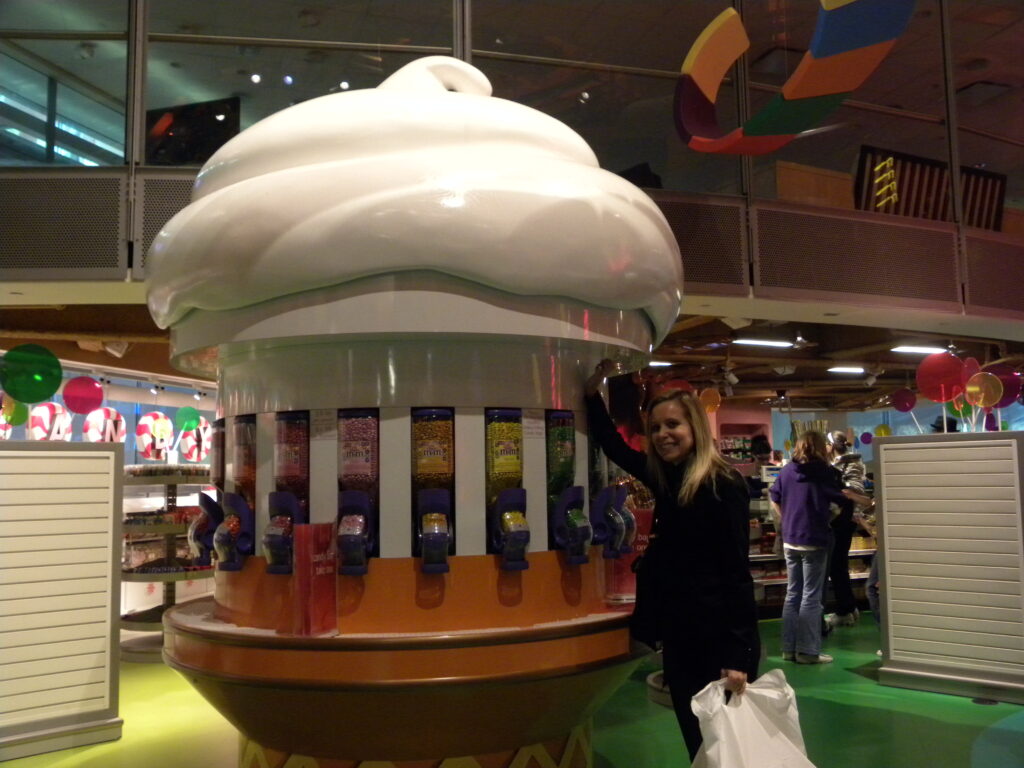 There's a HUGE room downstairs with more DS stuff than you can imagine. Since I'm still loving my DS from Brand About Town's Girl's Guide to Gaming, I had fun seeing the latest and greatest. I tested out the new Professor Layton and the Diabolical Box game and was loving it. I've heard lots of great things about it.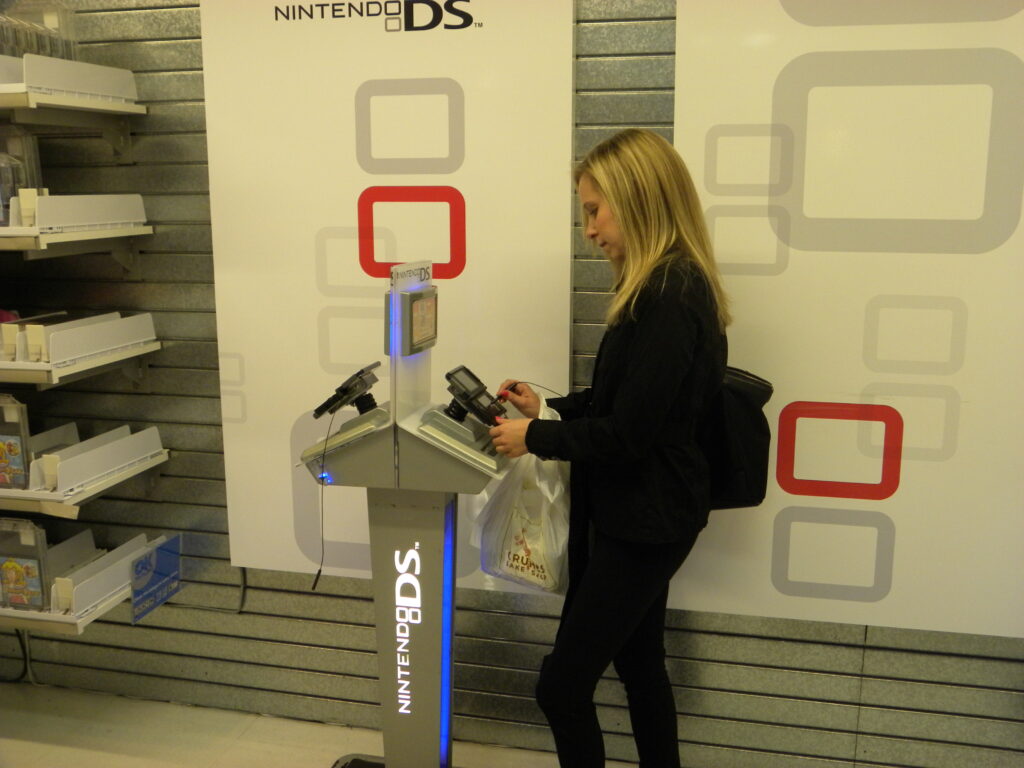 After acting like kids for a while, we hit up a nearby brewery. They had so many great beer choices (pumpkin!) at Heartland Brewery that we each decided to get a flight.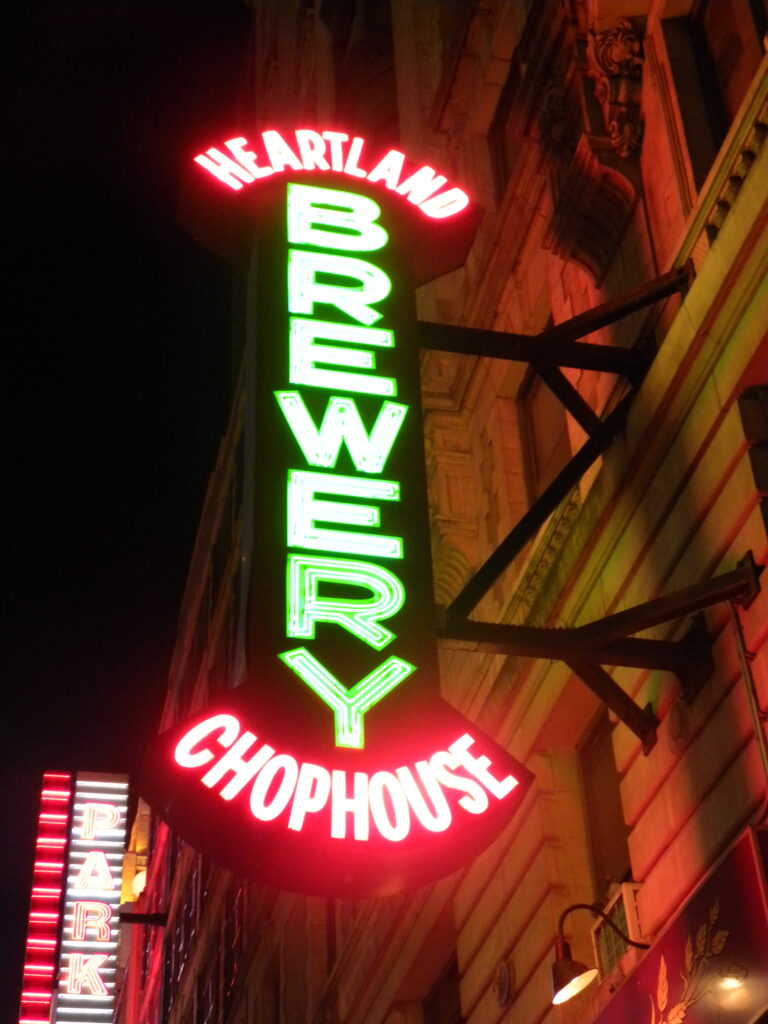 My favorites were the Smiling Pumpkin Ale, the Indian River Light, Farmer John's Oatmeal Stout, and the Indiana Pale Ale.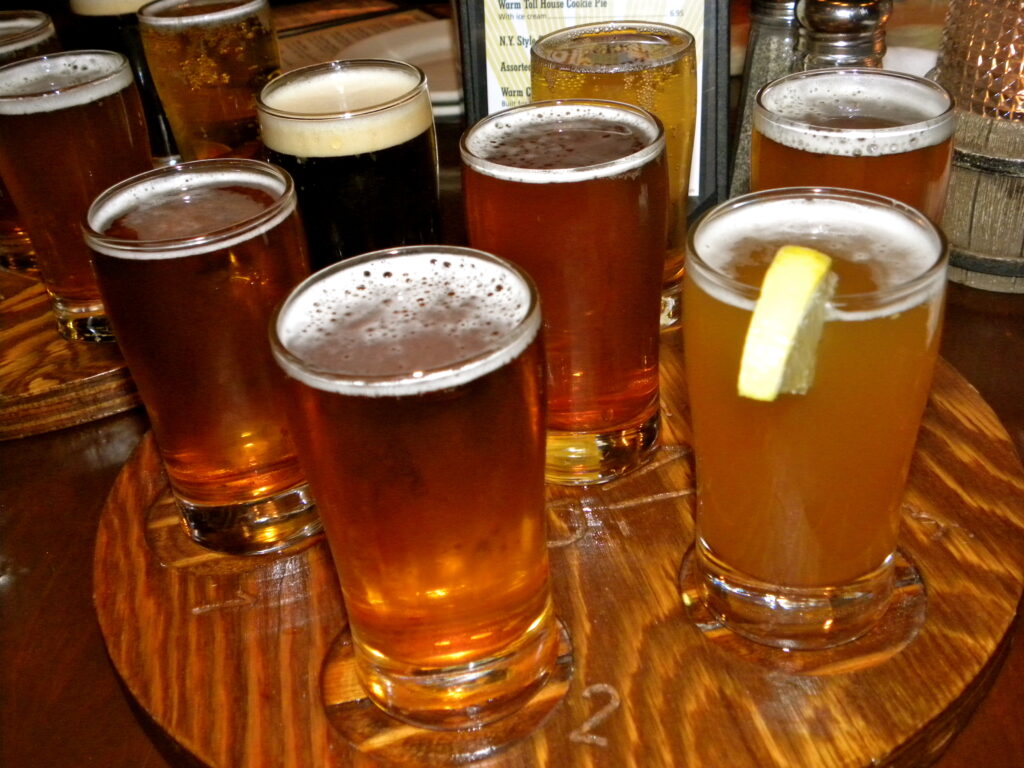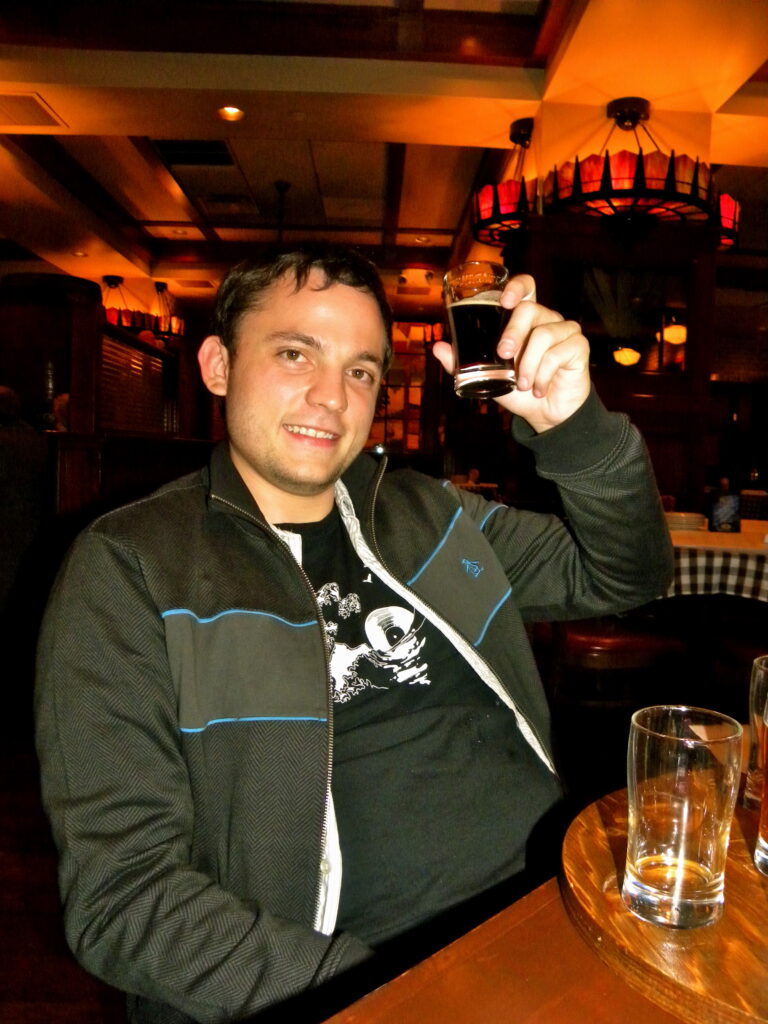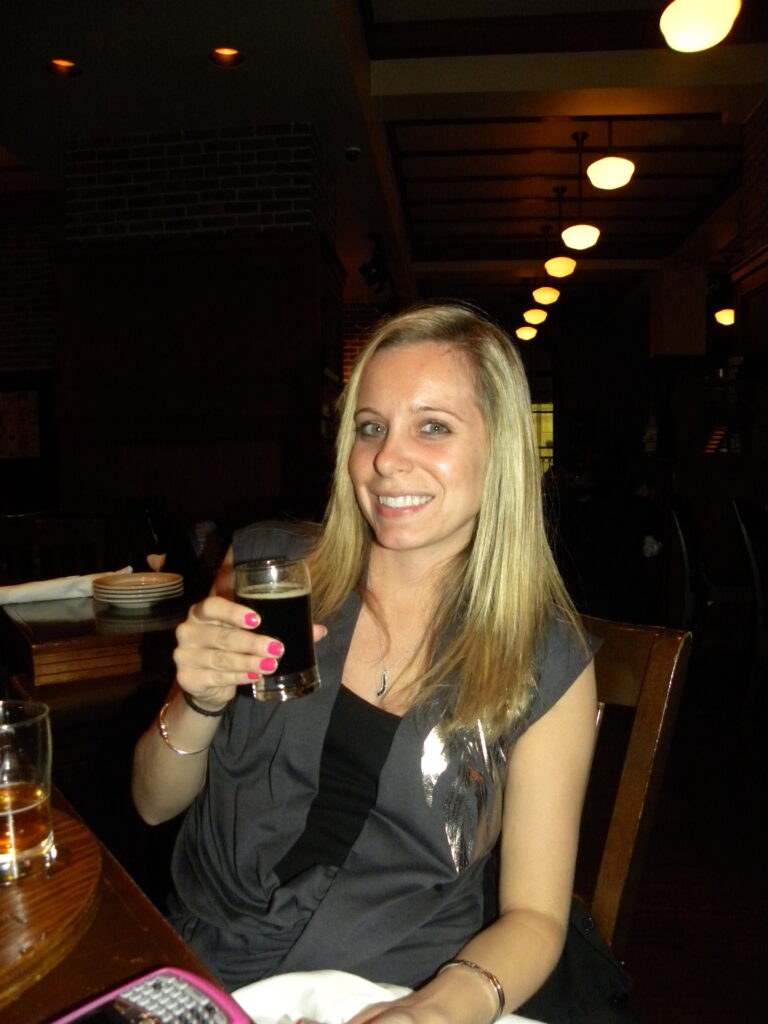 We met up with our Boston buddies Steven and Dustin. Somehow we didn't all take any photos together, but we did have them take a few photos of us in Times Square.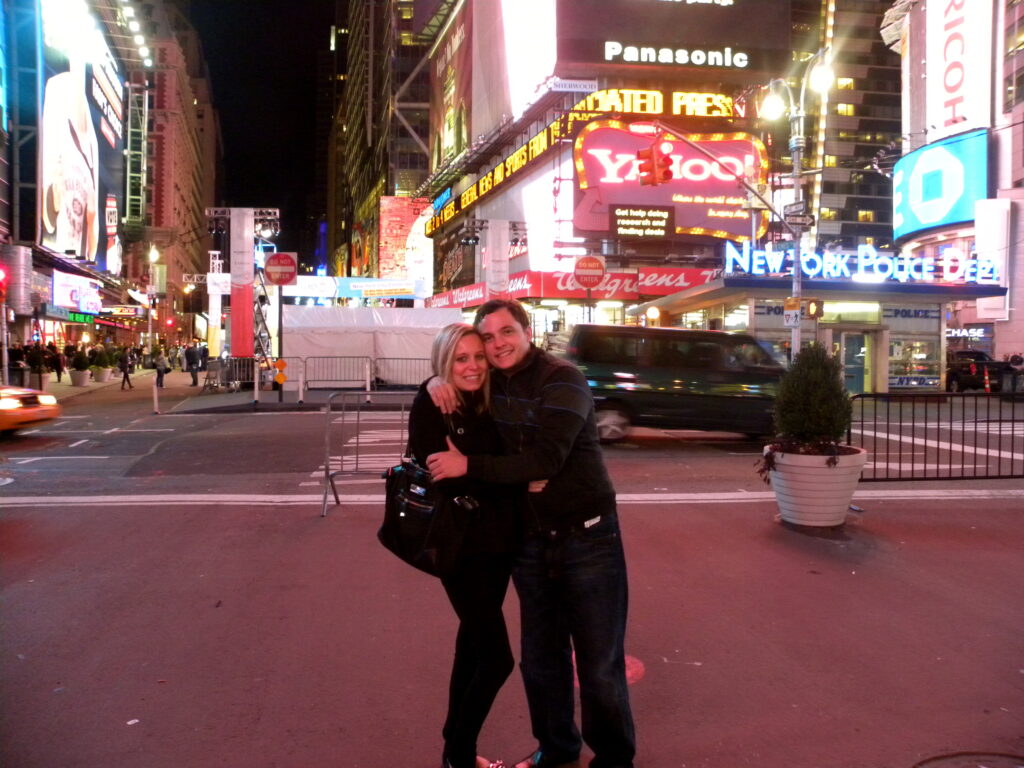 Our last evening in NYC, we went to see Chicago on Broadway. I saw it years ago, but it's one of my favorites and was thrilled to see it again. We both agreed it was fantastic.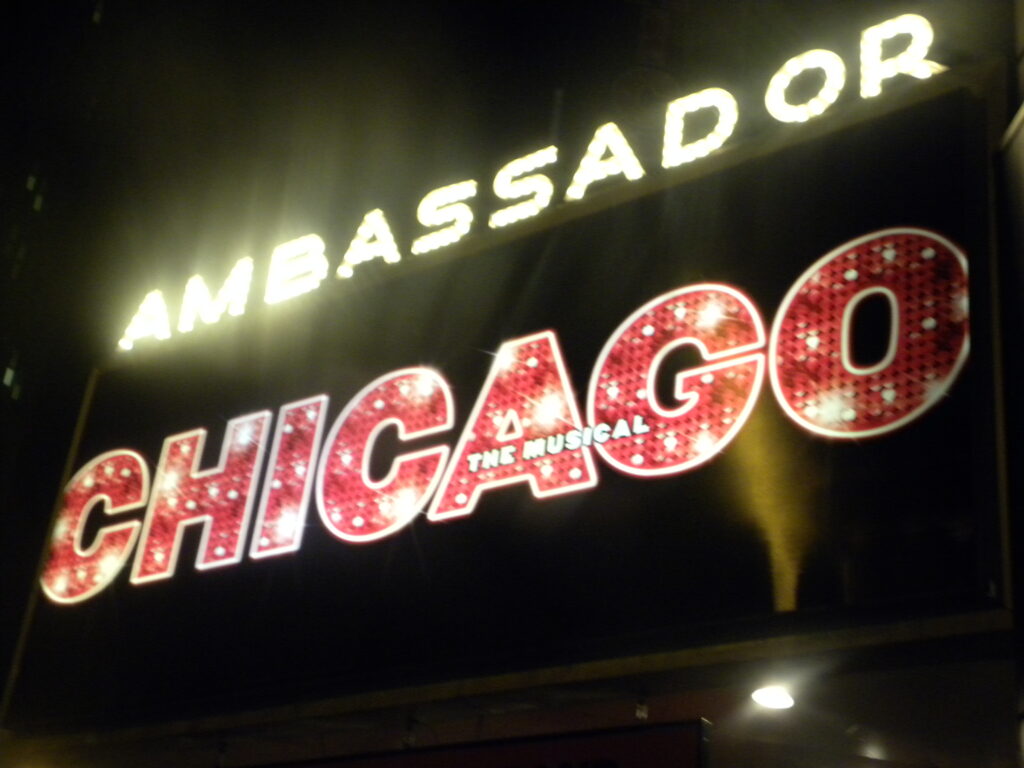 We also had to hit up the Carnegie Deli, one of my dad's favorite places. The waitresses are 100% New York City, the sandwiches are huge (and pricey!), and it's an awesome deli setting.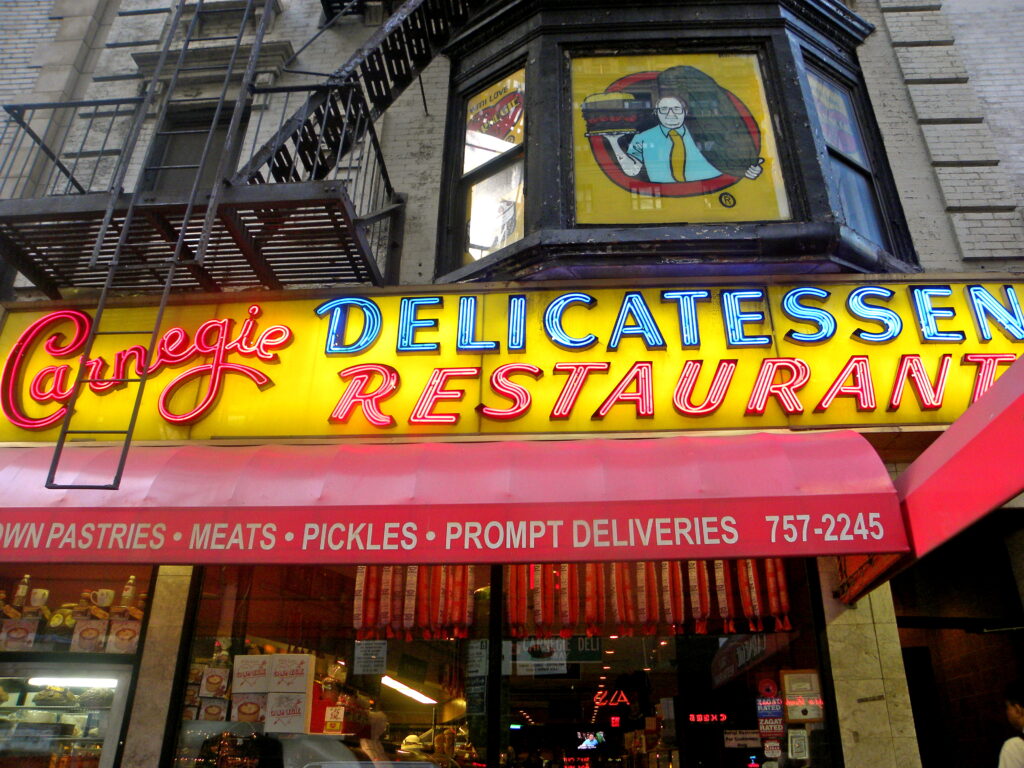 Chris had to get the classic hot pastrami sandwich, of course. I ate like 1/4 of one of these years ago and honestly have not had pastrami since. They are SO big.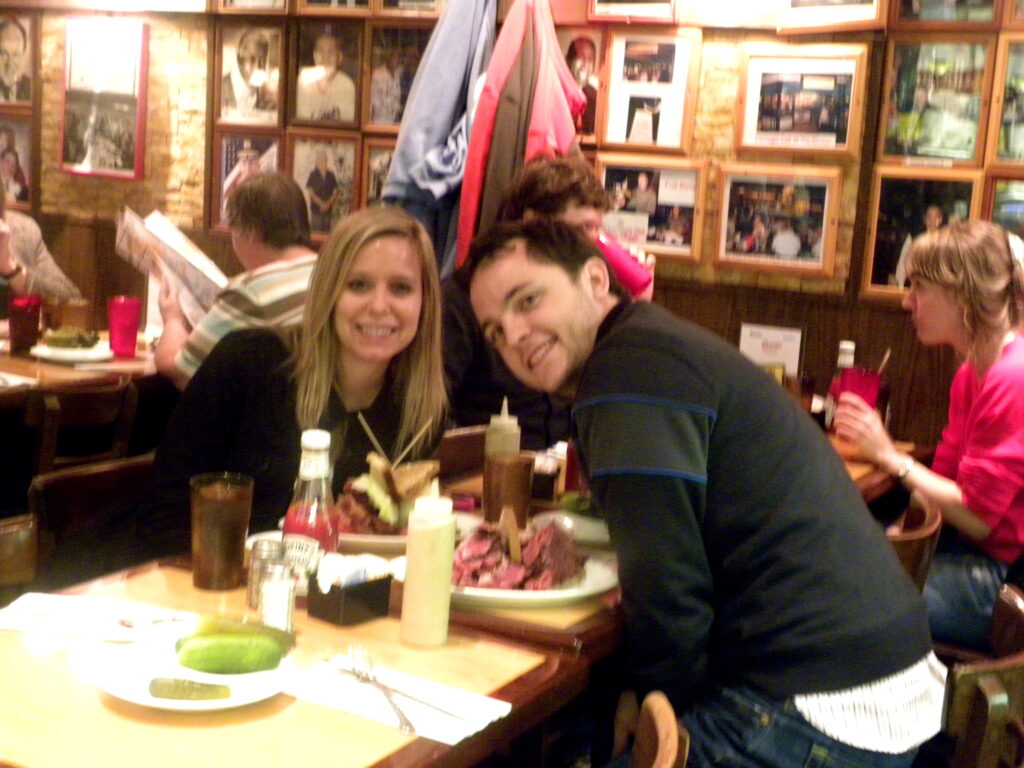 I didn't want such a huge sandwich, so I thought a BLT would be a safe bet. I was wrong. This was the biggest BLT I've seen in my life. The bacon was out of control. Even Chels wouldn't have been able to eat the whole thing (but I did consider putting the bacon in my purse and bringing it home for her).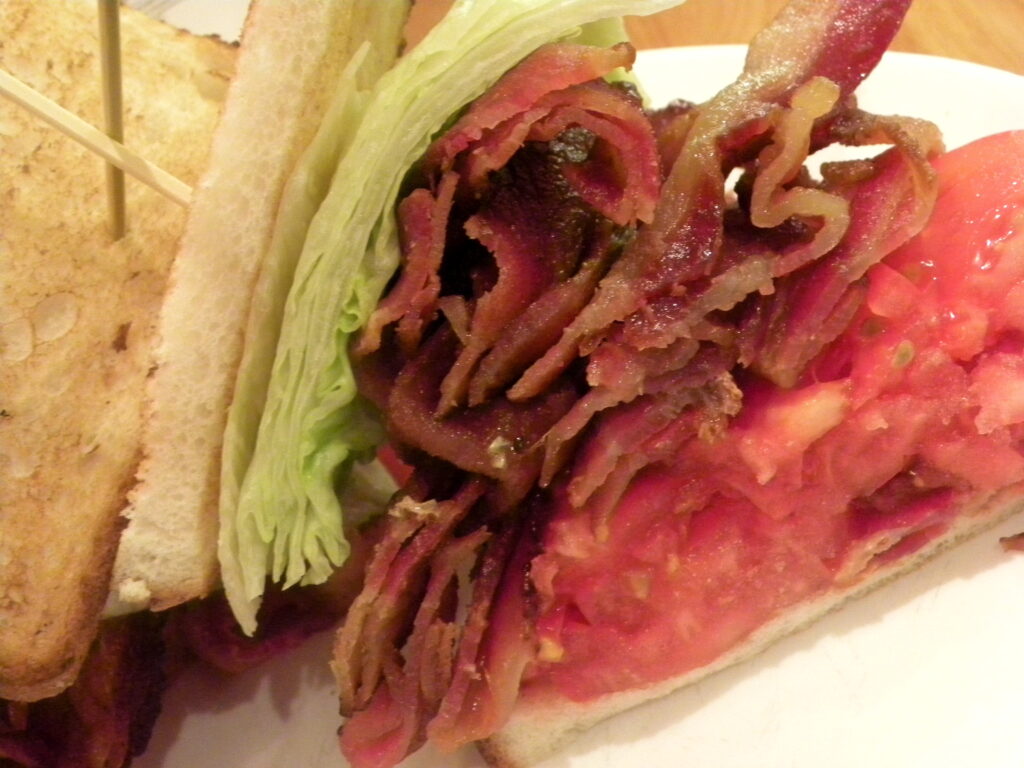 I also decided that I couldn't go to NYC one more time without indulging in some PinkBerry. There was a shop super close to our hotel, so we stopped by before heading back to Penn Station. I really wanted to try their parfaits, but decided instead to get a pomegranate yogurt with mango, kiwi,blueberry, and raspberry.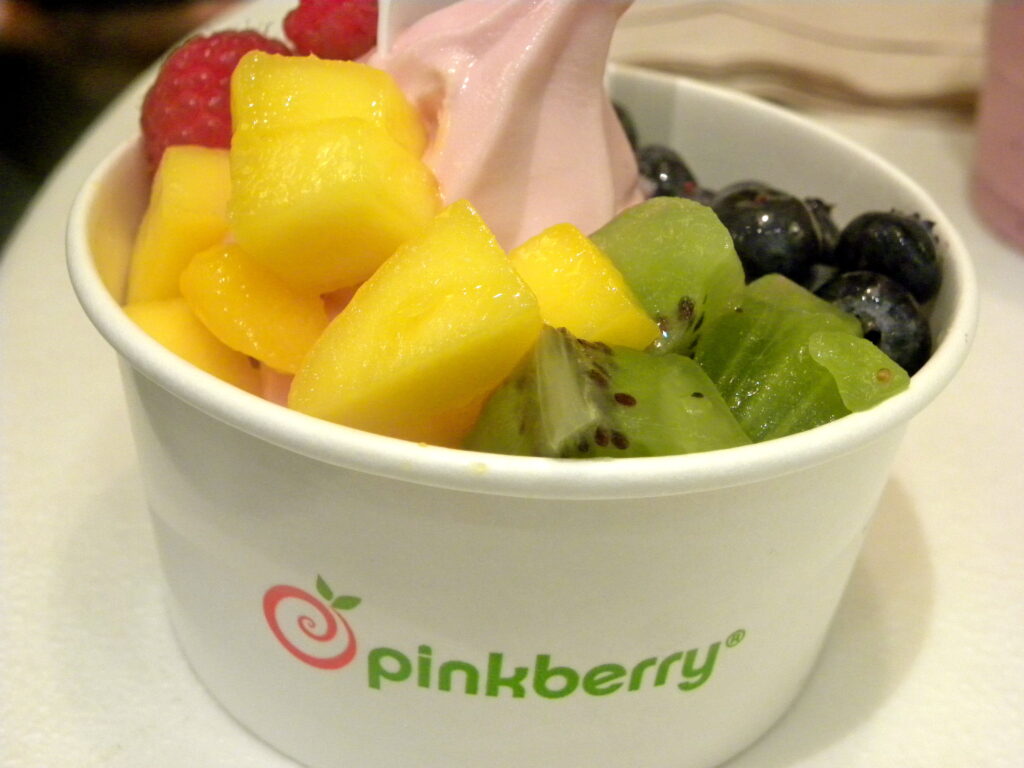 It was really, really good. Not so different from BerryLine, but I liked that you could get as many toppings as you wanted for one price.
I didn't even take photos of all the great meals we had and everything we did! Whenever I first get to NYC, I feel like I could live there forever. But after 3 days, I start to crave quiet. I'm sure part of it is because we spent a majority of our time in the craziest, more tourist-ridden spot of the city. But Boston seems SO small right now; it's nice to be home though. There's so much we didn't get to do that we wanted to do, so we'll definitely be making a return trip at some point.
The cupcake post will be coming soon! Thanks for all your fabulous cupcake/baked good recommendations. I'm seriously already making a big list for my next trip!!
[Sues]