Last week Sues and I received an email from Ocean Spray with a list of recipes and ideas for the holidays while remaining on a budget… great idea! As I skimmed the email, the recipe that stood out the most to me was the Oatmeal Cranberry White Chocolate Chunk cookies. I'm a huuuuuge fan of white chocolate mixed with any sort of fruity item so naturally I had to try these out… and it's the holidays, and I'm still not feeling it yet (WHY is this?), so I figured maybe making a holiday type cookie would get me in the holiday spirit. The recipe makes roughly 2 1/2 dozen cookies.
Here's what you'll need…
• 2/3 cup butter or margarine, softened (i used unsalted butter)
• 2/3 cup brown sugar
• 2 large eggs
• 1 1/2 cups old-fashioned oats
• 1 1/2 cups flour
• 1 teaspoon baking soda
• 1/2 teaspoon salt
• 1 6-ounce package Ocean Spray® Craisins® Original Sweetened Dried Cranberries
• 2/3 cup white chocolate chunks or chips (I was planning on just buying bars of white chocolate and making my own chunks but thanks to Whole Foods, they have packaged pre-made white chocolate chunks!)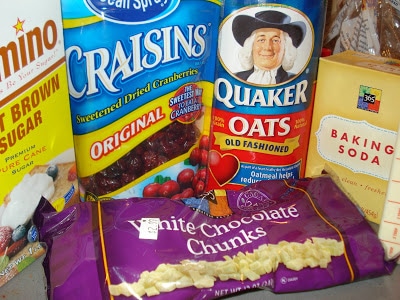 Now here's what you do:
Preheat oven to 375ºF.
Using an electric mixer, beat butter or margarine and sugar together in a medium mixing bowl until light and fluffy.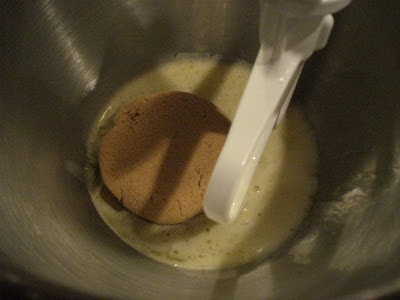 Add eggs, mixing well.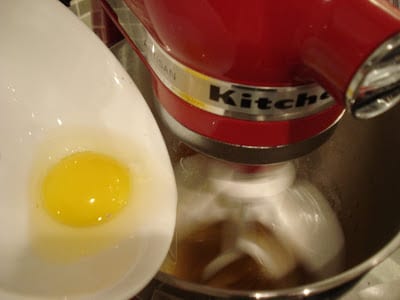 Combine oats, flour, baking soda and salt in a separate mixing bowl. Add to butter mixture in several additions, mixing well after each addition.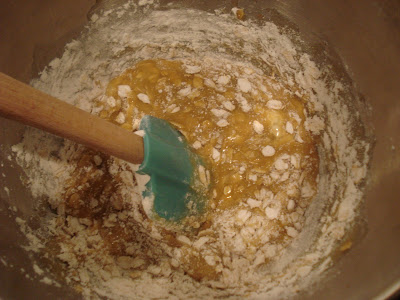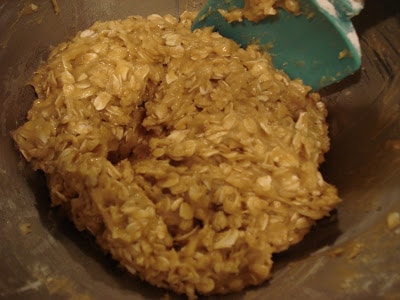 Stir in sweetened dried cranberries and white chocolate chunks.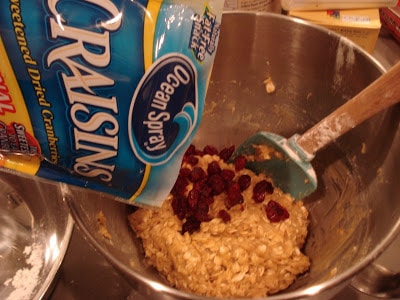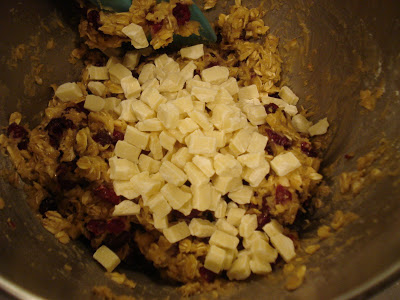 Drop by rounded teaspoonfuls onto ungreased cookie sheets. I loved the way this dough looked, it's very festive!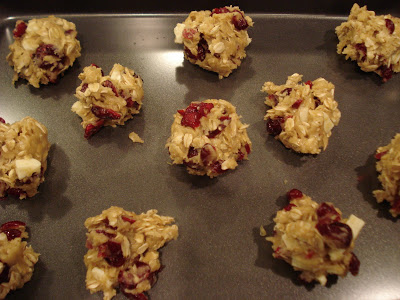 Bake for 10-12 minutes or until golden brown. Cool on wire rack.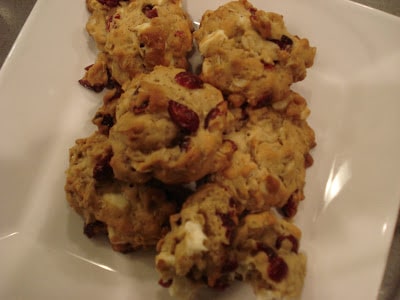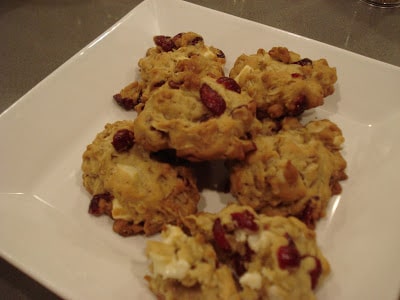 My apartment smelled phenomenal after these were done baking. And yes, I have eaten these for breakfast several times this week… There's oatmeal in them so technically I can. I thoroughly enjoy making up my own rules.
These cookies are great, inexpensive, and only take about an hour to make. So if you're running short on gift ideas for the holidays, how about baking some cookies and packaging them nicely for coworkers or friends!
[Chels]