Greetings from New York City! It's been a long but extremely fun-filled day. We were invited to participate in Kelly Ripa's Ultimate Party Ready Boot Camp, part of a campaign by Electrolux to support the Ovarian Cancer Research Fund. Chef Tom Colicchio was also there to lend his expertise! We were excited to be in the presence of two of our favorite people!
A little more about the event:
Ever the perfect hostess, Kelly Ripa and award-winning chef and restaurateur Tom Colicchio hosted top bloggers in New York City today at the Ultimate Party Boot Camp, part of a campaign by Electrolux to support the Ovarian Cancer Research Fund. When people visit www.kelly-confidential.com and take Kelly's "Are you Party Ready?" challenge, $1 will automatically go to OCRF as part of Electrolux's $750,000 commitment to the cause.
We were picked up bright and early this morning and driven to Boston's South Station to take Amtrak's Acela to the Big Apple.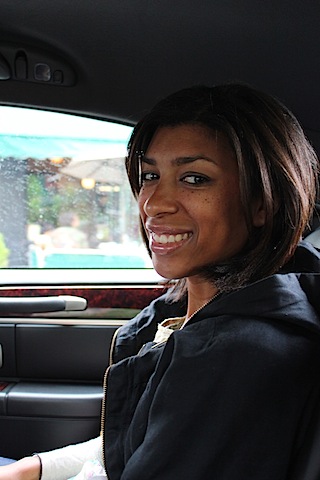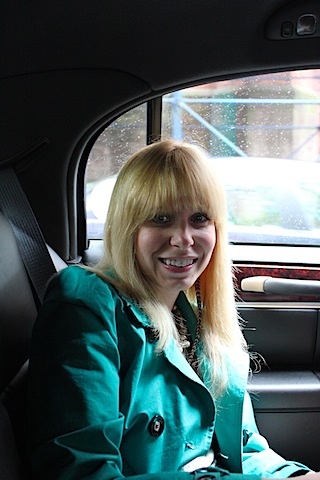 We arrived in the city around 11ish and were whisked away to Center548 a lofty space in Chelsea that was swankily decorated and ready for a party!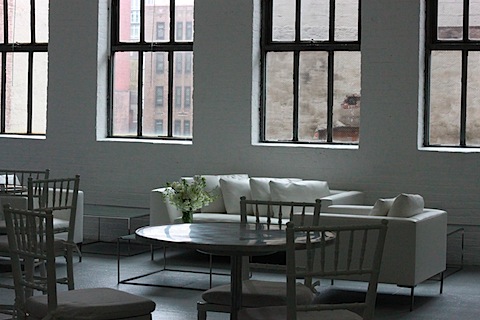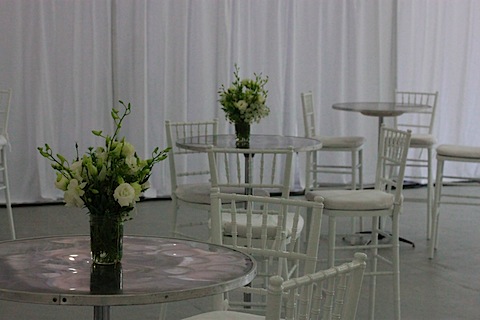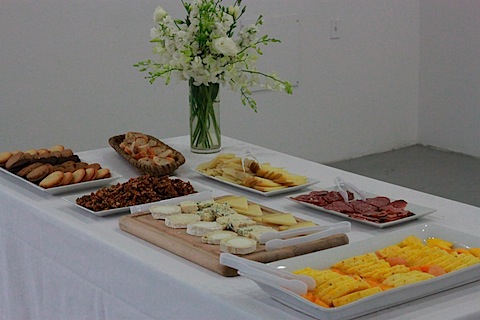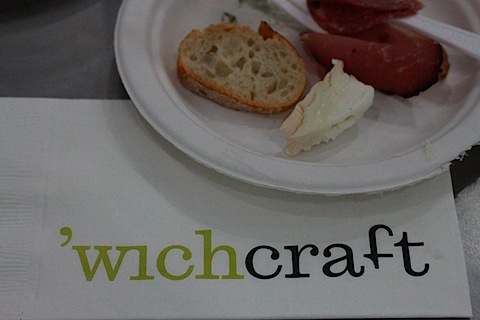 There were three tables filled with gorgeous cheese platters and snacks all courtesy of Colicchio's 'wichcraft.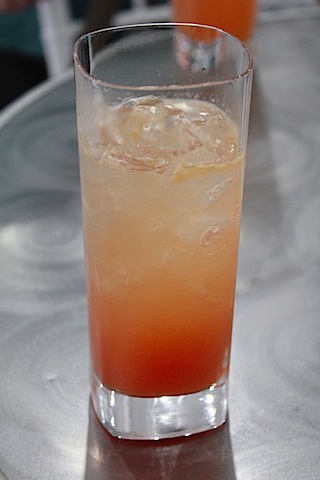 And a lychee beverage that was super refreshing even on a dreary and cold NYC afternoon.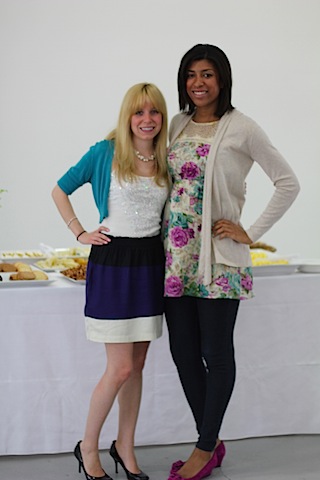 After socializing with the other bloggers and some of the PR staff we were escorted into the next room where an Electrolux demo kitchen was set up. Check out the digs including their newest French door refrigerator that includes a party ice system that makes pyramid shaped ice cubes! Want, need, have to have!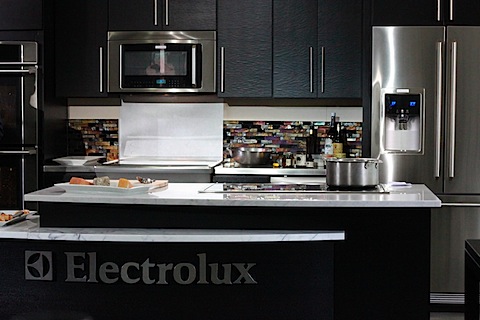 And we had a lovely gift waiting for us at our seats, a Moleskin recipe journal and the new Sharpie pen!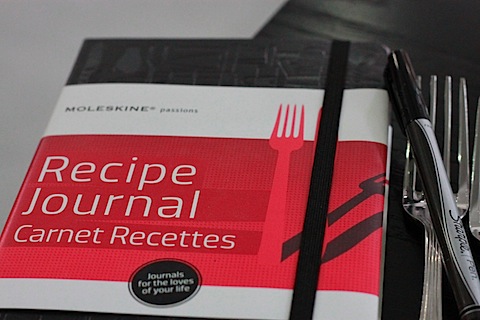 Champagne was poured to start the festivities.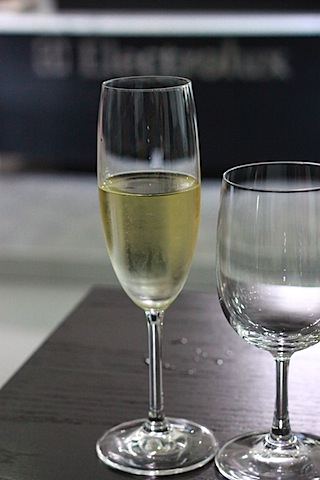 Then Chef Colicchio and Kelly made their way out into the kitchen to kick things off!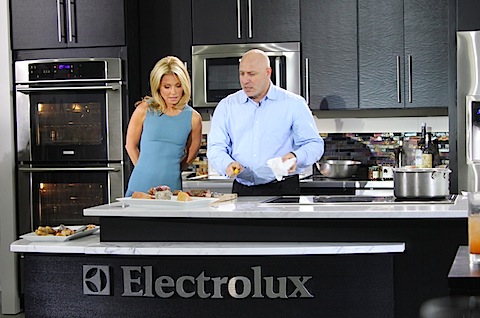 And joked around a bit, too 😉 They were both hilarious in person and so much fun to be around!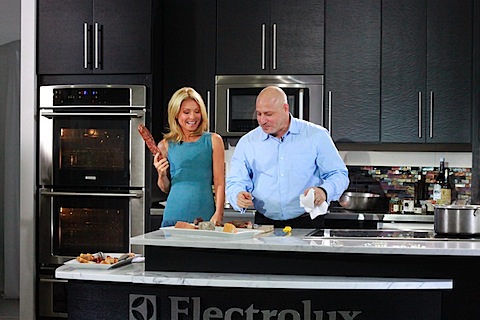 As Chef Colicchio prepared each dish servers brought around plates for us along with an accompanying wine. First up was a cheese platter, which Chef Colicchio highly recommends for last minute gatherings. Using savory jams, candied nuts, artisan meats, and tapenade he created the perfect party ready cheese platter!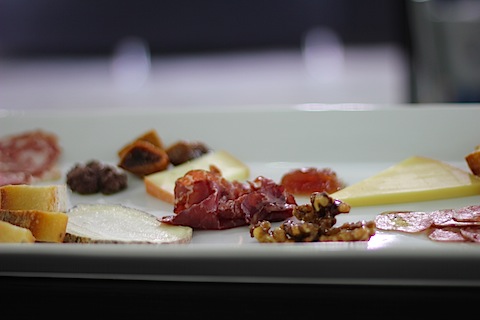 Make sure to have plenty of wine chilling in your refrigerator at all times for those surprise guests, too!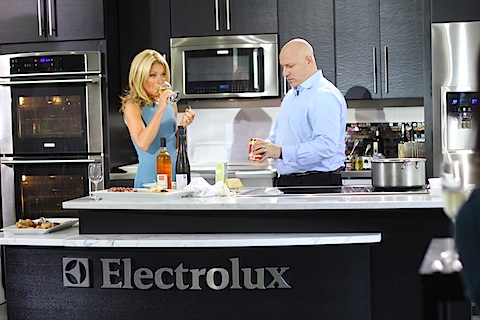 The next dish was a quick one-pot pasta with broccoli rabe, olives, and anchovies which is perfect for serving a small crowd.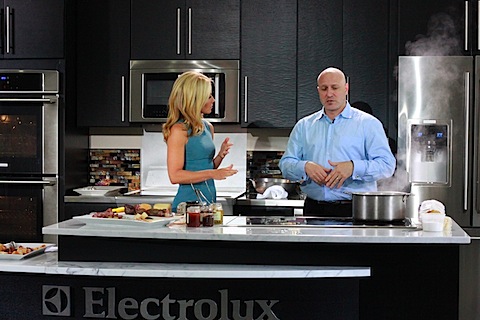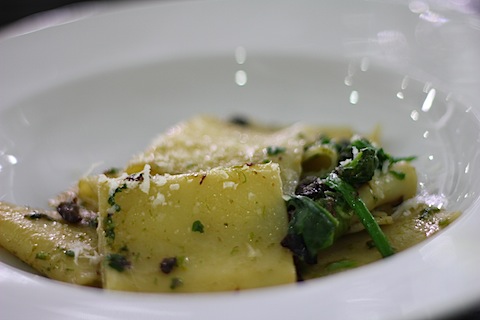 You might need to make a little more if you're serving us 😉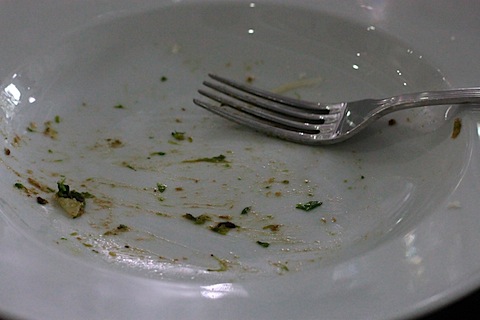 The final party ready dish Chef Collichio prepared was a simple roast chicken with thinly sliced red peppers and golden raisins. Delicious!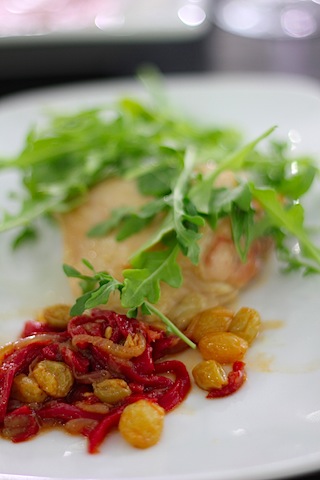 For dessert, Chef prepared an easy dish using mascarpone, biscotti, and candied orange peel. He also admitted to putting mascarpone on toast for breakfast (which sounds delightful!) and Kelly said it's the one food she can't live without!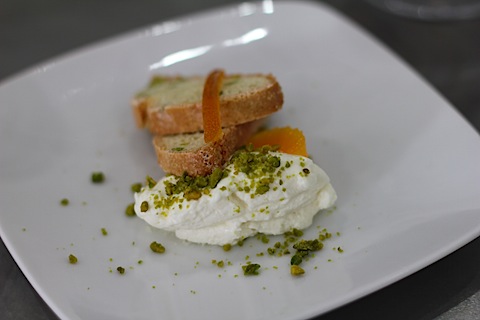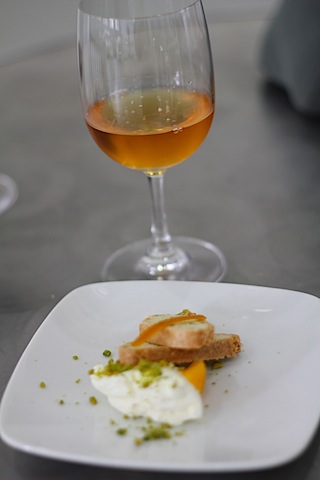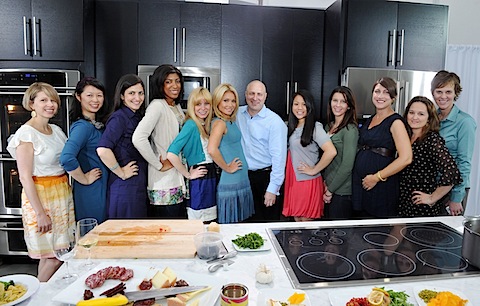 Ohh, just posing with Kelly and Chef 😉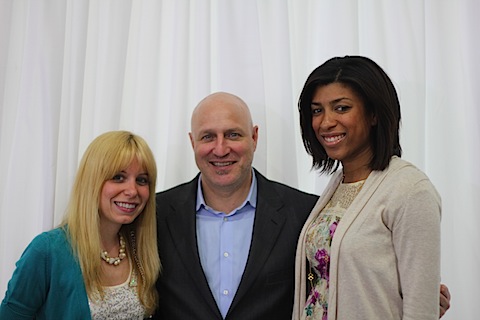 As we were leaving the event we were handed gift bags from Electrolux filled with GOOD goodies.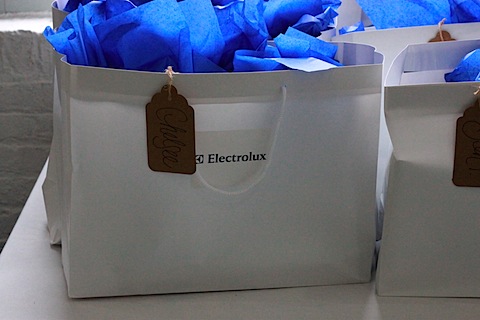 Including Tom Colicchio's Craft of Cooking (affiliate link), a slate cheese board (!!!!!!!!), and a bottle of wine which will obviously help while entertaining guests!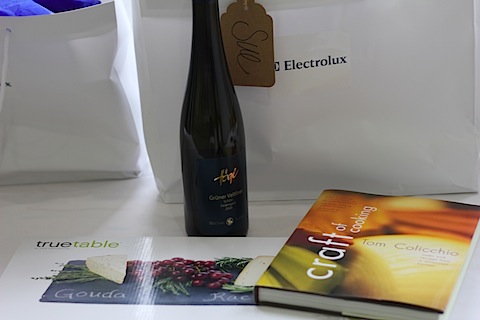 After the event we were driven to the Hudson Hotel where we are staying for the evening. The PR team for Electrolux was beyond accommodating and offered to switch our flight to Atlanta to leave from NYC just so we could attend today's event! Which meant we were lucky enough to stay at this swanky lil' hotel for the night 😉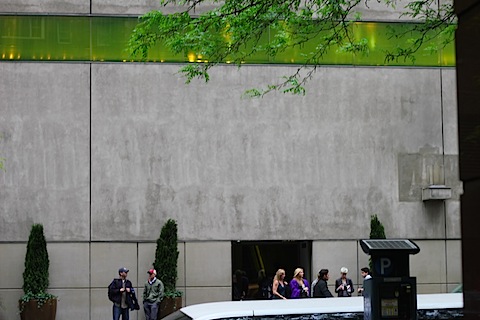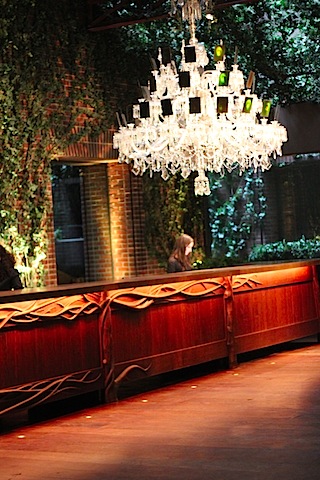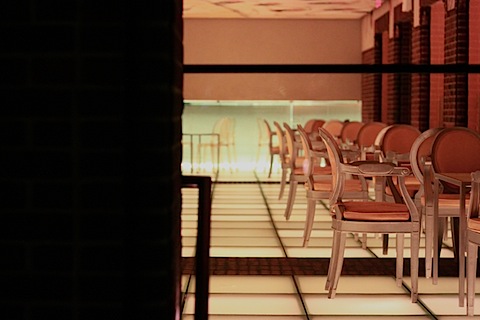 After we got settled in the hotel, we decided to do some wandering around. We've both been to NYC a lot but it felt strange not taking advantage of being in the city, even if it was pouring rain out!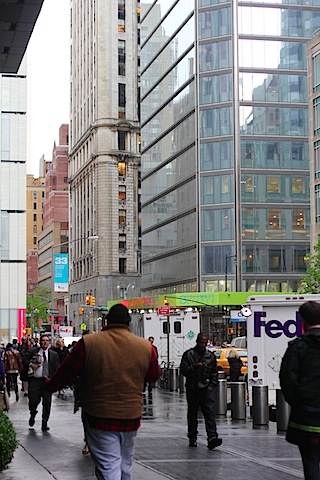 We grabbed a pre-dinner bite to eat (hehehe) at Bouchon Bakery.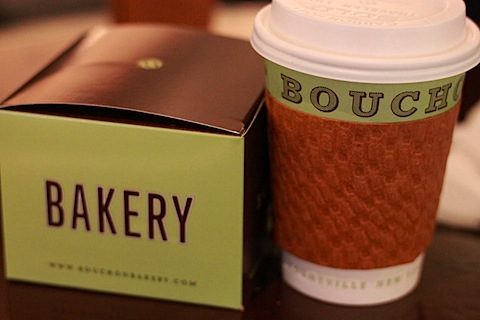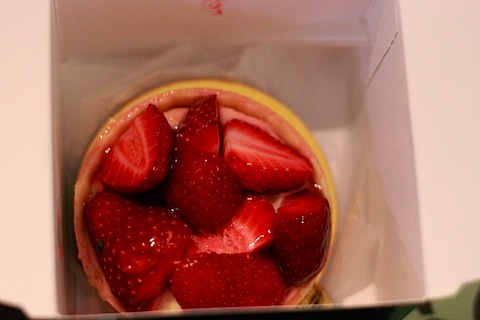 Then headed back to the hotel to eat at Hudson Hall. We've heard great things about the restaurant and were excited to try it for ourselves.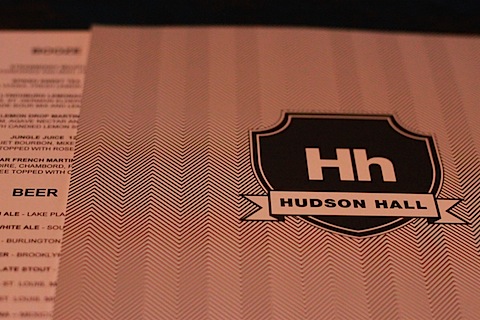 The restaurant is inspired by an old New England Ivy League college mess hall with large communal tables and a serve yourself small plate selection. This restaurant had one of the most unique concepts we've seen taking a traditional setting and adding modern twists.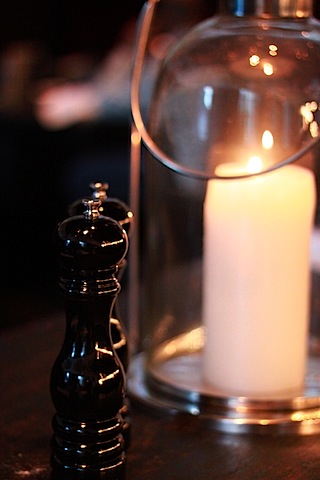 The strawberry mojito and sweet tea cocktail were made to perfection.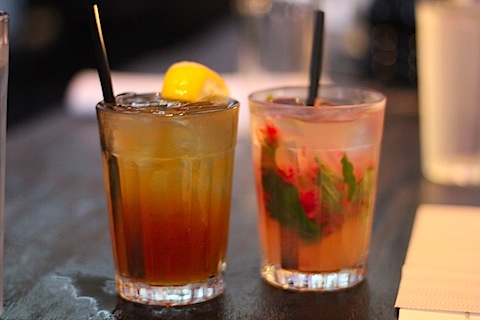 When we approached the counter the chef helped us pick some of his favorites including:
Marinated Olives with dried citrus and toasted cumin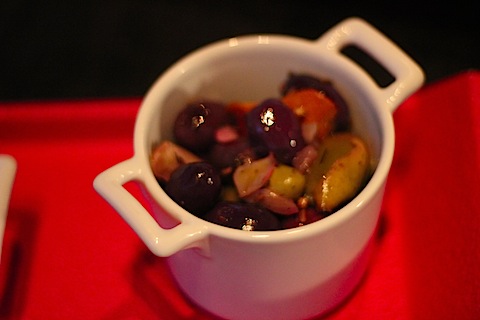 The Wedge Salad with blue cheese dressing, bacon, tomato, and Maytag blue cheese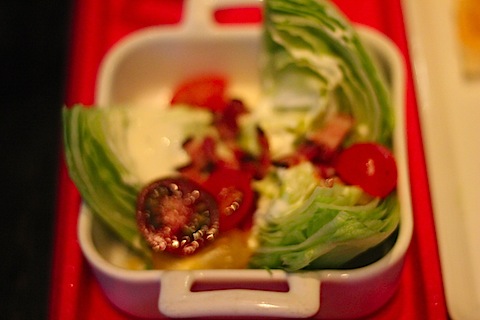 Chef's Garden Sizzling Snap Peas with ginger garlic ponzu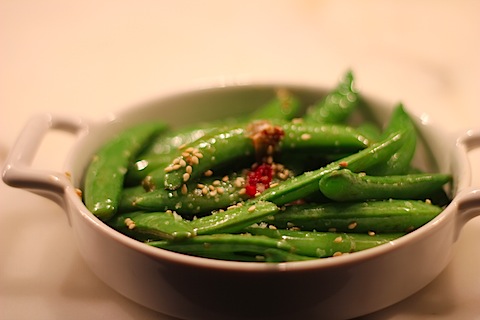 Ahi Tuna Tartare with avocado and wonton chips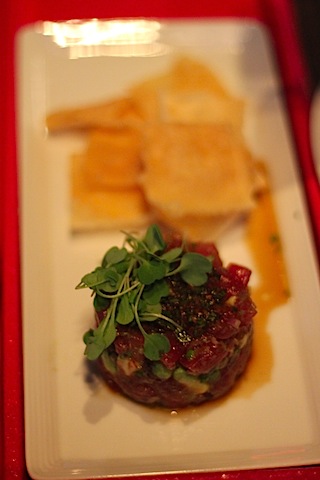 Organic Cauliflower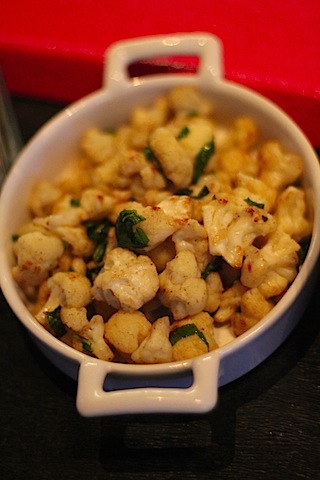 Hudson Slider with tomato and bacon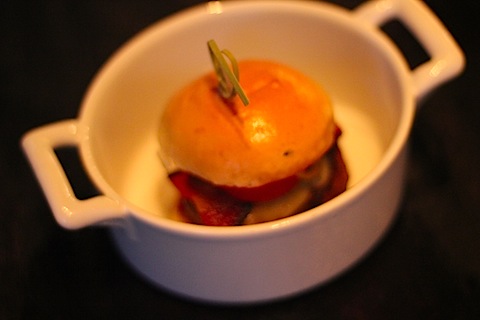 72 Hour Sous Vide Short Rib with fresh horseradish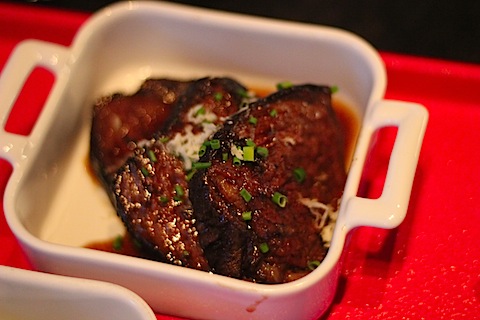 Grilled Skirt Steak with broken chimichurri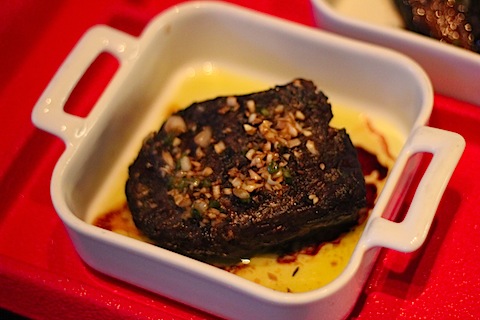 And Chocolate Peanut Butter Pudding for dessert!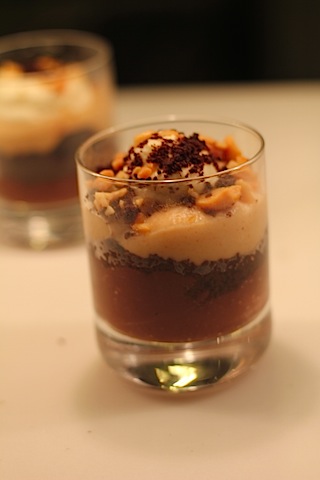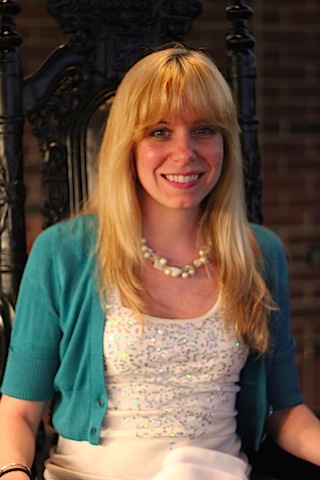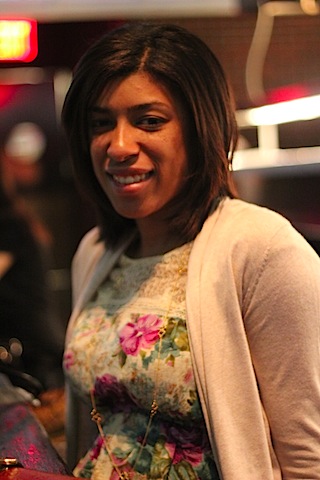 Hands down, one of the best dinners! And we are officially stuffed from a very full day of eating.
Thank you so much to Electrolux for inviting us to such a fun and memorable event! It was absolutely amazing sharing an afternoon with Kelly and Tom!
Our participation in the Are you Party Ready campaign was sponsored entirely by Electrolux. They provided our transportation, snazzy hotel accommodations, and more food than our bodies know how to digest. As you know, we never blog about companies or products we don't truly love, no matter what they offer. So if you see it on WANM then you know we fully support them.
With that said, we're off to Atlanta tomorrow morning to eat some more at BlogHer Food.
[Chels and Sues]