I first saw the Better Homes and Gardens recipe on the tumblr of Sporkorfoon. I had just been trying to decide what kind of cookies to make and this made my choice way too easy. As you know by now, if it involves peanut butter, I will eat it. However, I couldn't figure out for the life of me what chocolate-covered-caramel-topped nougat bars with peanuts were. Um, brand name please? Luckily, another tumblr, Talix18, quickly filled me in. Snickers. DUH. What else would chocolate-covered-caramel-topped nougat bars with peanuts be??

Now, before I tell you the recipe, I just need to say THESE ARE THE BEST PEANUT BUTTER COOKIES EVER. Even if you're not into the whole Snickers idea, make these without when you just want a good peanut butter cookie. I've been searching high and low for the perfect recipe and this is it.

Ingredients for the best peanut butter cookies in the world (my own name for them):

1 3/4 C all-purpose flour
1/2 C sugar
1/2 t baking soda
1/4 t salt
1/2 C butter (1 stick)
1/2 C creamy peanut butter (Jiff is best!)
1/4 C honey
1 T milk
24 mini chocolate-covered-caramel-topped nougat bars with peanuts (AKA Snickers)

Combine flour, sugar, baking soda, and salt in a large bowl. Add butter and peanut butter and mix until it resembles "coarse crumbs." We all have our favorite peanut butters (er, that's not just me, right?) and while I'm obviously obsessed with Peanut Butter & Co, when I just want a basic peanut butter, I will absolutely only use Jiff. I'm convinced that nothing will work as well or taste as good. Anyway, once your mixture is coarse, beat in the honey and milk until the it's well combined. I've never made a peanut butter cookie with honey involved, so I'm fairly certain this had something to do with its awesomeness.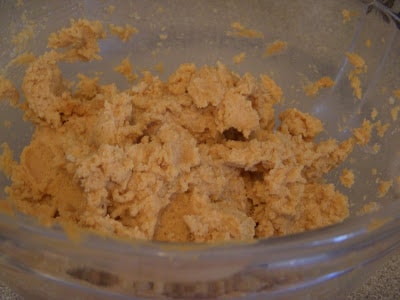 Now comes the futile task of unwrapping all your mini Snickers. Boo. But trust me, it's worth it!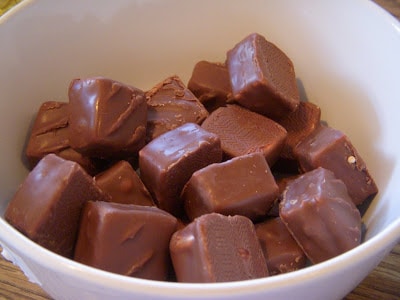 Make a little circle with about 1 T of the dough. Put the Snickers in the center and shape the dough around the candy to make a ball.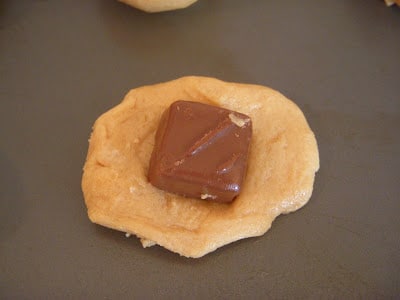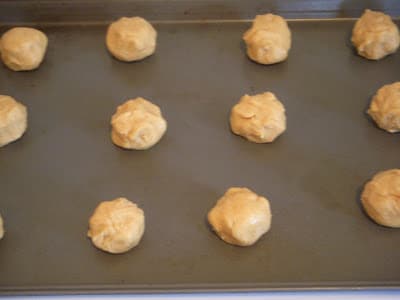 Put the cookies on a cookie sheet and bake at 350 degrees for about 15 minutes.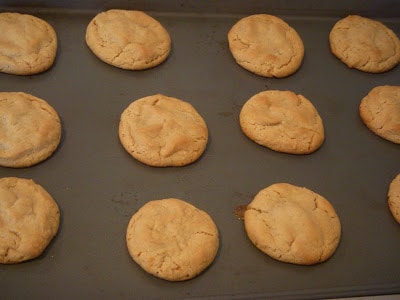 How cool is it that when the cookies are baked, you can't even tell there's a Snickers in the middle?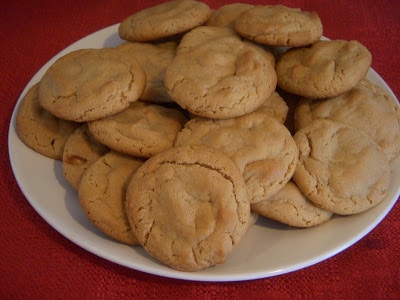 Oh, but there is!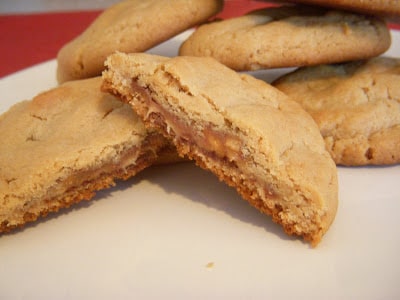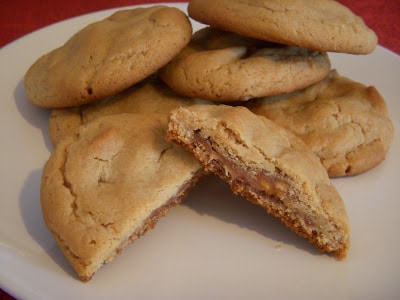 And there you have the most amazing peanut butter cookie ever. The Snickers is a fabulous addition, but the cookie would still be delightful without. Yes, I am getting way too excited about a simple peanut butter cookie, but I cannot help it. It's that good. And I can rest easy now knowing I have the perfect recipe. That I will probably be making every day for the rest of my life.

[Sues]