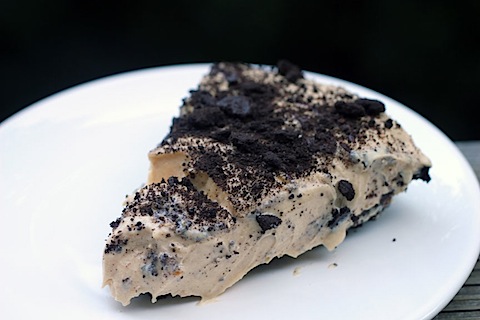 I know I don't usually post on Saturdays, but I have a plethora of posts in my backlog and really wanted to get this one out before my regular Monday posting. If you're part of the food blog world, you've probably heard about Jennifer Perillo of In Jennie's Kitchen and her story. If not, I'll give you the brief synopsis. Jennie's husband had a massive heart attack last week and passed away. Very suddenly. There was no preparing, there was no saying goodbye, there was no last dinner together.
I was minding my own business on Monday morning when I saw lots of tweets headed her way. I clicked on her account and read: "He's gone. My heart is shattered in a million pieces." To make a very long, incredibly heart-breaking story short, Jennie's husband, Mikey, loved her peanut butter pie. She had been meaning to make it for him again for a while. That thing on the to-do list that you always figure you'll have tomorrow to do. The thing is, you don't always have tomorrow.
So, Jennie asked all of us to make her husband's favorite peanut butter pie on Friday and to share it with someone we love. And then to "hug them like there's no tomorrow because today is the only guarantee we can count on."
Like thousands of other bloggers and blog-readers, I was incredibly touched by Jennie's story. How could I not be? I don't think I take the people I love for granted, but I do always expect that they'll be there tomorrow. And it scares me to death to know that they might not be. I knew I had to make this peanut butter pie. I had a busy day on Friday, but I put some time aside and took to the kitchen to make Mike's pie. I knew Chris would love it and couldn't wait to share it with him while we watched our regular Friday night Dateline.
Check the #apieformikey hashtag on Twitter to see all the other pie-making that's been going on. I am so, so proud to be part of such an amazing community that always pulls together when another blogger is in need. It's not going to bring Jennifer's Mikey back, but I hope she knows she's in all of our thoughts and that she may have made a difference in the way we live our day-to-day lives.
Peanut Butter Pie (serves about 10):
Adapted from In Jennie's Kitchen
Print this recipe!
8 oz. chocolate wafer cookies
4 T butter, melted
6 oz. semi-sweet chocolate chips
1/4 C peanuts, chopped
1 C heavy cream
8 oz. cream cheese
1 C creamy peanut butter
1 C confectioners' sugar
1 14-oz. can sweetened condensed milk
1 t vanilla extract
1 t freshly squeezed lemon juice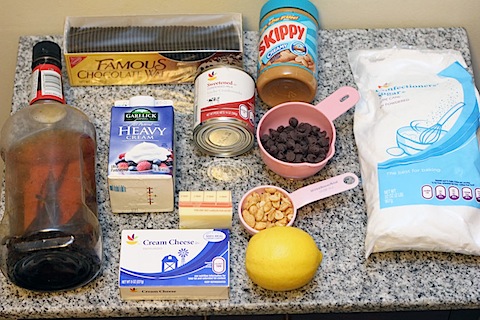 Pulse cookies in food processor until they're fine crumbs.
Combine crumbs with melted butter in a small bowl and mix well.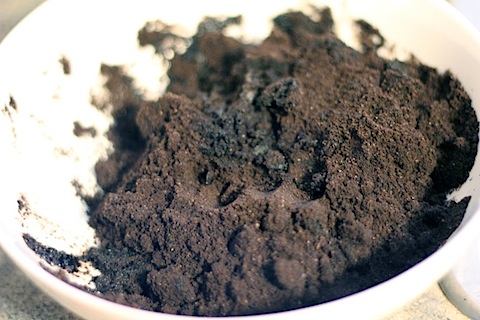 Press cookie crumb mixture into the bottom of a 9-inch springform pan. Press crumbs 1 inch up the sides.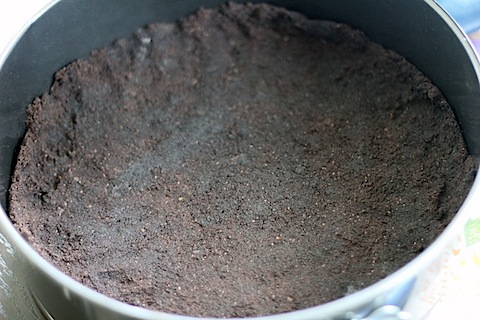 Melt chocolate chips in a double broiler (or in a heat-proof bowl set over a pot of boiling water). Pour melted chocolate over the bottom of the crust and spread to edges with an off-set spatula.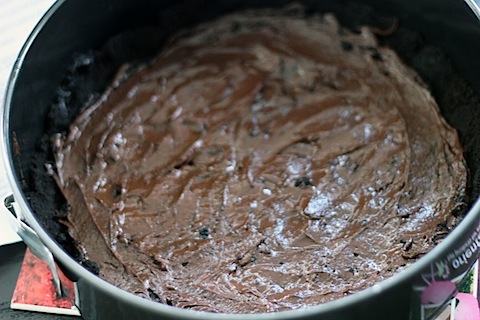 Sprinkle the peanuts over the top of the chocolate and place in fridge while you make the filling.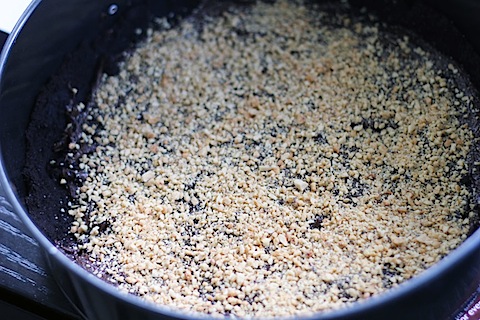 Beat heavy cream in a stand mixer (or in a bowl with a hand mixer) until stiff peaks form. Place in a separate and put in fridge.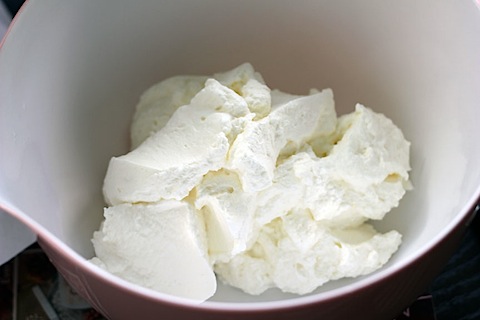 Put cream cheese and peanut butter in the mixer and beat on medium speed until light and fluffy.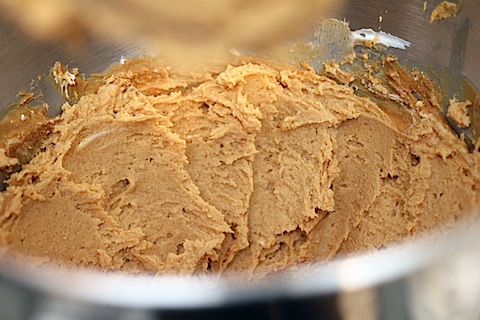 Reduce speed to low and add in confectioners' sugar.
Add sweetened condensed milk, vanilla extract, and lemon juice. Continue beating until mixture is smooth.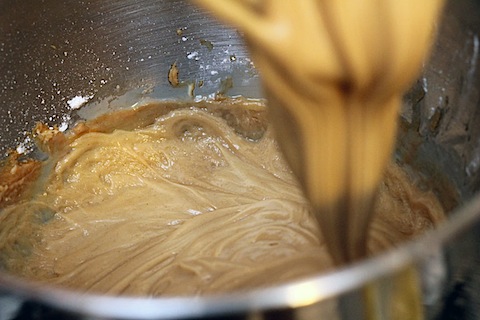 Stir in 1/3 of the whipped cream into the filling. Then fold in the rest of the whipped cream.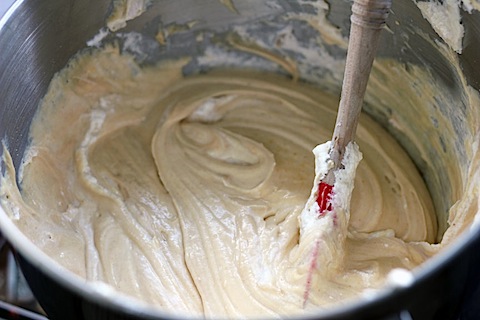 Pour filling into the pie crust and top with whatever you want. I drizzled a bit more chocolate and sprinkled with more cookie crumbs.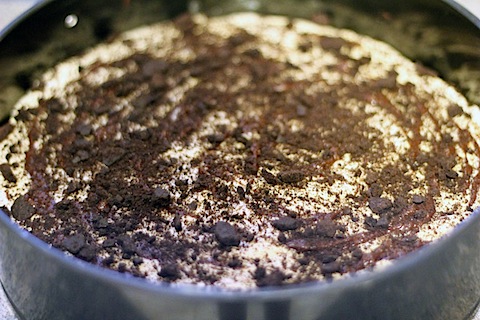 Refrigerate for at least 3 hours or overnight.
Remove the pie from the pan and share it with someone you love.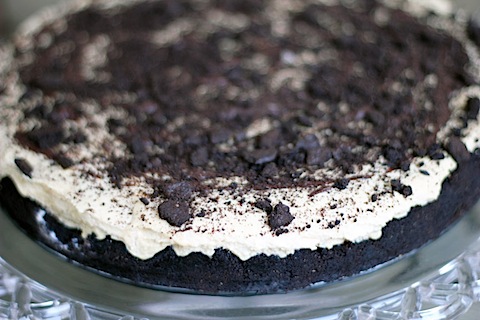 This will likely be one of the sweetest, most decadent pies you've ever had. And when you're eating it beside the one you love, holding hands, and being thankful for each other, you'll feel incredibly lucky and fulfilled. I promise.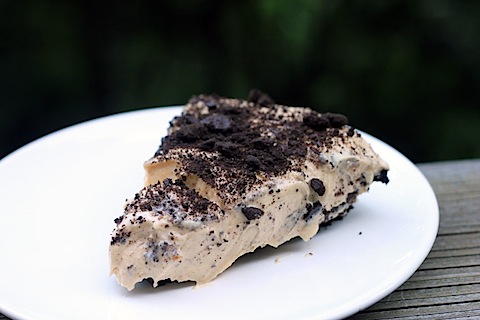 Since Chris and I couldn't even begin to finish this pie, we brought the rest to my parents' house earlier this evening. While my mom and I were working on some wedding planning, my dad made us lobster rolls.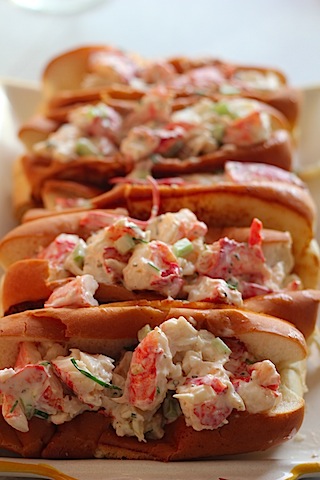 And the freshest, most delicious gazpacho you've ever had.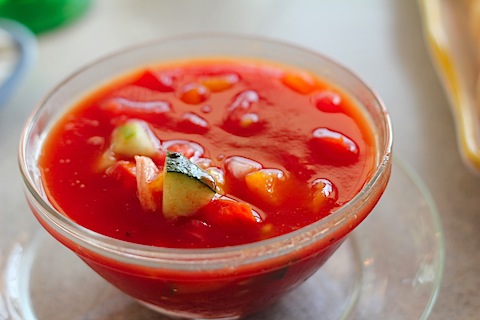 A meal like this, concluding in peanut butter pie, is the most perfect meal ever.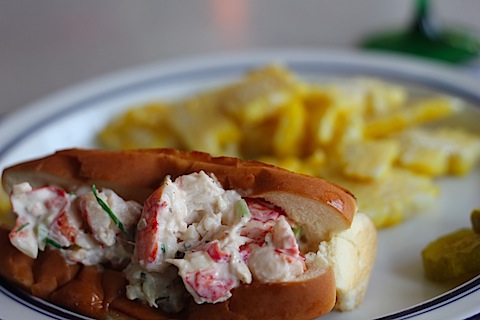 And you really know someone loves you when they cut all the corn off the cob for you like Chris did for me (and like my dad has done a million times before).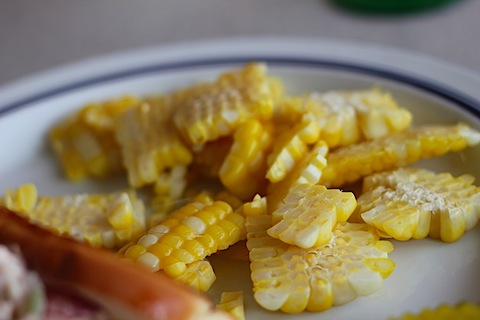 Food is just one of the ways we show each other love. But it's more than food that makes the love. It's taking the time out of our busy day to create a meal that we know our loved ones will enjoy. It's sitting down together at the end of a long day and sharing that meal. Appreciating one another and taking the time to realize how lucky we are.
A few years ago, I bought my parents this StoryPeople print because it reminded me of them to the core: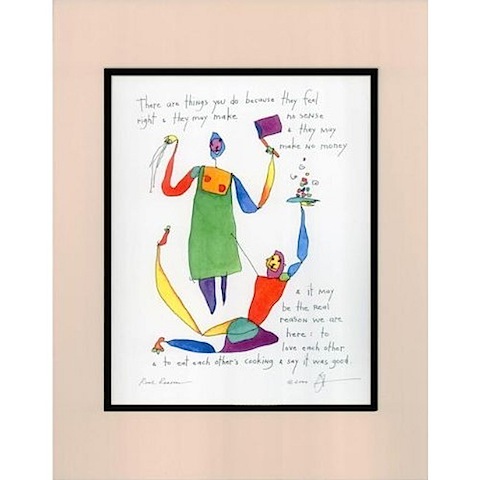 It says: "There are things you do because they feel right & they may make no sense & they may make no money & it may be the real reason we are here: to love each other & to eat each other's cooking & say it was good."
Love each other. Eat each other's cooking. And never forget to say it was good. Because you never know how many more chances you'll have.
[Sues]