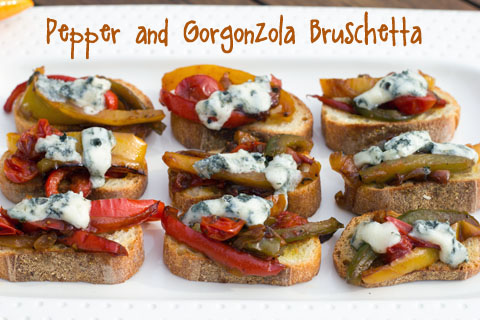 Hello, summer? Are you here yet? Oh, never mind. That was just this appetizer fooling me. Because, I mean, for a moment I felt like I was at a summer cookout, snacking on a few pieces of sweet pepper bruschetta before indulging in a grilled burger or some BBQ chicken. But, nope. I'm still alternating days of "Ooh, I'm putting my winter coat back in the closet!" and "OMG where did I put my scarf, gloves, and warm fuzzy socks??" I think it's trying to get warm in Boston, but it's kind of doing a really bad job of it. I'm not asking for 70 degrees here; just a light spring coat, some ballet flats, and a pair of sunnies. Too much?
In the meantime, summery foods most certainly help. When I asked my mom what I could bring for Easter dinner, she mentioned a recipe for she spotted from Ina Garten and it sounded both summery, simple, and light enough that we could chow down and still have room for ham. I put my own spin on the recipe to add some color and flavors and have a feeling I'll be making it 100 times more all summer long.
Pepper and Gorgonzola Bruschetta (makes 24):
Print this recipe!
Olive oil
1 red bell pepper, seeded and sliced into thin strips
1 green bell pepper, seeded and sliced into thin strips
1 yellow bell pepper, seeded and sliced into thin strips
1 medium onion, sliced
1 C grape tomatoes, halved
1 baguette, cut into 24 thin slices
2 T basil julienned
3 oz. gorgonzola cheese
pre-heat oven to 375 degrees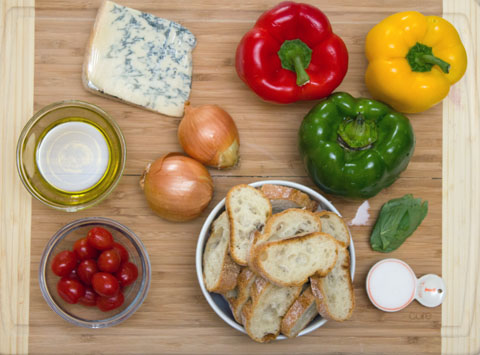 I used Colavita's 100% Argentinian extra virgin olive oil for this because I wanted a bit of a fruity touch.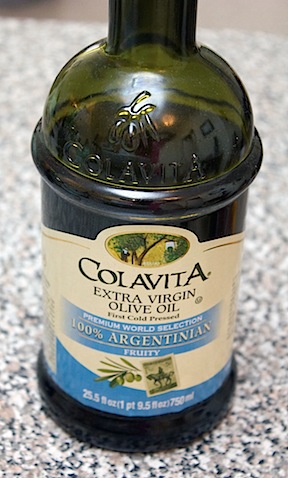 See? You'd almost swear it was summer.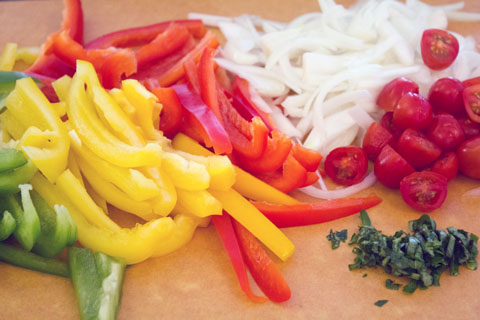 The recipe is super simple. Heat 2 T olive oil in a medium-size skillet over medium heat and add the peppers and onions to the pan.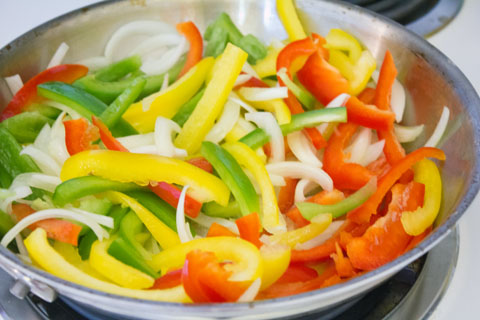 Cook the peppers until they're soft, which will likely take about 12-15 minutes.
While the peppers are sautéing, place baguette slices on a parchment paper covered baking sheet and brush one side lightly with oil. Pop in the oven at 375 degrees and bake until slightly browned, about 7-10 minutes.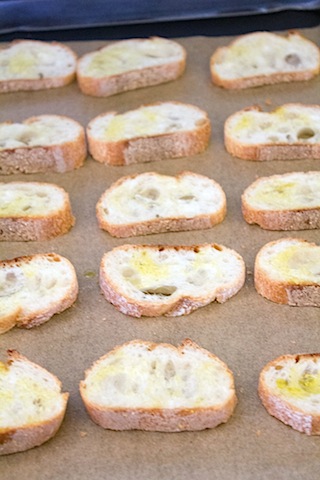 When your peppers and onions are pretty much done, toss in the tomatoes and basil. Also, toss with salt and pepper.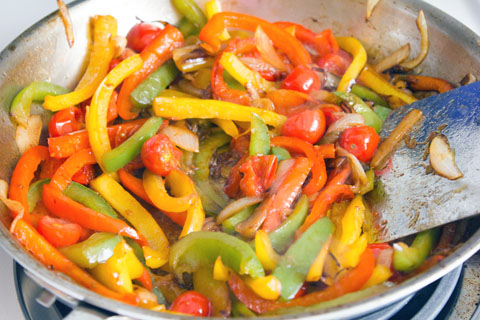 Top each bread slice with a little of the vegetable mixture. And then put some gorgonzola cheese on top of that.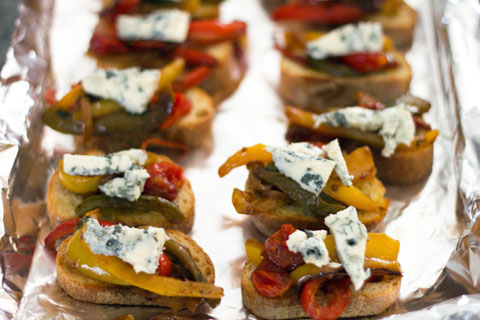 Put back in the oven for 1-2 minutes, so cheese can get melty. This is a pretty good appetizer to travel with, too. I made the pepper mixture and toasted the bread at my apartment. Then, when I got to my parents' house, I topped the bread with the mixture and put back into the oven for a little bit.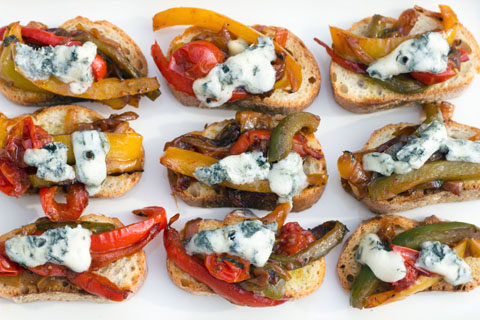 Definitely summer heaven and really, so simple I never would have come up with it. But it's definitely a good reminder that simple is often the best.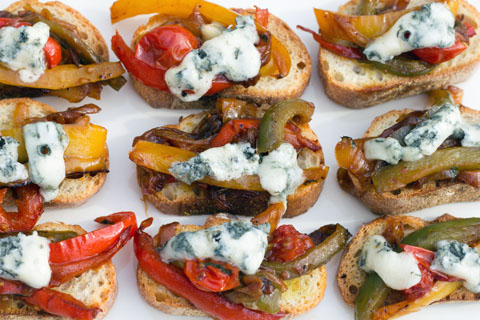 Also, my mom's Nora Fleming carrot topper is the cutest and oh so perfect for Easter.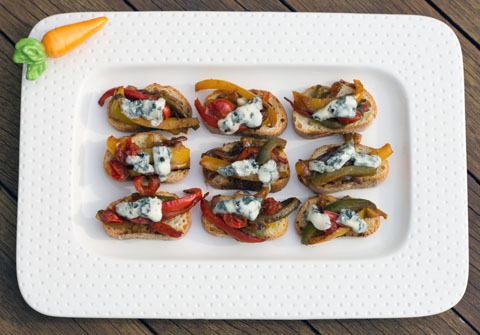 Actually, Easter was pretty perfect weather. Good food, loving family, and a nice warm sun. Absolutely nothing to complain about!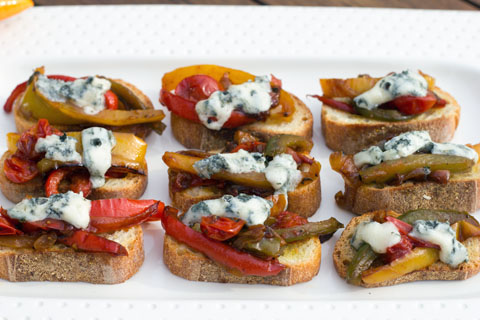 Oh, I forgot the gorgonzola. Can anything with gorgonzola actually be bad? Probably not. I hope you don't see it as a cop out; but there really was no other cheese I could think of to maximize this bruschetta's potential! Bruschetta most certainly isn't boring, despite the fact it's basically bread with toppings. In fact, I might spend the better part of my summer proving the bruschetta is the bomb. Though, in all honesty, that would probably take about 5 minutes!
How are you getting ready for summer food?
[Sues]