Oh, hello.
I'm back. And yes, I'm still blogging. Yes, I'm still alive. Yes, I've missed you, too. All answers to questions I've been asked over the last several weeks. I did not die or fall of the face of the Earth.
I was talking to a friend the other day about how I felt guilty about not blogging for so long. But I'm also torn because as much as I love blogging, at the same time, it's nice to go out to dinner with someone and not snap photos of every morsel of food. It's nice to not write blog posts in my head when I should be listening to the person sitting across the table from me. It's nice to whip up a quick dinner and not have it take three times as long because I'm photographing every step. It's nice to just be present. After I was done with my rant, my friend simply said, "Sounds like you just needed a break". Which was true. Regardless of how much you love doing something, sometimes, you just need a break to find the time to discover other things you love and to just sort things out in your head.
So, what have I been up to?
I've spent more time at the gym, which is something I haven't done in a while. I just completed a 6-week suspension training program called TRX. Feeling strong is a wonderful thing! I always found reasons not to commit to things like this because I had to get home and blog or cook dinner while it was still light out, so it was nice to actually have some time to take care of myself and get back into a routine at the gym.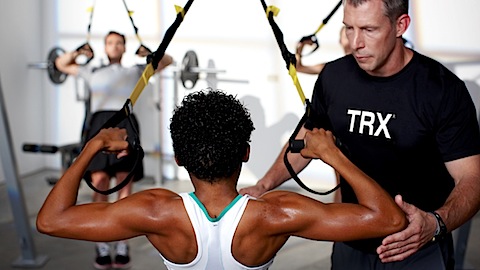 (source) [This is just a random brown lady doing TRX. Don't get too excited, it's not me ;)]
I also took a trip down to Texas. My sister and brother-in-law moved to the Dallas area, so I visited them over Easter weekend. I actually purchased my plane ticket before they even bought theirs!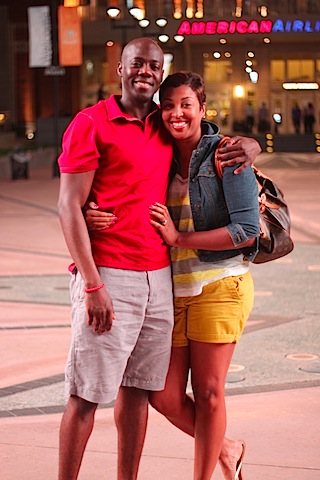 AREN'T THEY SO CUTE?!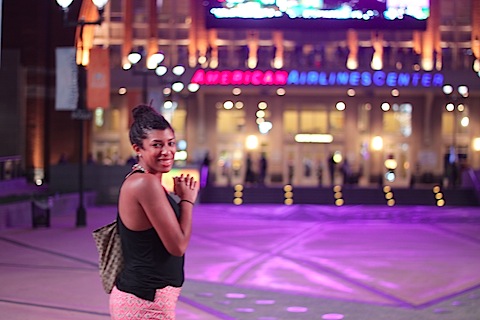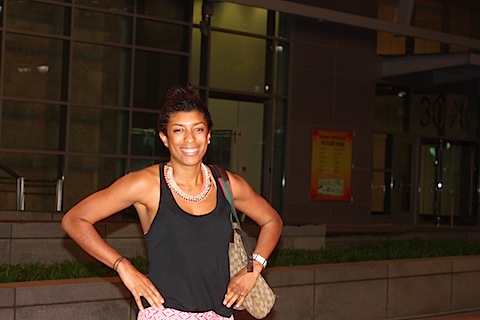 [No clue why I'm standing like a body builder.]
It's kind of crummy not having them live in the same state anymore, but it makes me happy knowing I can visit a lot and when I need a change of scenery I can hop on a flight down to visit them. This will come in handy in the winter.
Heck, I even have my own room: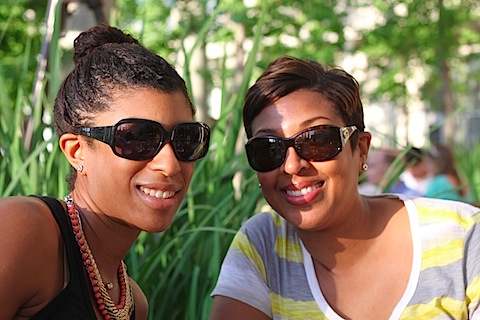 Let it be known that I did not have a single bad meal while in Dallas. This city knows how to cook! One of my invitation clients travels to Dallas for work a lot so she recommended we try Screen Door, which is a modern southern restaurant. It blew my mind.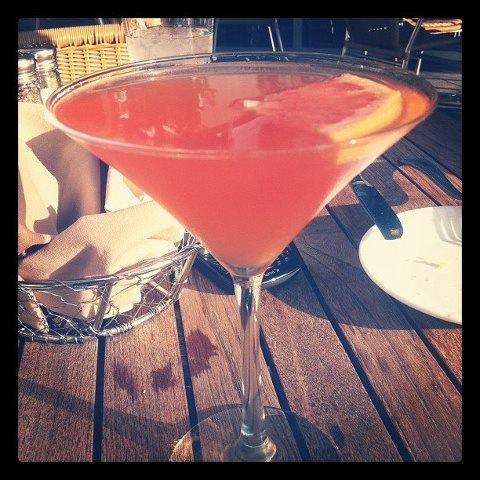 (Grapefruit 75)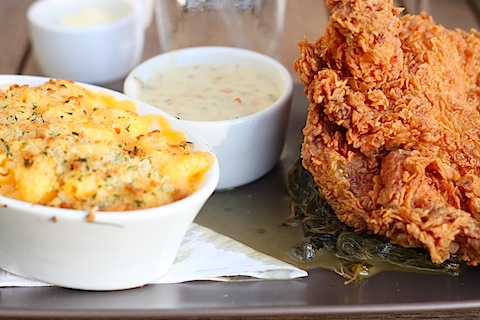 (Fried Chicken and Baked Mac & Cheese. Clearly what dreams are made of.)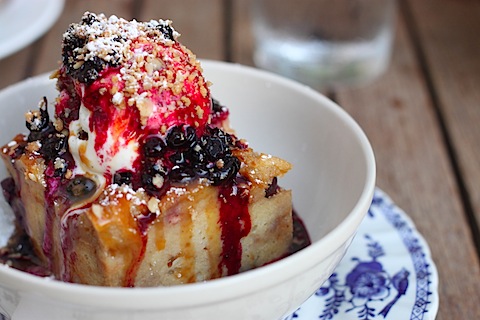 My first night there, we went to Urban Taco which is a modern Mexican kitchen. We went on a Thursday evening and they were having 1/2 off drinks and appetizers and also had a live band outside on the patio. Sooo, we ate and drank a lot. Obviously. The restaurant also had complimentary valet parking, which to most people might not sound like a big deal at all, but when you add up how expensive it is to park in Boston, you could probably put two children and your dog through private school.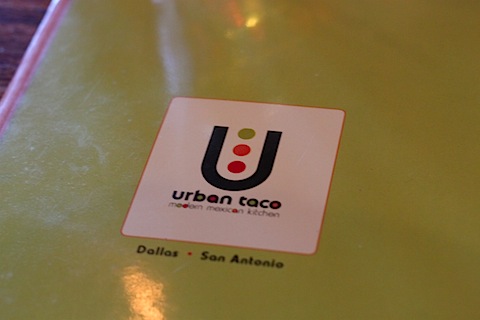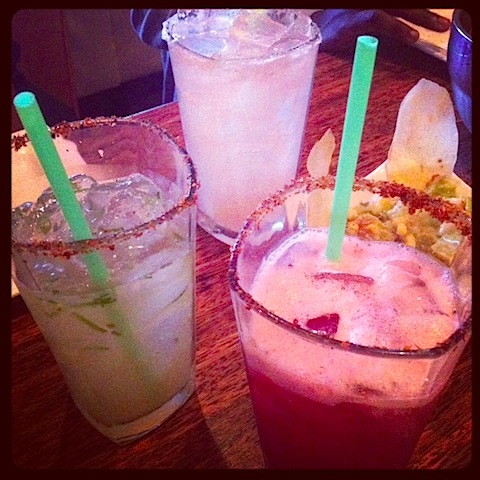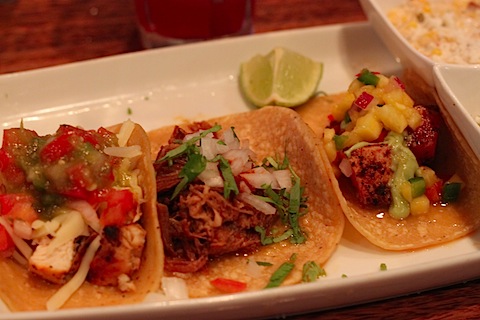 Over Easter weekend, we wandered around the Fort Worth Stock Yards.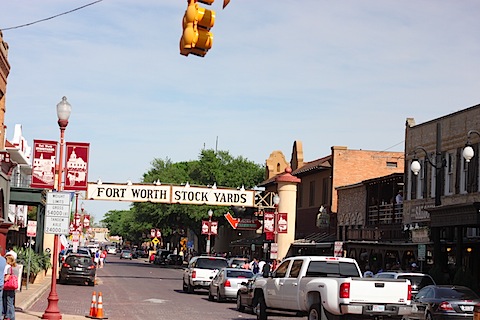 And now I want a pair of custom boots from M.L. Leddys. And I probably need a custom saddle to match, although I can't even remember the last time I rode a horse 😉 These boots are stunnING. They take 10-12 months to make which I kind of love. A complete labor of love.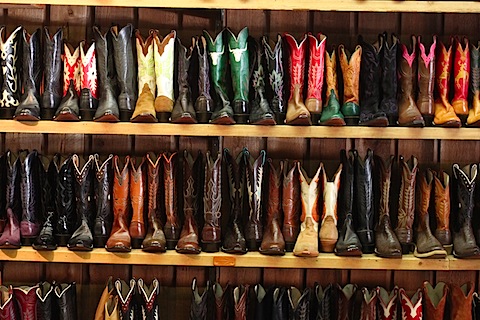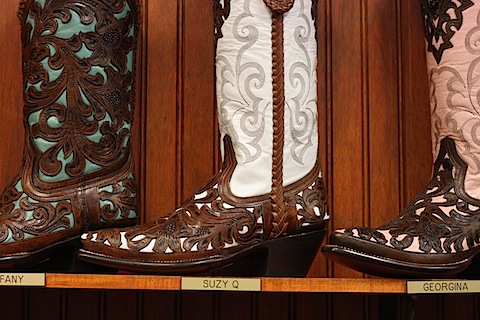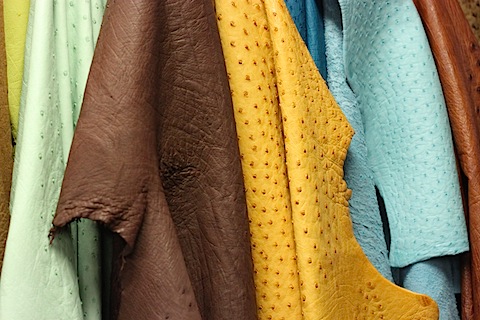 My sister made a delicious Easter dinner in her new kitchen!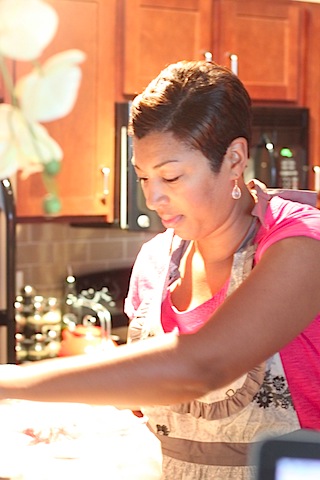 The rest of the trip was spent walking the lake Des and Ab live on, catching up, goofing around, and driving all around town with my siblings getting a feel for their new home. I loved it there and can't wait for my next trip!
Some other things I've been up to?
Spending quality time with my co-workers! We had a cupcake decorating night and made some adoooorable lil' guys!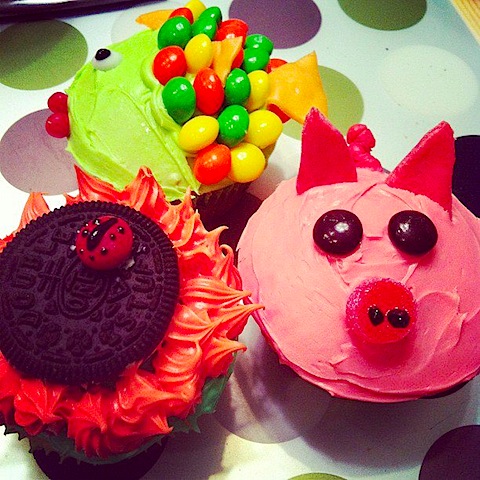 [Mine)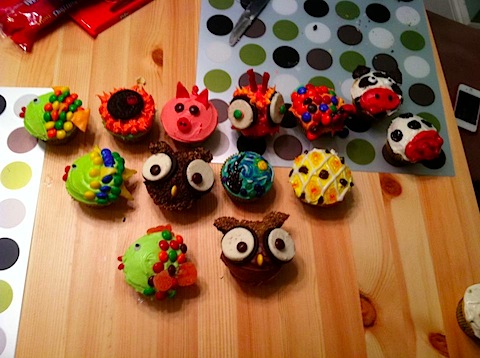 [All of ours together!]
My friend Missy is dating a guy who has adorable daughters so I've spent some time with them, too! One of them made me this drawing and I CAN'T STOP LOOKING AT IT. How stinkin' cute are kids!?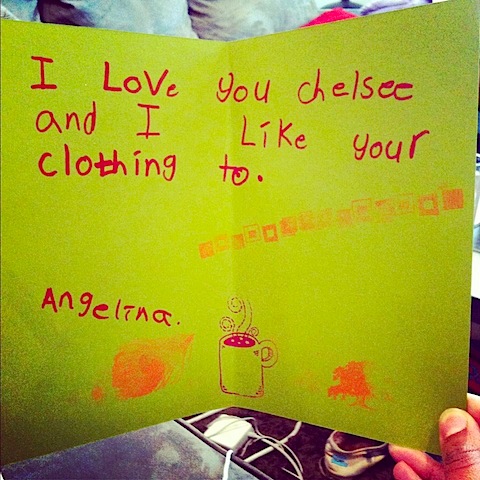 I also joined a CSA through Maya Papaya! I'm THRILLED to know every week this season, I'll receive some beautiful bounty from Vermont. I'm splitting the share with a co-worker, just because we're both single and don't want to be wasteful. We did the math and it comes out to about $6/week worth of produce. So pumped to see what we get each week 🙂 The nice folks at Maya Papaya dropped off some farm fresh eggs for us recently, too. Delicious.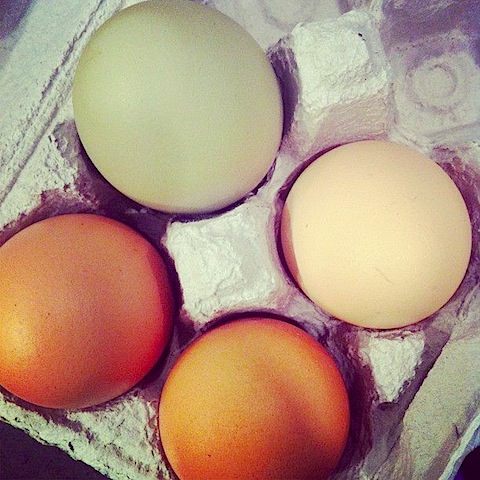 I've also been glued to my computer and craft table designing invitations, which is just plain neat. Here's a peek at Sues and Chris's wedding invitation: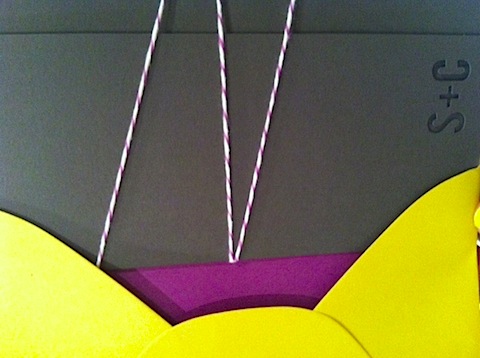 And Sues' shower invitation. I created a custom painting in her wedding colors and incorporated the culinary theme into the invite. 'Twas a fun one to work on.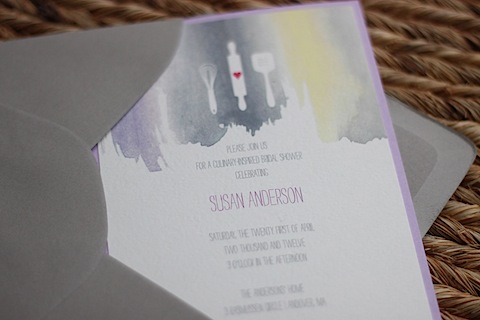 Last Thursday I went to one of my most favorite events of the year, Taste of the Nation. Our very dear blog-friend-turned-real-life-friend, Susan, does PR for the event and so kindly invites us every year. It's a wonderful cause, to raise awareness to stop childhood hunger.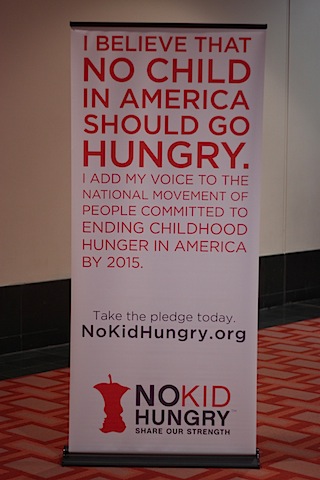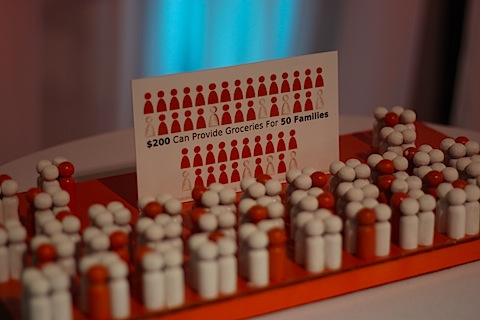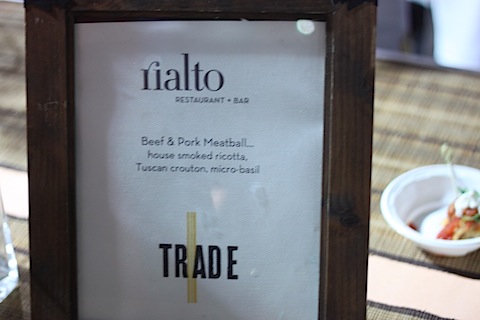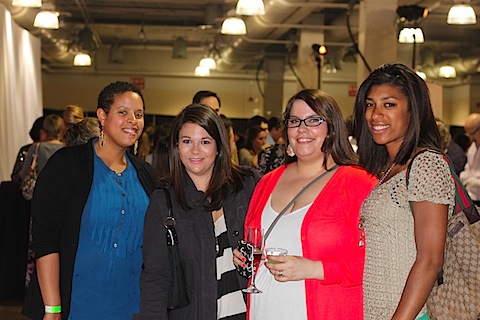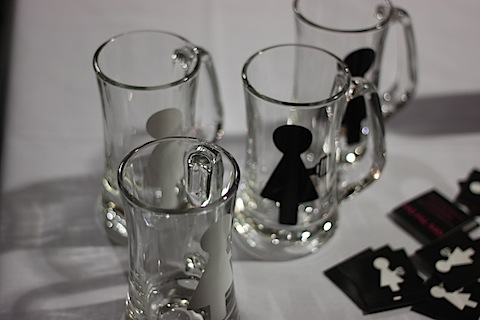 [Mass Girl's Pint Out mugs!]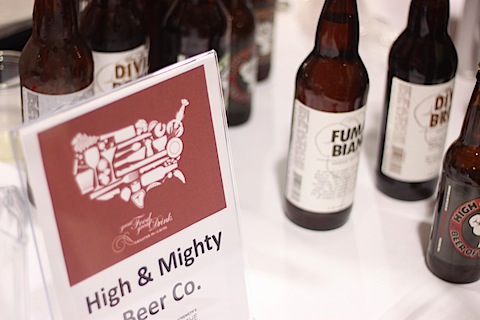 [Discovered a new favorite beer: High & Mighty's XPA]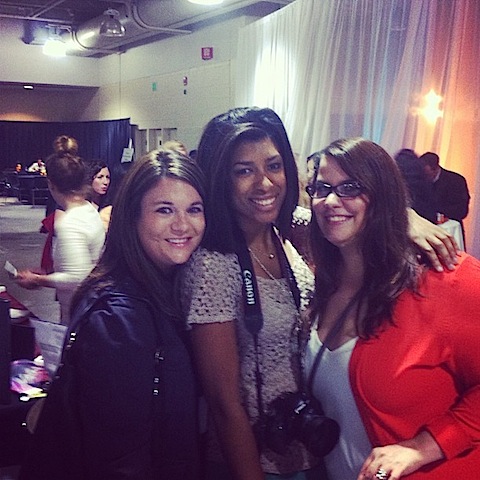 Besides spending the night mingling with some of Boston's greatest chefs, I got to spend quality time with some of the absolute best people I know, Julie and Becca, who we met many moons ago through blogging. Which brings me back to the point I initially made. Sometimes you just need a break from what you love to realize how much you miss it when its gone.
I'm back 🙂 Woop!
If you're a blogger (or not), have you ever just needed to take a break to focus on other things in life? Do you feel guilty?
[Chels]