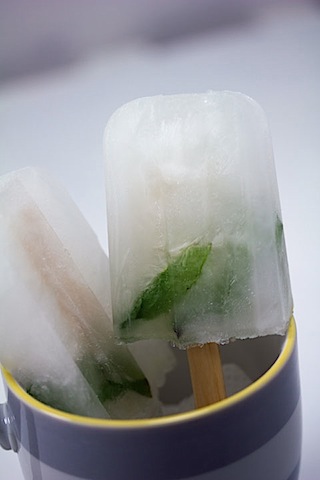 What, you might ask, is a poptail? Well, duh. It's actually just what it sounds like: half popsicle, half cocktail. Hello. Could you be any more up my alley? I mean, maybe if you could somehow add a cupcake to that, but let's be real here (fine, if we're being real, you could probably actually buy cupcake vodka and make some absolutely incredible popsicles. And frost them, too?) But seriously, happy Cocktail Friday!
It's a funny story, actually. Because when the publisher reached out to see if I wanted to review Poptails: 60 Boozy Treats Served on a Stick, I immediately said yes and jumped for joy. And then, upon further inspection, I realized I know the author. It's Erin! Of Erin Cooks. Who used to live in Boston. Now I was even more excited and if you know how excited I already was about the popsicle/cocktail combination, then you know being even more excited probably meant I was pretty much dancing around my apartment and singing Whitney Houston at the top of my lungs (I sing "I Wanna Dance With Someboday" when I get really excited… Trust me, you don't want to hear). I couldn't wait to get my popsicle-making on. But I forced myself to wait until I moved. And thus, mojito poptails are one of the first treats I whipped up in my new kitchen.
Mojito Poptails (makes 10):
Recipe from Poptails: 60 Boozy Treats Served on a Stick
1 C prepared white or light rum
½ C simiple syrup
¾ C flattened club soda
10-20 fresh mint leaves
¼ C freshly squeezed lime juice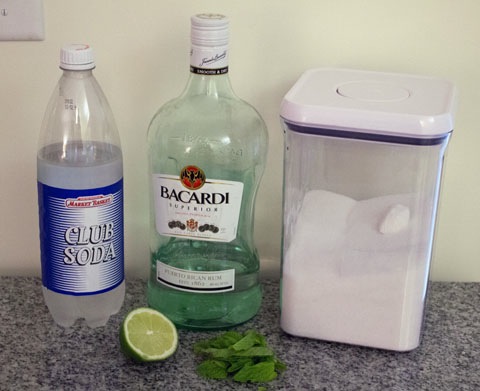 I was definitely wondering how on Earth you could successfully freeze alcohol. Now I know and my life has been changed forever. I mean that. Erin lets you know how much alcohol you need to actually obtain the necessary amount. I wanted to end up with 1 C, so I boiled 1 ¼ C. Once I brought the solution up to a boil, I let it go for 2 minutes and then immediately removed from the heat.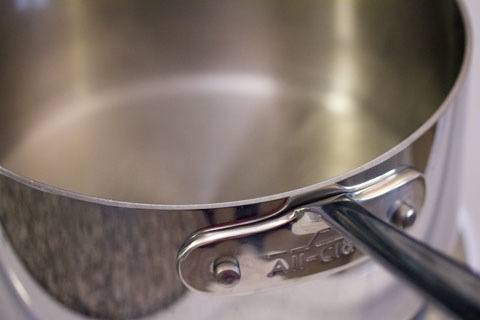 I also made a nice simple syrup, which is easy and something you should always keep in your fridge because you honestly never know when you're going to need it. I need it a lot and it's so handy to always have it waiting for me.
Mix the rum, simple syrup, flattened club soda (you'll have to let your club soda open up and flatten for at least a few hours), 10 mint, leaves, and lime juice in a bowl. You'll want to muddle it together quite a bit. I'm pretty psyched I now own a muddler. A pretty snazzy one, too.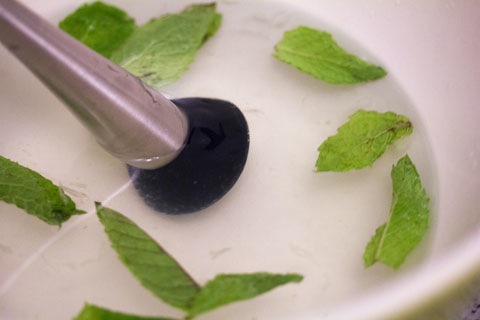 I've been meaning to buy a popsicle maker pretty much for forever. But once I knew I would be reading this book, I immediately bought one. I chose the Progressive International PLP-1 Freezer Pop Maker mostly because it had good reviews on Amazon and wasn't expensive. OK, and the rainbow colored popsicles on the cover drew me in, too.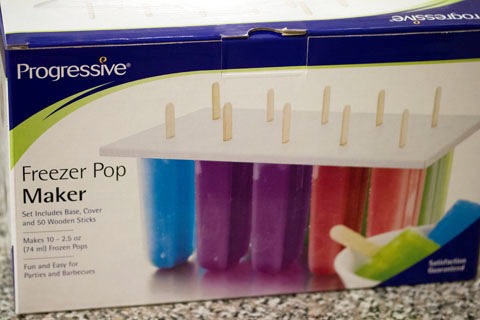 My only real pet peeve with Poptails is that a lot of the photos looked awesome but then the directions didn't really tell you how to recreate them exactly. The mojito recipe basically just wanted you to pour the liquid in and freeze, leaving you with plain white looking popsicles. I decided to add a mint leaf to each popsicle mold to give them a bit of a different look.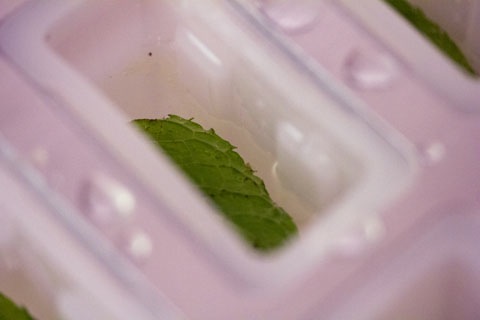 And then I froze the boozy popsicles for just a couple hours.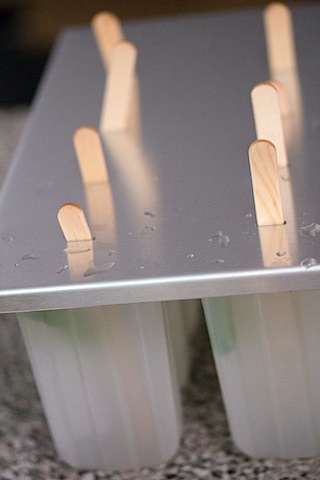 And hello, popsicle heaven.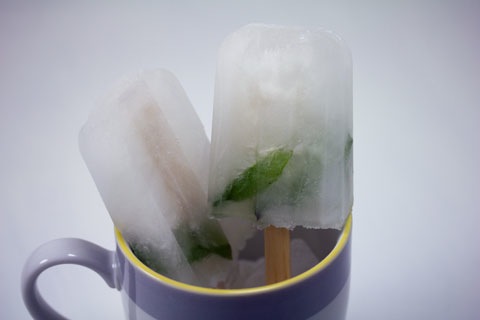 These were to die for. Like, legit tasted exactly like a mojito. But way more refreshing, of course. And a whole lot more fun to eat. As they started to melt, they started to remind me of a mojito slushy.
Also note, popsicles may be one of the most difficult things to photograph. I want to know how the book editors did it because it's a toughie!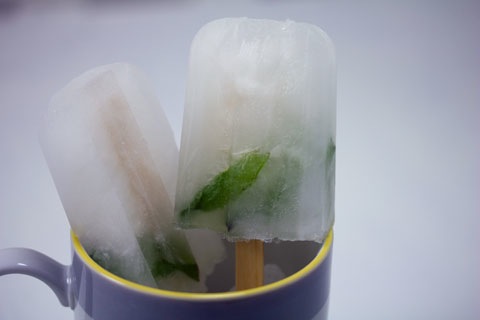 Going along with my tropical quinoa salad from the other day, bring these to a BBQ or pool party and be the most popular person there.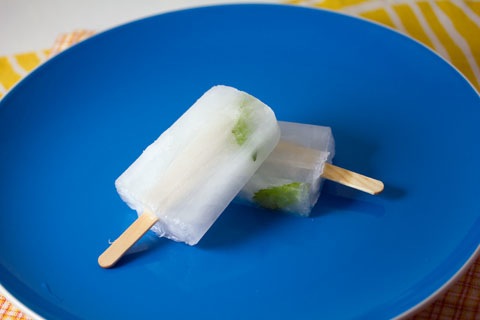 Guests will absolutely love getting their cocktail on in popsicle form. It's a novelty. It's unique. It's something you don't experience every day. Unless you do and then, well, good for you. I'm jealous.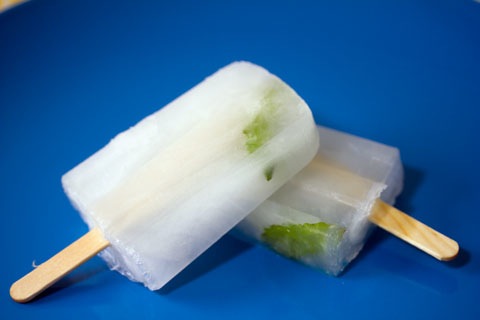 Poptails has 59 other fabulous recipes, too. Seriously something for everyone. I'm pretty excited to make the Cape Codder, the Dirty Martini, and and Festive Spiked Eggnog. My only problem is that I don't have enough places to bring these popsicles and I feel a little bit strange sitting on my couch eating alcohol in popsicle form weekend after weekend.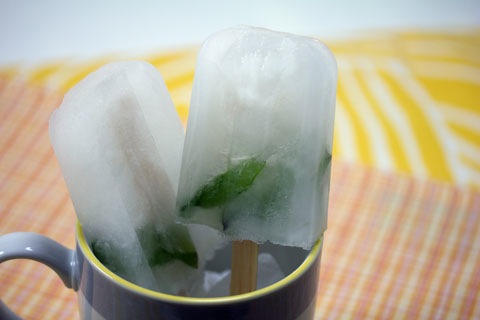 But why not? I need to get over those shame feelings and just enjoy. Does it really matter what form your cocktail comes in as long as it comes? I think not. And that's why Poptails make what I consider to be one of the best Cocktail Fridays ever.
What kind of cocktail would you like in popsicle form?
[Sues]