Sometimes we make things in the kitchen that taste good but there's something that's a little… off. Earlier this year I took a trip to Seattle and had the best bowl of potato and leek soup at Bizarro Italian Cafe. It was one of those memorable dishes that you can't really get out of your mind so you try to recreate it at home. Yes, "try" is the main word. And I guess sometimes, that's all that matters.
Below is the soup from Bizarro. The photo does it negatives amount of justice so use your imagination 😉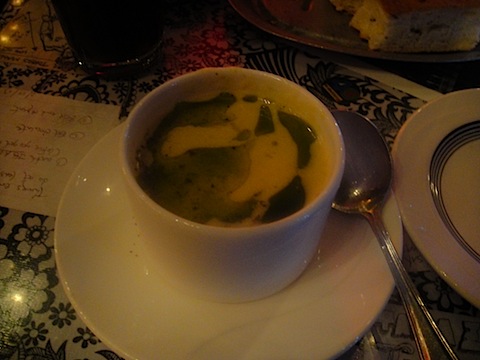 I think the "issue" with attempting to recreate a terrific dish is that you'll always compare what you make to it. I found this recipe for fresh herb, potato and leek soup on the Epicurious app on my iPhone last week and decided to just give it a go. I figured it would be a nice base for experimentation!
Here's what I used: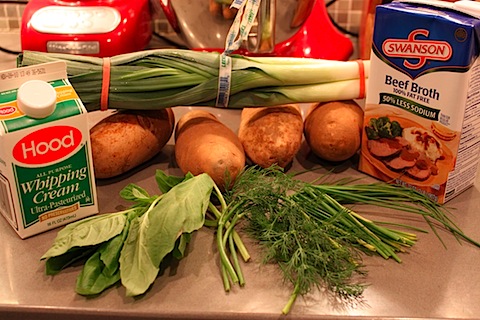 • 3 lbs russet potatoes, peeled, cut into 1-inch pieces
• 5 cups low-salt chicken broth. [umm… please ignore the beef broth in the photo. Another reason why I shouldn't cook and talk on the phone because I photograph the wrong items ;)]
• 3 cups water
• 3 large leeks (white and pale green part only), chopped
• 1/2 cup whipping cream
• 1/4 cup minced fresh chives
• 2 tablespoons minced fresh basil
• 1 tablespoon minced fresh dill
• hot pepper sauce/Tabasco
Here's what you do:
• Bring the first 8 ingredients to a boil in a large pot or Dutch oven. Reduce the heat to medium-low and simmer until the potatoes are tender and the soup begins to thicken, about an hour.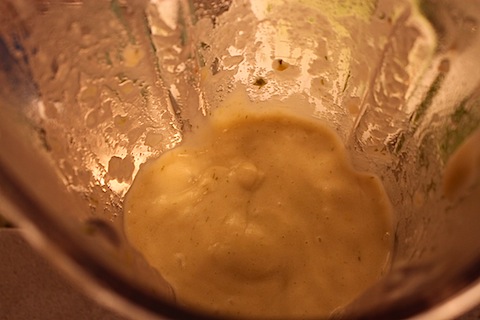 • Transfer 2 cups of the soup to a blender and puree.
• Return to pot and season with salt, pepper, and hot pepper sauce.
One thing I vividly remembered from the "ideal" soup was it had a chive oil mixed in. So, naturally I recreated that. This, was definitely as I remembered. Most likely because creating a chive oil is pretty simple. Just take a bunch of chives and a bit of olive oil, blend in a food processor, and season with salt. It's a simple and delicious way to add a bit of additional flavor and a bright punch of color!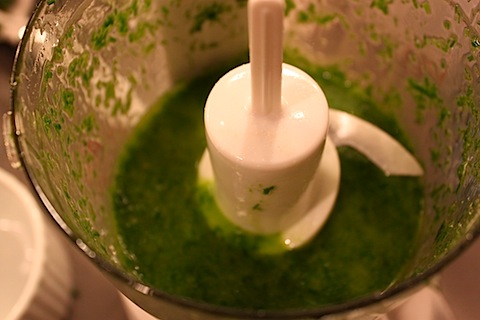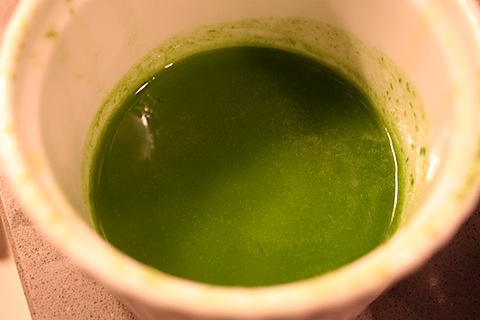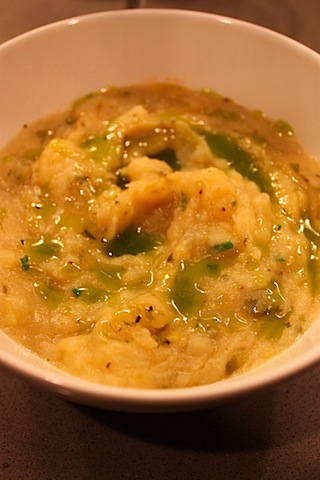 I also tossed in some homemade croutons for a lil' crunch, too 😉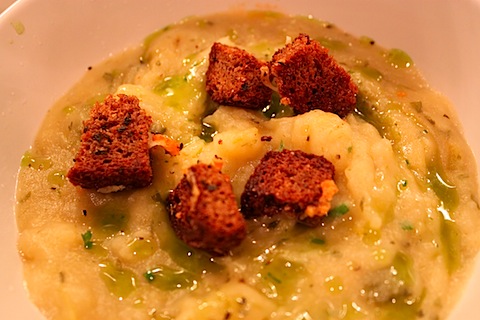 So, like I said earlier, this soup tasted wonderfully. Between the fresh herbs and the subtle leek flavor I thought it worked really well. I even had a good amount of leftovers and ate them all without any hesitation. I think the thing that made feel like it wasn't a total winner was the fact that I kept comparing it to the "ideal" soup I had in Seattle which was the perfect soupy consistency. My soup was a bit too thick and no matter what I did to thin it down it just wasn't working for me. And as the potatoes started getting stickier and the hunger started kicking it I just really wanted to eat so I decided to let it be. Maybe I was just having an off day in the kitchen?!? I never dabble much with soups but this is one I'll definitely try to perfect!
Does anyone have any soup tricks? Especially when working with such a starchy food like potatoes? Or does anyone have the perfect potato and leek soup recipe … I'm looking at you Bizarro Cafe! 😉
[chels]