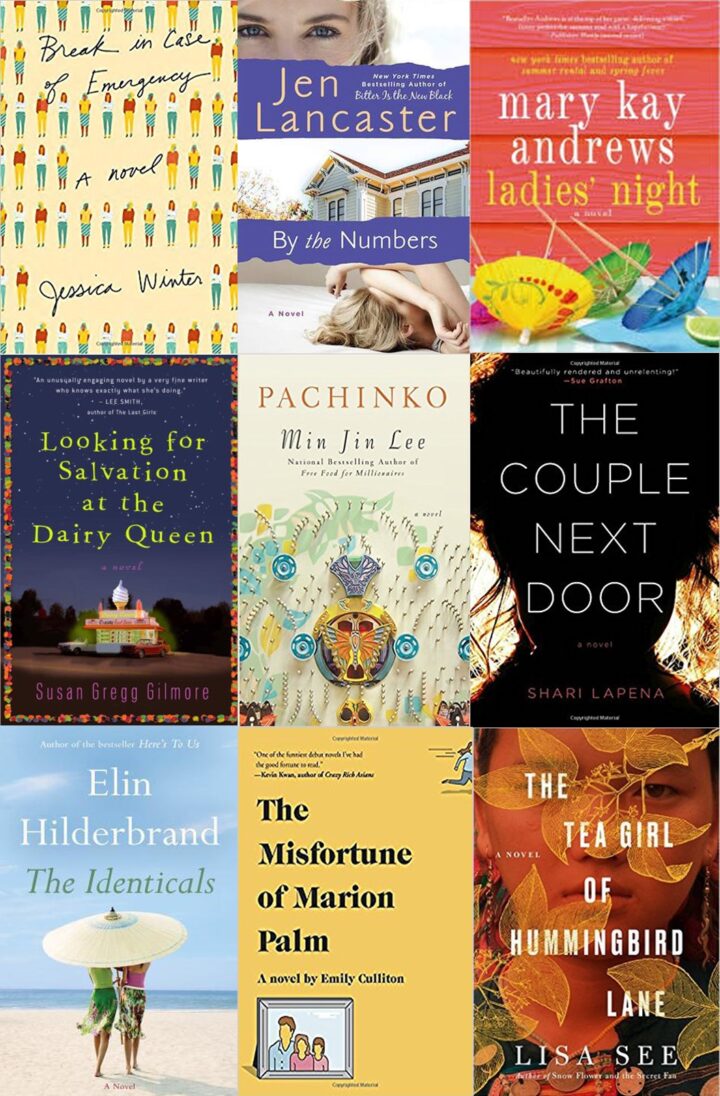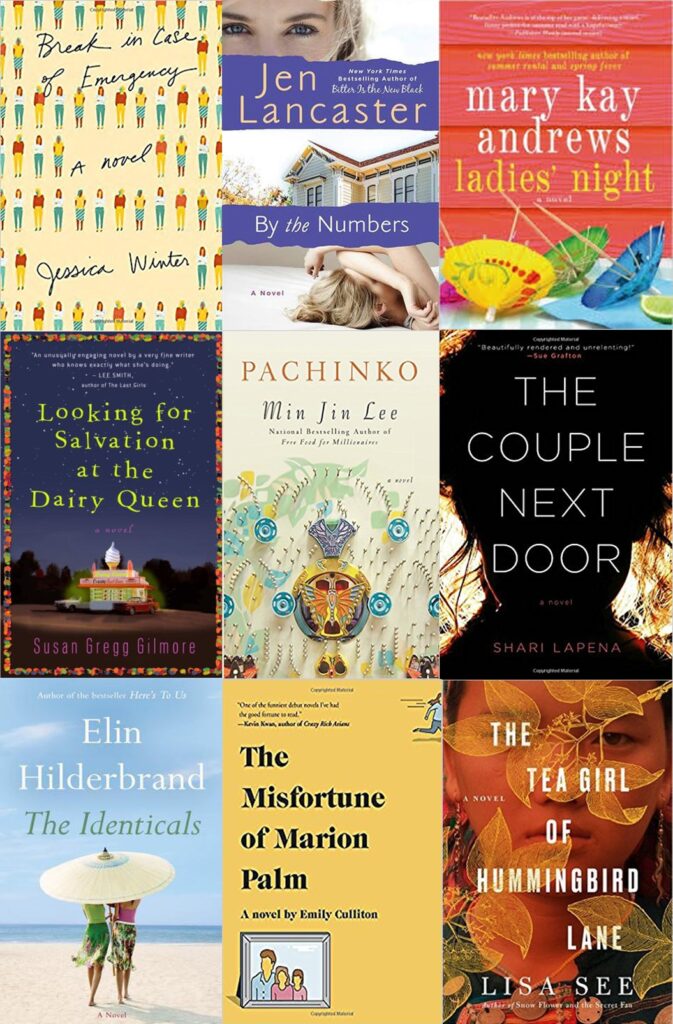 How's your summer reading going?? I've been doing pretty well, though I certainly wish I had a bit more downtime in which to really immerse myself in some good books. The good news is, Chris and I are currently planning a late-year vacation that will entail some serious beach time and I. cannot. wait. Though I will be soaking in every last little bit of summer while it's still here! Kind of. It's been in the high 40s when I've woken up the last couple days, so I'm already feeling summer slip through my fingers just a bit. How about you?
Now that back to school is here, kids' summer reading programs are over! I don't have kids, but I know when I was one, I was obsessed with my library's summer reading program and read a ton every summer (are you surprised?). It wasn't until I read this Boston Globe article stating that we need to Stop Teaching Kids That Reading is Boring that I realized the problem with summer reading programs. Why do we have to entice kids to read instead of showing them how fun it is? Isn't that sad? But I also get it.
Because how do you really teach kids that reading is fun when there are computers and iPhone games and televisions on which you can watch whatever you want whenever you want? If it was a problem when I was a kid, I imagine it's a much bigger problem now. Man, I used to get in trouble for sneaking books and flashlights under the covers after bedtime... Now I feel like parents would be overjoyed if their kids did that. If you have kids, how do you get them excited to read without forcing it on them or making it seem like a chore?
Just an FYI that links to some of the books below are affiliate links (meaning that at no extra cost to you, I will earn a commission if you click through and make a purchase) and some were gifted to me by their publishers. Thank you so much for supporting WANM!
Here's what I read in July… See the end of this post for links to other months in 2017, too, and get some ideas for even more books to read as summer ends. I'm excited to share August with you because I've read some GOOD ones this month!
Break in Case of Emergency by Jessica Winter: There was a lot I really liked about this book, though I felt like the writing was super long-winded and just too much in some places. Overall, it's a super smart workplace satire focused on Jen, a 30-something who gets a job at a woman's nonprofit. Her workplace experience is so ridiculous in some ways that it's almost not believable, but sadly, you can totally see her experiences happening at some places.
By the Numbers by Jen Lancaster: I love Jen Lancaster so much. Seriously, I want to go back and read the whole Bitter is the New Black series (how has it been 10 years since I've read those??). This book definitely wasn't my favorite of hers and I have to say I much prefer her memoirs to her fiction, but it was still fun. I especially loved the premise; a family reuniting for the wedding of one of the daughters. There's some drama around the fact that the mother and father are recently divorced and the mom is trying to sell the house that her daughter wants to get married in. My biggest issue with the book is that the kids are such jerks to their parents and the parents just go with it. The 20-somethings were so disrespectful that it seemed almost unrealistic and I wanted the parents to shake them or at least stop giving them everything demanded throughout the whole book. I'll still continue to read everything from Lancaster!
Ladies' Night by Mary Kay Andrews: I thought I was going to really enjoy this book, but I found it completely ridiculous and unrealistic. It's about a super successful lifestyle blogger who finds out her husband is cheating on her. He ends up locking her out of her blog and having his new girlfriend post to it (LOL and also noo!) while she moves in with her mother (with no money since a judge rules in her ex's favor) and is forced to attend a divorce support group with other jilted ladies. Cute premise, but her ex's behavior was just too much. I couldn't understand how they were fine one minute and then she catches him cheating and he seriously turns on her and basically tries to ruin her life. I know marriages can go bad, but geez. On a positive note, my husband and I have had fun joking about him stealing and sabotaging my blog.
Looking for Salvation at the Dairy Queen by Susan Gregg Gilmore: This was a cute one and a pretty quick read with an ending that I definitely didn't expect. It's the story of Catherine Grace and her lifelong desire to get out of small town Georgia as soon as she turns 18. Catherine is incredibly likable and I found myself rooting for her as she grew up and finally got out of her small town. It definitely isn't a groundbreaking book, but a nice light read that will likely entertain you.
Pachinko by Min Jin Lee: I had no idea what this book was about when I picked it up, but the cover is beautiful and it had good reviews, so I went for it. This is the kind of novel where you follow multiple generations of a family for many years and start getting so emotionally attached to them that you can't stop thinking about them when the book is over. The story starts off with the family in Korea, but when the daughter gets pregnant, she moves to Japan and raises her family in a strange world filled with Korean prejudices during the war.
The Couple Next Door by Shari Lapena: This one has been on my list for a long time and while I wasn't "omg that was mind-blowing!" about it (you know, like how I was the first time I read Gone Girl), it was a good thriller that definitely kept me interested. The story is focused on a husband and wife whose baby goes missing right from her bedroom. I guessed some of the outcomes of the mystery early on, but there were also a couple twists and surprises. Lapena just came out with a new book a couple weeks ago and I can't wait to read it!
The Identicals by Elin Hilderbrand: Another winner from Elin Hilderbrand! I love Hilderand's books and always try to save them for my beach vacations (she has a new one for the start of every summer), but I couldn't wait until August to read The Identicals. While she always writes about Nantucket, I especially loved her new novel because it also takes place on Martha's Vineyard (I've been to MV a total of ONE time, but am already so in love). The Identicals is about, you guessed it, identical twins, one of who lives on Nantucket and one of who lives on Martha's Vineyard. Though identical, the two are very different and now in their late 30s, they haven't spoken to each other in years. After their father dies, they're forced to interact and visit each other on their respective islands.
The Misfortune of Marion Palm by Emily Culliton (this was sent to me by Amazon Vine): I really loved the concept of this book, but I wanted so much more from it! It's the story of Marion Palm, a mother and wife who has been embezzling money from the school she works for for years. When she's close to being found out, she decides to run away, abandoning her husband and two young daughters. We learn how each of them deals with her abandonment, as well as what she does when she leaves. My main issue with the book is that I felt like it couldn't decide if it wanted to be short snappy and light-hearted or deep and serious. Instead, it kept bouncing back and forth and left me unsure how to feel. But like I said, I still found the story enjoyable and am glad I read it.
The Tea Girl of Hummingbird Lane by Lisa See: Lisa See is another favorite author of mine. I've loved her for years and have read everything she's written. I feel like it's been so long since her last book, but that's probably because this one required extensive research, which totally paid off with this incredibly rich novel. This is another book that spans the years, beginning in a remote Yunnan village in China in the 80s and ending in the United States in modern times (OK, I realize the 80s wasn't that long ago, but because it took place in rural China in a remote village, it felt like so much longer ago). We follow the story of Li-Yan and her experiences as a woman in the Akha tribe, while also learning about the history of the tea business in China, from past to present. The reason I love Lisa See's books and books like Pachinko above is because I'm able to be transferred to a place and a time I have never experienced and have the chance to be exposed to new cultures, traditions, and life stories. Really, that's why I read!
Here's What I Read in January
Here's What I Read in February
Here's What I Read in March
Here's What I Read in April
Here's What I Read in May
Here's What I Read in June
I want to hear what you've been reading this summer! Any favorites?