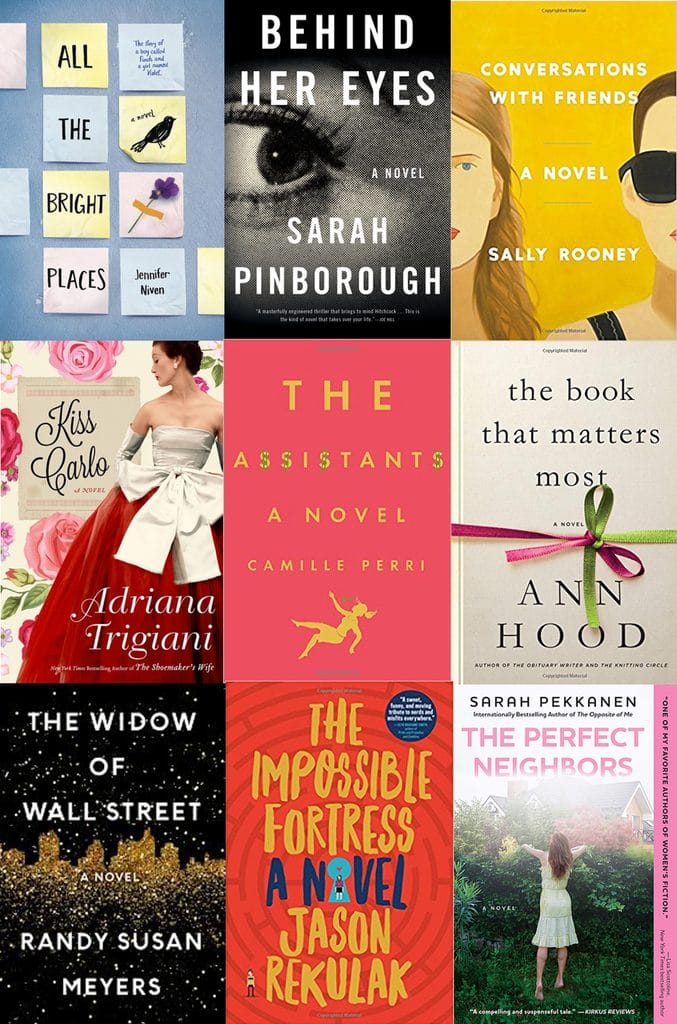 Does reading seem harder these days than it used to? I think so. In some ways, of course, it's because life has just gotten busier. My summers are no longer filled with endless days of nothingness (if only!). But I'm also pretty sure it's because technology has messed with my brain in a major way. I nodded my way through this Washington Post article, "The Death of Reading is Threatening My Soul." Especially when the author talks about the Internet's effect on our brains... "The Internet and social media have trained my brain to read a paragraph or two, and then start looking around. When I read an online article from the Atlantic or the New Yorker, after a few paragraphs I glance over at the slide bar to judge the article's length. My mind strays, and I find myself clicking on the sidebars and the underlined links." Yup, I can relate.
I totally find myself scrolling down to see how long articles are and thinking, "Sigh. Nope. Too many words." And then I hate myself a little bit. When reading a book, I sometimes find myself reading a page, checking Instagram, checking email, reading a page, having a conversation with my dog, reading a page, thinking about everything I need to do at work the next day. And on and on forever. My brain just feels too crazy to focus!
But I do still make it a priority in my life and really try to focus fully on reading when I'm on the train and for a little bit before bed. Sometimes I feel shamed for reading so much. People always seem to be surprised and say things like, "omg where do you find the time??" But it's weird because I really don't feel like I spend a lot of time reading. So, I was really taken by the stats in Post article (from here), which state that if we were to read 200 books in a year (at the average speed), it would take us 417 hours. Which might sound like a lot. BUT. Guess how long the average person spends watching TV per year? 1,642 hours.
Netflix and binge TV watching is super "in" right now and I never hear people saying, "man, how do you find the time to watch TV?" But for some reason, reading is seen as more of a luxury and people seem surprised that anyone could find the time. To be honest, after hearing those stats, now I feel like I don't read nearly enough since I don't even come close to 200 books a year! LOL. But really, I don't feel like it's asking too much to take a quarter of TV watching time to devote it to a book instead, right?? Of course, then we have to battle the effects technology has had on our brains... Sometimes it's just so much easier to zone out to the TV or click around on the Internet instead of focusing on a book.
If you're trying to up your reading game this summer, I'm giving you a little peek at what I read last month below. Summer's the perfect time to amp up your page count since you want to be outside away from the television and other types of technology. I definitely read more in the summer months and excited to share all my reads with you!
Just an FYI that links to some of the books below are affiliate links (meaning that at no extra cost to you, I will earn a commission if you click through and make a purchase) and some were gifted to me by their publishers. Thank you so much for supporting WANM!
Here's what I read in June… See the end of this post for links to other months in 2017, too, and get some ideas for even more books to read this summer.
All the Bright Places by Jennifer Niven: Such mixed feelings about this one. I think it's another one of those books that makes me realize all YA literature is just not for me (the same way I felt about The Sun Is Also a Star). But I also think this is an important book as it's one that focuses on the mental health of teens. Some have said this novel glamorizes suicide (similar to 13 Reasons Why), though I don't think I agree and see it more as a book that focuses on the real-life issues. Like I said, it wasn't my favorite book, but it has awesome reviews and is actually going to be made into a movie with Elle Fanning soon!
Behind Her Eyes by Sarah Pinborough: Mannn, this book. I can't really say much without giving it away, but it's the kind of book where I finished and was like "what?" And then "what?" again. Before I attempted to tell my husband the entire story in a 5-minute synopsis (he was definitely like, "what???"). Anyway, this is a thriller that isn't too intense throughout, but keeps getting better as it goes along. I can't believe this one hasn't been made into a movie yet.
Conversations with Friends by Sally Rooney: This was a light enjoyable book that's different from most of the novels I read. It's centered on two girls in their early 20s who are befriended by an older female artist (when I say "older," I'm talking mid-30s) and her actor husband. The characters enter different kinds of relationships with each other and while the title of the book is surely meant to be ironic (the characters have a tough time communicating and don't really seem like friends... Not to mention there are no quotation marks used throughout), it's a pretty quick and light summer read.
Kiss Carlo by Adriana Trigiani: I'm a big fan of Adriana Trigiani, so I was psyched to have her brand new book in hand a bit in advance (thanks to Amazon Vine!). It wasn't my absolutely favorite of hers, but I still really liked it and fell in love with Nicky and the entire Palazzini family. The thing I love best about Trigiani's books is that they generally follow along with characters or families through the years, rather than for just a short time. Kiss Carlo is no different and I felt so close to the Palazzini family (how fun are big Italian families??) and was rooting for Nicky to find love and be able to carry on his passion acting.
The Assistants by Camille Perri: This book stressed me out in a major way. Don't get me wrong; it was an easy and entertaining book, but stressful. The plot follows a group of female assistants at a media conglomerate and the trouble when they start embezzling money. It starts fairly innocently (as innocently as stealing from your workplace can possibly be), but then begins to go off the rails. I was seriously having anxiety attacks for the main character, Tina, and have no clue what I would have done in her situation.
The Book That Matters Most by Ann Hood: This is such a weird book! I mean that in the best way possible. It's about a long-standing book club whose theme of the year requires all members to choose the book that has mattered the most to them throughout their life. I love this premise and hearing what people's picks were and how the book club discussed them. Ava joins the book club at a tough time in her life and the club helps heal her and discover parts of her past. All cool, BUT interspersed in this story are bits from Ava's college daughter's weird drug-fueled "adventures" in Europe and random scenes from other characters. I could kind of see what the author was trying to do, but then everything just seemed so contrived/coincidental. Ultimately, I enjoyed the book; it just wasn't what I expected as a "book club book."
The Widow of Wall Street by Randy Susan Meyers: Oooh another "what the heck would you do??" book. This is the story of husband and wife Jake and Phoebe have been together since high school, despite Phoebe's parents' reservations about Jake. But Jake is such a hard worker and really wants the best for his family and to give them the best life possible. The problem is, the family's wealth is all coming from Jake's Ponzi scheme... Which after years and years of deception, eventually falls apart. The story is told from the point of view of Phoebe (to whom all of this was allegedly a shock) who stands by her husband. This wasn't my favorite book and I felt like it was unnecessarily long, but it will make you think about what you would do in Phoebe's position and will also make you wonder how she missed so many signs.
The Impossible Fortress by Jason Rekulak: Such a cute book! This was totally different from the books I usually read and was very much a nerdy 80s boy book, but in a really fun way. He'll probably kill me for saying this, but the main character reminds me of my husband in a lot of ways. Super into computers before computers were cool and spending his time building programs and nerding out instead of doing homework. The three friends are so endearing and sweet; I kept picturing the adorable boys from Stranger Things while I was reading this. But this book is also awesome because one of the main characters is a girl coder (in 1987!). You don't have to be a computer nerd to get into this story and while some parts of it are super silly (one of the major premises is that the boys want to get a copy of Vanna White's Playboy lol), I thought it was an all-around fun read.
The Perfect Neighbors by Sarah Pekkanen: This is a nice lighthearted read and my only issue with it was that it reminded me a lot of a Liane Moriarty book, but not quote as good. Which was a little disappointing. However, I did get sucked into learning about everyone in the neighborhood and trying to figure out the mystery the new neighbors brought with them. Also, the neighborhood ListServ messages at the start of each chapter are hilarious and so realistic (I couldn't help thinking about about my own town's Facebook page and laughing out loud). I think Sarah Pekkanen books are generally perfect beach reads and this one is no different!
And that's a wrap! Though there were some good ones, I would say June wasn't my favorite month book-wise... But July has been totally different so far! I've read some awesome ones this month and have an even better "to be read" stack... Let's just say I've been going a little bit crazy at book stores lately. Oops. I'll try to get my July reads up a little bit earlier in August, so you still have plenty of time for summer reading!
Here's What I Read in January
Here's What I Read in February
Here's What I Read in March
Here's What I Read in April
Here's What I Read in May
What has been your favorite summer read so far?