Woah… talk about technical difficulties! We apologize for the issues on the site earlier this week. We were having some problems with our hosting site/server etc. Stuff I don't really "get" but apparently it's fixed for now and we should be back on track…
Last Thursday night we were invited to a RedPlum event, brilliantly named My Frugalicious Holiday. It was an event that was focused on showcasing unique holiday gifts for under $30 and wines for under $20. It was held at the Liberty Hotel, which just so happens to be one of my favorite hangouts in Boston. If you're not familiar with RedPlum (which I wasn't until I attended the event) it's a website that produces "coupons, deals, and savings" for consumers. And in these times who doesn't want to save a little money? On the top bar of their site, you can search for savings at restaurants, look for coupons on specific grocery items, check for sales or discounts at your favorite clothing store and even look-up various coupon codes at stores such as Payless, Borders, and Amazon to name a few. There's even an option where you can enter your zipcode and RedPlum will find discounts in your area, which is extremely convenient.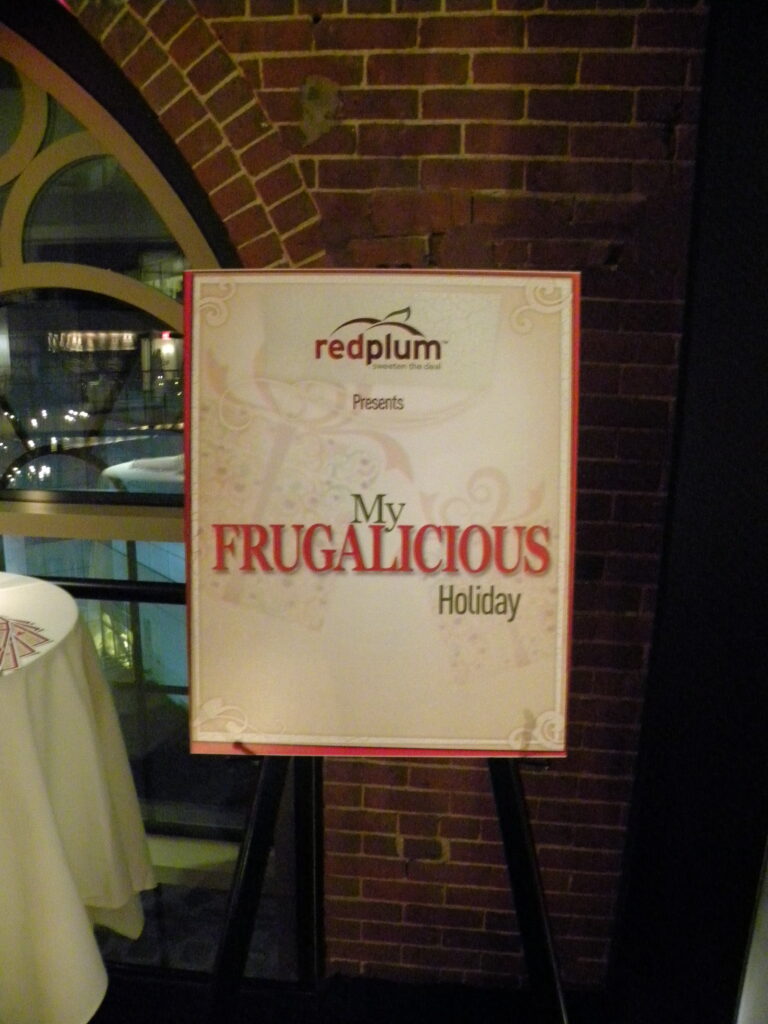 The event was held on the 4th floor rotunda at the hotel and there were passed appetizers, wine tastings, and a bar. Since Sues is in Hawaii, I invited Katie to be my guest 🙂 It was so much fun to show her what blogging events are like, since Sues and I talk about and attend them so much!  We also met up with Alison of Oldways and the three of us wandered around together to each of the stations looking at some gift options for the holidays.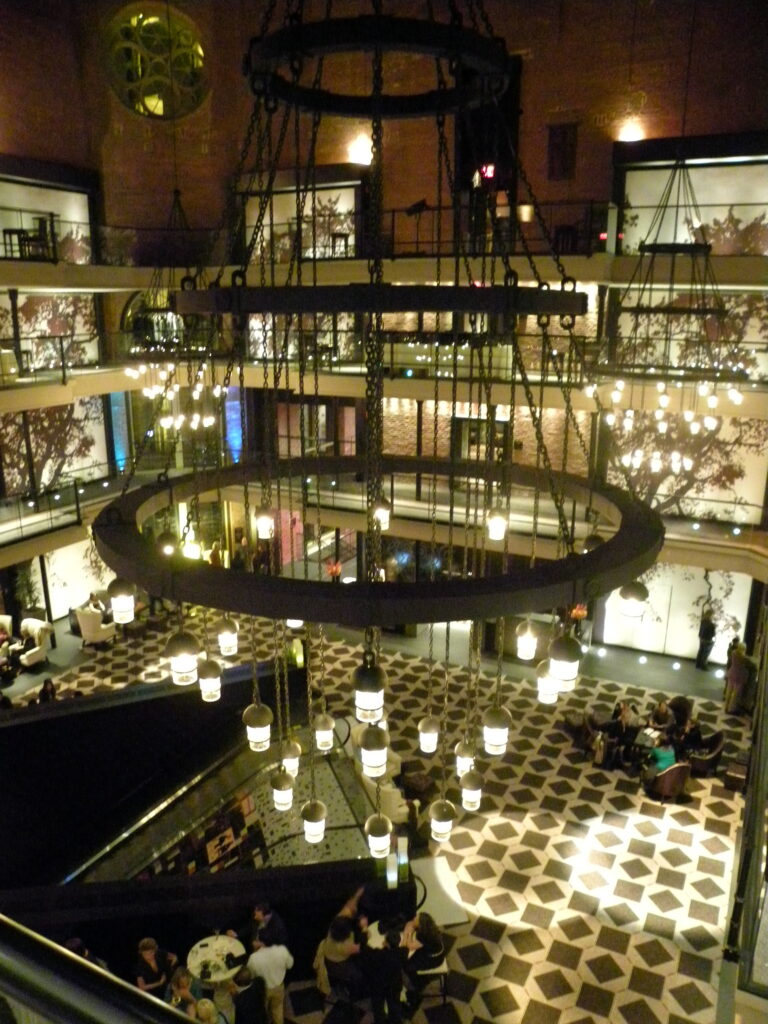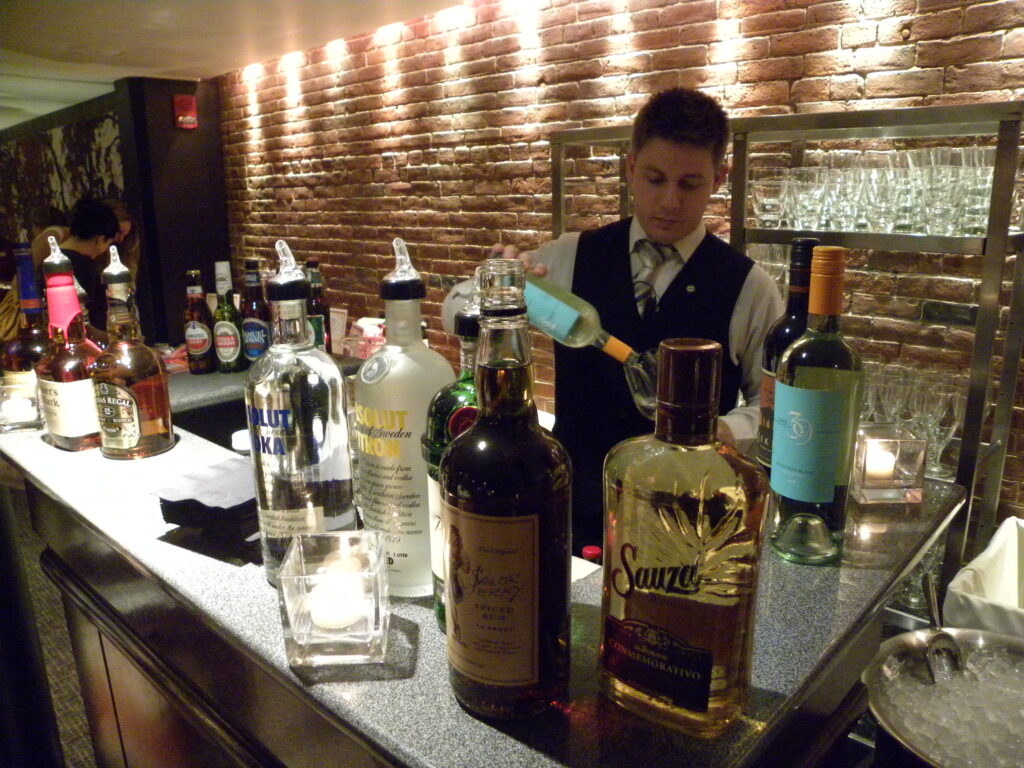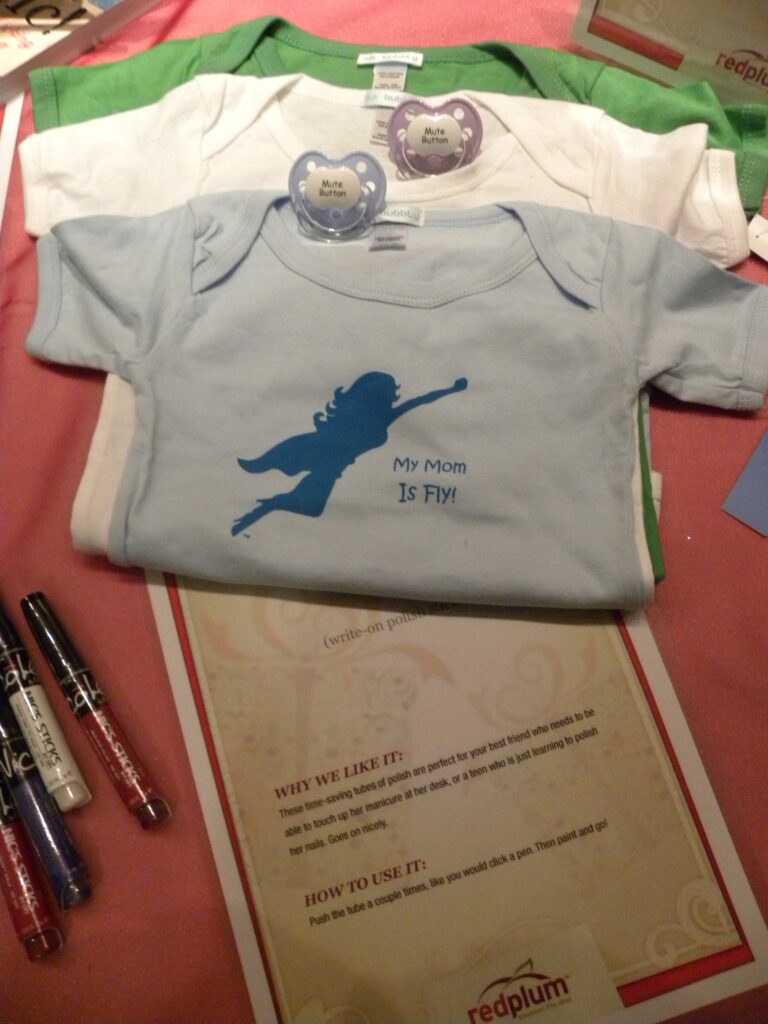 I wish I knew of a little baby to buy this So Bubbly "My Mom is so Fly" onsie for!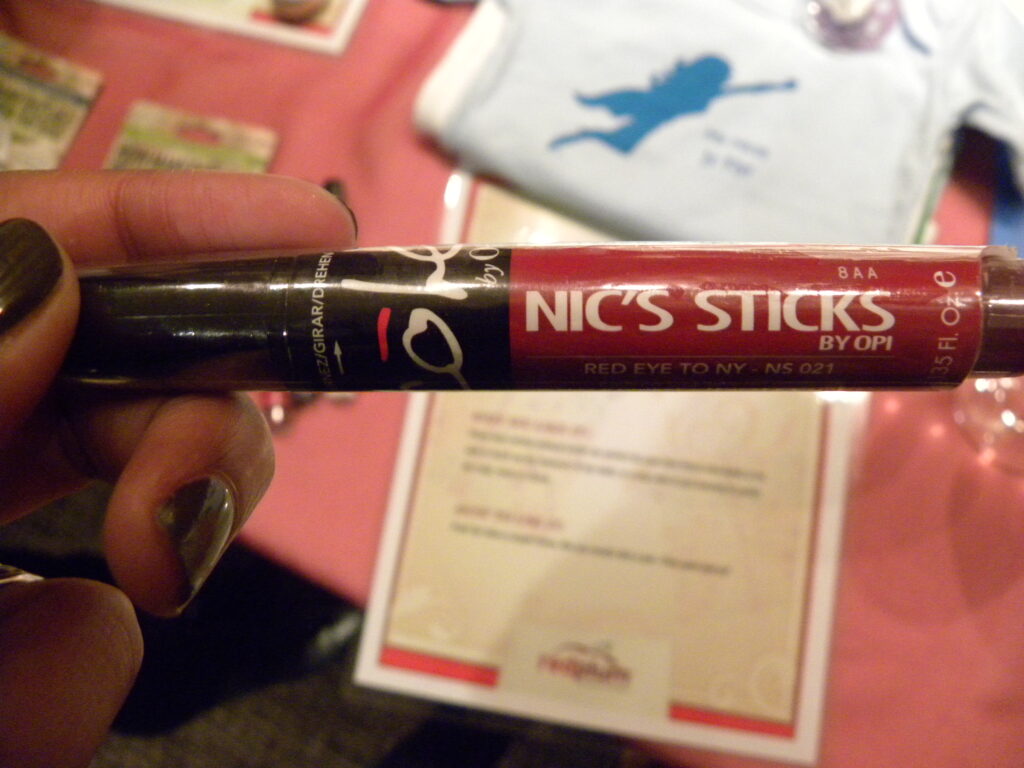 This nail polish pen by OPI is great for on-the-go manicure touch ups and it's $7!
Ikea was also at the event and they had two different examples of ways to decorate your tables for the holidays. Obviously my favorite station 🙂 VERY cute, affordable, and stylish ideas. The tables sat 6 and were under $200 for multiple sets of plates, silverware, stemware, decorations, and table linens. Great deal and all the items will last season to season!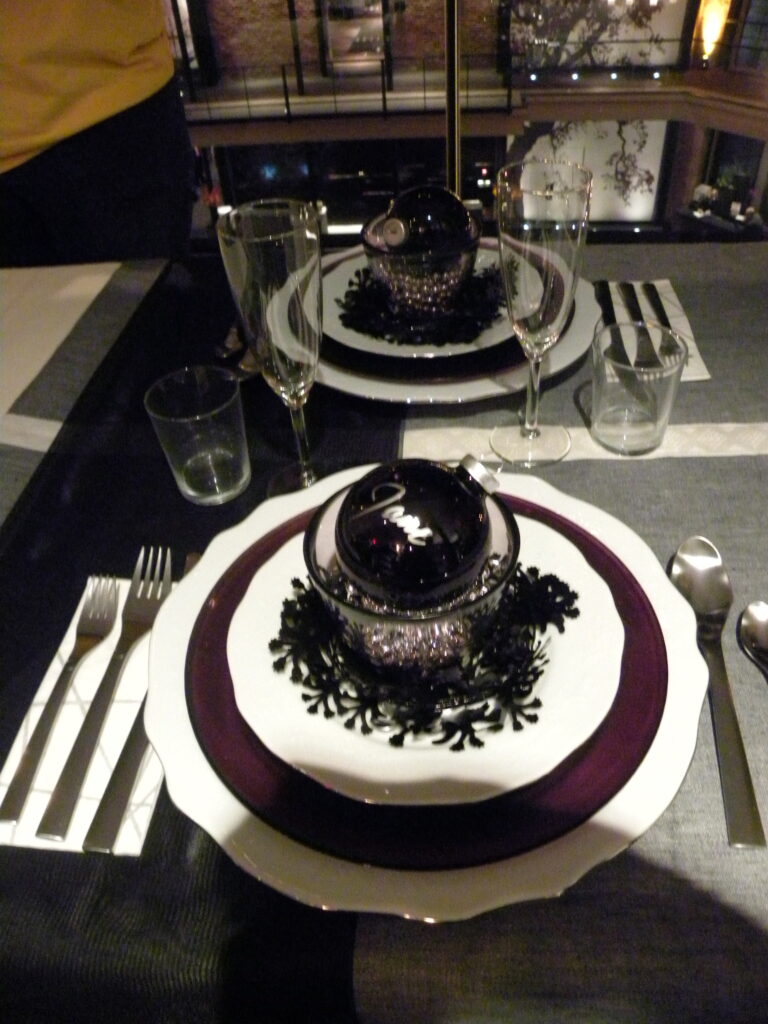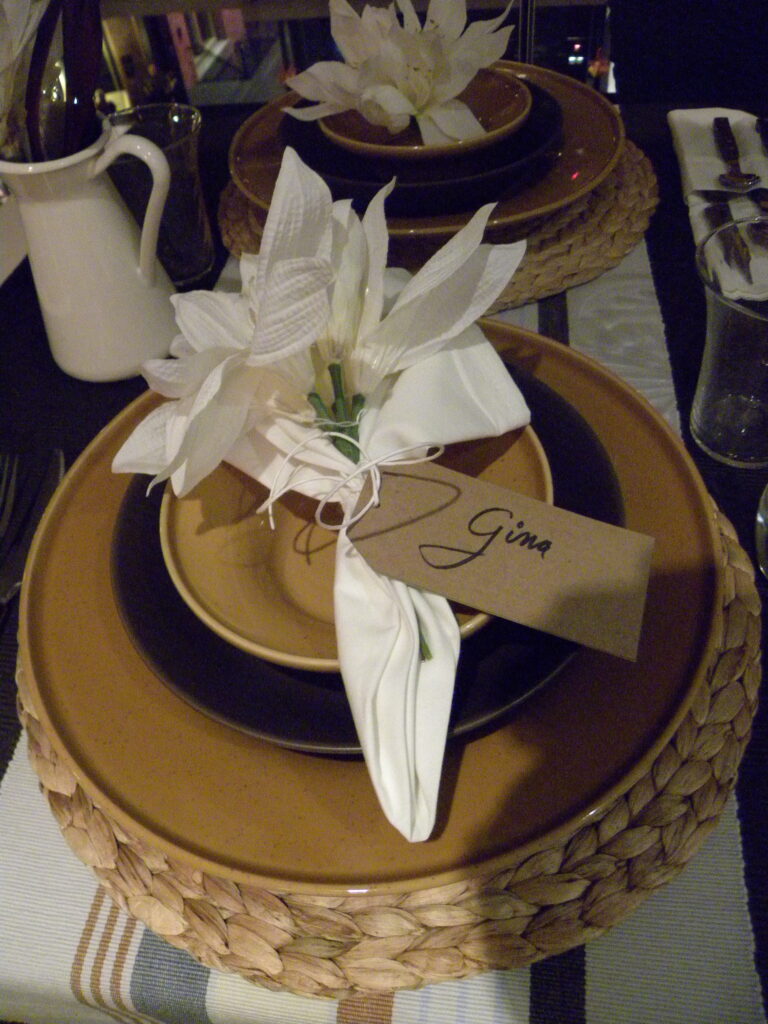 After we wandered around and checked out all of the stations we settled in at a table and chatted the rest of the evening with each other and lots of other bloggers who attended.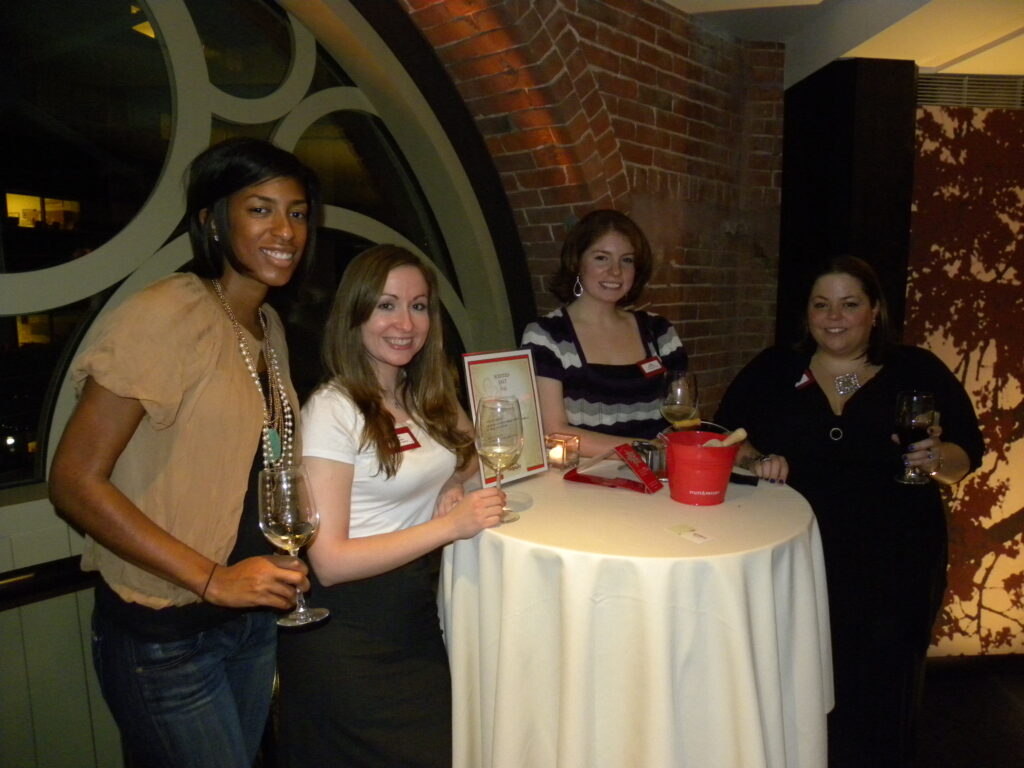 (me, Kate, Alison, and one of the style editors from RedPlum!)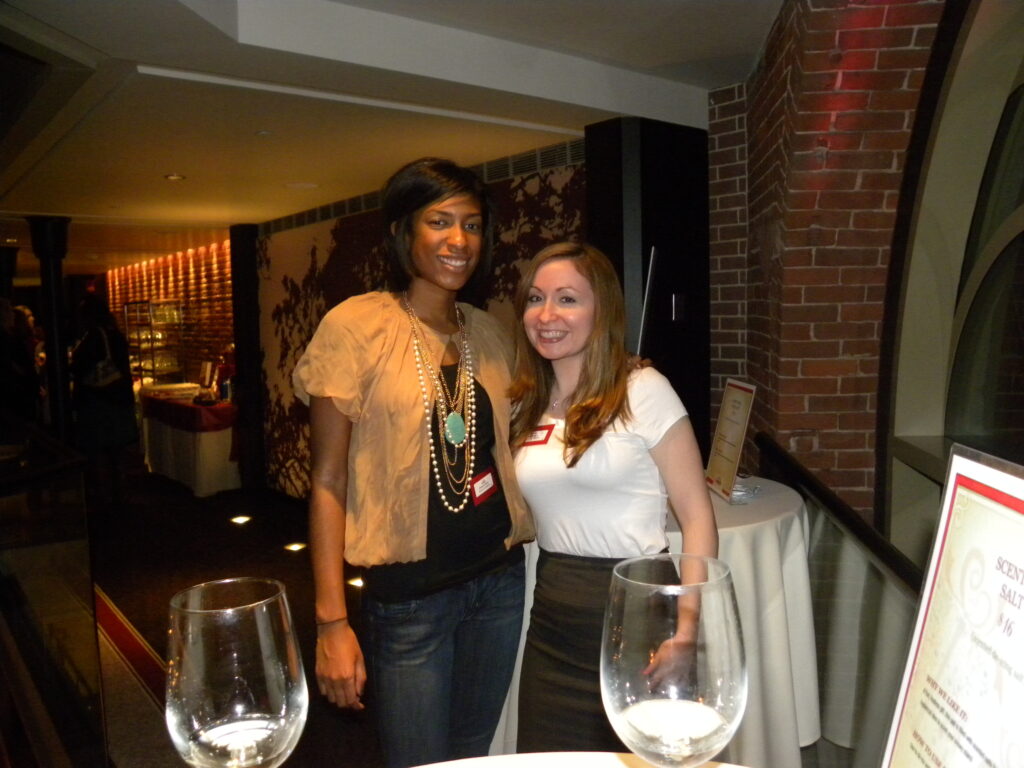 (me and Kate!)
I can't even believe how quickly the holidays are this year (although I feel I say that every year!) This event definitely got the wheels turning for some gift ideas, and we loved that they were all under $30!
Here are RedPlum's Top Tips for Holiday Bargains with a little input from myself ;):
• Create a holiday shopping budget and stick with it. Determine what you can spend and don't stray! You don't want to kick yourself after the holidays for spending too much moolah 😉
• Be prepared. Be sure to check sales online before you head out. Be knowledgeable of any promotions that are taking place at the stores you plan on visiting. Know what the added incentives are for items purchased. RedPlum gives the example of if you buy a digital camera, you might be able to get a free camera case.
• Think magazine subscriptions. One of my old coworkers gave me a magazine subscription to Food & Wine last Christmas. It was one of my favorite gifts! I love getting it every month and it's such a treat knowing it was a gift. Think of someone's favorite hobbies and try to find a magazine that matches.
• Take advantage of free gift wrapping. Honestly… why wouldn't you? It's one less thing you have to wrap and it will save you a ton of time. Also, look out for charity organizations in the mall that wrap gifts to raise money; it's a great way to give back!
• Use coupon codes. On sites like RedPlum you can search for coupon codes. You can also Google the name of the store you're inquiring about + "coupon code" or "promo code" and tons of sites will come up! I've found that sometimes it doesn't always work or the code might have already expired, but it's worth a try!
For some daily money saving ideas follow RedPlum on Twitter!
What are some creative ways you save money during the holidays? I'm thinking this year I'm going to make lots of custom stationary for people 😉 Nice and personal!
[Chels]