Things that beets remind me of:
1) Dwight Schrute on The Office. Bears. Beets. Battlestar Galactica..
2) Doug Funny's favorite band. You know, Killer Tofu.
3) Deliciousness.
#3 is all you really need to know for all intents and purposes of this post.
I just want to say that Athenos Summer Salad Month could not have come at a better time. At practically 100 degrees here in Boston, salads are definitely all I want to eat! OK, so this salad required me turning on my oven to 400 degrees (omg death), but it was worth it. Especially since I know just what I'm going to have for a snack today on this still sweltering afternoon.
Roasted Beet Salad with Feta and Mint:
A bunch of beets (4-6)
3 T olive oil
Sea salt
½ C fresh mint, chopped
½ C crumbled feta cheese (I used Athenos Black Peppercorn Feta)
2 t lemon zest
1 T maple syrup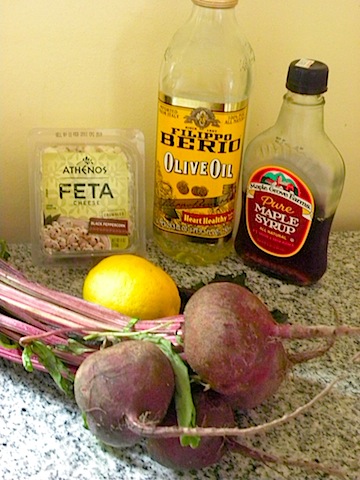 This was actually my very first time preparing beets! I was kind of excited, and now I have a feeling I'll be making them quite often because they're just so delicious.
I covered the beets in olive oil (about 2 T of the 3) and sea salt and then I wrapped each of them in foil.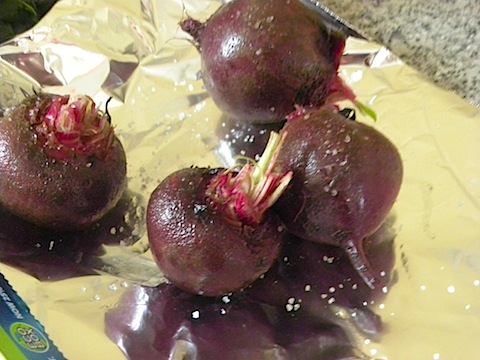 Then I set my oven to 400 degrees (ughhhhh) and roasted the beets for about an hour.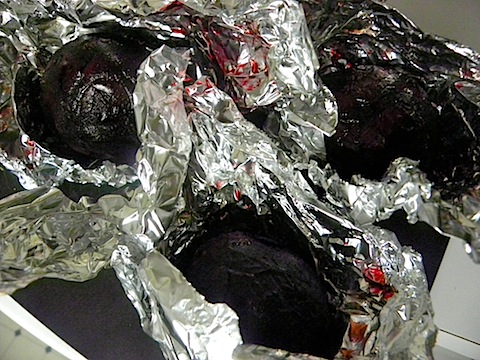 I let them cool for a bit. And then under cold running water, I peeled the skins off.
Call me crazy, but I love doing stuff like that. Give me some peppers to roast and peel the skin off of and I'm a happy girl. Beets were just as fun.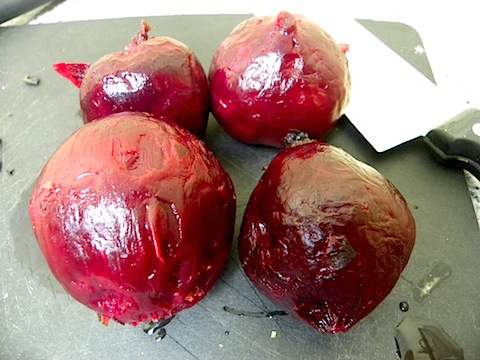 I chopped the beets into bite-sized pieces, and mixed them with the feta, mint, lemon zest, 1 T olive oil, and maple syrup.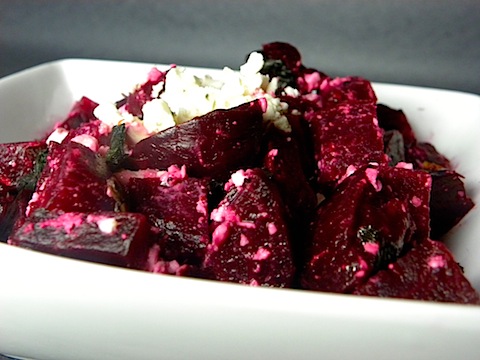 Annnd perfect (and like the easiest thing ever)! I was kind of annoyed because my mint actually froze in the fridge (yes, froze! the fridge is on a medium setting, so I have no idea why it did this). So, when it thawed it was all non-fresh looking and watery. But still delicious. It happened to my basil, too. Which I was planning on making pesto with later this week. Wah wah.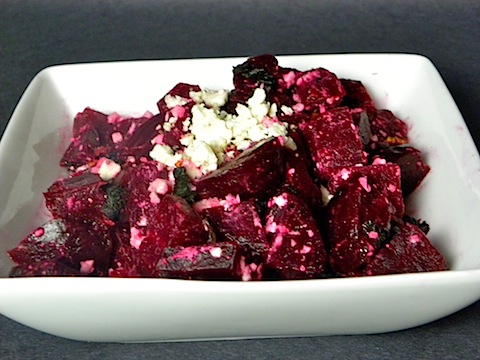 You can serve this salad right away, but I liked it best after it sat in the fridge for a while- it cooled down and all the flavors melded together. Yummmm. Beets really just taste like summer to me. And they're one of the prettiest foods ever.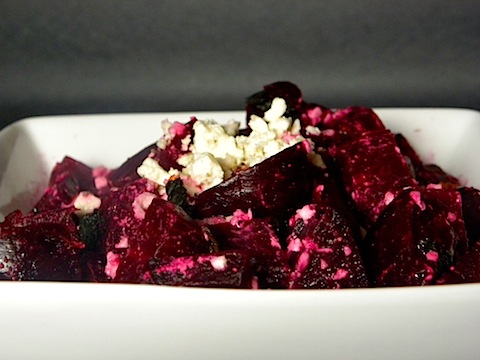 Next time I'll be utilizing the beet greens, too (so healthy!). But it's so hot here, that after 5 minutes out of the fridge, they looked all wilty and sad.
Do you like beets? How do you like them prepared?
[Sues]