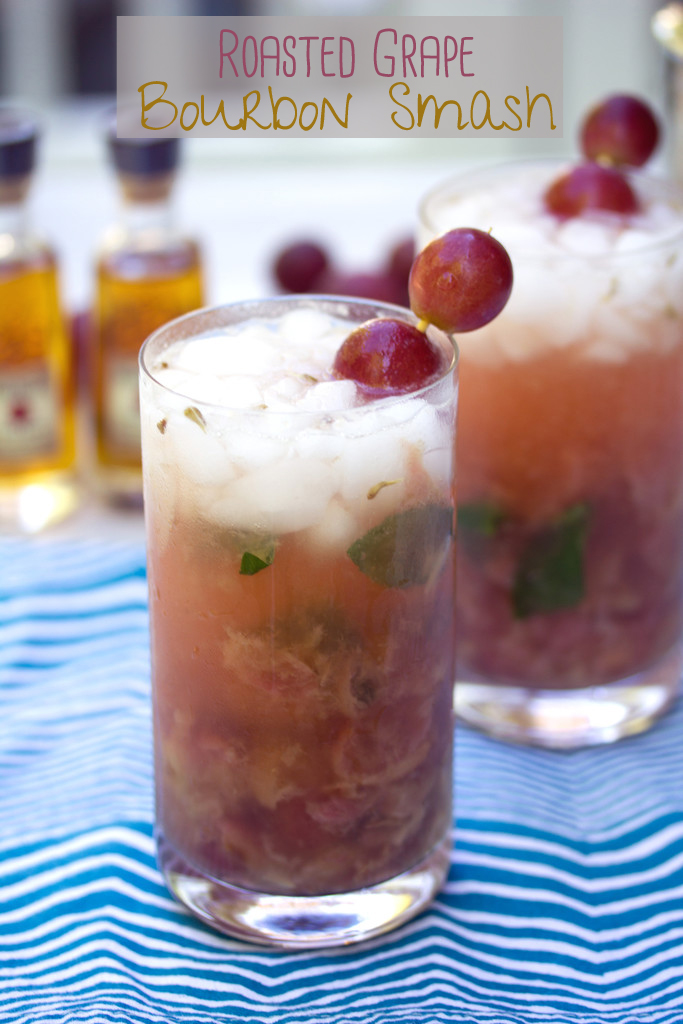 This is going to be a two cocktail kind of week. Well, on the blog at least. I'm hoping and praying it's not a two cocktail kind of week in real life. Which implies that I need two cocktails (every night) to get through it. Which was essentially last week (though I'd probably prefer to call that a 10 cocktail kind of week). Not that I'd complain if two cocktails were offered to me each evening… I just don't want to end each day feeling like two cocktails are needed.
Phew. What I'm trying to say is that I hope this week is a little bit more calm and relaxed than last week. And also doesn't require so much coffee. ALTHOUGH, it is National Coffee Day today (and also my birthday, which I'll remind you is no coincidence!), so today will most certainly not be a day I cut down on coffee. National Coffee Day only comes but once a year and that should be respected.
And there's another holiday we need to respect before the month is out… National Bourbon Month! I told you September was the best month ever. If you feel like you didn't get your fill of bourbon this month, don't worry because I'm pretty sure this is a holiday that is just fine to celebrate straight into October and beyond. Much like National Coffee Day. And my birthday (ask my husband how long my birthday is celebrated for and he will tell you straight until his own birthday in November, after which it immediately resumes again… to be fair, that only happened one year. ONE YEAR).
To celebrate National Bourbon Day, Four Roses sent me a few bottles of their bourbon. The brand is obviously very well-respected and their bourbons have won a ton of awards. I don't have a whole ton of experience with bourbon, but I'm learning. And the best way to learn is to drink it on the rocks. Four Roses Single Barrel is particularly awesome because it has notes of ripe plum and cherry, along with fruity, spicy aromas like maple syrup and cocoa. But a post about drinking bourbon on the rocks would be pretty boring, so I decided to incorporate the bourbon into a cocktail.
I made a smash with roasted grapes. Because I'm obsessed with red grapes and even more obsessed with roasting them. And I thought the grapes would complement the plum and cherry notes well. Like I said I'm no bourbon expert, but I think it worked.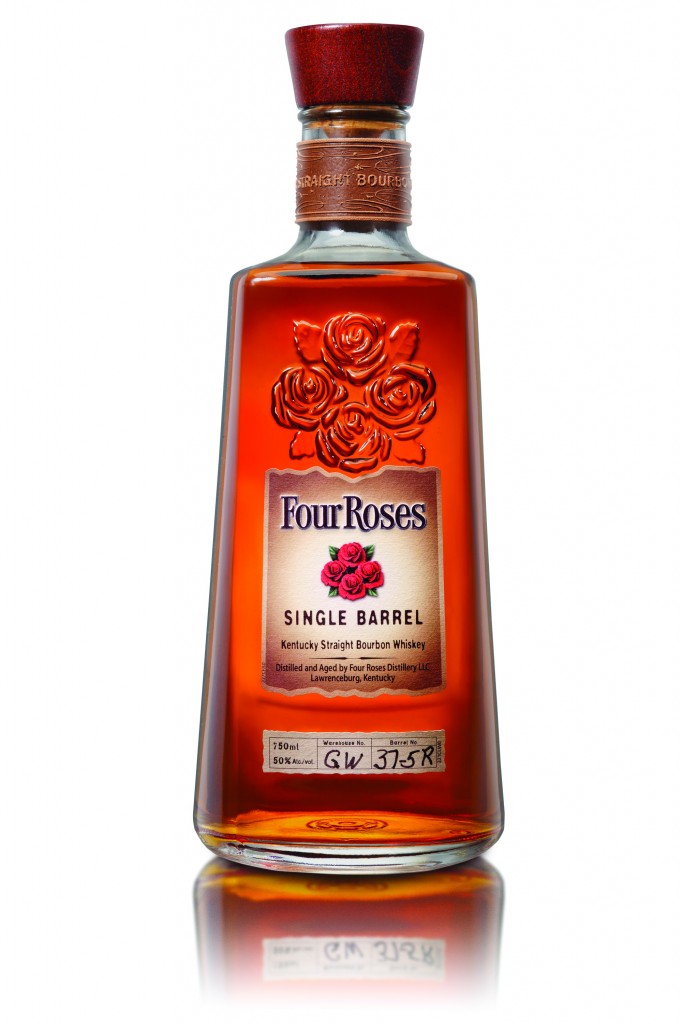 Roasted Grape Bourbon Smash (serves 2):
Print this recipe!
10 red grapes
1 t olive oil
8 fresh mint leaves
Crushed ice
3 oz. bourbon (I recommend Four Roses Bourbon!)
2 oz. lime juice
2 oz. simple syrup
Club soda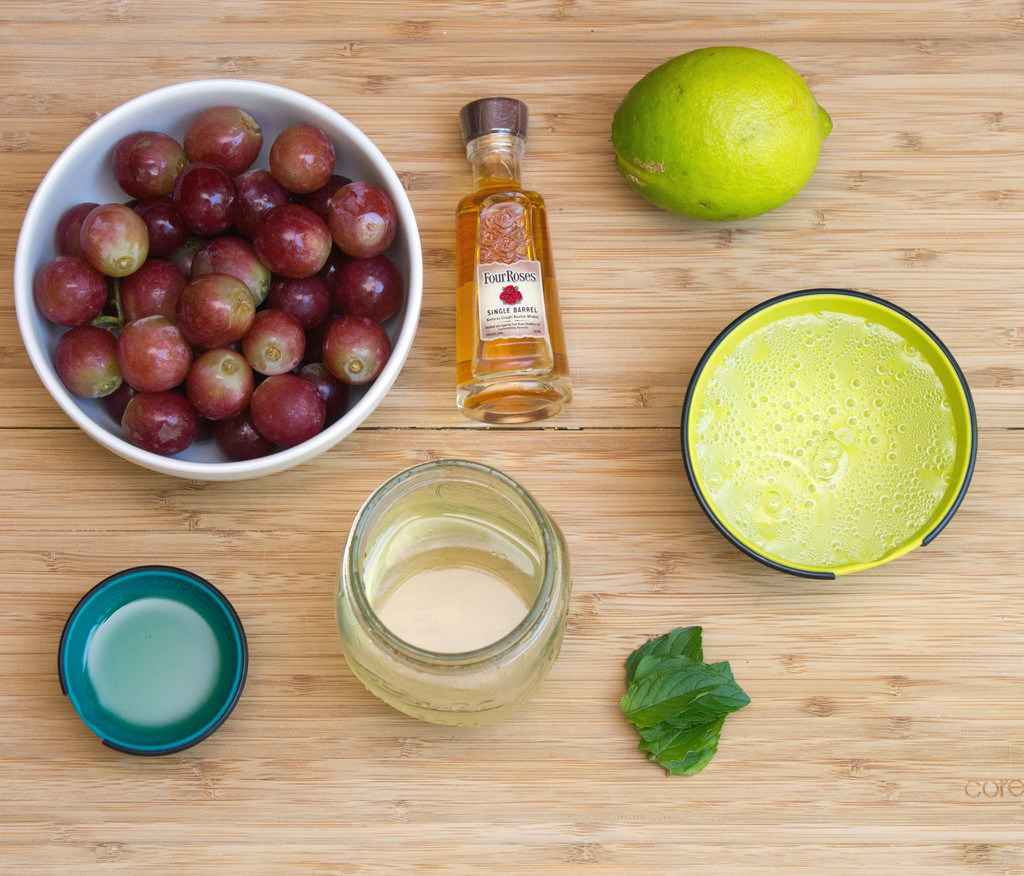 On a parchment lined baking sheet, toss grapes in about 1 t olive oil.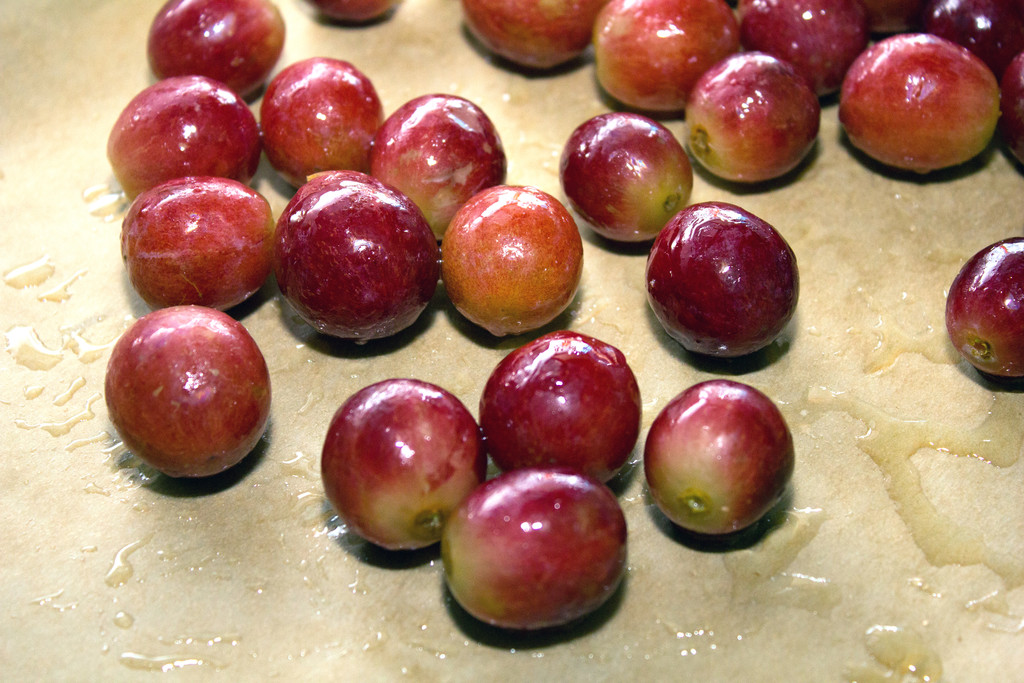 Bake at 400 degrees for 17-22 minutes, until grapes start to shrivel, but aren't quite bursting. Let cool.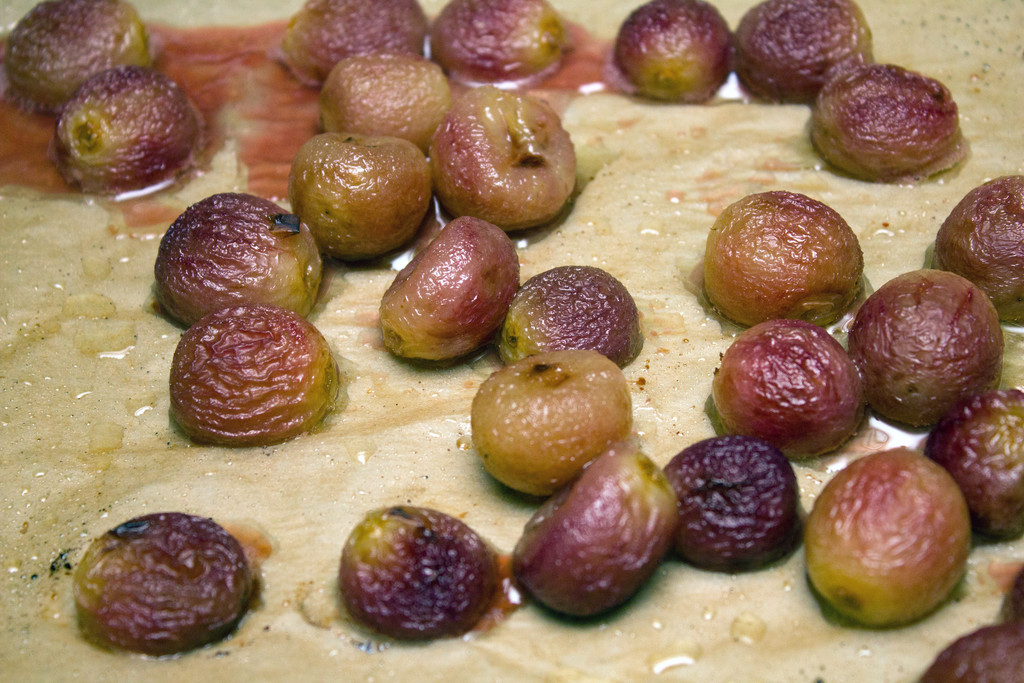 Put 5 grapes in a shaker, along with 4 mint leaves.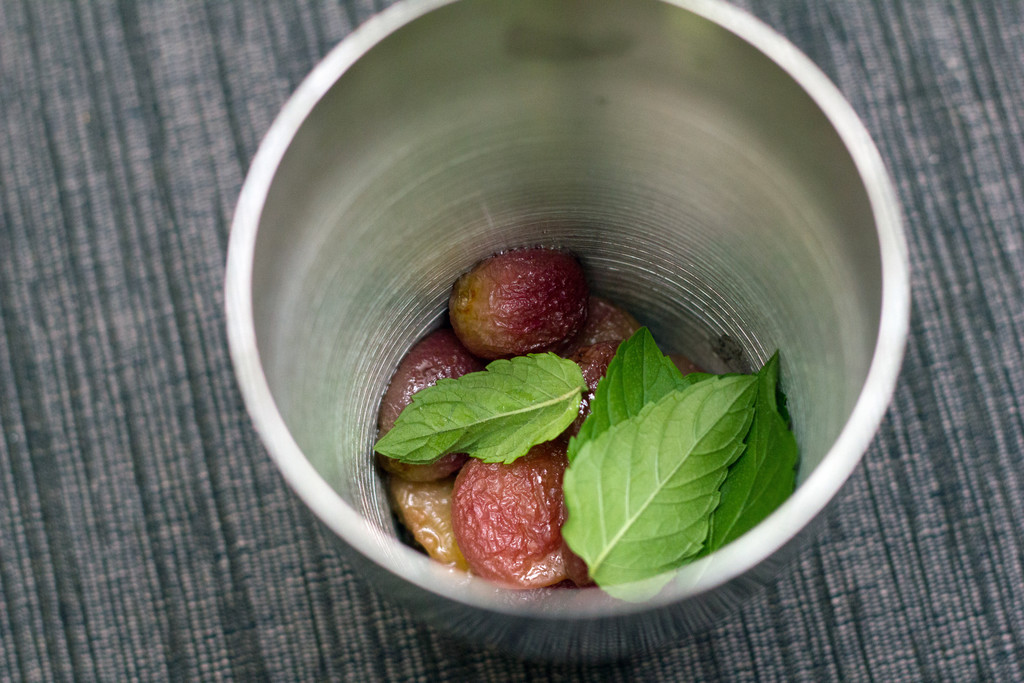 And smash them as much as you can.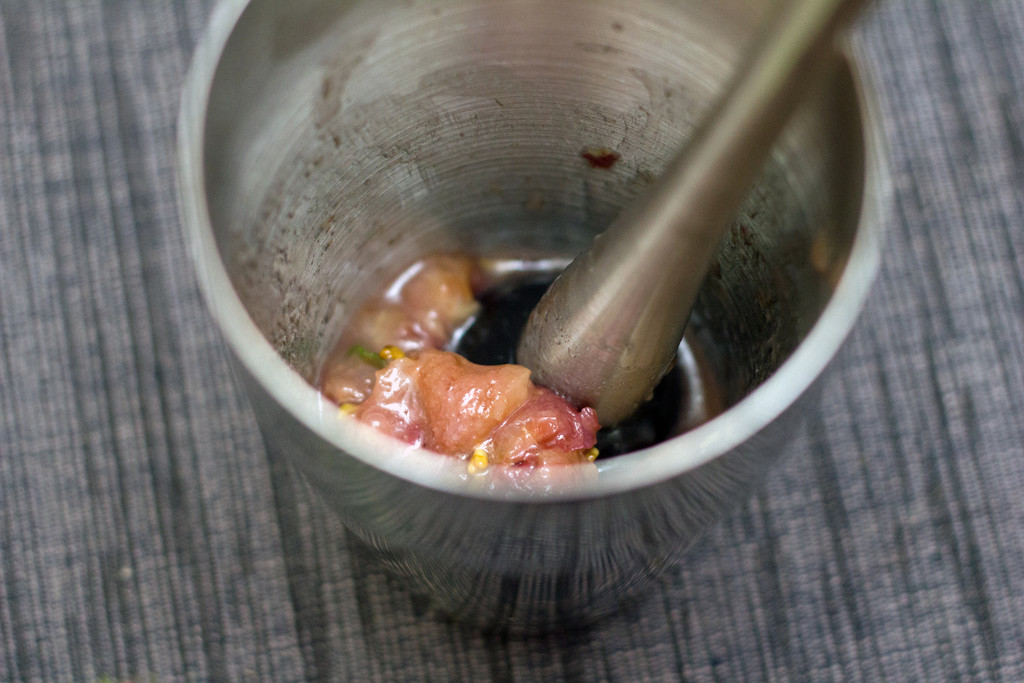 Fill shaker with crushed ice and add 1 ½ oz. bourbon, 1 oz. lime juice, and 1 oz. simple syrup.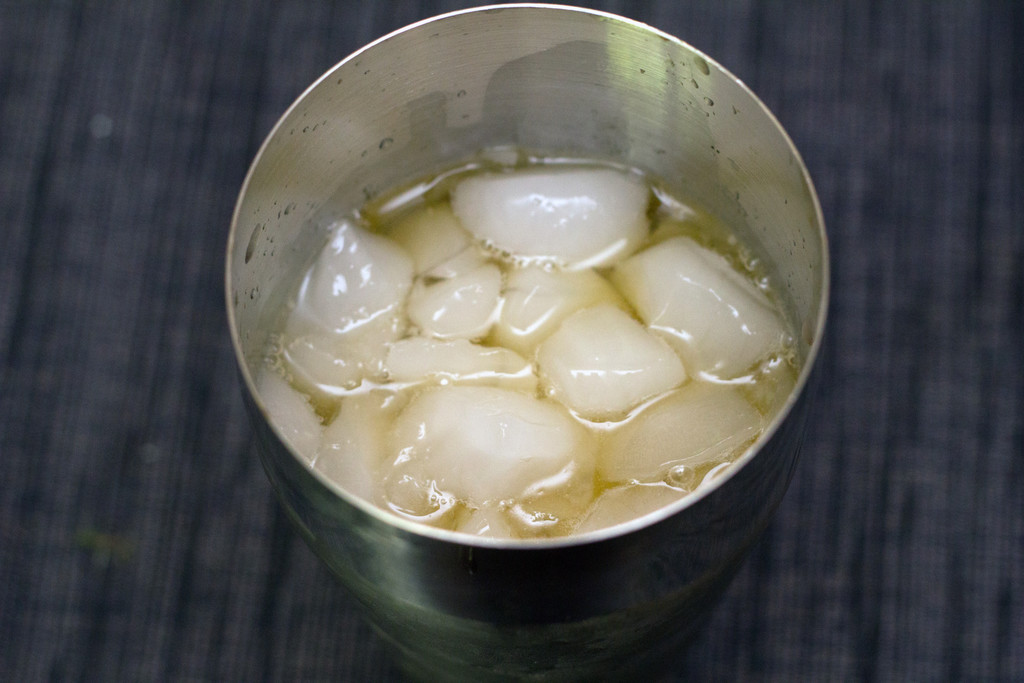 And pour the entire shaker into a glass. Repeat with the rest of the ingredients and another glass. Create a fun little grape garnish if you like.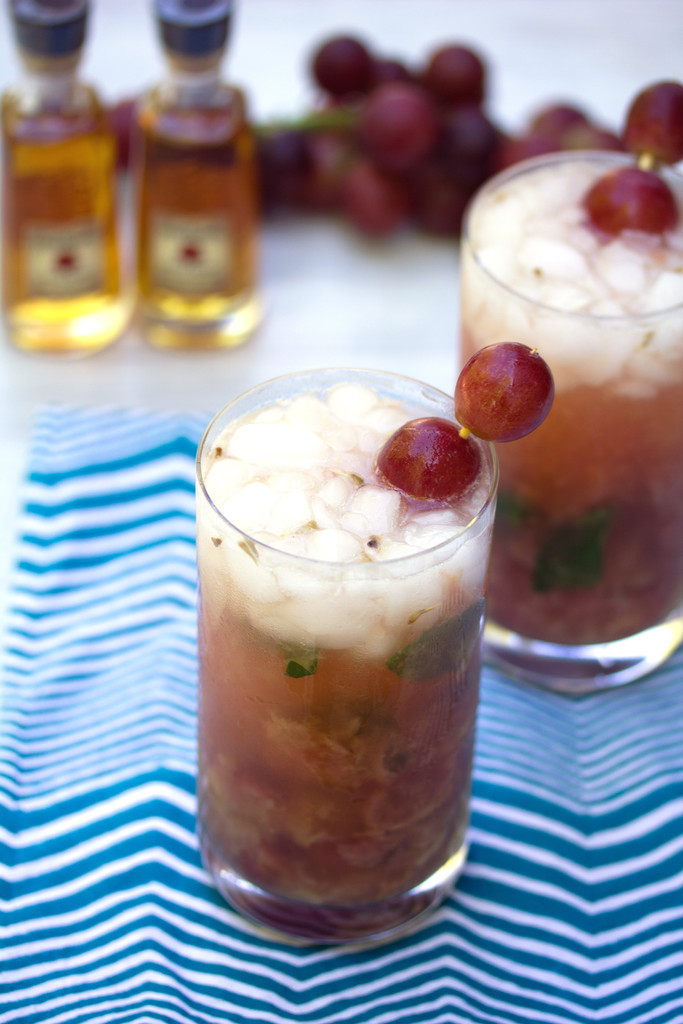 My kind of cocktail! Don't get me wrong, I love making cocktails with vodka, tequila, gin, and rum, but sometimes you need to get a little bit crazy and try something different. I always order unique cocktails when I'm out, though I'm careful not to order more than a couple since they're generally ridiculously potent.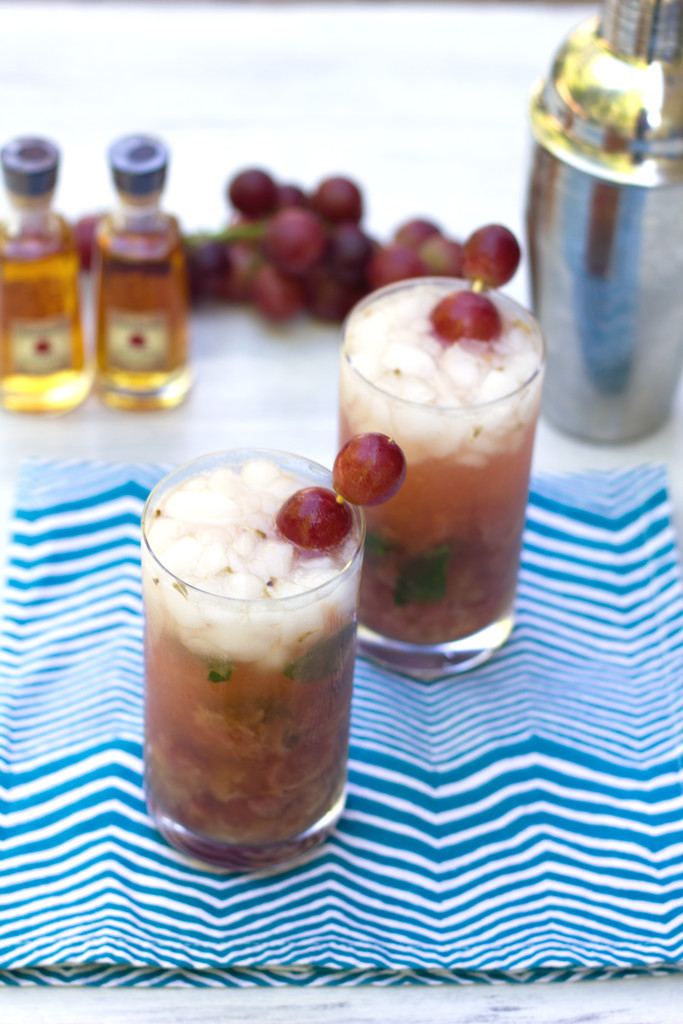 I have a crazy insane liquor "cabinet" (AKA my basement) and I try to be picky about what liquor I add to it since it's a bit out of control. But now I'm pretty sure I need to add a full-sized bottle of Four Roses Bourbon. It was smooth and buttery and definitely went down easy.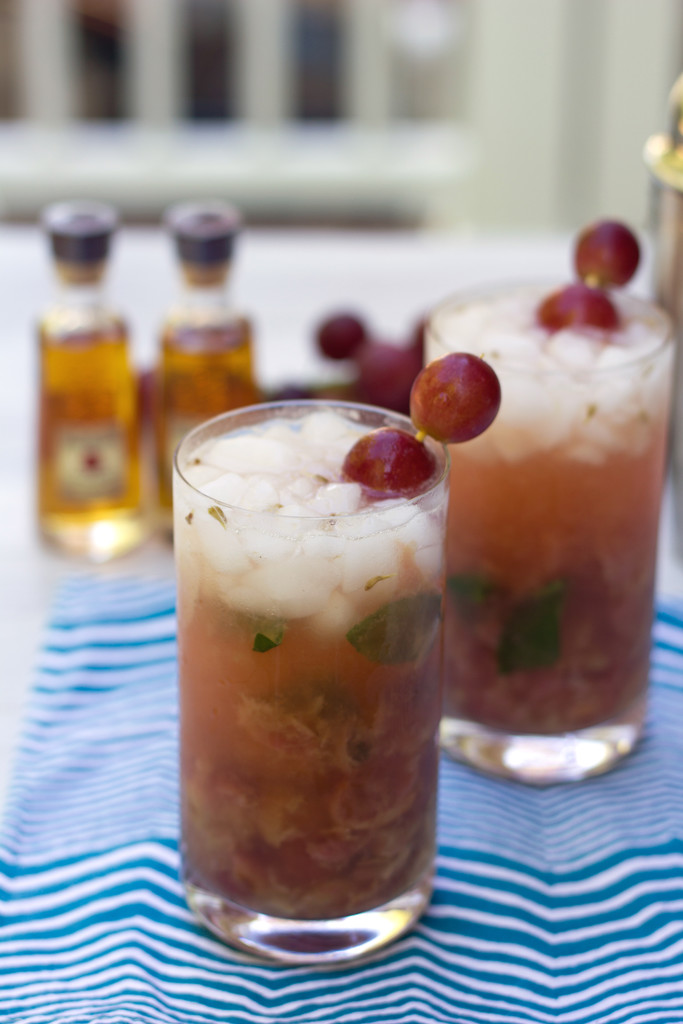 Especially incorporated into this cocktail, which was packed with the flavor of roasted grapes. I feel like the grapes and bourbon went together perfectly… though I really can't decide if this is a better summertime cocktail to enjoy in the heat or the kind of cocktail I want to sip on as a warm-up when it's freezing cold outside.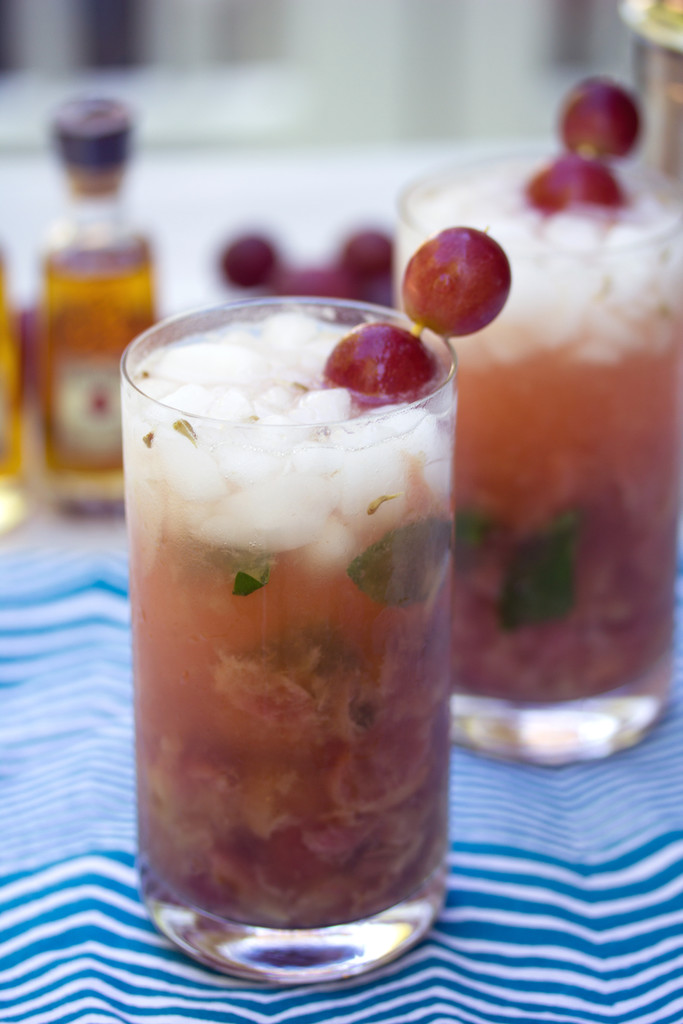 I guess both? Like I said, just because September is National Bourbon Month, doesn't mean you have to end the celebration. I'm not planning on it! I'm only getting started on this whole bourbon thing 🙂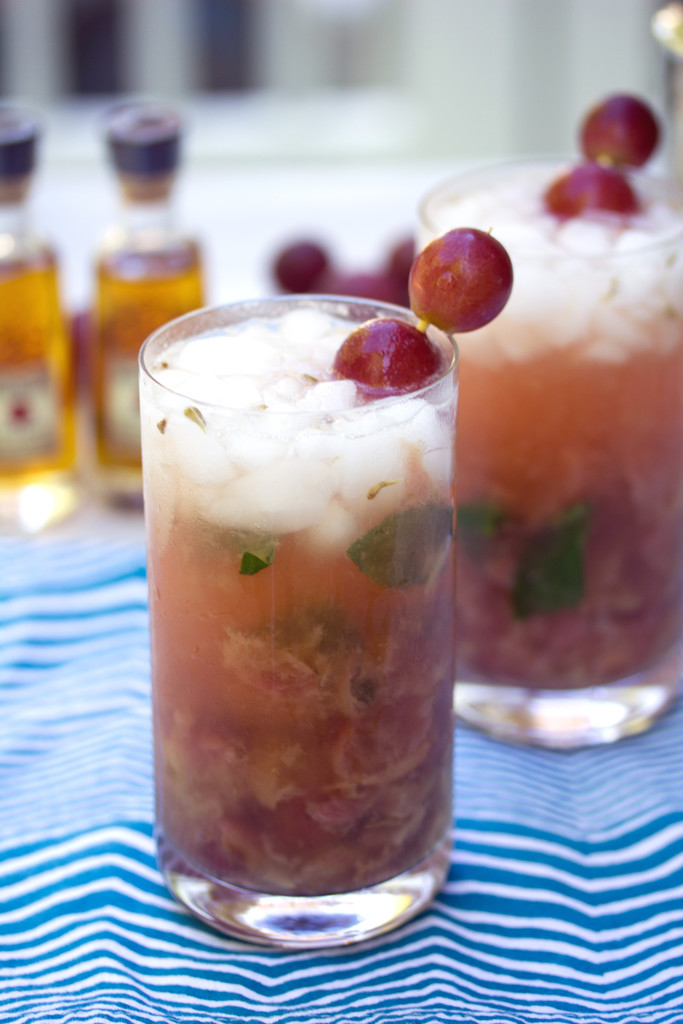 Now, I think I need a coffee break before National Coffee Day is over. All this celebrating stuff is a lot of work!
Are you a fan of bourbon? Favorite kind?
[Sues]